The more the merrier they say. Mega Wedding Malaysia gives the perfect solution for lovebirds to celebrate their day in a more joyous way without breaking the bank. An event organised by Mahligai Impian Catering & Malaysia Wedding Festival (MEFA), 13 lovely couples were wedded at the same time in Masjid Putra, Putrajaya on 22nd October 2016.
The couples were wedded by four imams of Masjid Putra which are Datuk Abdul Manaf Mat, Ismail Zakaria, Hafizan Ibrahim and Mohd Amirul Adam Ahmad. The ceremony was definitely one of a kind as it saw 13 different families coming in to help celebrate the couples' joyous day, making it 13 times more fun and merrier than the usual Malay wedding. Simple yet highly elegant, couples can get their wedding dream come true with only RM6,000  which is 10 times less than the normal paid amount for a wedding.
Bearing the concept of a lake garden wedding, this event continues on with their wedding reception at Marina Putrajaya. Surrounded by greeneries and lake view scenery, the organisers make sure that the wedding venue brings out the whimsical and romantic appeal within that will keep the wedding mood alive. Romantic and merry, there is simply no better way to celebrate your romantic day with this package.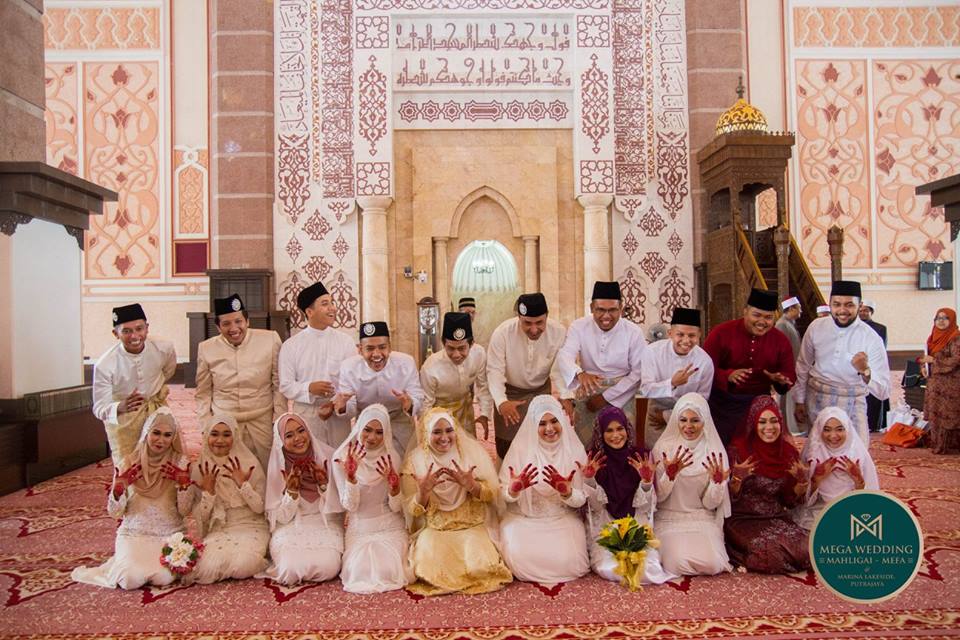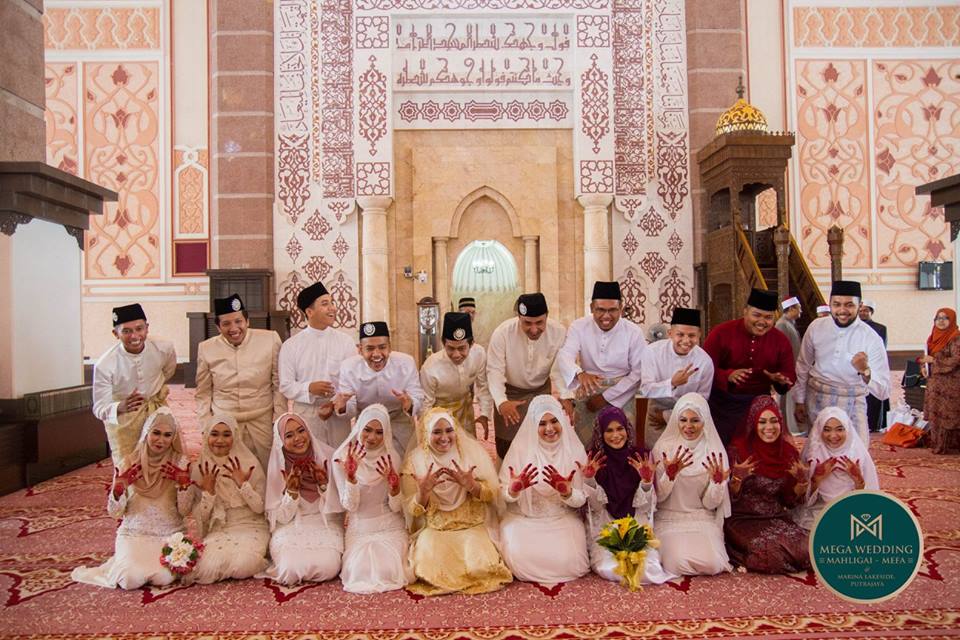 image credit: https://goo.gl/zyPpQw
Covered by RTM Malaysia and Harian Metro, this event has definitely received some positive feedbacks from society and the media. Nor Mazidah Abdul Majid, a liaison officer of Mega Wedding Mahligai Programme said to Harian Metro that the purpose of this event is to lighten the burden of young couples as well as to help them pave an easy way for them to start their marriage journey in a short span of time; saving them from all the troubles and headaches of a wedding woe.
With a full-cost of only RM6,000 all couples are entitled to get a full package which covers a well-rounded menu, invitation cards for 100 guests for each couple, door gifts for 200 units for each couple and an event photo and video. Putting the cherry on top, all 13 couples will also get a romantic sea cruise and a one night stay at Pullman Hotel, Putrajaya after the ceremony; making it the perfect ending to a lovely day.
Partnering up with reliable wedding vendors covering from cards, wedding decorations and everything in between, Mega Wedding Malaysia takes care of its exclusivity by ensuring that everything is well-planned. From the elegant wedding dresses to delectable dishes, everything is taken care of. This lovely package made by Mega Wedding Malaysia shows that attaining your ultimate elegant dream wedding can still come true.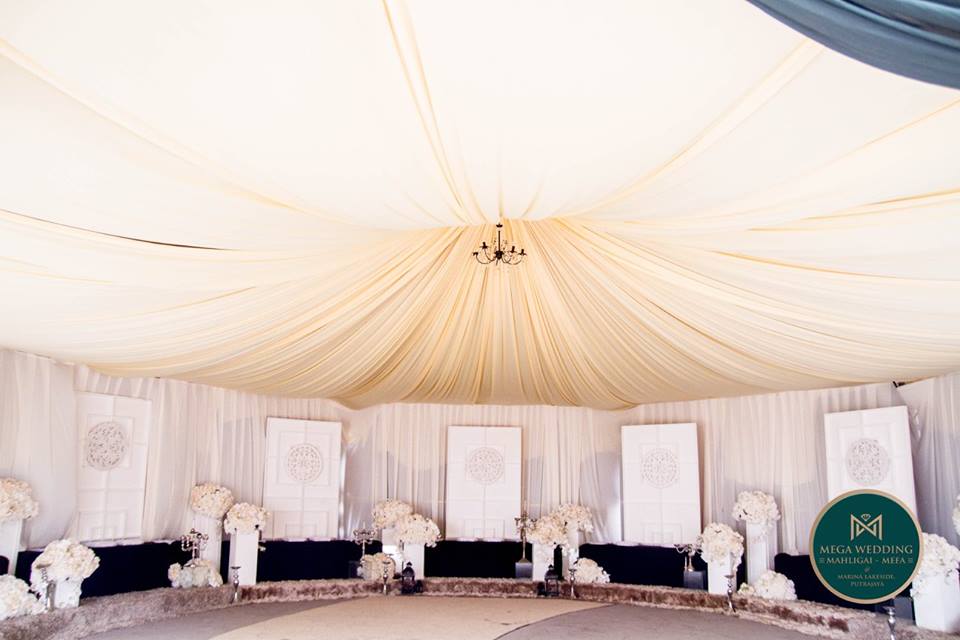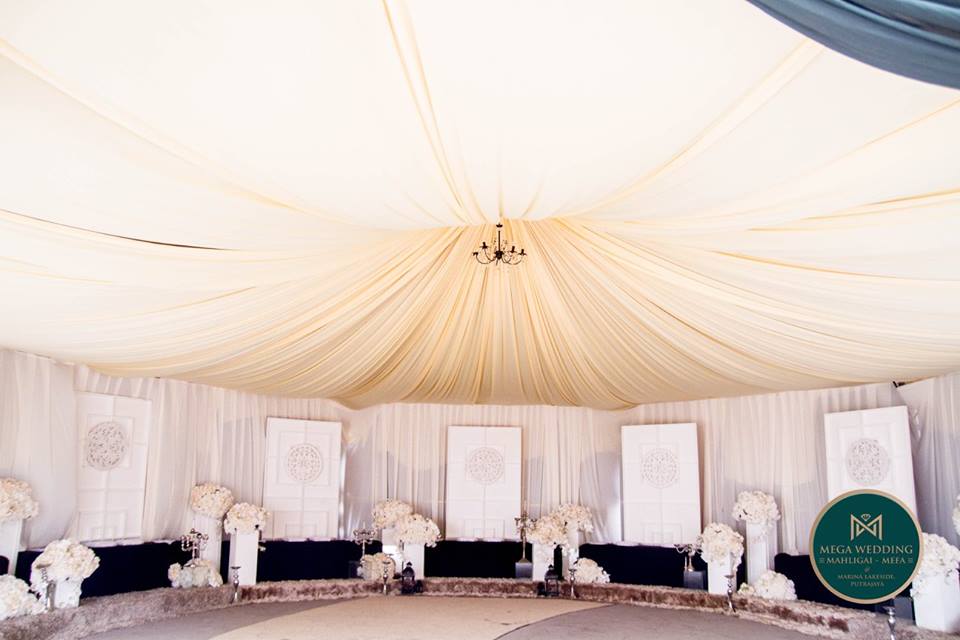 image credit: https://goo.gl/L7tkn4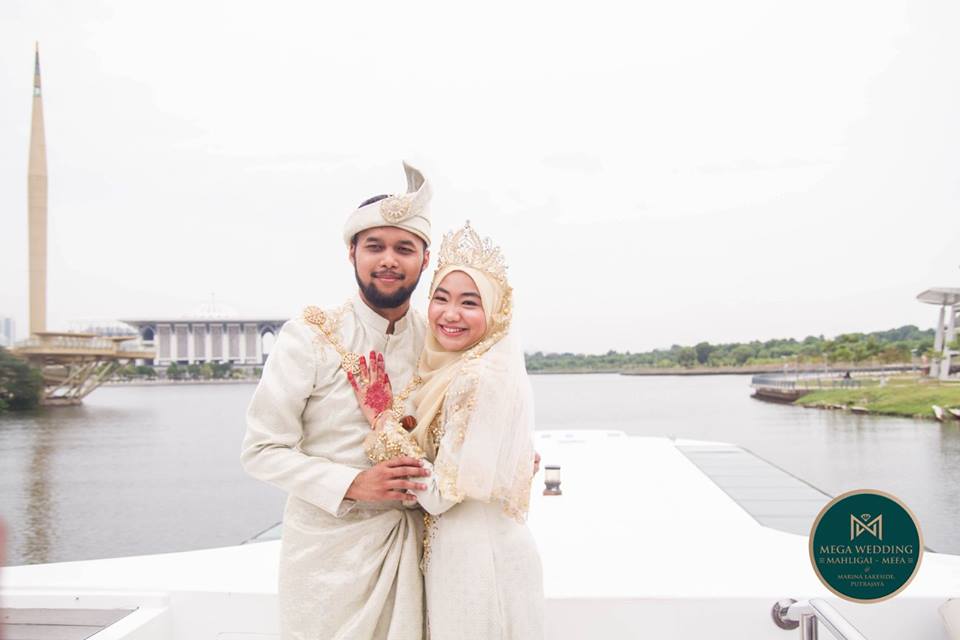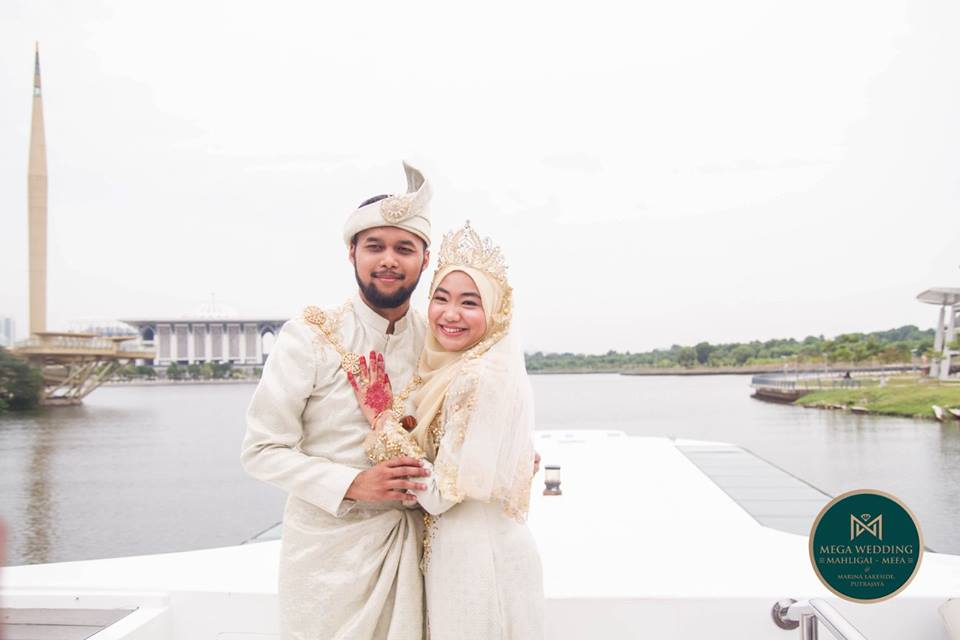 image credit: https://goo.gl/126p2t
So, to all couples who are planning to get married in 2017, Mega Wedding Malaysia 2.0 and Mega Wedding Malaysia 3.0 are waiting for you on the 25th March 2017 and 28th October 2017 respectively. Save all the troubles by registering now and celebrate your historic day filled with joy and happiness. For more information, you can go to their website at http://www.megawedding.my/ or go to their Facebook page at https://www.facebook.com/megaweddingmalaysia/ for more photos and videos.