By Julian Kung
Amverton Cove Golf and Island Resort – the Best New Golf Course in 2013 by ParGolf Awards and accredited by the International Association of Golf Tourist Operations and Malaysia Golf Tourism Association, is definitely your smart choice for a relaxing getaway.
Located at the heart of Klang Valley, ACGIR makes a great honeymoon destination with a series of recreational activities.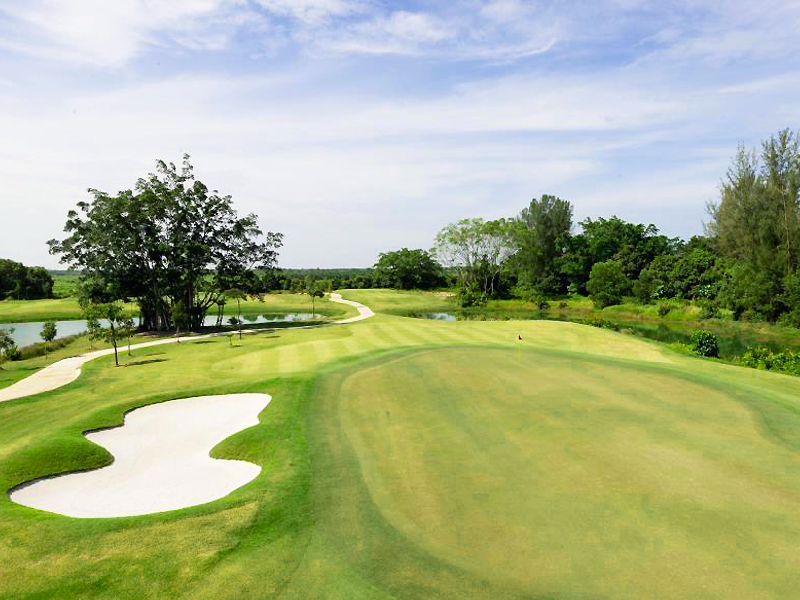 The highlight of the resort – an enormous 18-hole golf course can definitely offer pleasure to advanced and amateur golfers alike, ensuring golf enthusiasts to play golf like a pro!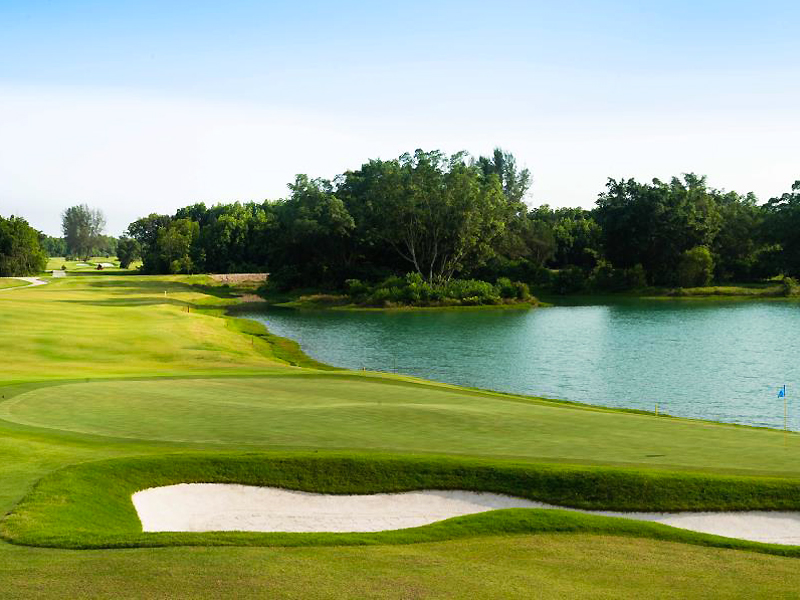 Featuring beautiful sand hazards, ponds, lakes, mangrove forests and lush plantings, this natural layout makes a picturesque landscape for outdoor photo shoots. With birds, crabs, mud skippers and other inhabitants of the forests adorning the wonderful view, how can one not join in?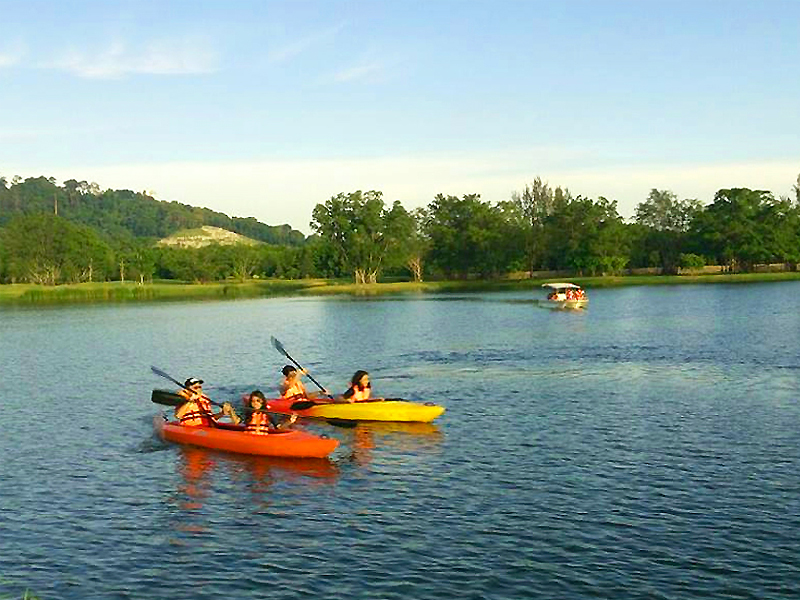 While golf alone may be slightly tad for you, get hyped up at the adventurous Maze Park where lots of challenging activities await you. Flying Fox, the All-Terrain Vehicle, mini rock climbing… You name it! Try the famous Paragliding at Bukit Jugra too. It is only 15 minutes drive away from the resort.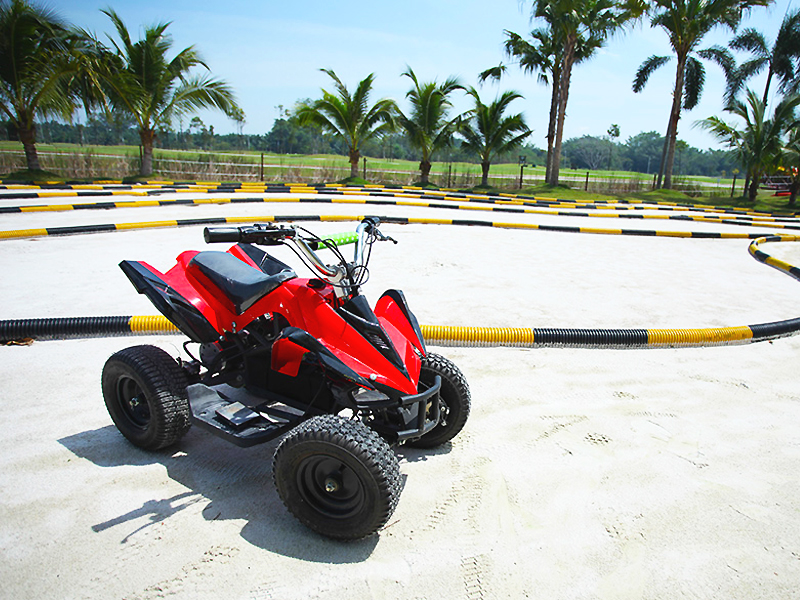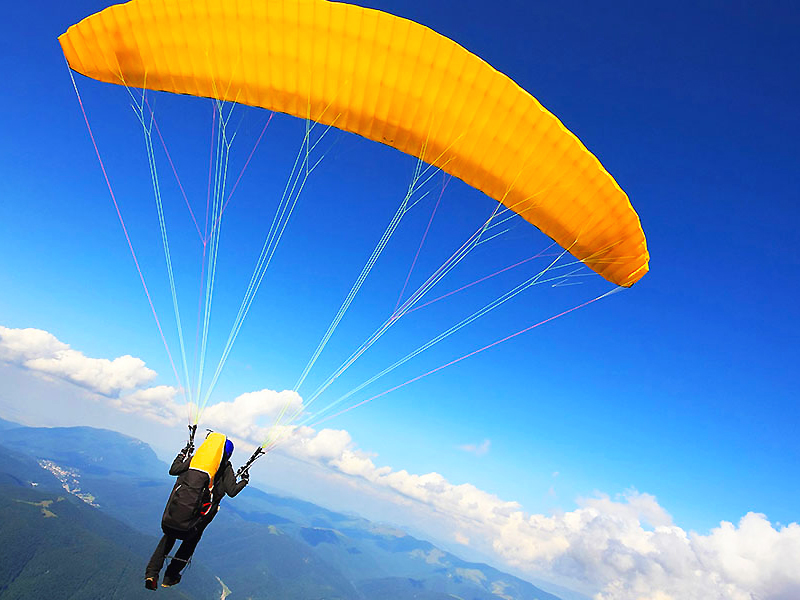 Also, enrich your holiday with these indigenous Mah Meris and their mysterious culture. They do host wedding ceremonies too, so if you are looking for a tribal-ish wedding, Mah Meri Cultural Village is the key.
Never neglecting the children, ACGIR has prepared a swimming pool with water slides and a splash pool for them to chill whilst the adults enjoy themselves at the green. They can also have fun at the Kid's Fun Zone and Kid's Game Room, for a dryer option, just in case.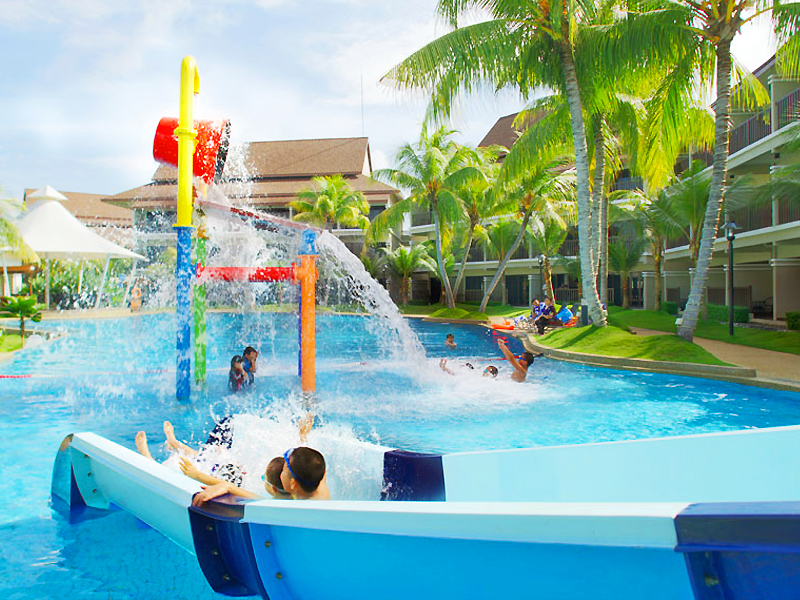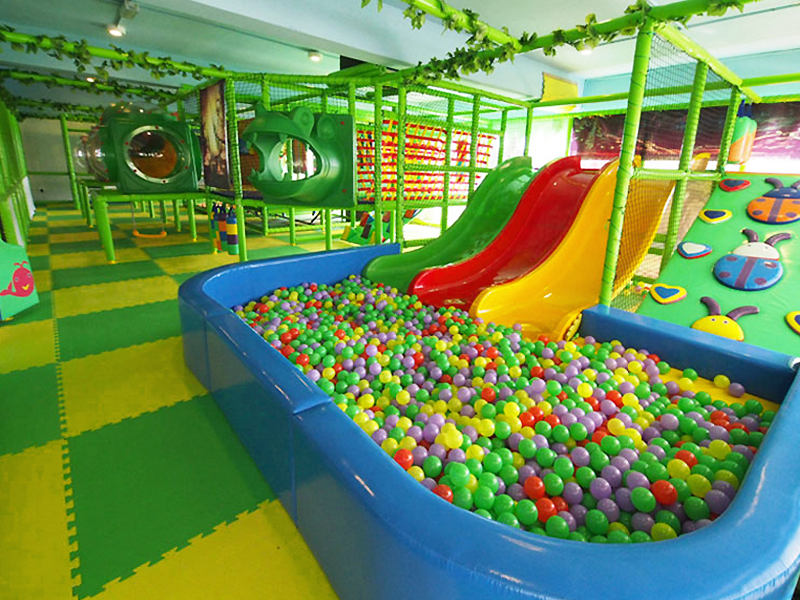 As the saying goes "seize her appetite before seizing her heart", a pleasant honeymoon escape is never completed without a perfect wrap-up. Dine fine at the exclusive Rabbit Room for an ultimate romantic candlelight dinner.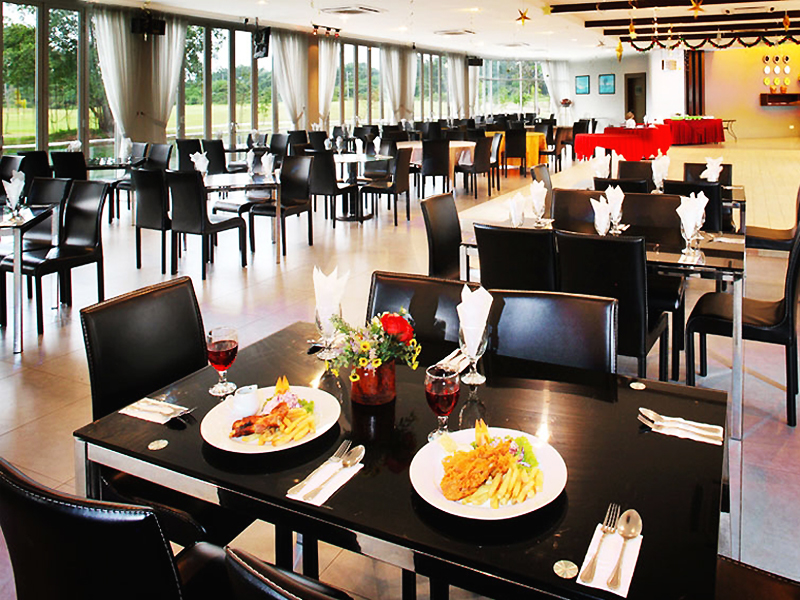 Fret not if you are coming in groups, as ACGIR also serves a variety of cuisines; be it an international buffet or a hearty BBQ feast to satisfy your grumpy tummy.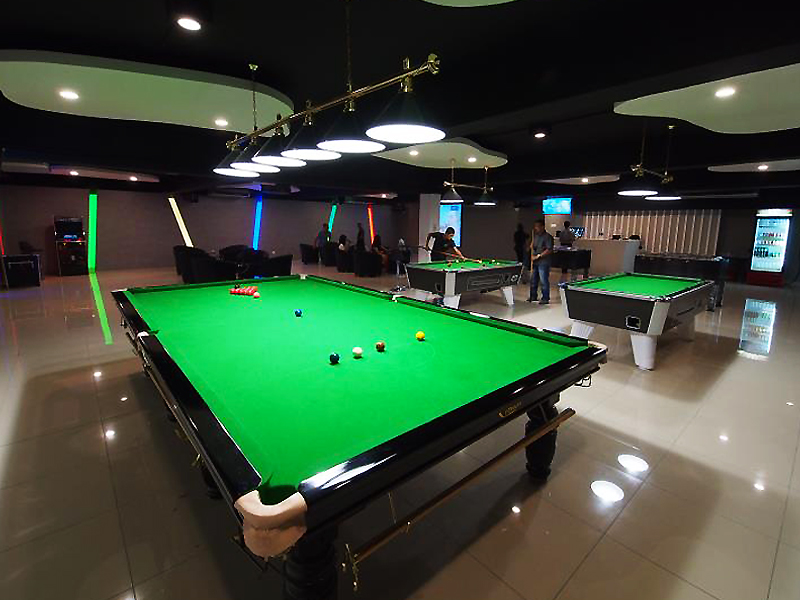 Social life is somewhat an essential for youths. Experience nightlife with ACGIR at The Hummingbird Entertainment Lounge and sing your heart out! There are also pools, snookers and not to mention, the competitive foosball games all available in the karaoke lounge.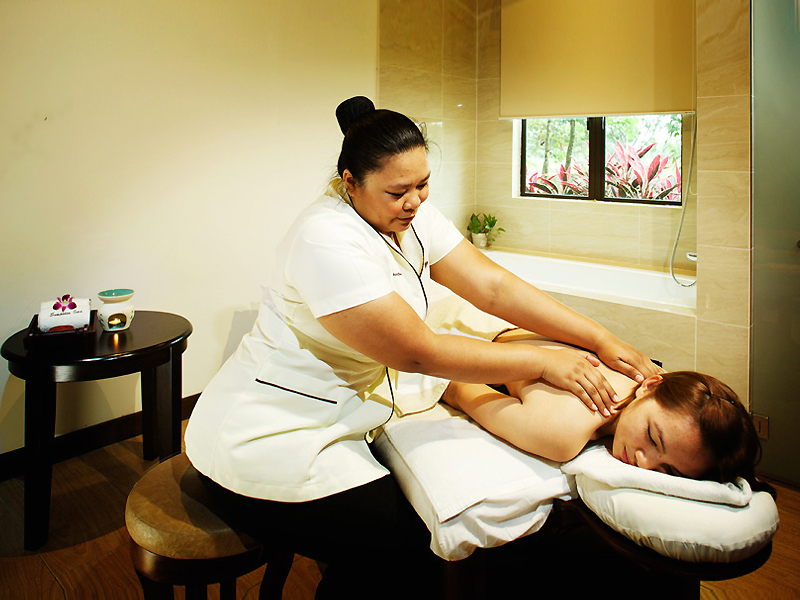 Not only does Amverton Cove make an awesome escape hub, it is also an amazing host for wedding parties of any sizes and themes, be it a garden wedding or formal settings.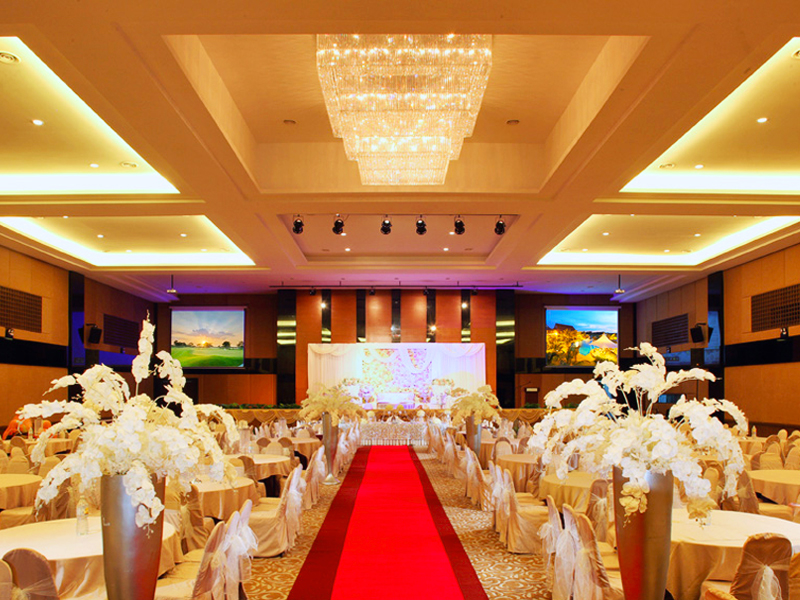 Fitting up to 500 heads, its banquet hall is perfect for huge gatherings and gala dinners. Elegant grand ballroom, flexible seating options, free parking spaces, ACGIR assures you the finest wedding experience at the most reasonable rate you ever believed.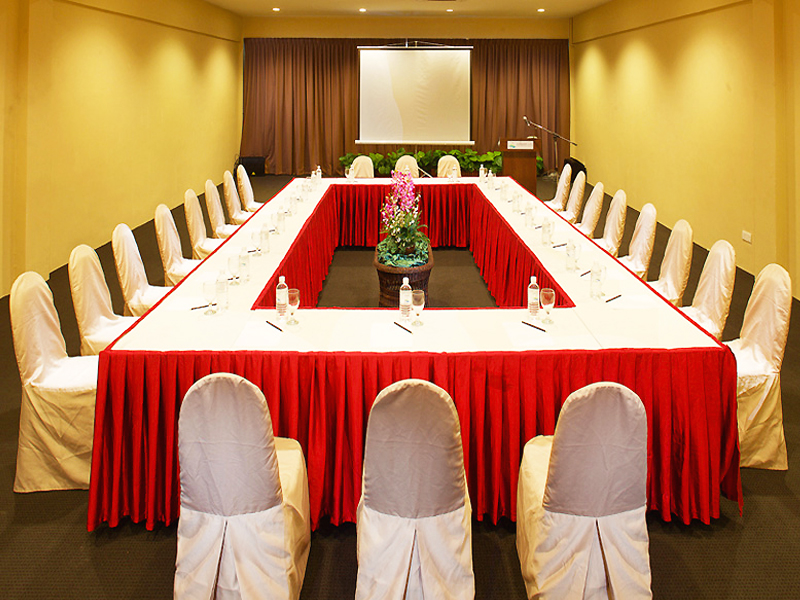 Corporate getaways are highly welcomed. Besides being a recreational resort, ACGIR also holds several seminar rooms for private meetings, product launches, corporate events and workshops.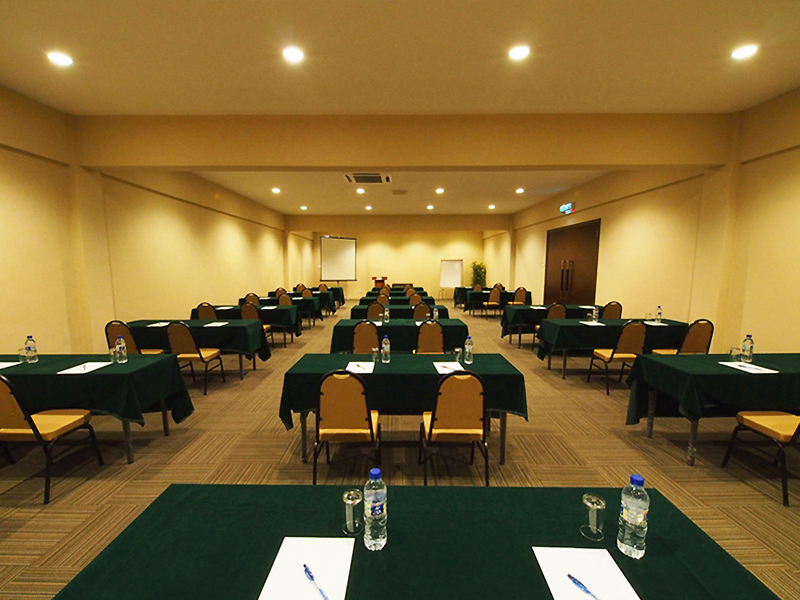 While innovation brings us bright future, get inspired with the beauty of nature here at ACGIR amidst hectic living.
For more information on ACGIR, please click Here.