Women are sophisticated creatures, so are their accessories. While one accessory may come with various names and styles, how well do you know them all?
Wedding veils – 1 headpiece, 8 lengths, 12 styles. Let's begin.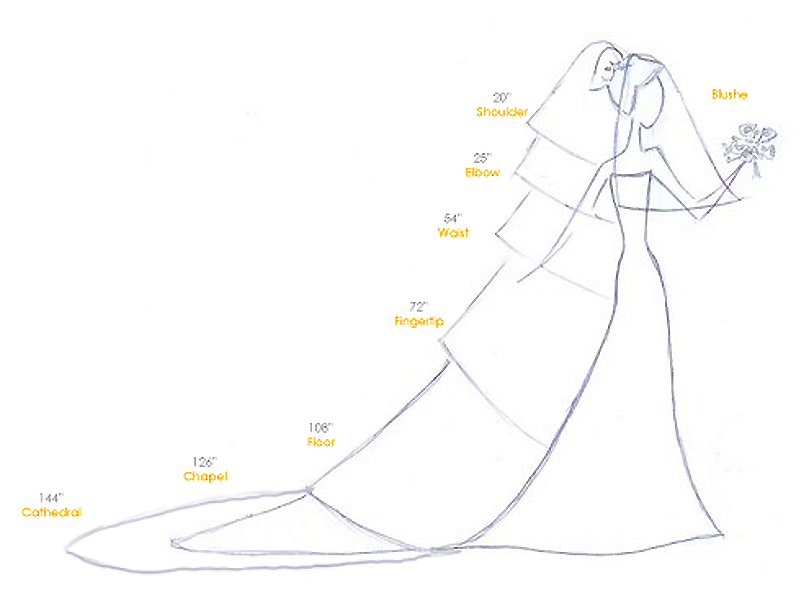 Birdcage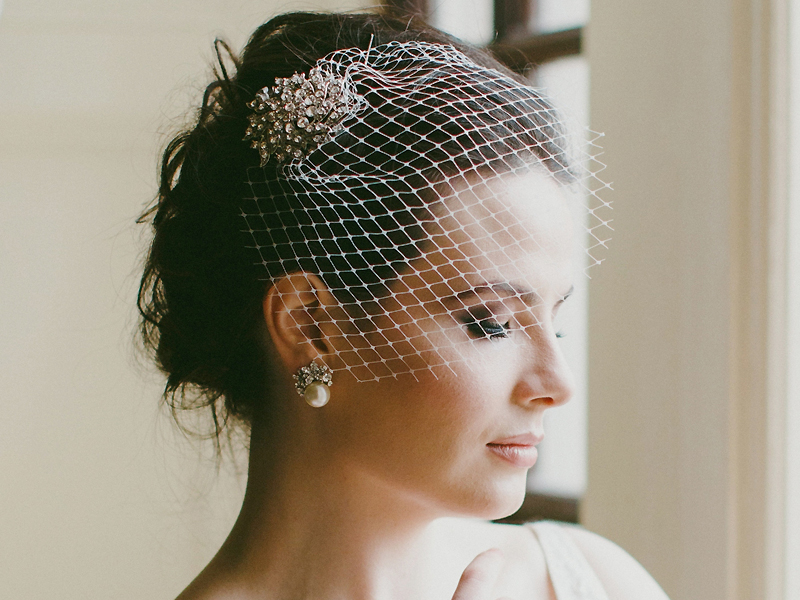 Shortest length of all veils. Birdcage are hybrid of a hat and veil, typically made with one single piece of French net. They drape off the side of the head, partially covering the eyes, or sometimes extending down to the chin. Vintage and alluring.
Blusher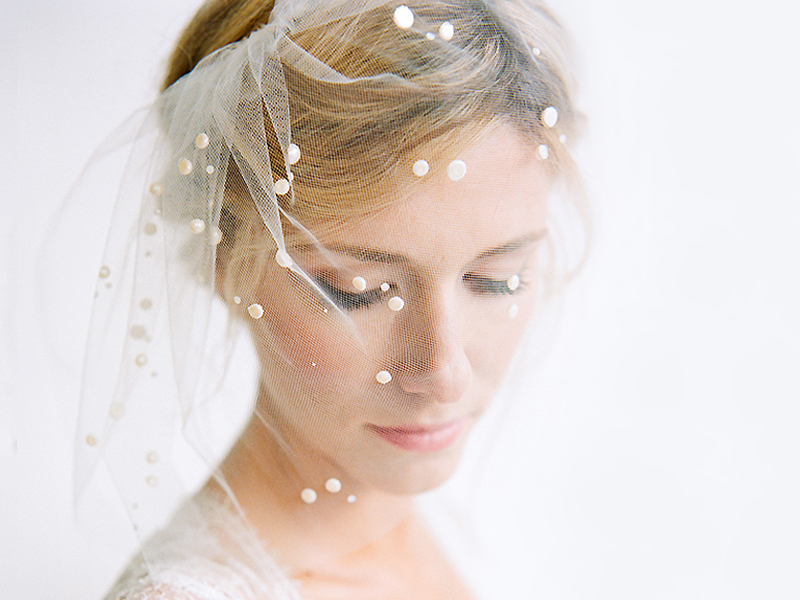 This is the veil brides usually wear during the "unveiling" session, where bride and groom share their first kiss as husband and wife. Dignified and lovely. Blushers are thin layer of gauze covering the face. Length to shoulder the longest.
Pouf Veil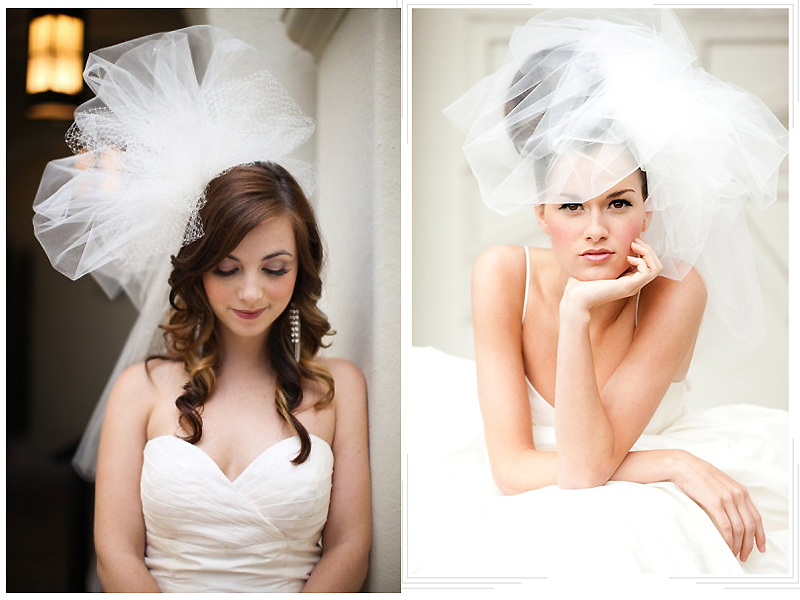 Multi-layered tulle gathered to a creation of this beautiful volume headpiece. Courageous and stunning. They bring about the beauty of 60s to an ensemble. Nevertheless, this probably isn't the cup of tea for every bride.
Shoulder-Length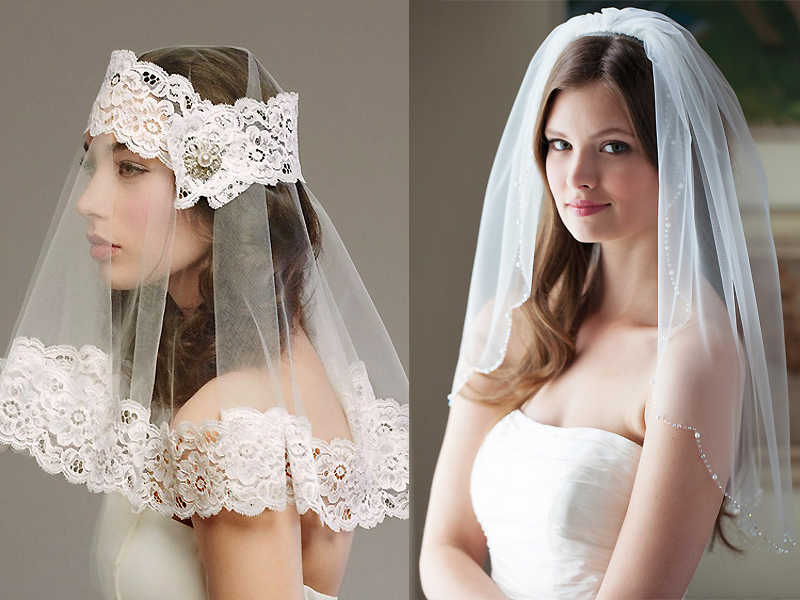 Minimalist-designed veiling which falls on the shoulder or slightly longer to the middle of back. Sweet and simple. Great for intricate dresses as they highlight the beautiful details of dress. Shoulder-lengths can also be transformed into lovely multi-layered fountains.
Elbow-Length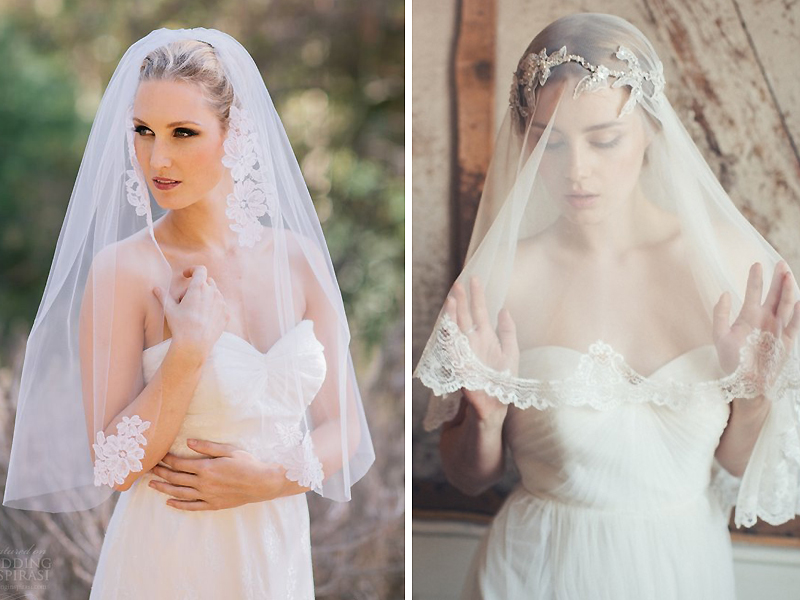 Sweet and dreamy one. These wedding veils finish near the elbow or waist area. Perfect for full dresses for they end just right at the point where the skirt of gown begins. Super flattering. Especially ideal for daytime settings.
Fingertip-Length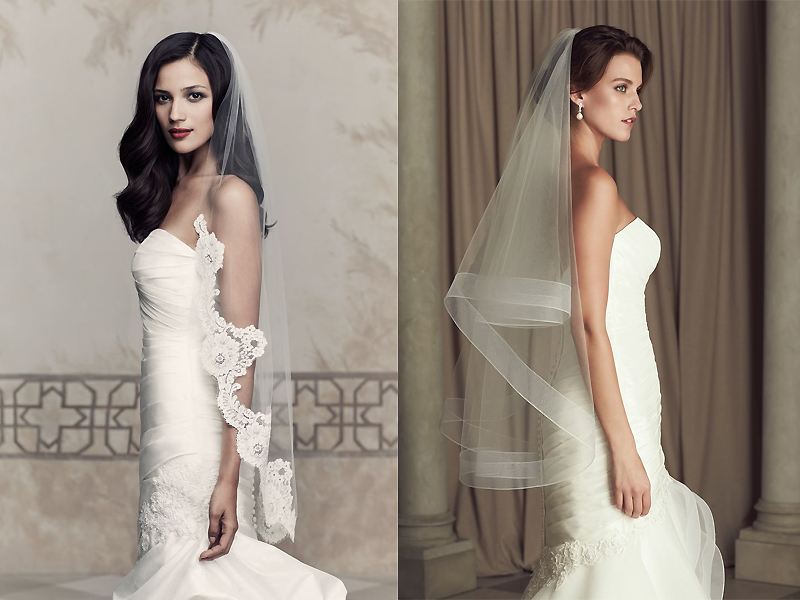 A choice by Kate Middleton. Fingertip veils are classy and elegant. Extending to where it is implied, this style compliments almost every brides. No doubt for being one of the recent popular veils. Fingertips are safe bet, but a particularly appealing one.
Waltz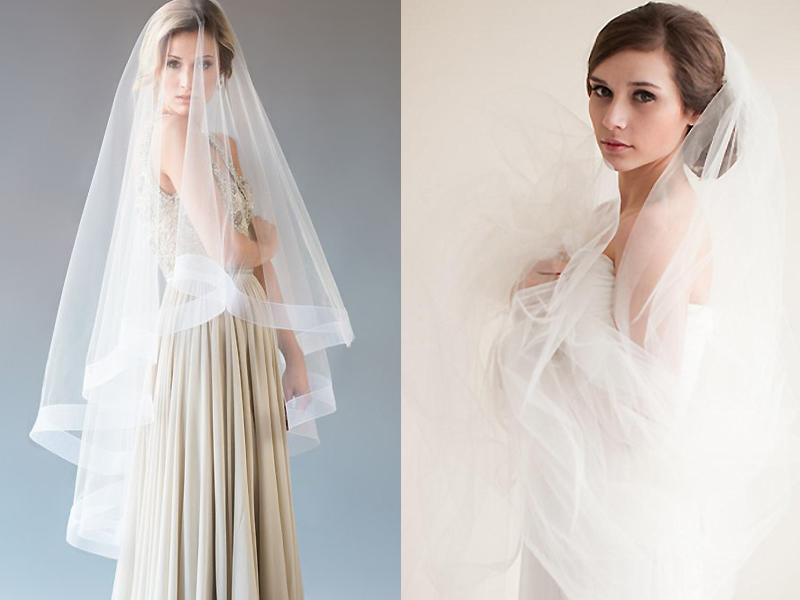 One rare long veil which allows hassle-free movements. Waltz hits somewhere between the knees and calves. Traditionally designed in such a way to allow dancing without tripping. Also referred as the Ballet veil.
Chapel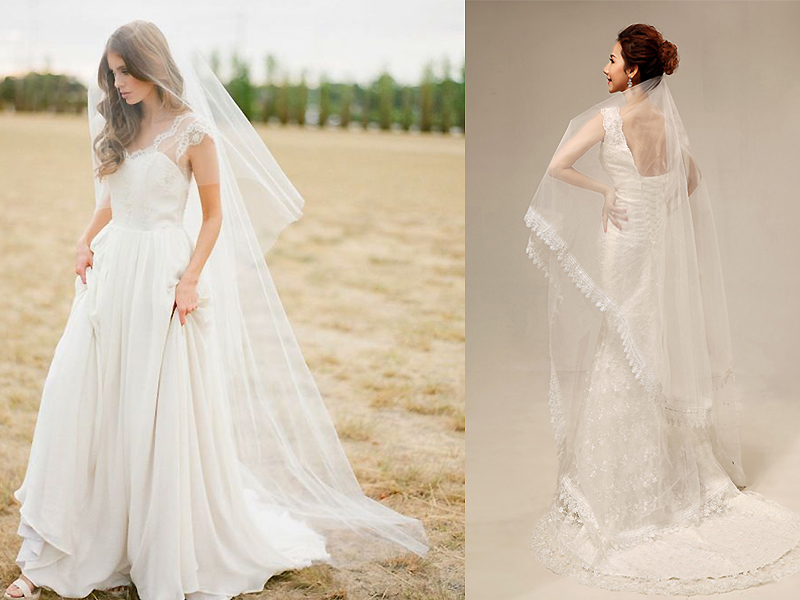 Sometimes called the sweep veil. Chapel-lengths extend a little past the ground, but does not have a train. Usually worn in formal settings and are combined with blusher or elbow-length veil for extra oomph. Simply graceful and romantic.
Cathedral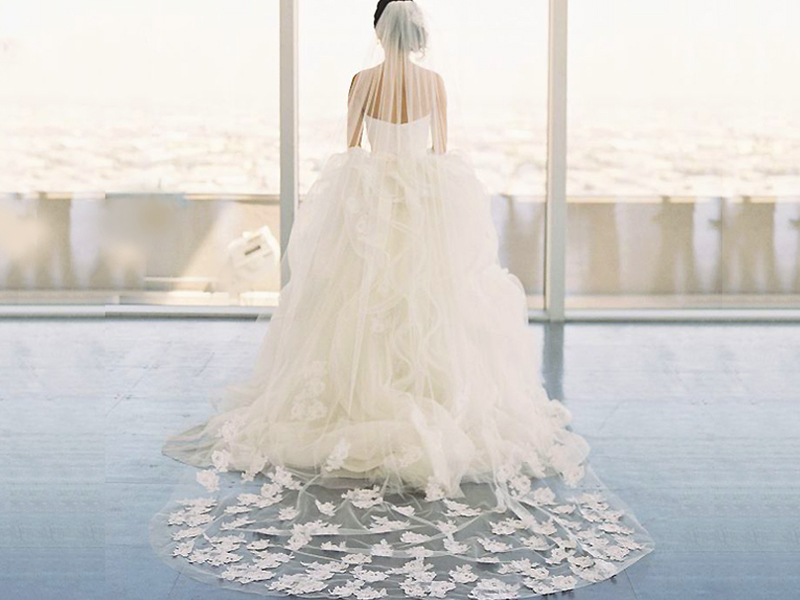 The grand dame of all, Cathedrals are extremely fairytale and romantic. Goes all the way down to the ground extended by a long draping train, Cathedrals are perfect for dramatic entrance. They look absolutely picturesque and royal.
Juliet Cap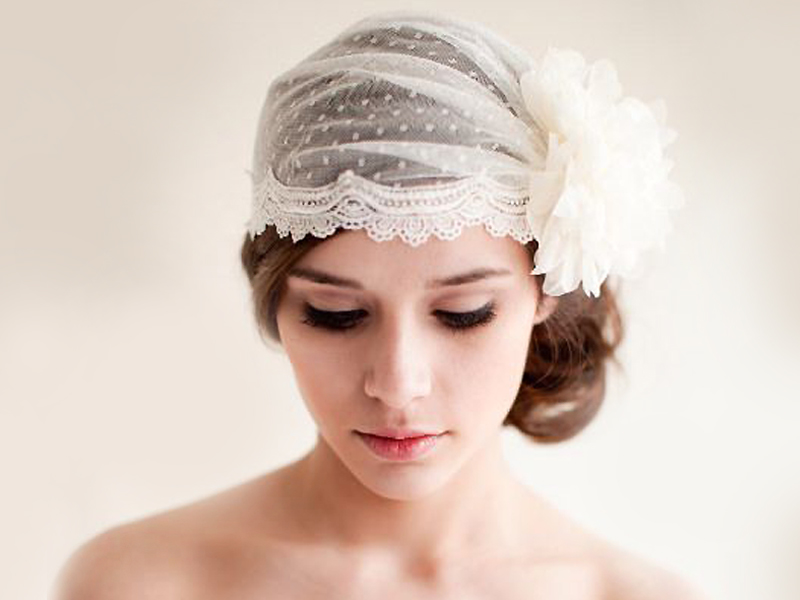 A hat of classic elegance, adorned with graceful pearls or diamonds. This style is chic and sophisticated. Pretty celebrated among the Eurasian personalities in recent years. Kate Moss, Lily Allen and Grace Kelly had pulled it off.
Headband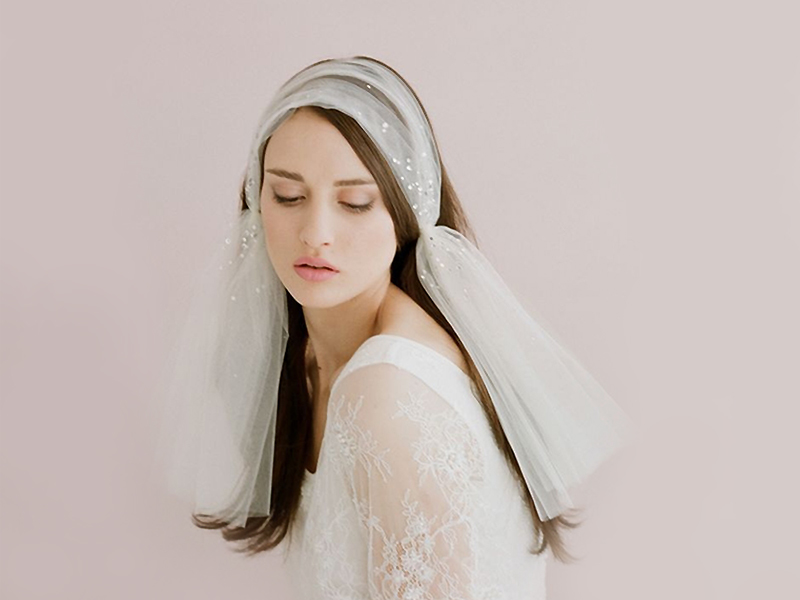 Contemporary version of Juliet Cap. A truly feminine simple veil where a butterfly knot is tied behind the ears. Headbands are made of chiffon or lacey materials, decorated with mannequins, pearls or even embroideries. Indeed something refreshing to try out.
Mantilla (man-tea-ya)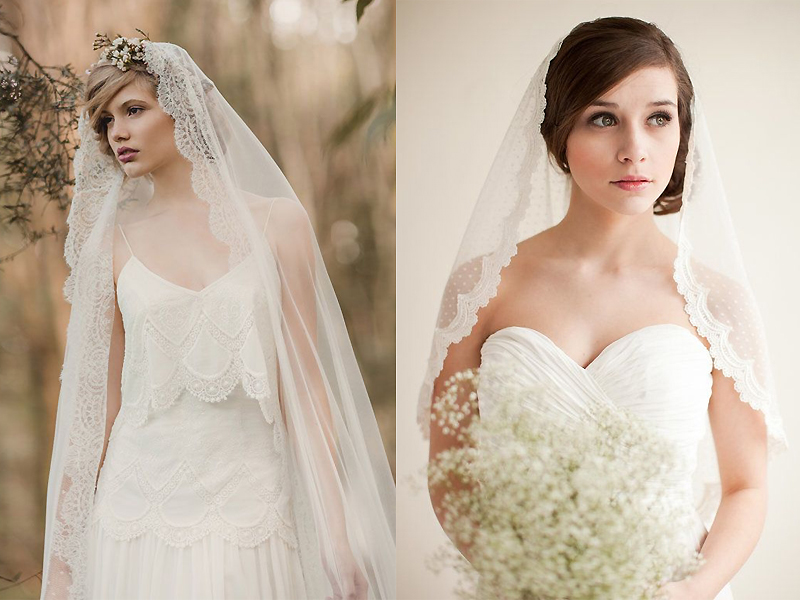 Long, Spanish-style circular piece of lace that frames the face, secured with a comb. Mantillas are highly recommended for lacey-fetish brides. They are effortlessly gorgeous with strong vintage edge.
Click here for more wedding veils.