By Sabrina Rica
Every one of us grew up watching Disney movies from Cinderella to The Little Mermaid and loved it. We all have fantasized on throwing our own Disney wedding theme from the dress to the cake, be it a Beauty & the Beast like castle wedding to an underwater theme Ariel wedding. Even when Cinderella had just released, everyone was drooling over Lily James's blue Swarovski detailed dress.
Therefore, if you ever fancied The Little Mermaid, here are some ideas on how you can throw an Ariel-themed Wedding. Your Cloud Parade teamed up with designer Traci Hines (Ariel) and model Leo Camacho (Prince Eric) in order to create a series of photographs showing what a Little Mermaid Themed wedding would be like.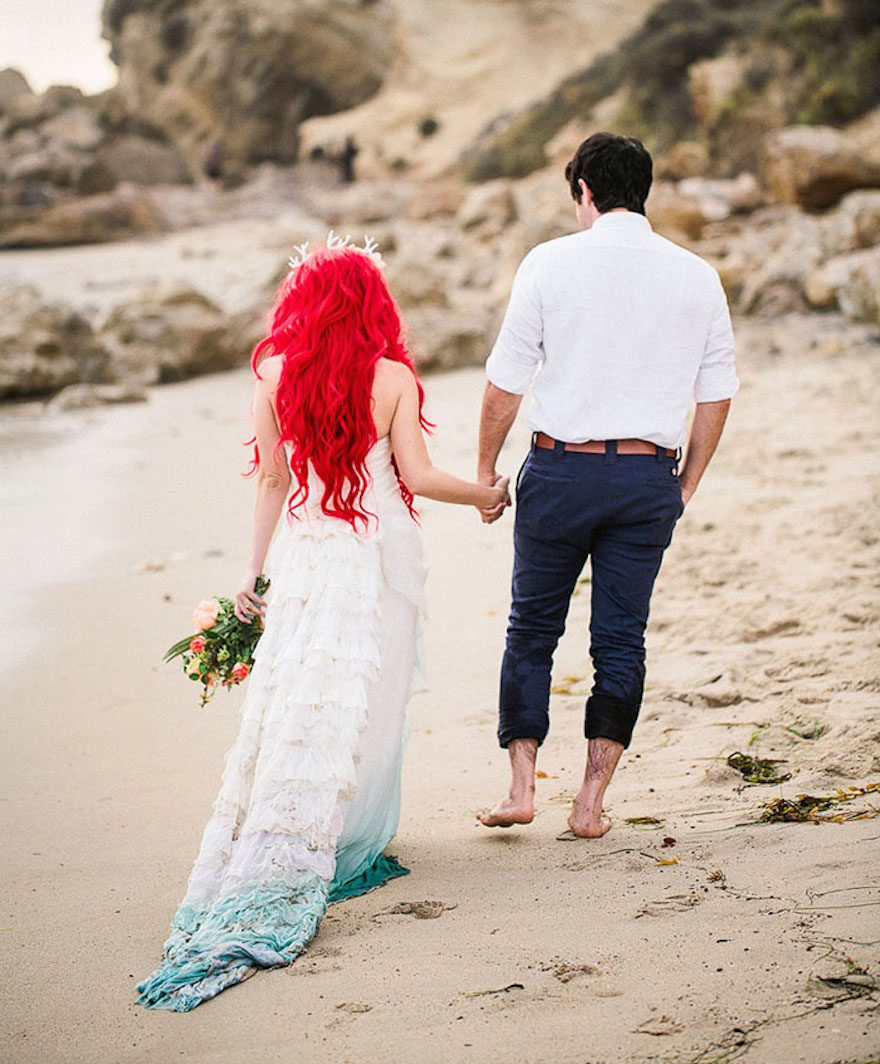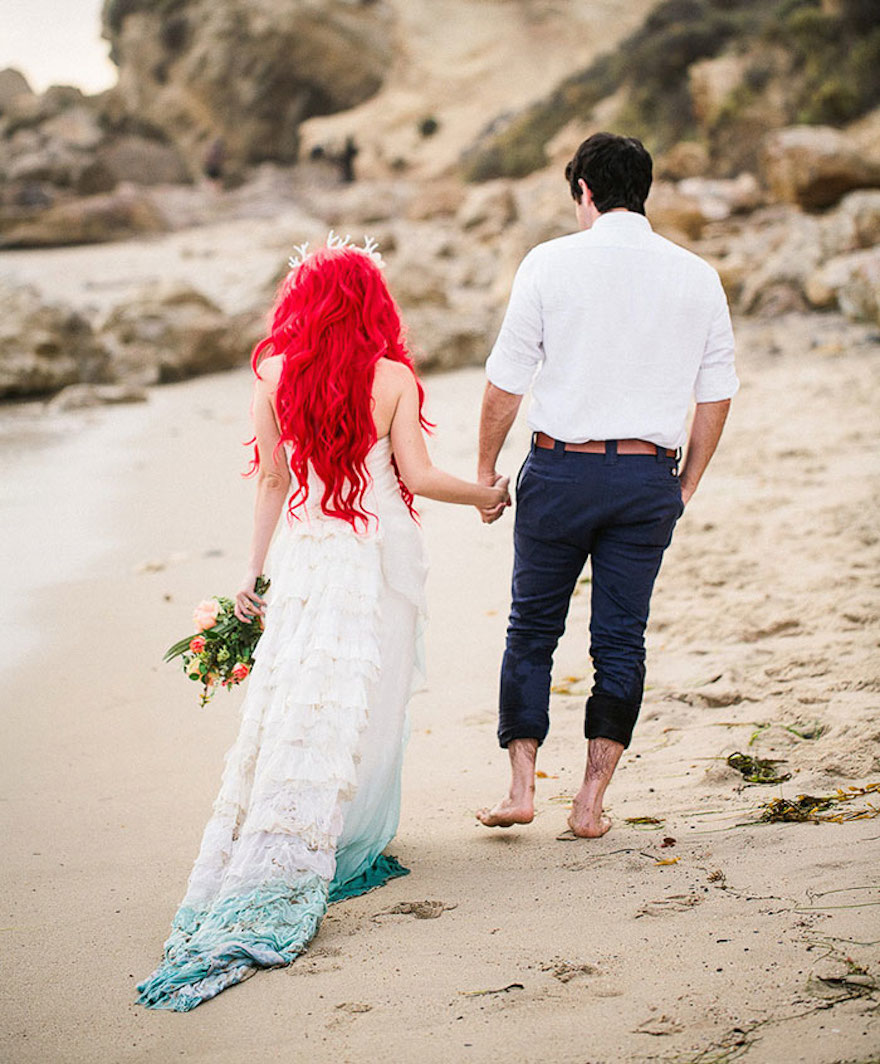 Everything looks so synchronized from Traci's red hair to the dip dye dress to Leo's folded up jeans.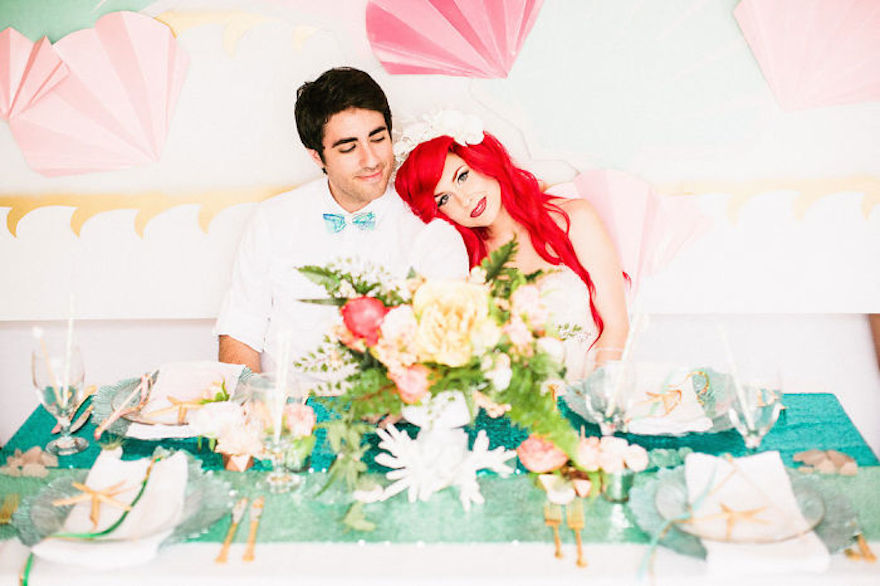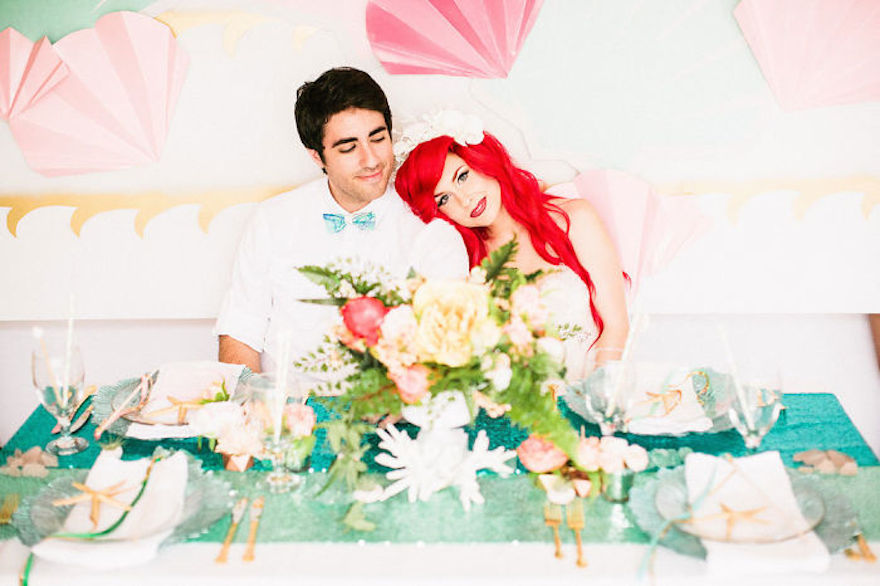 The pink & turquoise theme is such a beautiful combination that enhances the whole mermaid-like feeling. In addition, the seashells on the background give that seaside touch to the wedding.
Even the cake was following the theme with Ariel's green scaly tail wrapped around with more pink seashells. Furthermore, if you noticed at the side, there are pink desserts which also fit the theme. They sure do look delicious!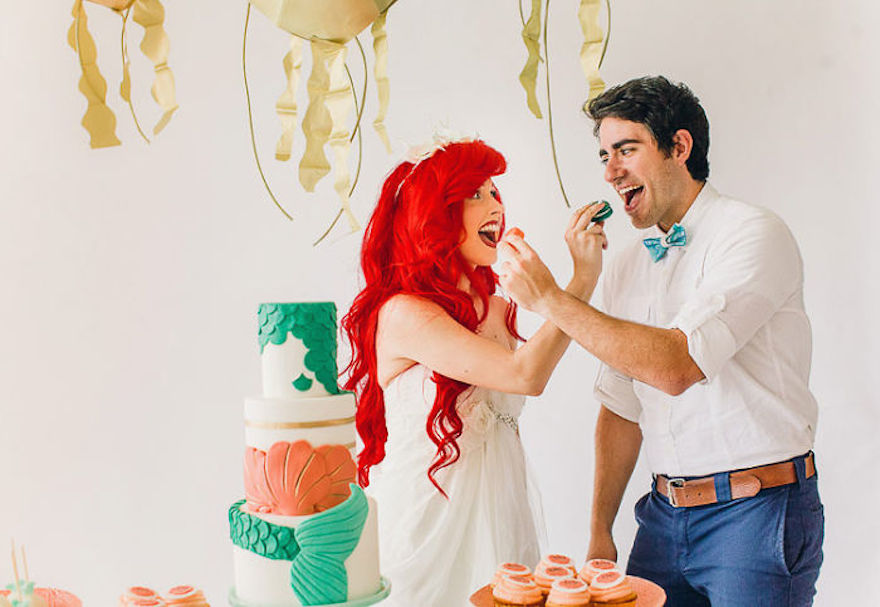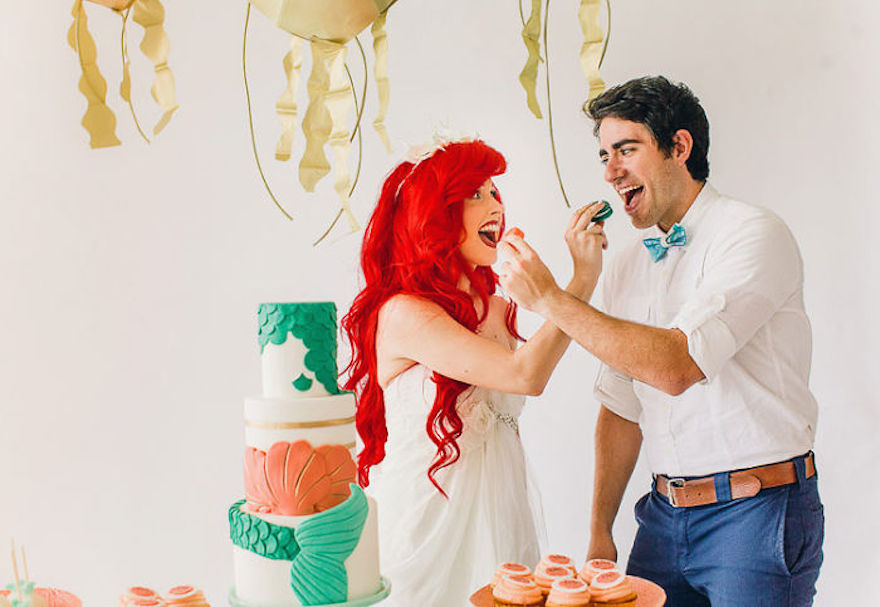 Here's a close up of the cake;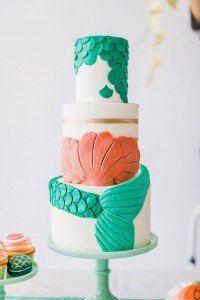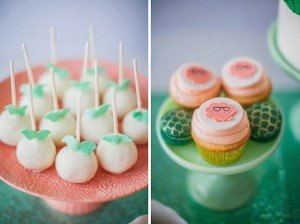 Seashells and fishtail cake pops for guests.
Everything matches so well and they look perfect! From pink cupcakes to green macaroons, they not only looks simply creative but also delicious.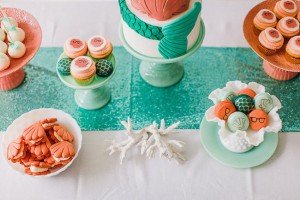 Check out the wedding stationary and invitations! The gold seashells are so beautiful and they add an aquatic touch to the whole theme and venue.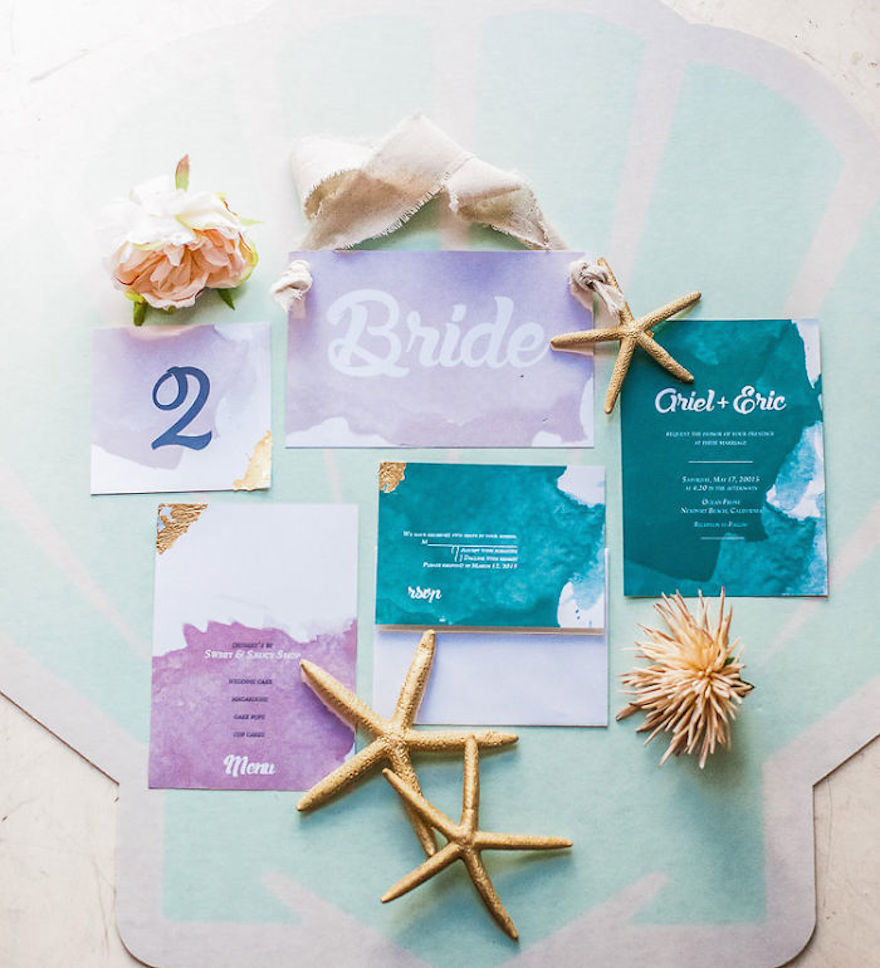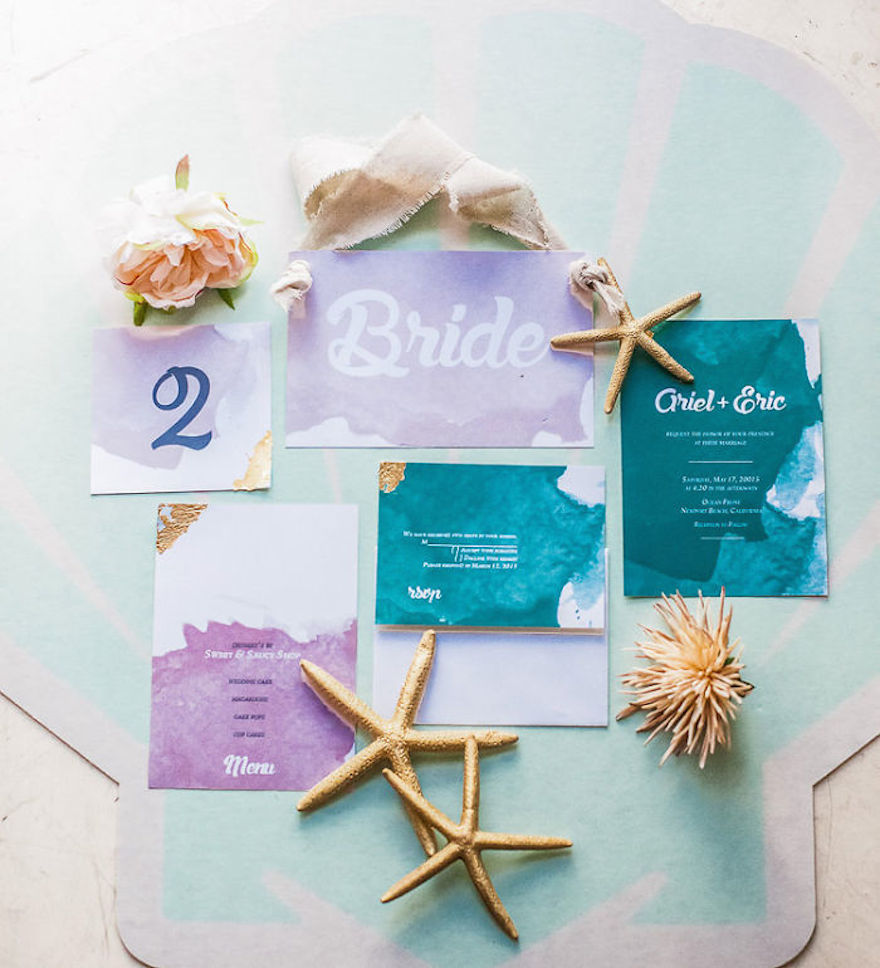 The table decorations are kind of like a replica of the sea bed. In addition, the gorgeous pink flowers and gold starfish perfectly complement the turquoise background.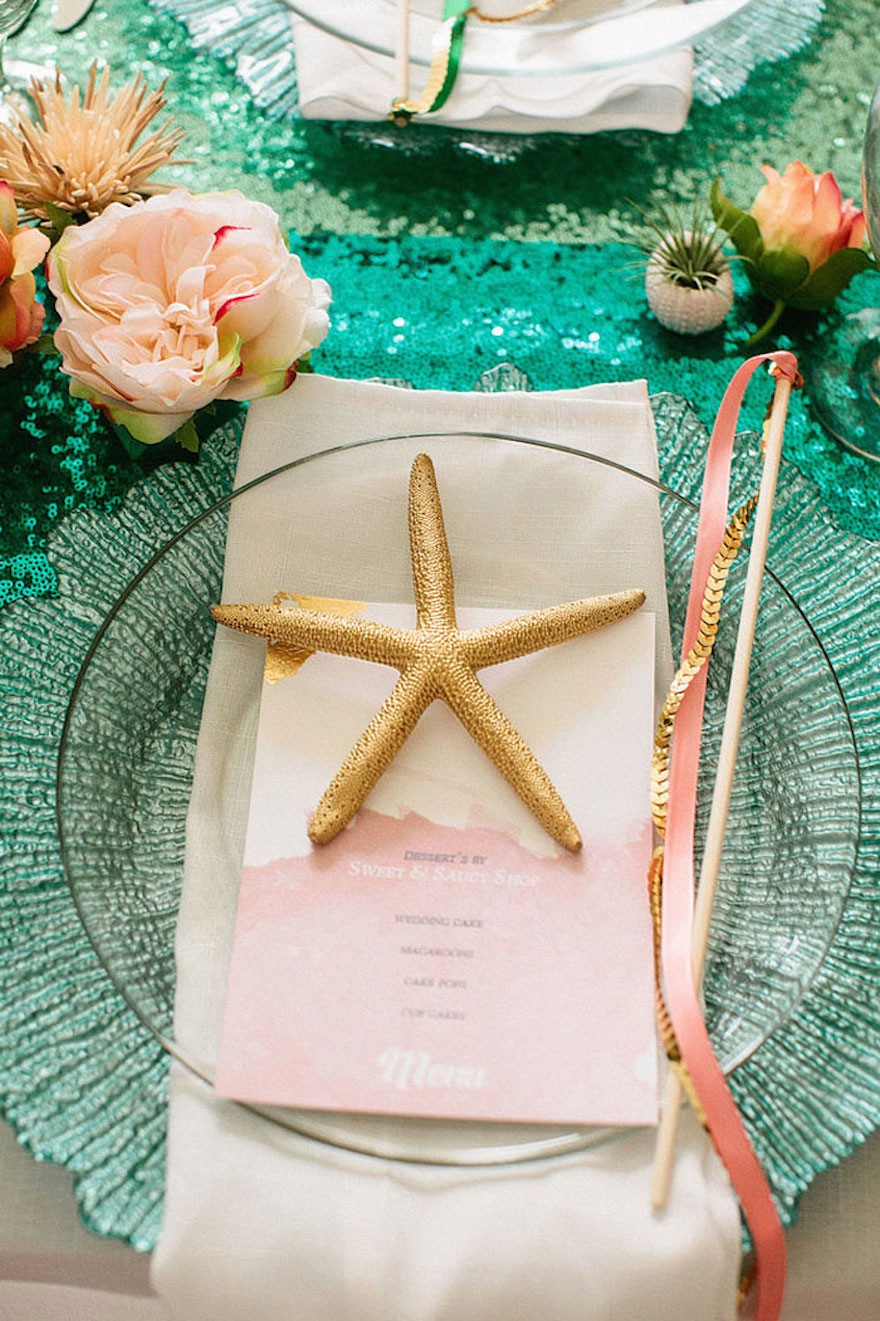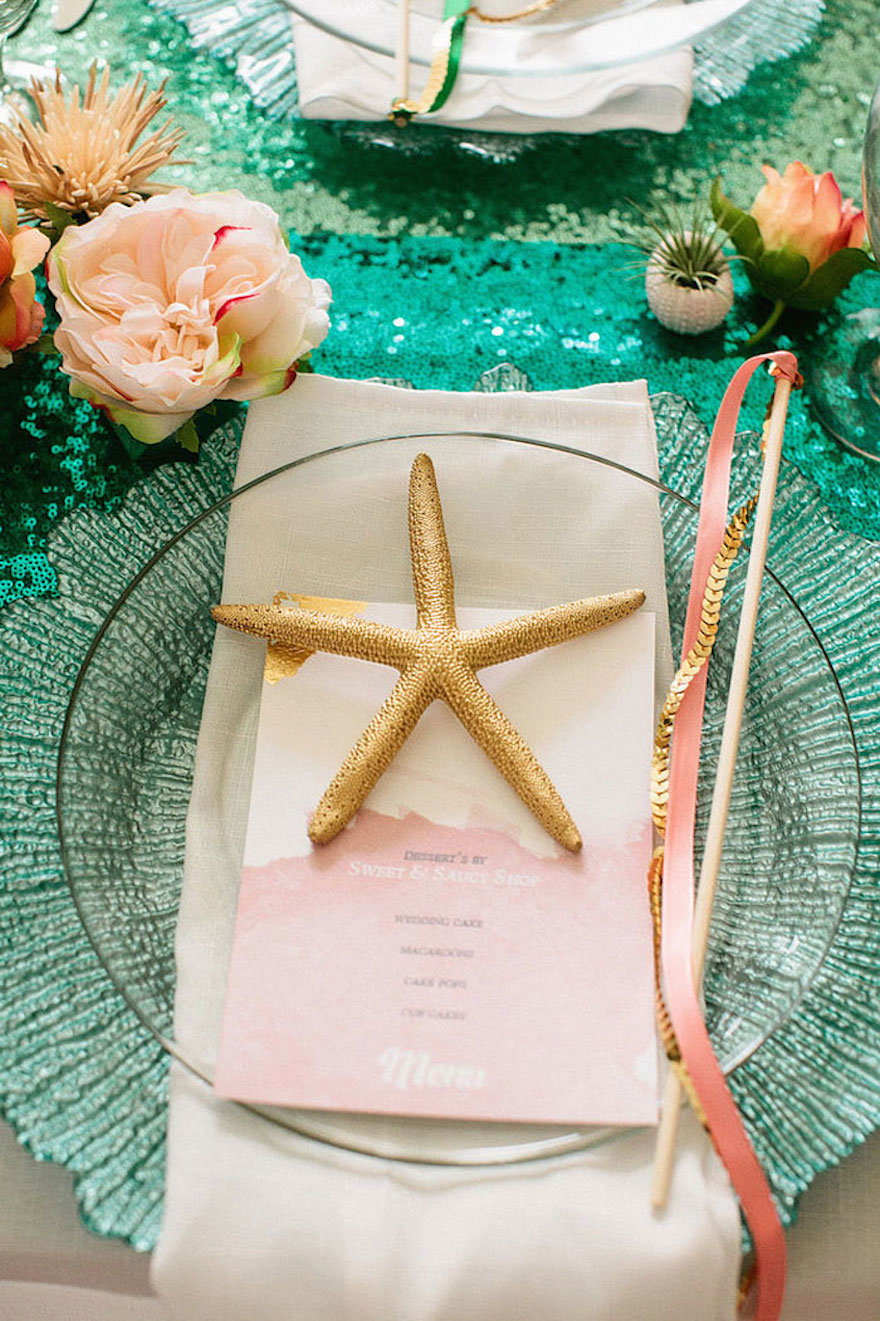 Check out the bridesmaids. Those turquoise skirts are so pretty, right?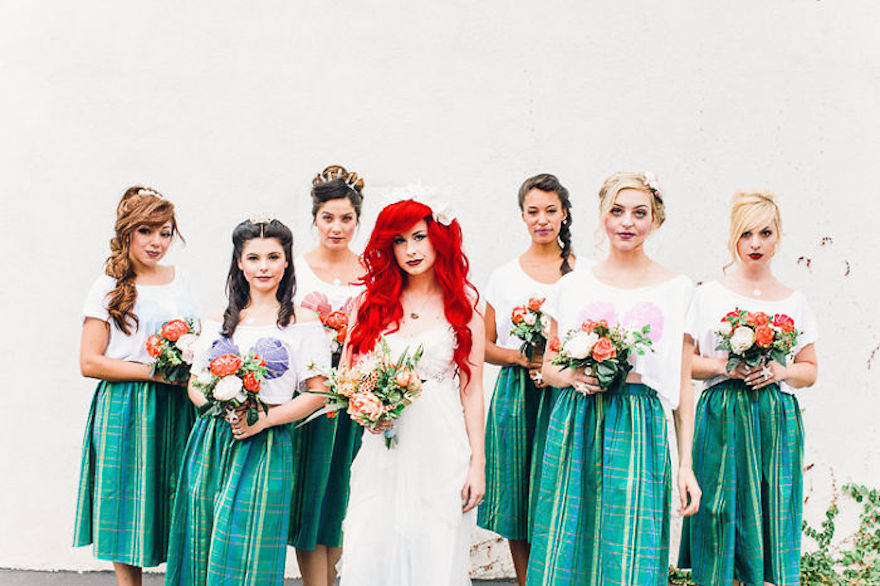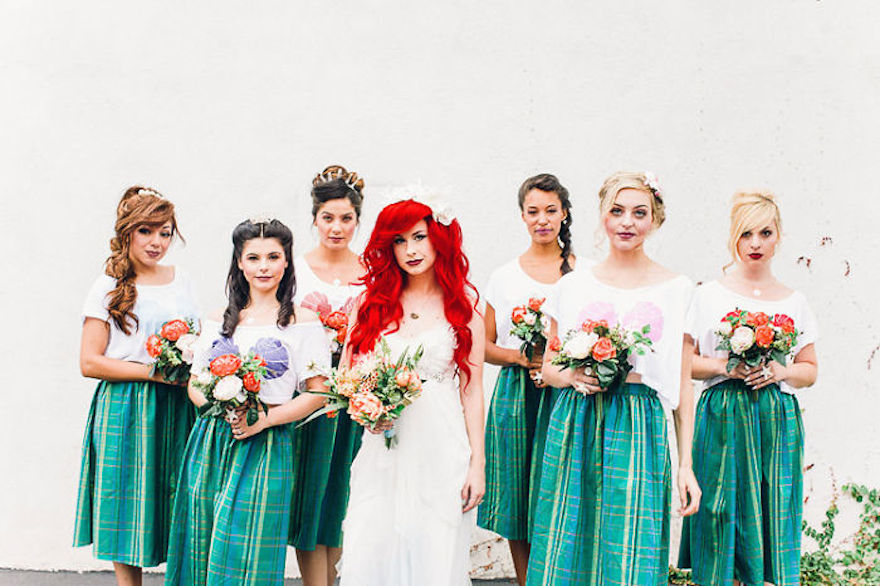 They got the spectacles too!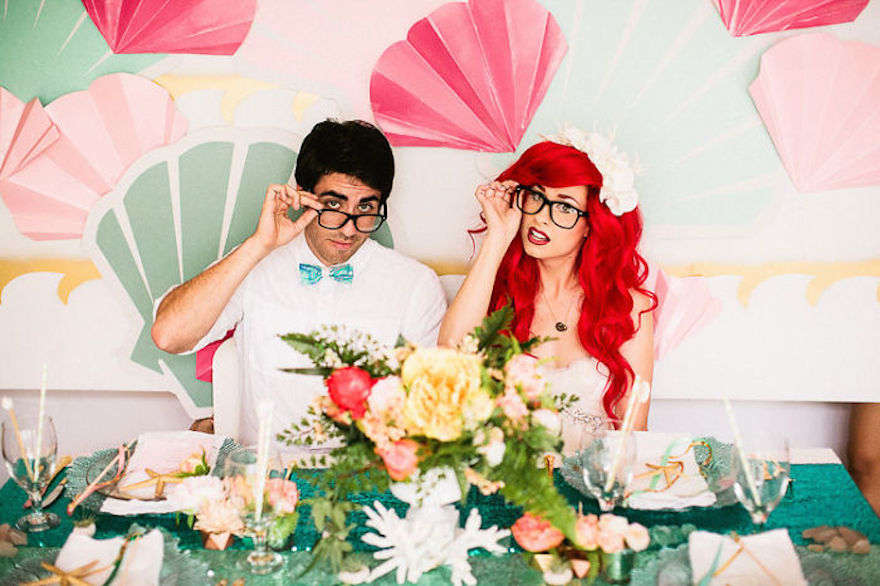 Everything looks so beautiful.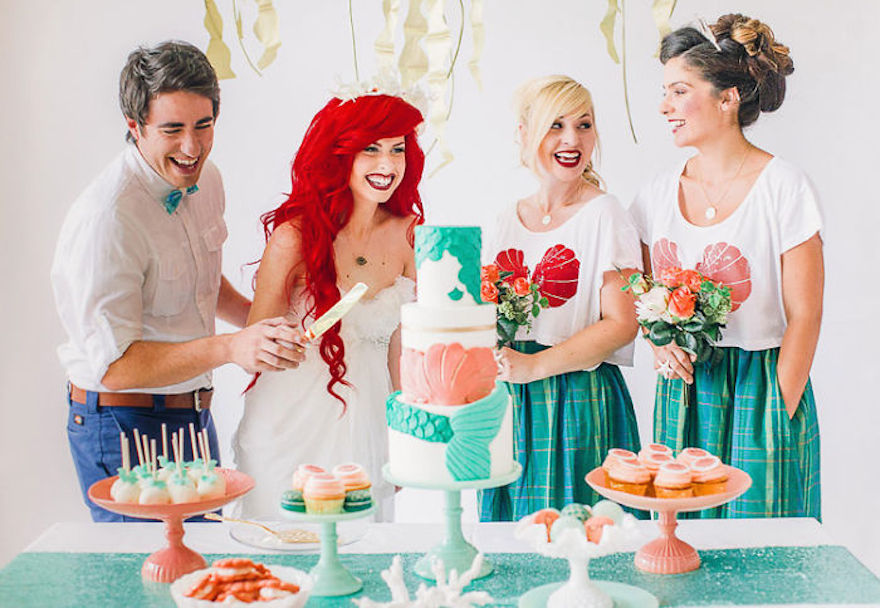 How can you have a mermaid themed wedding without being by the sea?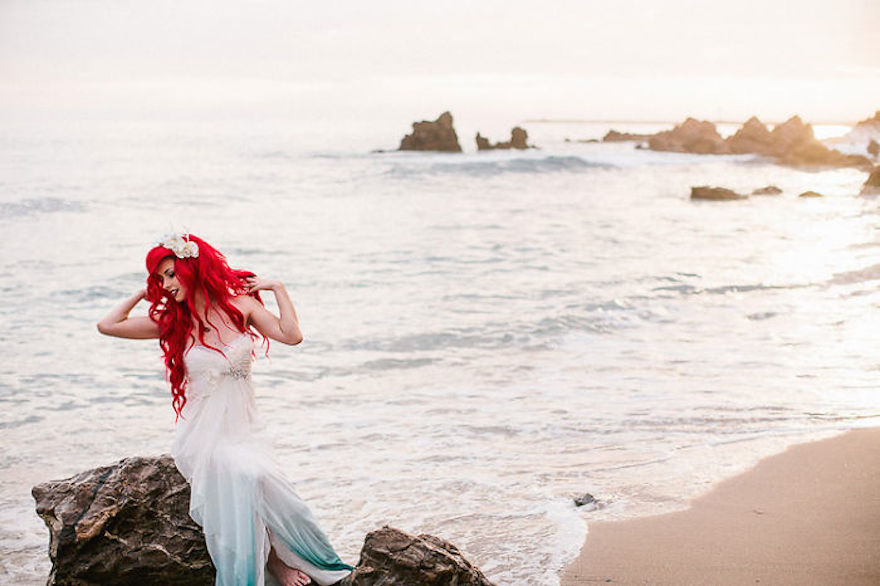 Wonderful moments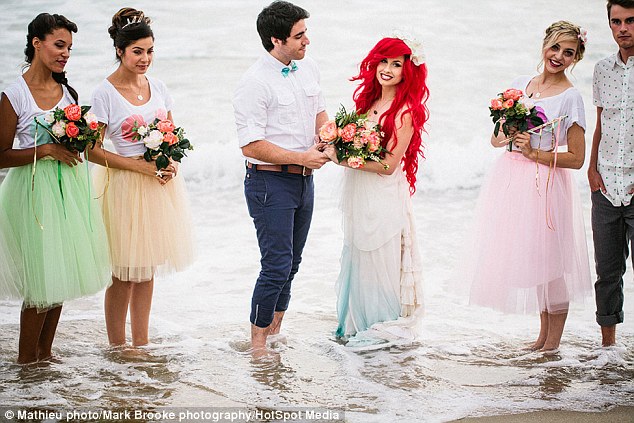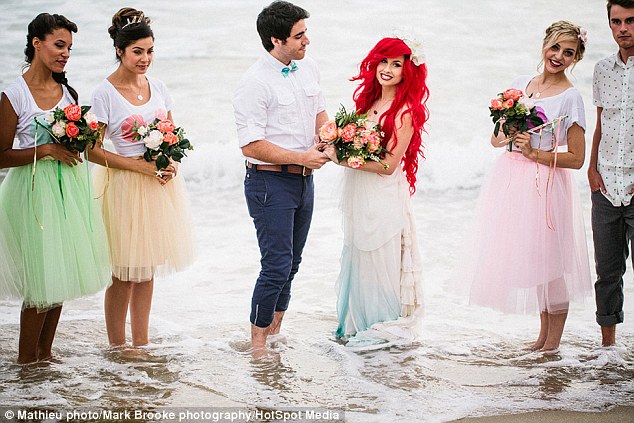 Noticed the detail on her ring?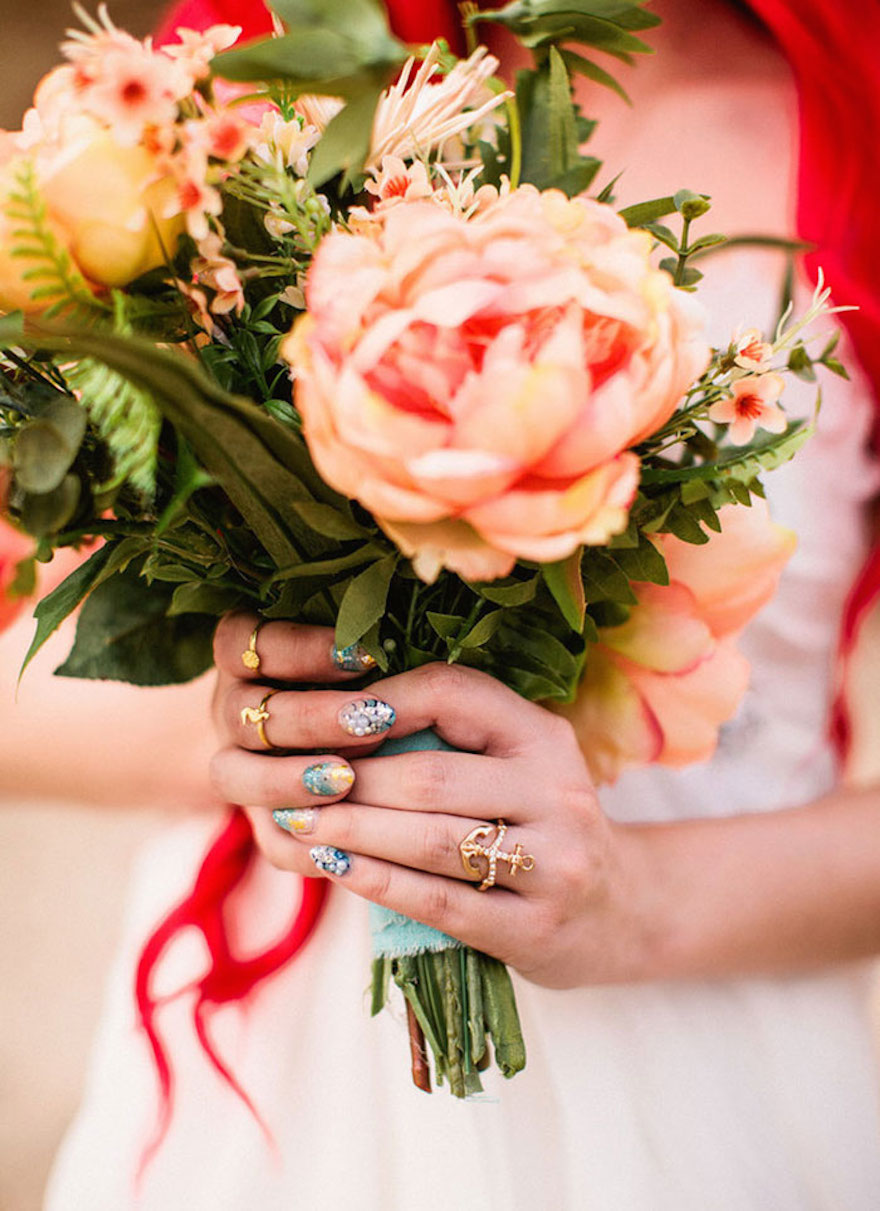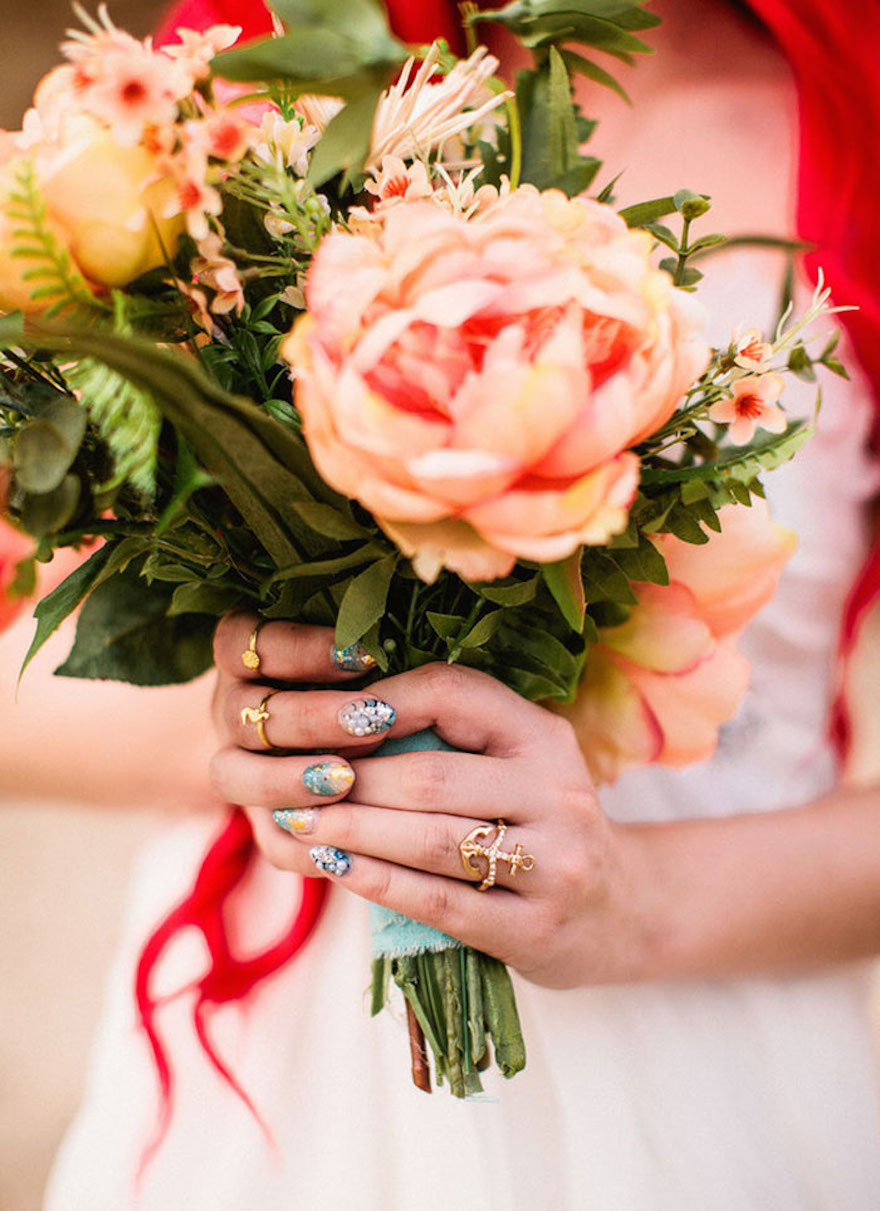 They surely nailed this themed wedding.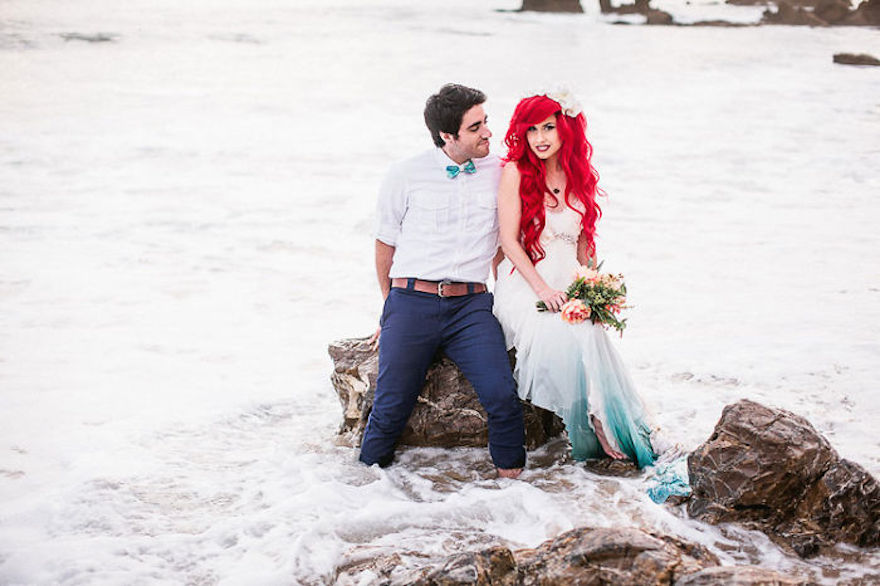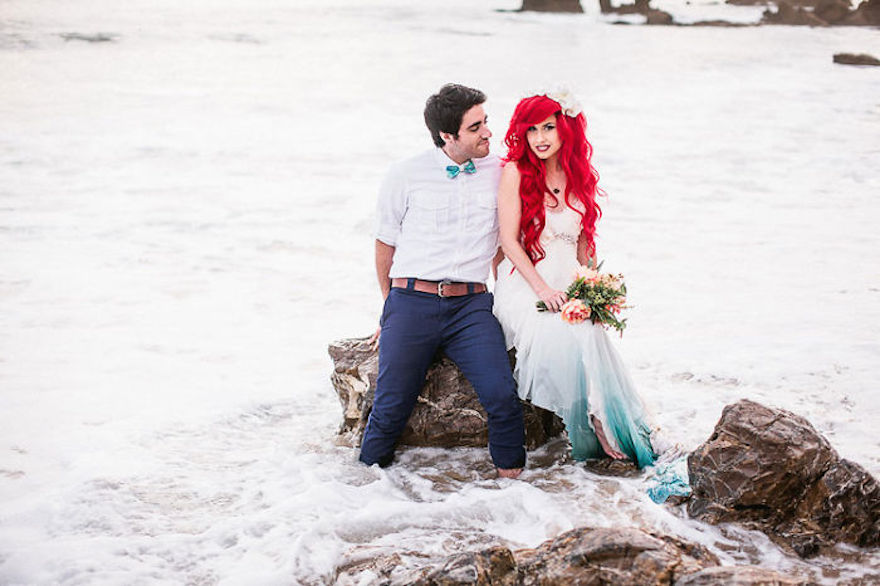 Of course her shoes matched.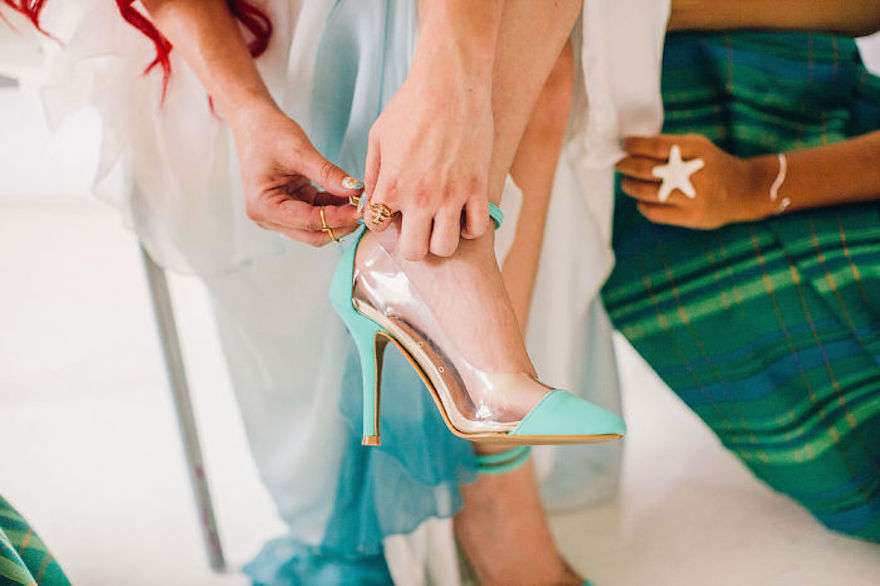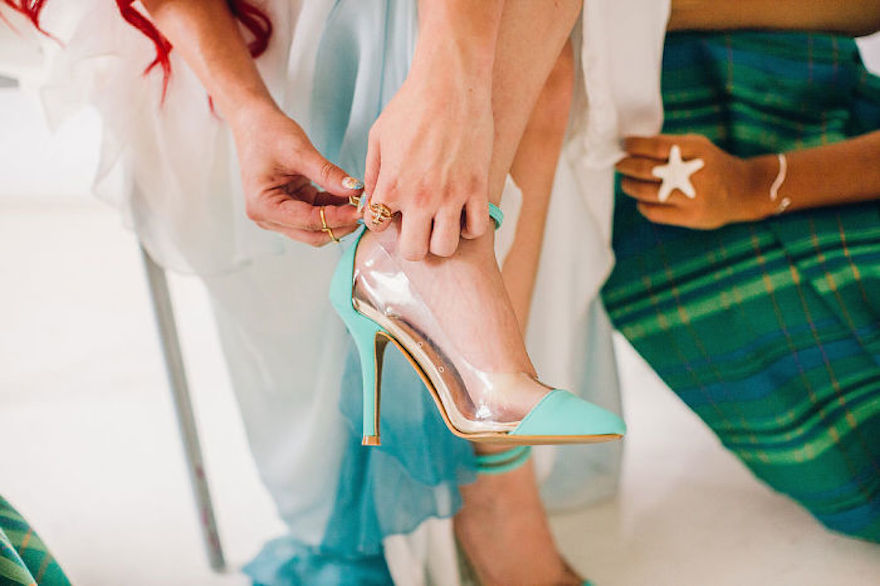 Anyone remembers the dingle hopper?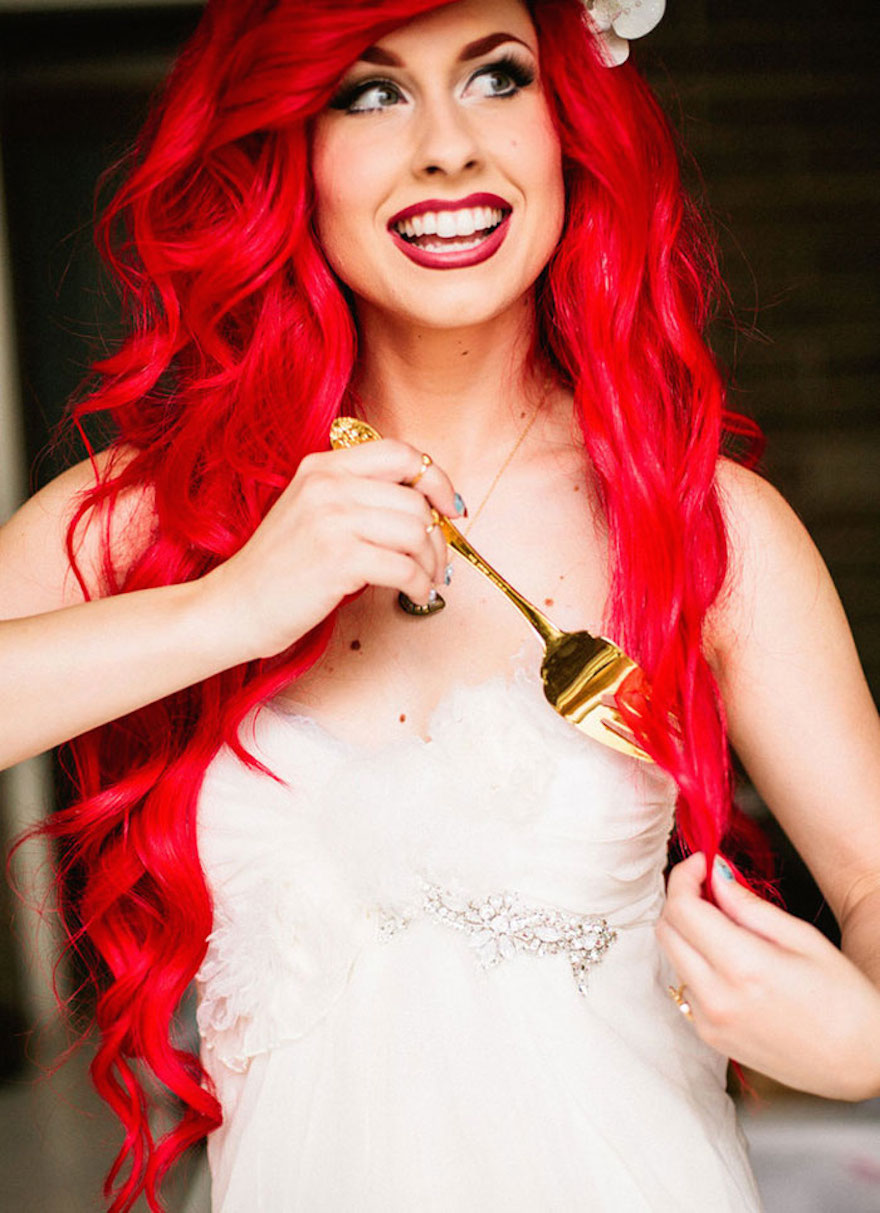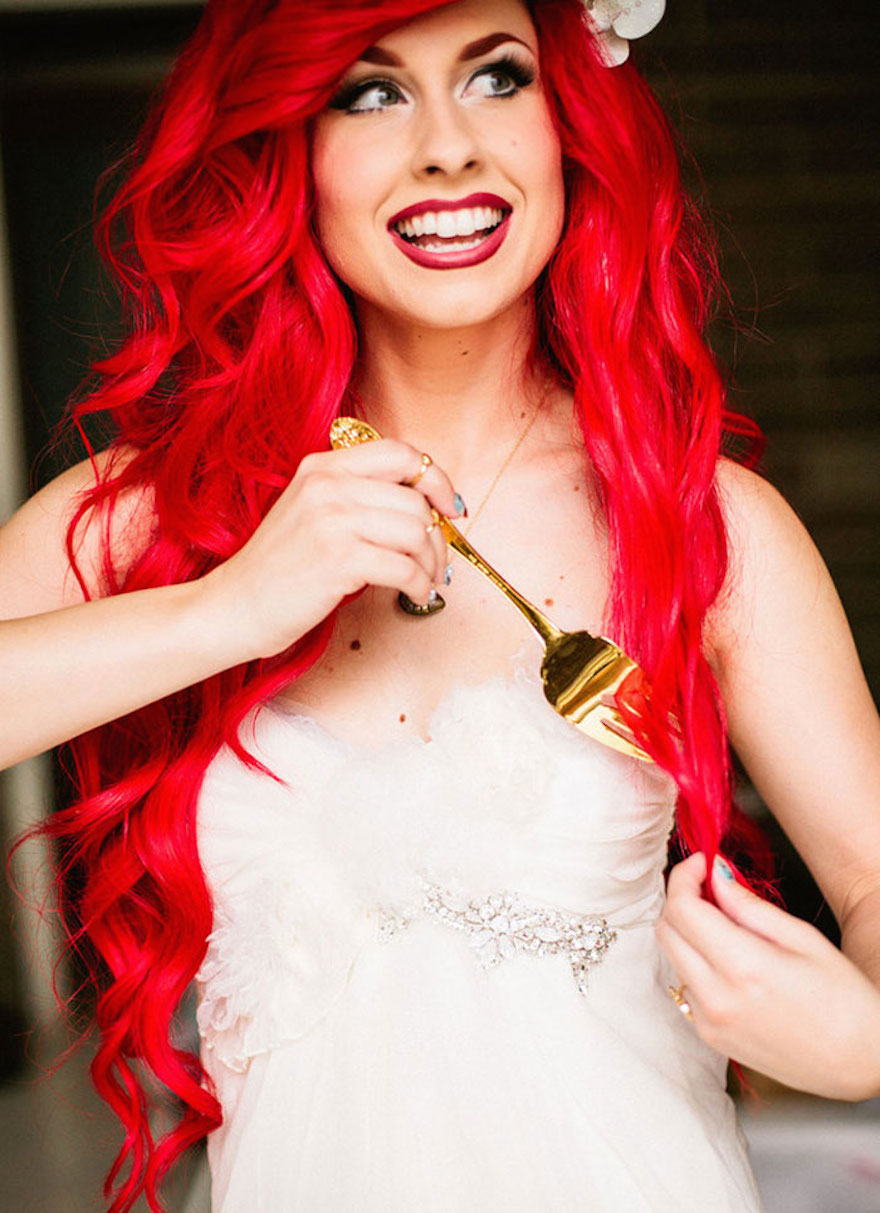 Who cares if your dress gets wet as long as your wedding was perfectly executed?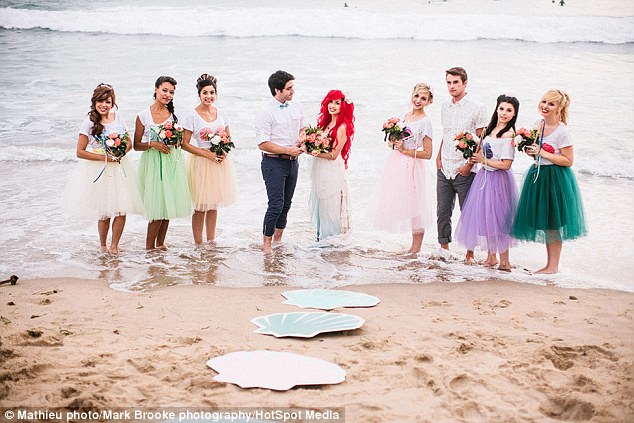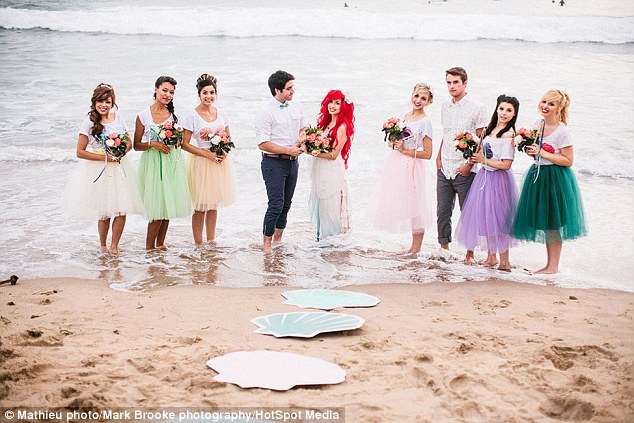 Log onto Wedding.com.my for more details & other inspirations for beautiful decorations!