By Khalidah Abdul Hadi
Whether it's a proposal, an engagement or even a wedding. A big occasion such as these could not be complete without a ring. Now, Rose Gold is making its comeback again. Thanks to the engagement of Reynolds and Blake Lively or as known as 'S' in the famous drama TV Series Gossip Girl. People have more choices when it comes to this big event of their lives. If one thinks that a Platinum and a Gold ring is too common, now let's have a look on this warm pink hue gold ring.  Rose gold — also known as pink gold, red gold or blush gold — is a gold alloy made from a combination of gold and copper. Depending on the ratio of gold to copper, the colour of rose gold jewellery can range from orange-yellow to dusky pink to red-orange. The rose gold you are seeing on the fashion runways and on celebrities is primarily of the pink variety which now has made it way back to the crowd.
So, what did Ryan Reynolds give to S again for their engagement?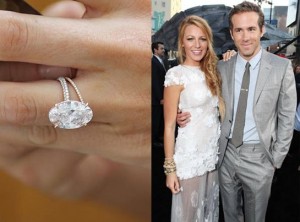 A flawless oval rose gold and pave diamonds with a nod to deco was specially designed for S by Lorraine Schwartz and with the help of her beloved Reynolds perfects them more.
Yes, a rose gold ring for her! Why don't you browse some for your beloved too?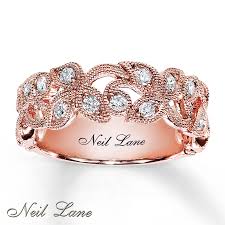 This rose gold ring with floral theme and diamonds on by Neil Lane might be just perfect for her.
Or…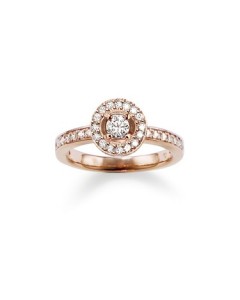 Care to give her a wedding ring that all woman fancy of? Thomas Sabo is the perfect one maybe.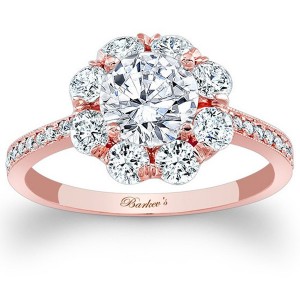 And which girl will not fall for this fine round cuts rose gold diamonds ring from Ben Garelick?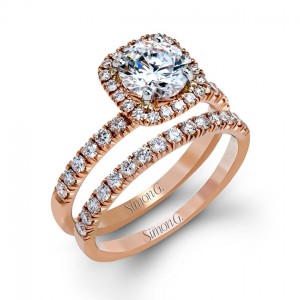 Not only it has a romantic hue, the pinky-yellow shade is very flattering on fairer skin-tones. Plus, it blends well with other metals. So if she is not into a full-on rose setting, she can opt for a mixed-metal ring featuring platinum or white gold with rose gold (just like Hartsock's Neil Lane ring!).
Care to give her a surprise on that special day with the perfect ring that fits her well enough than any other things in this world? Try rose gold ring to make her yours today.
Log onto Wedding.com.my for more details & other wedding inspirations!