5 Creative and Unconventional Wedding Favours Everyone will Love
Let's be honest – wedding favours are just as important as your entire wedding setting. It is the first impression and also the lasting impression for your guests and you should not neglect this detail. We all fail to remember that sometimes, these little gifts are a gesture of appreciation for our guests and it is only right if we lived up to its namesake and treated it as it is – a favour. Instead of having your guests go home with a delectable that they may shrug and forget, how about something interesting that can pique their interest?
By Daphnie Loong 
Here are 5 interesting and unique wedding favour ideas that everyone will think is genius:
Teabags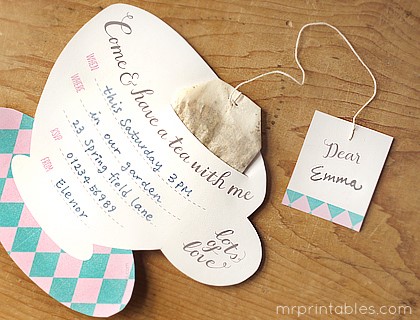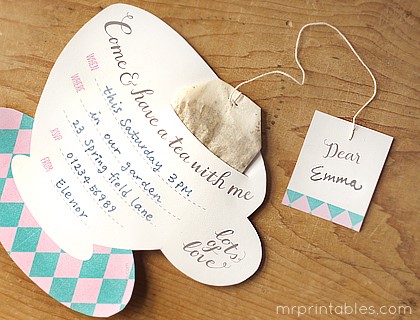 Photo credits: www.mrprintables.com
Compared to coffee, tea is a widely accepted beverage that everyone at some point will drink. From classic Earl Grey to Japanese Sencha, tea comes in so many flavours that you are bound to strike an interest. Not only is it an elegant gift but a useful and memorable one, too. Some notable brands that have great tea are my personal favourites Harney & Sons, Basillur Tea and TWG.
Honey
There is some symbolism underlying in this favour: honey lasts forever (literally, it does), ages well and can act as a binding agent – just like how you would like your marriage to be. It is not just a sweet treat for your guest but it brings forth a message about you and your spouse. Pack this golden syrup in an adorable bottle and voila!
Succulents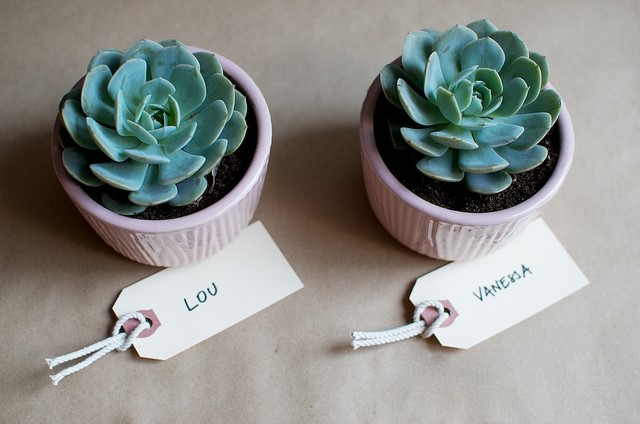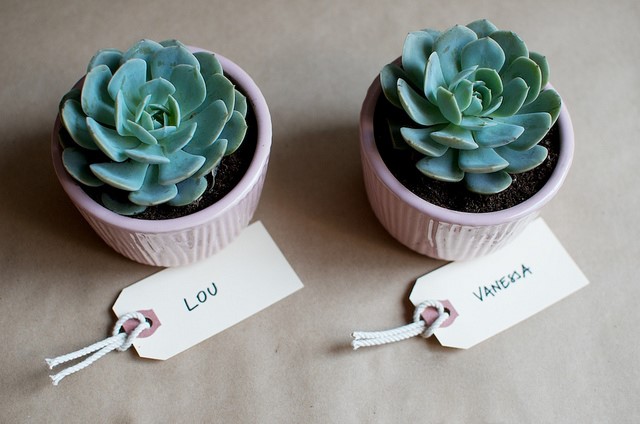 Photo credits: apairandasparediy.com
A little potted plant that is both hardy and Instagram-worthy, succulents make great wedding favours for exactly those reasons. They last very long if taken care of and they aren't prickly like a cactus which makes it great for a table setting as well. On top of that, they are low-budget and low-maintenance. Effortless!
4. LEGO Minifigures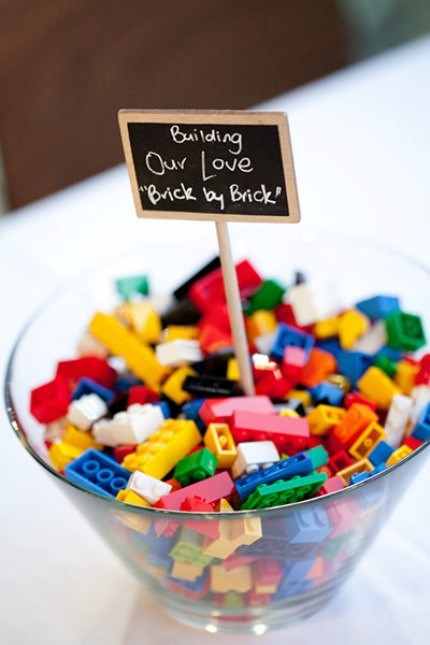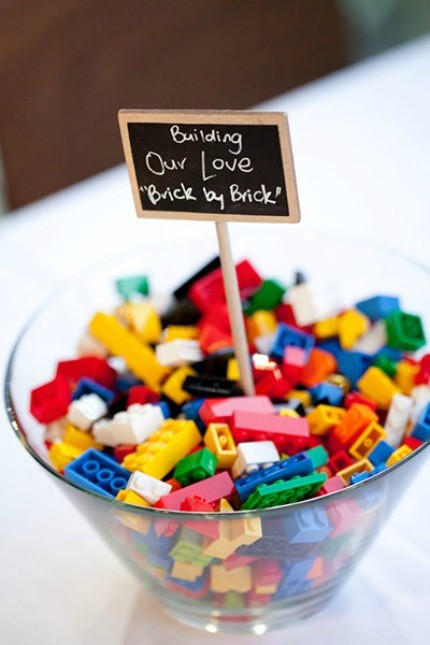 Photo credits: Gemma Clarke Photography                                                                                                  
If you or your spouse happens to be LEGO fans, then this is for you. Your guests can have a ball creating miniature versions of them and you can be certain it is something they are definitely going to keep. It is a win-win situation for all!                                                                                                                                                                                  
Popcorn                                                                                    Photo credits: skiptomylou.org
Decked in little striped cups, popcorn can be great wedding favours for guests to munch on during your ceremony. From caramel to seaweed, you can practically get them in any flavour of your choice these days. Depending on where you get them, popcorn can sometimes be pricey but you can also DIY them if you have the time – a little homemade touch is always a plus!