Beautiful memories leave lovely impressions in heart. Yet, memories fade. Thankfully, wedding gifts are here to light up that memory ball of your guests!
MyBulkPrint.com is a one-stop DIY gift direct importer and manufacturer of heat transfer products. Living in this hectic life, people hardly spend time with their friends and family; the only time they get to unite is during major celebrations such as weddings. And cliché gifts like wedding pastries and teddy bears are often anticipated and impersonal. This is where personalized wedding gifts come into light.
Customised mugs are brilliant for wedding gifts. What makes them the most attractive is of course, the personal messages on it! Tattooed with a line of deepest quote along with your wedding picture, such mugs are thoughtful and close to the heart. They make any drink tastes even better with your love and warmth!
What's more, they are long lasting, practical and eco-friendly! Mugs are always useful compared to those delicate foods and decorative items. They also helps to promote the green environment spirit to recycle. How fun and meaningful it is to spread your joy with a positive drive!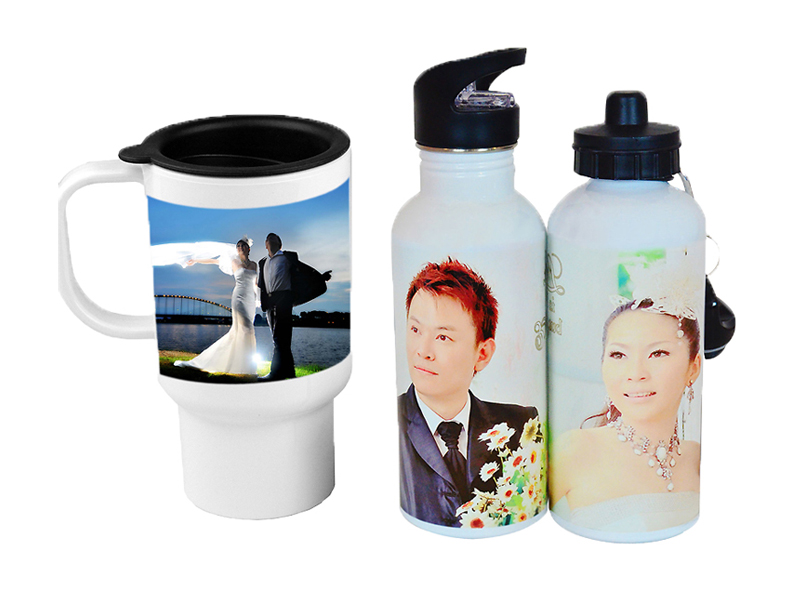 Comes in matte or glossy finishing, these customised mugs can be imprinted with any images you desire on the surface. MyBulkPrint's distinctive heat transfer dye-sublimation conveys at least 90% of colours to the mugs, making printings even shaper and eye-catching. Their unique sublimation coating is also UV resistant and long lasting, hence ensuring your mugs to stay on with high definition colours despite years later.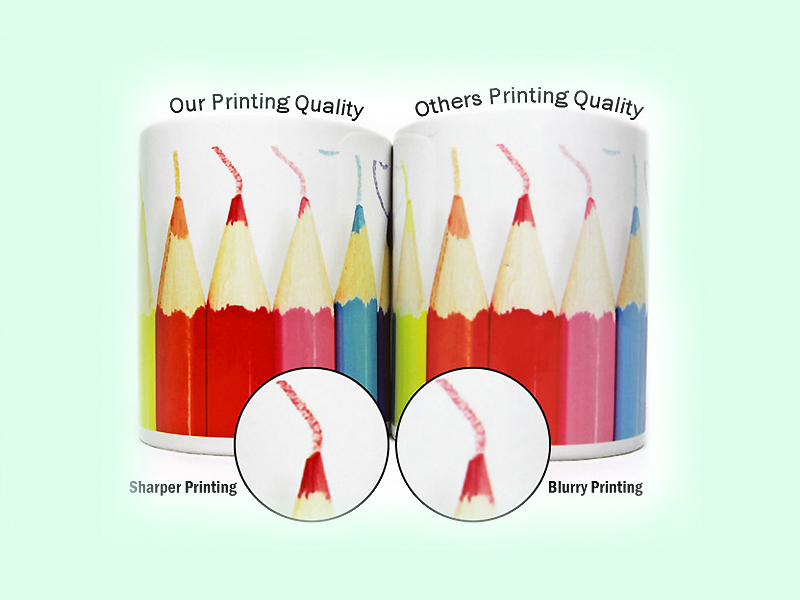 Don't be taken aback at the colourings on mugs as MyBulkPrint's products are tested against RoHS, absolutely safe for consumption. Designed in traditional standard 11 Oz size, these ceramic mugs are also microwave friendly for the convenience of people in this busy generation.
To further enhance your wedding gifts, MyBulkPrint's Magic Printing is the key! Coated by a special layer of black sublimation coating on the surface, these basic black mugs do wonders! When hot water is dispensed into the black mug, its dark coating gradually disappears, and your enchanting wedding pictorial beneath shall arise like magic!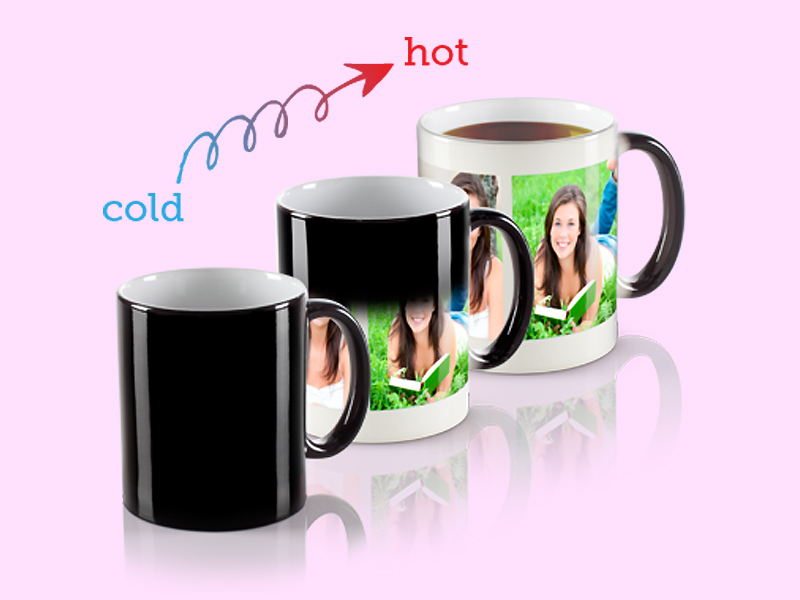 On a side note, MyBulkPrint cares for the packaging of your gifts too. Every mug is delicately wrapped and packaged in box, neat and safe. The next thing you realise, they are efficiently set for delivery! All you got to do is just provide them with your picture, that's all!
Panic not if you are rocking an intimate wedding party for MyBulkPrint serves both small and bulk quantity orders. Most vitally, MyBulkPrint promises you the topnotch valuable gifts at the most competitive price available.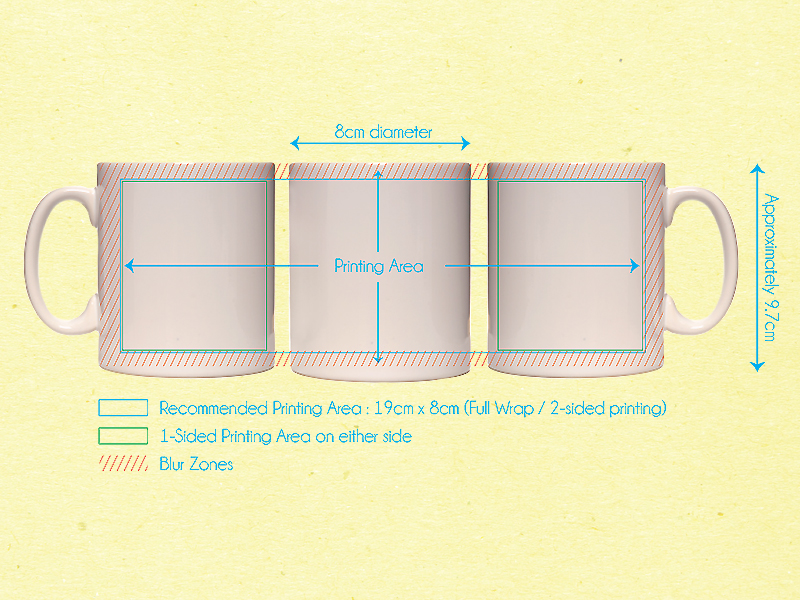 Of course, other alternatives include button badges, t-shirts, jigsaw puzzle, fridge magnets, keychains and so on. This is the time to unleash your creativity and be the trend starter!
Contact MyBulkPrint for more new wedding gift ideas.