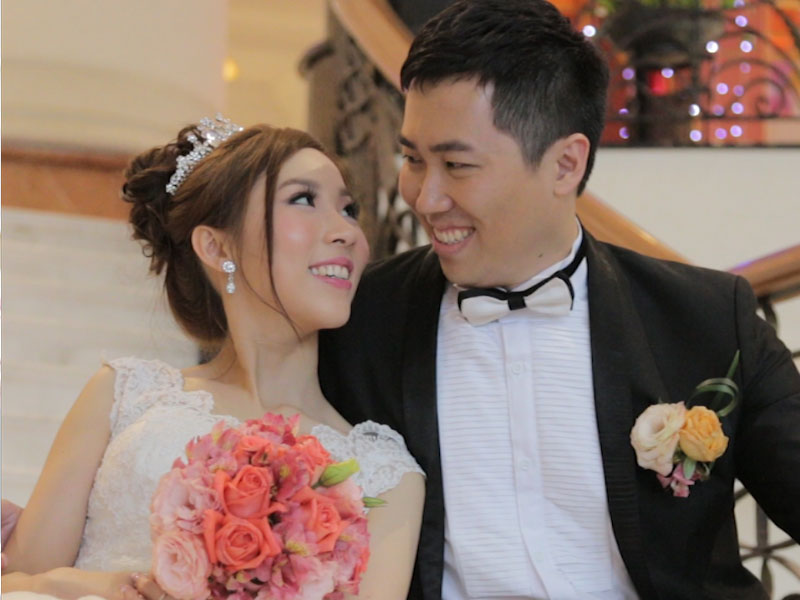 Starting off as a budding videographer during his university days, Stanley Hang, founder, main videographer and editor of White Visual Studio used to produce short films with his classmate before discovering his love for capturing the happy moments of a wedding. At 21, Stanley started to record and edit wedding videos as a freelance job but soon decided that this is what he wishes to pursue in a serious manner.
White Visual Studio emphasizes on capturing the most natural and candid moments of the bride and groom, their families, and friends. The crew at White Visual Studio usually take up the role of the invisible ones at the wedding to ensure that all that they capture is nothing that is pretentious and unnatural. Stanley and his team draws inspiration from multi award winning Australian photographers and cinematographers, Paper Cranes, who specializes in creative storytelling.
White Visual Studio encourages couples to hire at least 2 videographer for their wedding actual day in order to capture more details and moments of the special day. Speaking of which wedding was the most memorable one for Stanley, he mentioned that all of the weddings that he has worked with are special on their own. He added that it is during those Registry of Marriage and Christian Ceremony that truly touches him in the heart. Stanley also enjoys listening to the love stories of the couples which is why he also provides pre-wedding video services as well.
Stanley believes that the next service a couple should hire after booking a dinner location is the videographer and photographer. The roles of the photographer and videographer is crucial to help capture and record all these memorable moments that are priceless.
Take a look at some of White Visual Studio's works HERE.