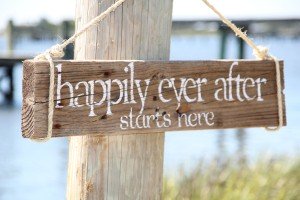 So, the wedding preparations are done, discussions about your girlfriends' bridesmaids dresses are over, cake tasting is checked and your wedding ceremony went superbly well. What's next after the whole wedding is over? Now, every couple might have gone through the whirlwind of preparing for their wedding but, what about home? I'm not just talking about the home in general, I'm talking about the most important aspect of the house – THE BEDROOM.
As newly weds, it's all fun, exciting and even more romantic that you would be living alone together and this would be a whole new experience for you and your spouse. If you're thinking of some ideas to spice up how your bedroom looks, take a look at these few ideas and bedroom interior designs to get you and your partner get 'jiggy' towards the bedroom!
Fans of the colour red, take a look at this! The curtains around the bed are white with a red floral design on it that's not too overpowering to the eye, but on the inside of the curtains, they're red! Now, the colour red usually symbolizes passion and excitement; this is a very good colour for newly-weds, if you get what I mean.
If you and your partner are a more subtle pair, then this vintage interior might tickle your fancy. With rustic wooden furniture and a neutral earthy colour tone with a gorgeous mini chandelier, this bedroom will take you straight to Neverland!
This décor is simple to do. DIY is also possible! Go to your nearby local fabric store and get a few metres (depending on the size of your bed) of soft lace or transparent material to achieve this look. Put some white fairy lights on the top over your bed frame or overhang curtain and your bedroom will instantly look dreamy!
All you need to do to achieve this look for your bedroom is to try to match all the colours in the same tone. This bedroom's tone of colours are very neutral and earthy; shades of greys, browns, whites and some pop of brighter colours here and there will make your sleeping haven a minimalistic dream.
This look is achievable with the help of a little arch in your home. Don't worry, even if you don't have an arch, you can substitute it with a big and long curtain at the end of your bed. Get a lot of covers, duvets and blankets and see how it looks. Experiment with a lot of bright and different contrasting colours!
A bedroom is empty without some accessories. Try incorporating your bedroom's new look with a few of this cute couple accessories;
Wedding.com.my wishes all newly-weds and couples happiness & longevity (scientifically, just as the above suggests too)!