Fans of the eccentric Lady Gaga, take a look at this! Over the weekend, our Mother Monster has transformed into a bridesmaid for her best friend's wedding. The wedding took place in New Orleans on Friday, March 20th. Gaga has taken a very soft and elegant approach to her usual sense of style this time and boy, does she rock it!
The theme of the wedding is most probably pastel lilac/lavender, purple, black and white as Gaga and her friends have been dressing up in almost the same colours.
The singer, song writer and actress is spotted with light and minimal make up that made her look absolutely refreshed with her floor-length lilac dress. Take a look at the pictures below;
Spotted and looking gorgeous with her engagement ring from fiancé, Taylor Kinney, a classy black clutch and light violet pointed heels for her best friend's wedding reception
Lady Gaga at the back of her best friend making her grand entrance during the wedding. Looks like she's looking out for the veil at the back
Looking divine and elegant in a soft grey blouse and perfectly done blonde locks for brunch with the bride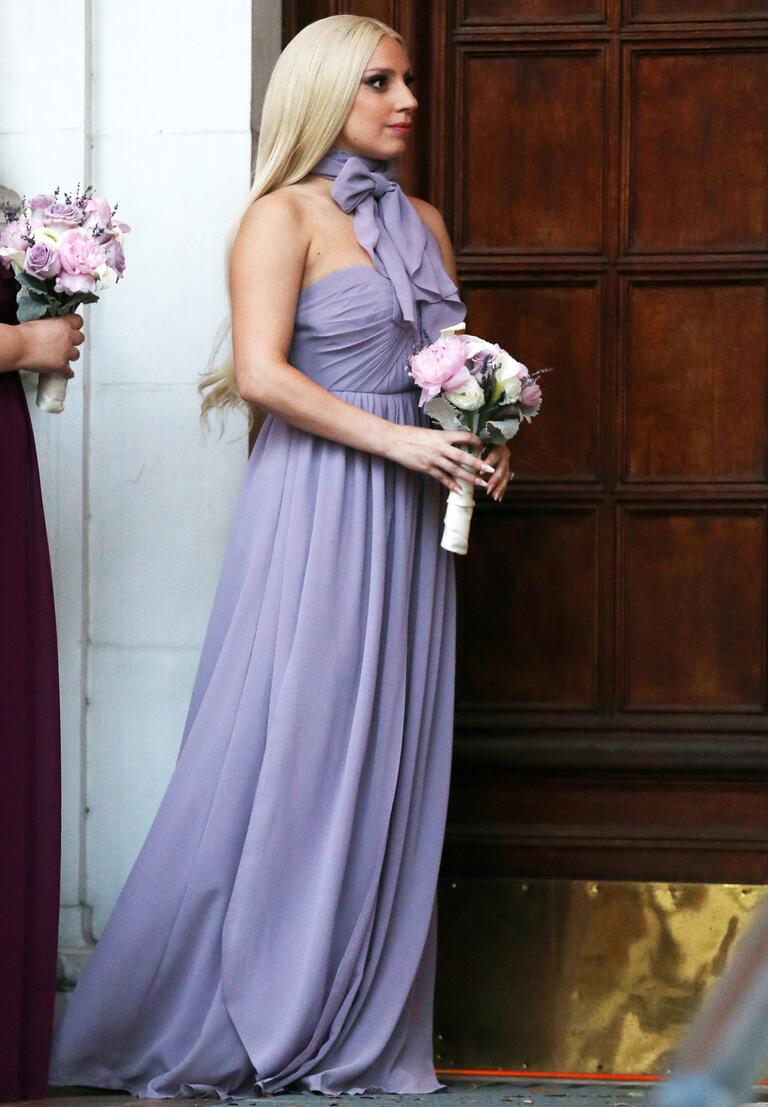 Ta-dah! This is how beautiful Lady Gaga in her bridesmaid's dress. Would you opt to dress up your girl friends like this?

Log onto Wedding.com.my for more styles and inspiration for dresses and gowns!