ARIA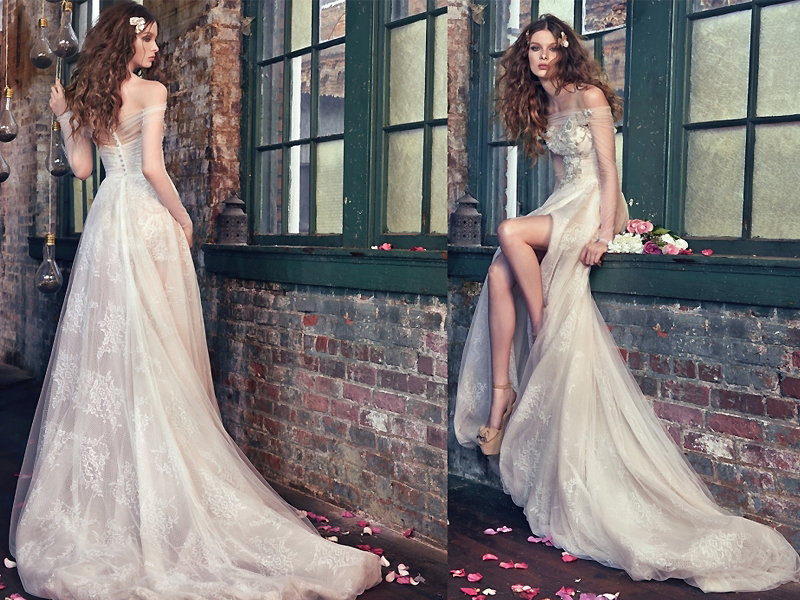 Lace and textures, off-shoulder sleeves, and a very high slit revealing layers of tulle under the skirt.
BELLE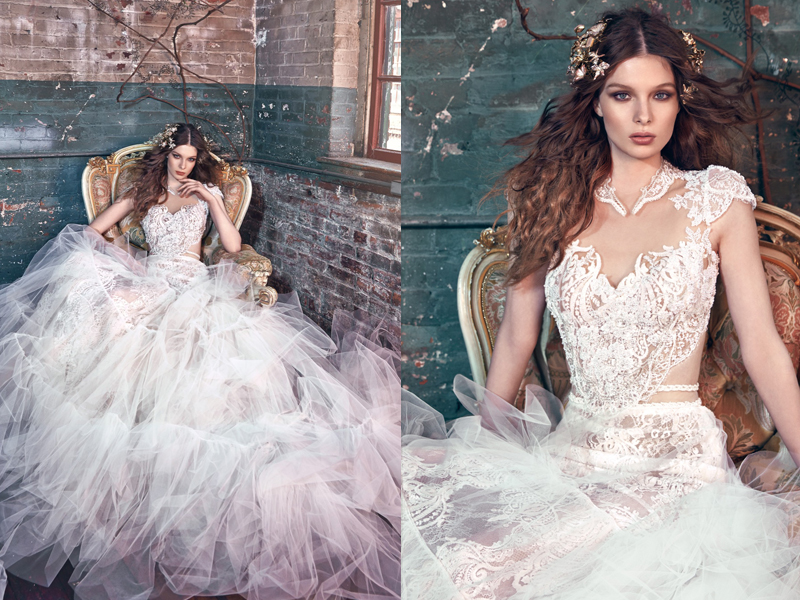 Of abundant silk tulle ruffles, sweetheart bodice, and a bare back detailed in Swarovski pearls with scalloped lace. Belle has a sheer skirt which reveals the fabric underneath.
BLOSSOM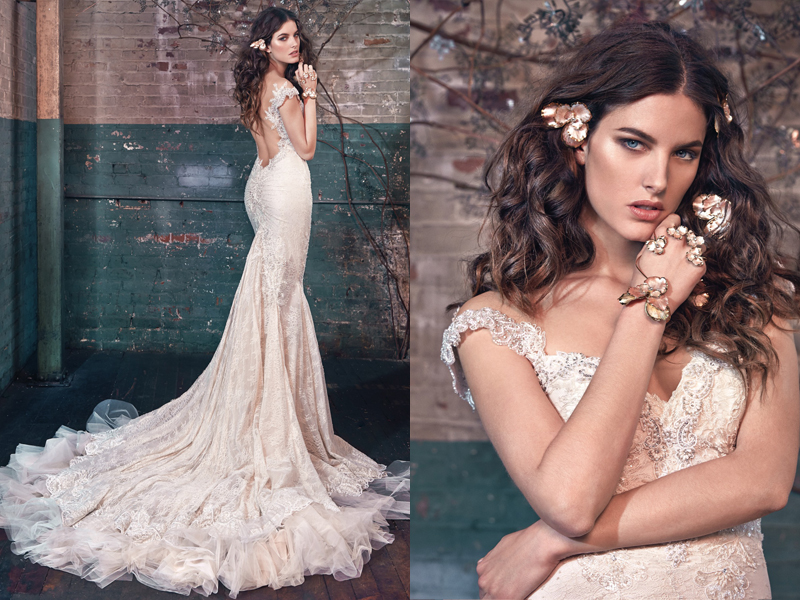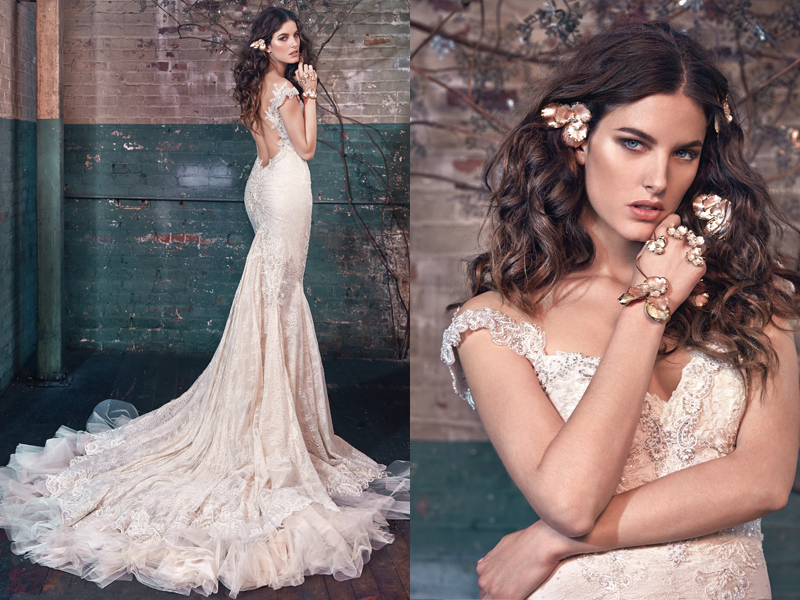 Dusty rose embroidered, off-shoulder with sheer low back. A vintage lace mermaid dress for every feminine brides.
CINDERELLA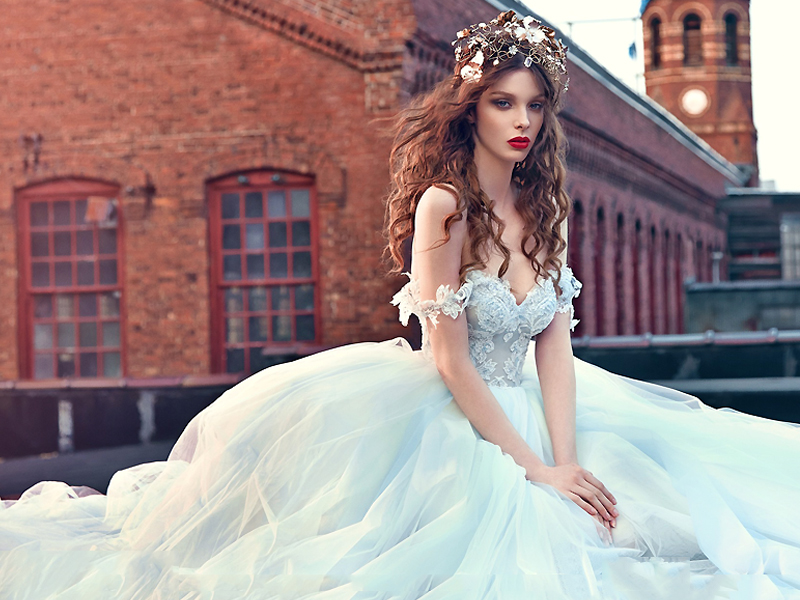 The perfect princess wedding gown in ice blue. Intricately detailed with beautiful ivory appliques and blue twinkles, the sheer corset flares voluminously in cathedral skirt with lace trimmings on the edge.
CRYSTAL
Another mermaid gown, but Crystal is a posh and valiant one. Allusive front slit complemented with hyperbolic French Chantilly top skirt. The all-embroidered Crystal is truly sensational.
DONNA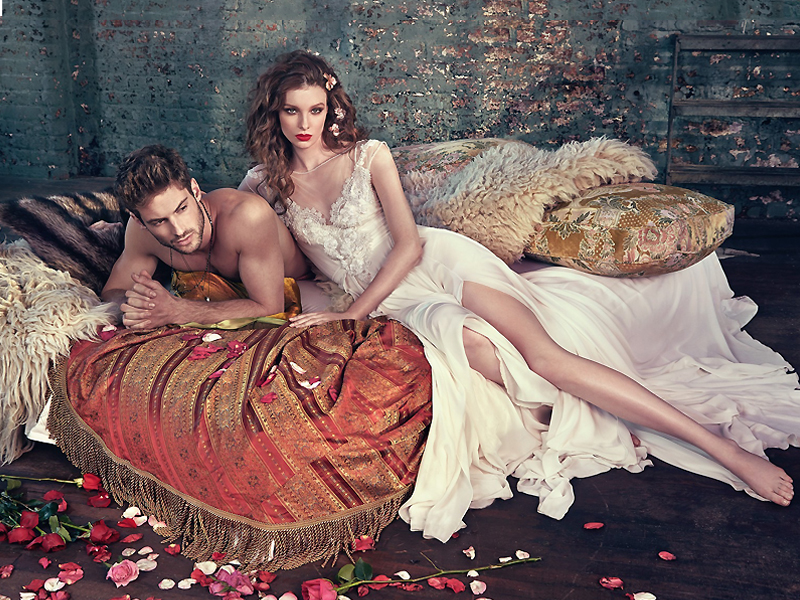 Light ivory sweep train with a honey-tight revealing slit across the flowy chiffon. A simply gorgeous poise of softness and sultriness.
ELSA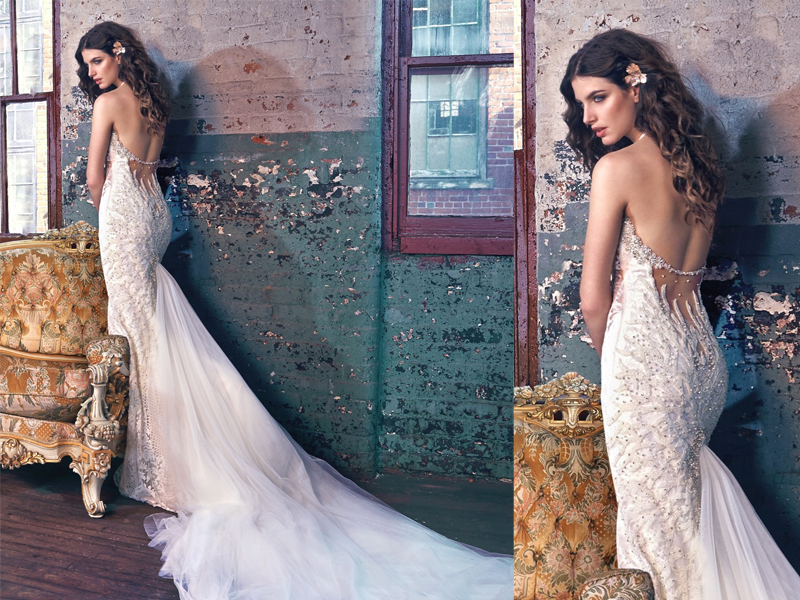 Made of French Chantilly mermaid lace with a halter neck. The dress finishes with a striking half sheer cathedral train of pearl and crystal wings.
FELICITY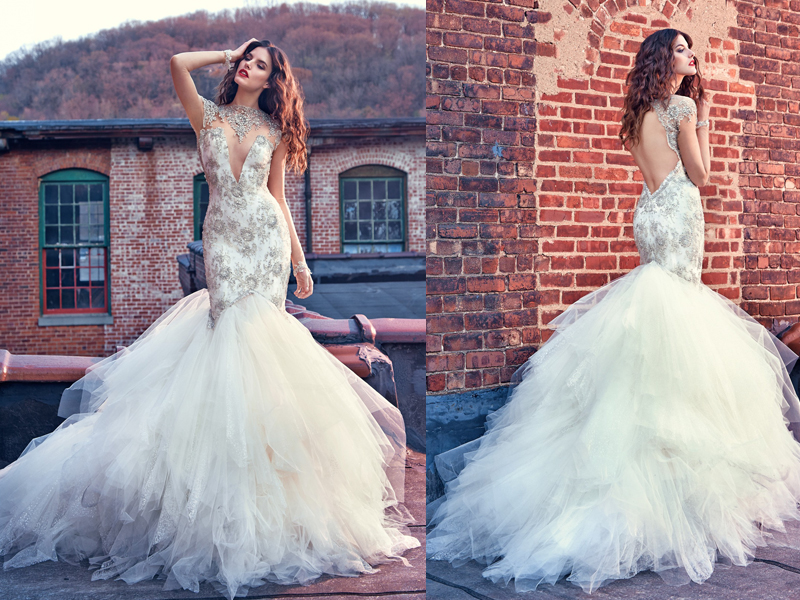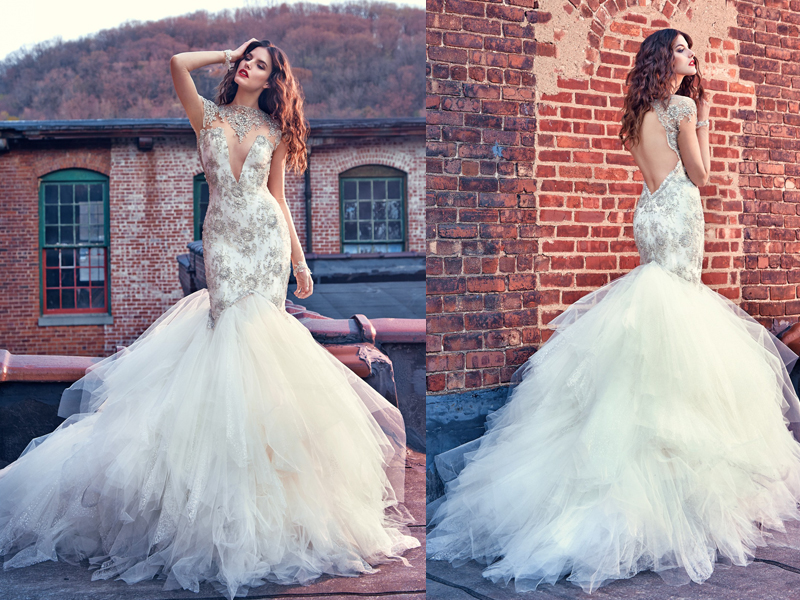 This is a dramatic trumpet dress entirely hand-sewn and hand-embroidered. Felicity wedding gown has full-embroidered high collar, deep V plunging, long sheer sleeves with embroidery on the wrists, and a voluminous skirting of sparkling tulle petals reaching from lower thighs to the ground.
GEMMA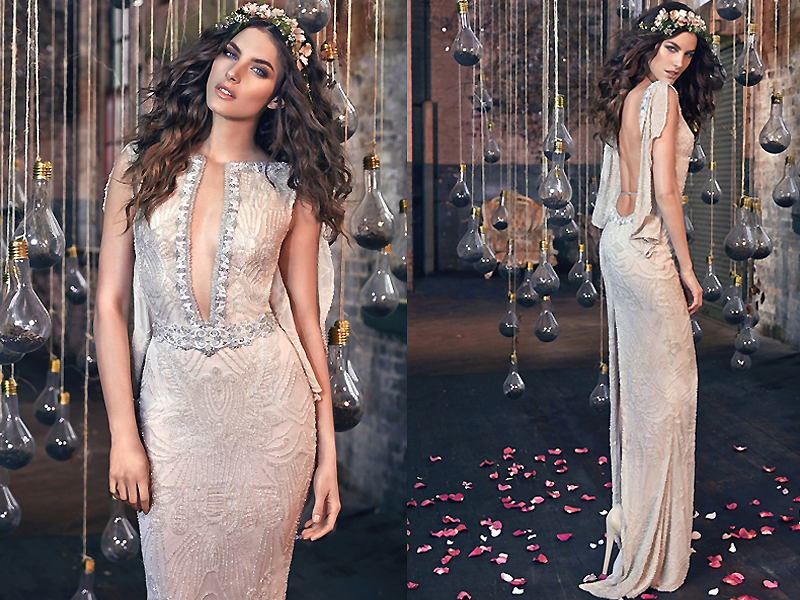 Open back sheath dress with a wing cape fully embroidered with tiny glass beads over nude chiffon. Adorned with handmade ornaments on the neckline, waistline and back for goddess grace.
JADE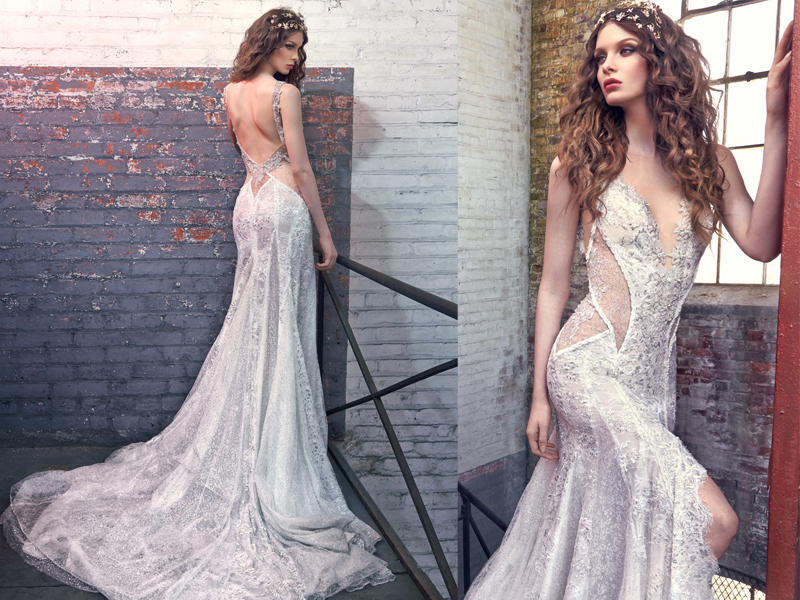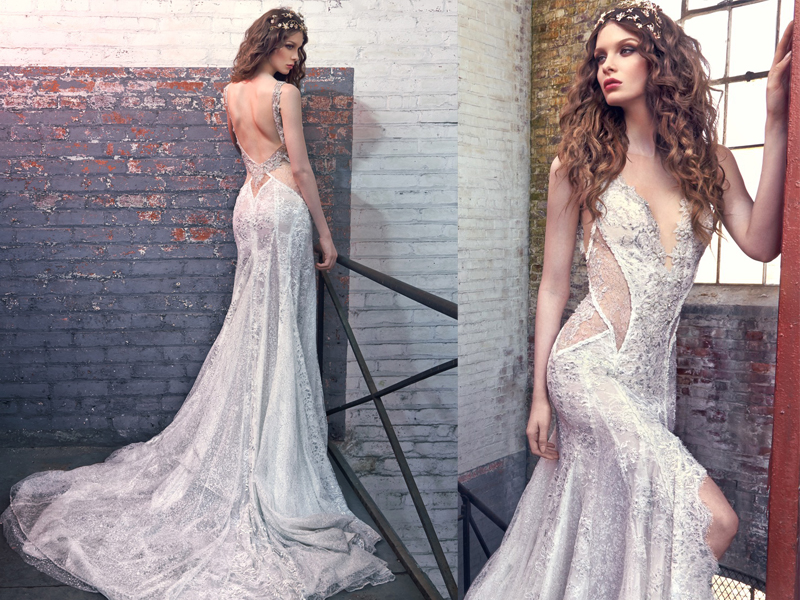 With cut-outs on the back accentuating the feminine curves, Jade shows off the legs with a beautiful slit on the front.
JEWEL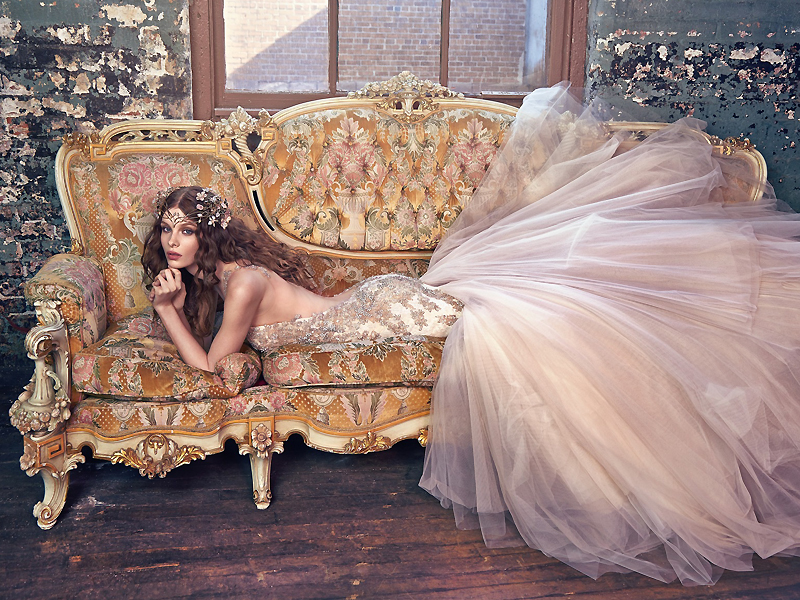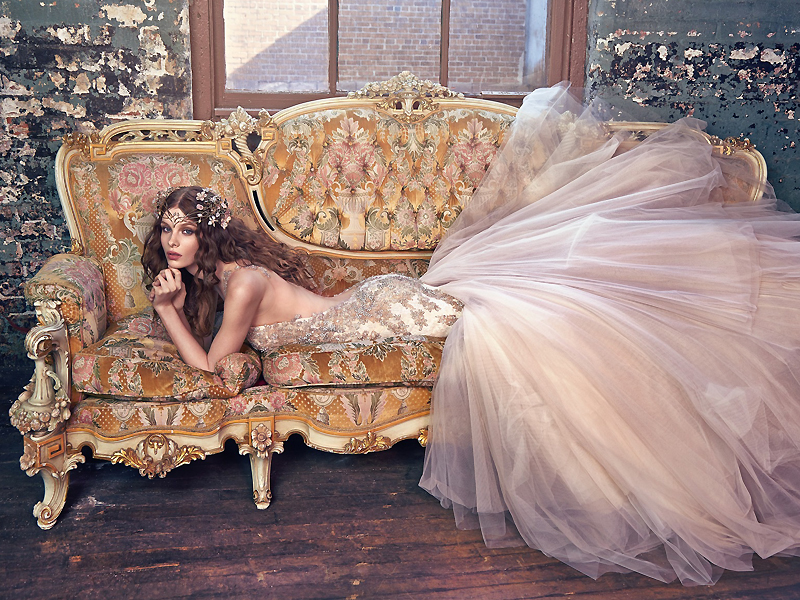 Homage to Louis Comfort Tiffany, Jewel has a powdery blush tone with hand embroidery over its sparkly ivory French lace, which gives a stained glass effect, while the lavender tainted tulle train adds a romantic touch to the gown.
SAVANNAH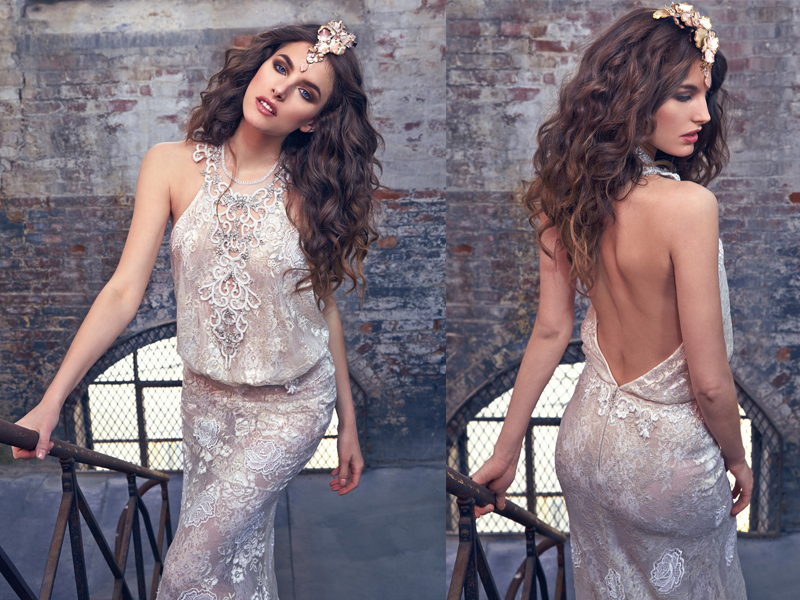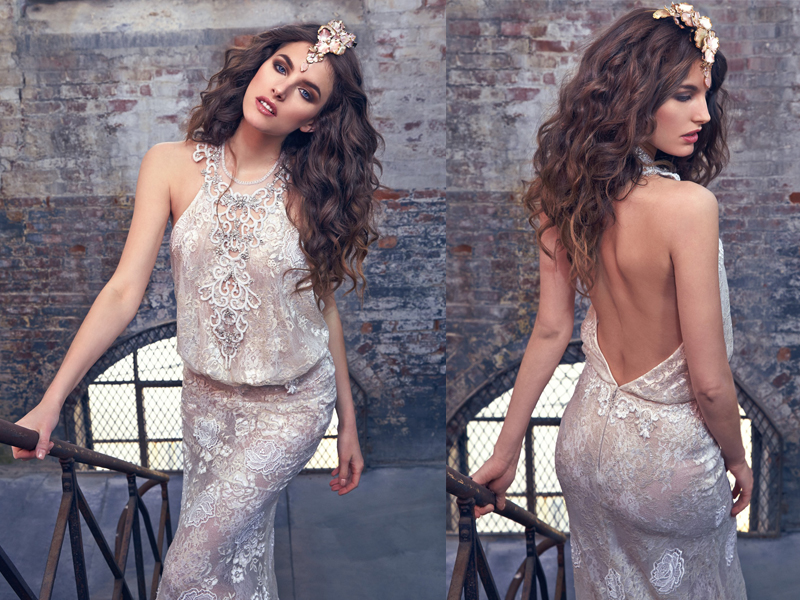 Romantic embroidery halter neck design, at the same time instilled with sultry aura through the low open back and French guipure half sheer skirt.
SNOW WHITE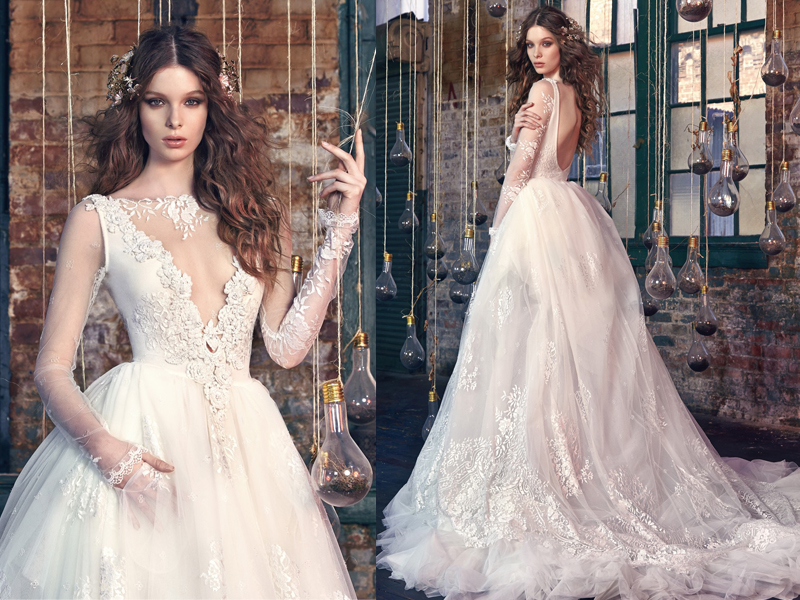 Snow White has a Victorian era feel to it. Artfully decorated with hand-beaded floral pieces gracing the plunging bodice, this colossal skirt is made from lace, enriched with silk tulle ruffles at the bottom.
TIGER LILY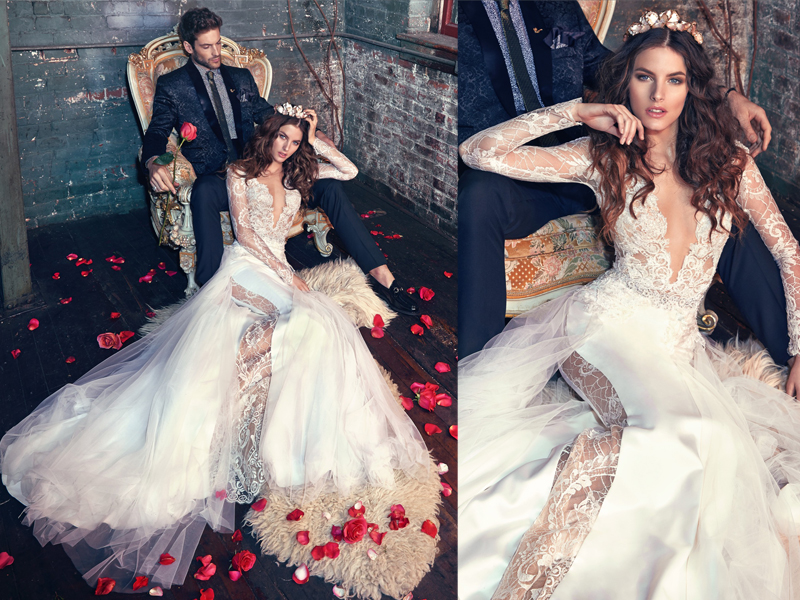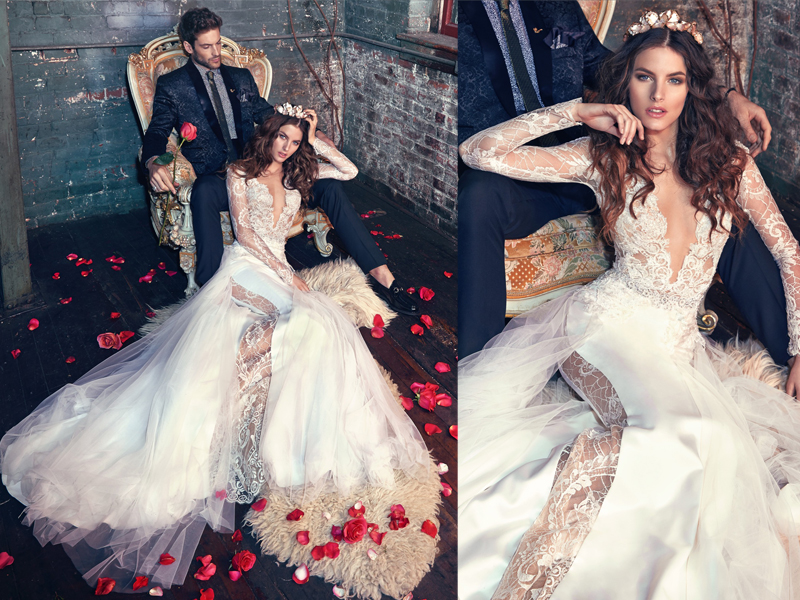 One of a kind mermaid dress with the perfect amount of sexiness. Tiger Lily's skirt has beautiful openings and flowing tulle trains which topped with sheer lace linings.
WENDY
Perfect for bold brides, Wendy's back is absolutely sheer from crystalized net. This slinky tailored silk crepe wedding gown also comes with it a cape for extra elegance to the entire look.