With 45 years of experience, TK Bakery or affectionately known as Tong Kee Brothers Confectionery previously, is well known for their egg tarts that are loved by both the older and younger generations aside from their classic pastries such as puffs, buns, and pies. These days, TK Bakery not only continue to produce and sell the best egg tarts in town but also strive to reach out to a wider market and attract younger customers by selling various types of bread, pastries and cakes that are delicious and affordable.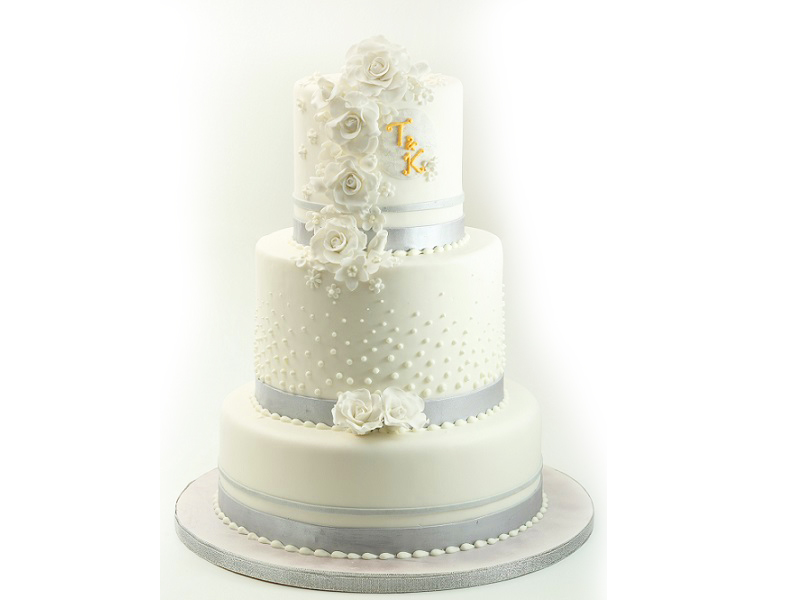 TK Bakery has always believe in putting their heart into the baking and production of their pastries so that their customers will always be satisfied and continue supporting them. TK Bakery stresses on having utmost sincerity for full satisfaction of their loyal customers which motivates them to do better and keep improving.
With approximately 10,000 egg tarts sold daily in all eight branches, TK Bakery also caters for wedding dinners and parties. Whether it is for the guests to snack on or wedding cakes,
TK Bakery are the experts when it comes to confectioneries.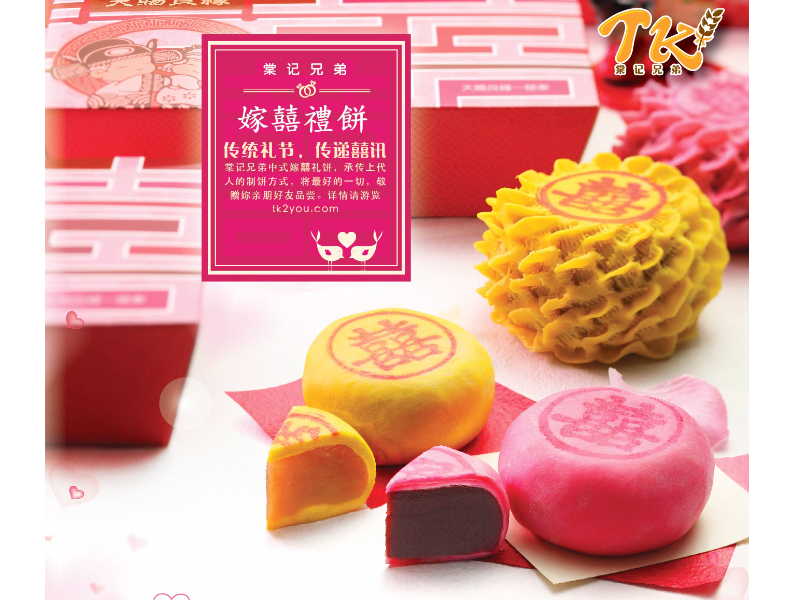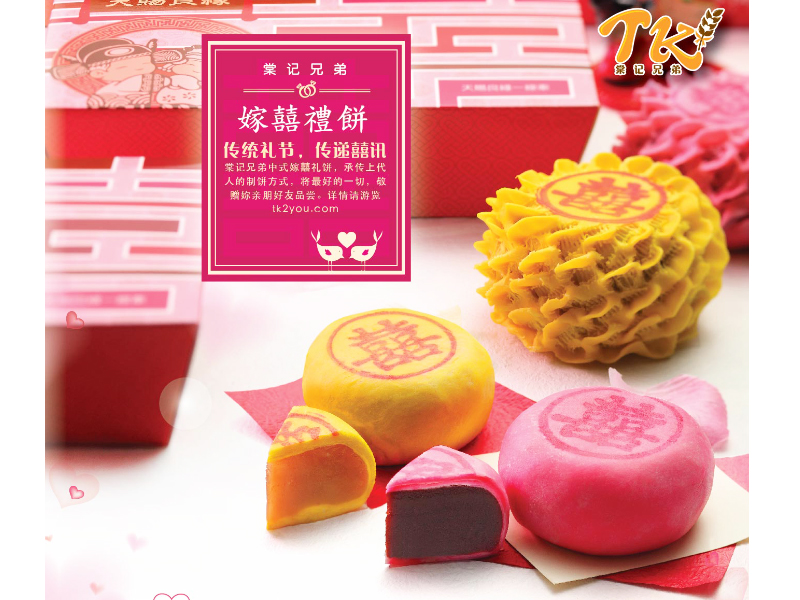 Another delicious pastry that TK Bakery is known for is the traditional Chinese wedding biscuits that are prepared based on a secret recipe passed down from the founder of this empire. This traditional Chinese wedding biscuits come in a pair; one lotus paste and one red bean paste. According to the rules of traditional Chinese wedding, the bride's family gives away these wedding biscuits to their close relatives and friends as a way to spread the news of the wedding to them.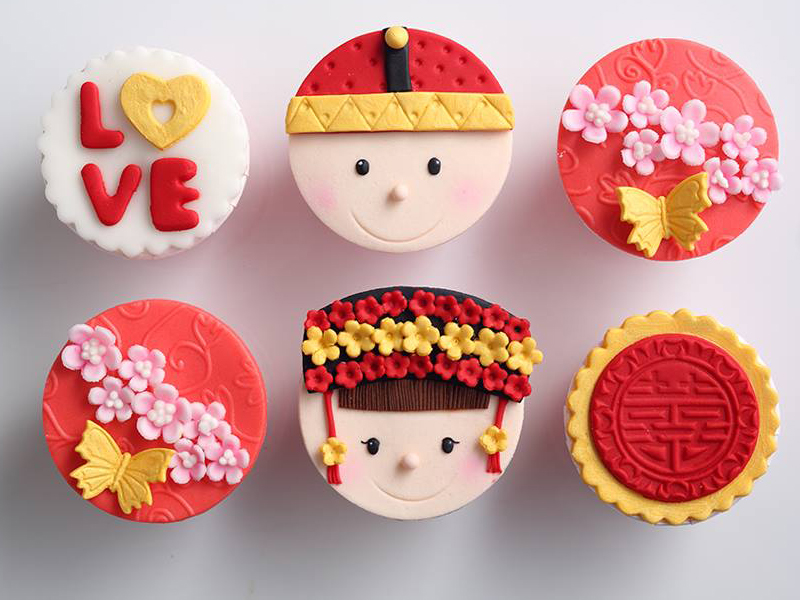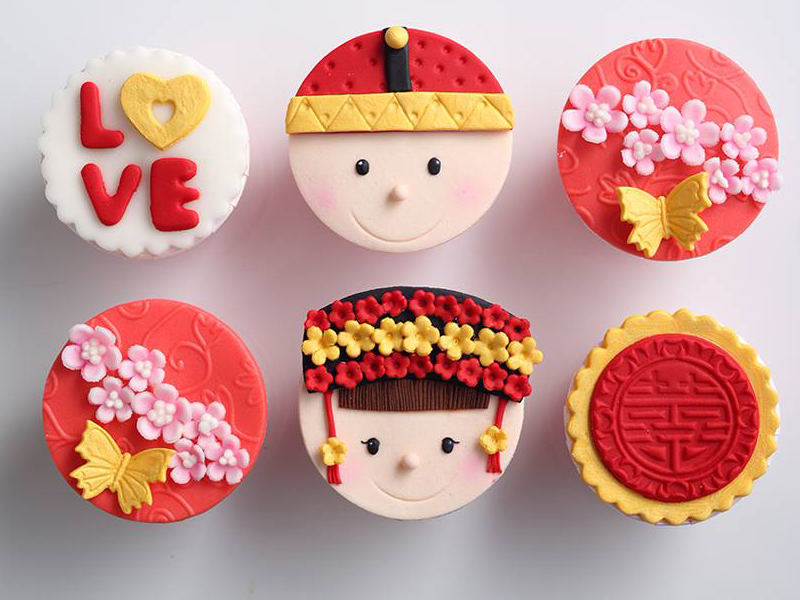 Aside from the traditional Chinese wedding biscuits, TK Bakery also sells cupcakes which comes in 6 cups per box. The cupcakes are butter cake based and consist of a beautifully crafted fondant topping that will bring smiles to friends and relatives who receive them.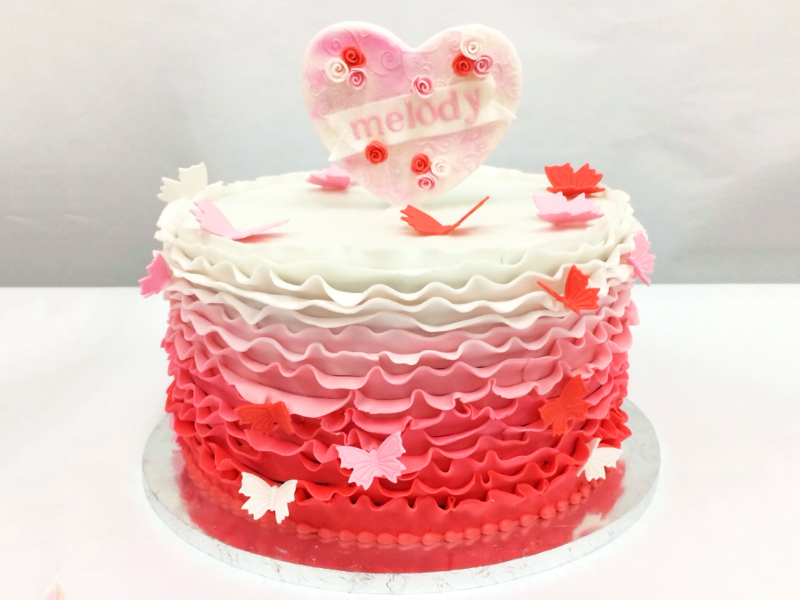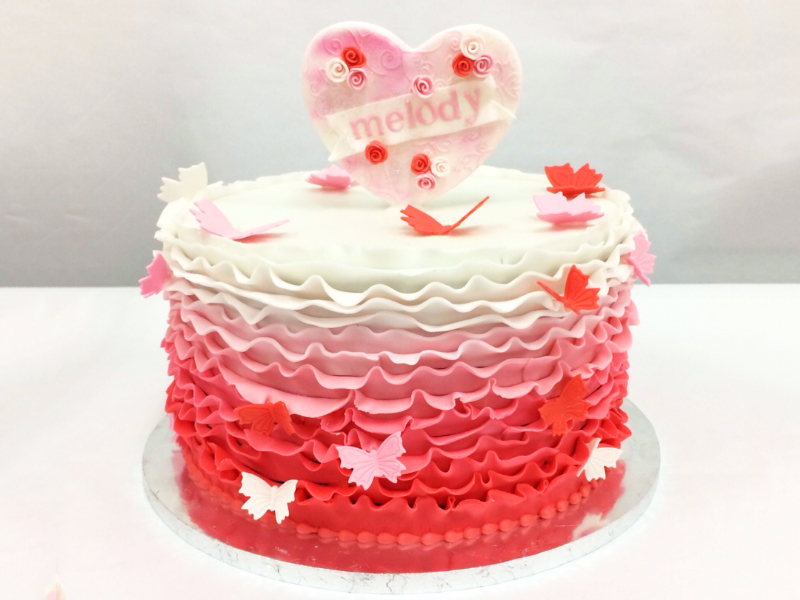 TK Bakery also provides customization for wedding cakes where couples can choose a fondant of cream finishing. The bride and groom will be delighted to know that the TK Bakery's wedding cake will not only make the guests happy with the delicious taste but also the aesthetic value of the cake's presentation will bring joy and colour to the wedding dinner.
Visit TK Bakery at our site for more ideas and to make your enquiry for these yummy confectioneries!