By Julian Kung

Imagine, when you are at a wedding in the summer, all soaked in sweat under with your tight figure-flaunting dresses and thick long sleeve tuxes, dehydrated from the heat of the flaming sun, what would be the first thing in your mind?
A refreshing citrus cocktail drink is always the right answer! Not only it quenches thirst, the flavourful citrus also fascinates the taste buds and boosts energy to keep your wedding on hype despite the temperature.
1.  Summer Sangria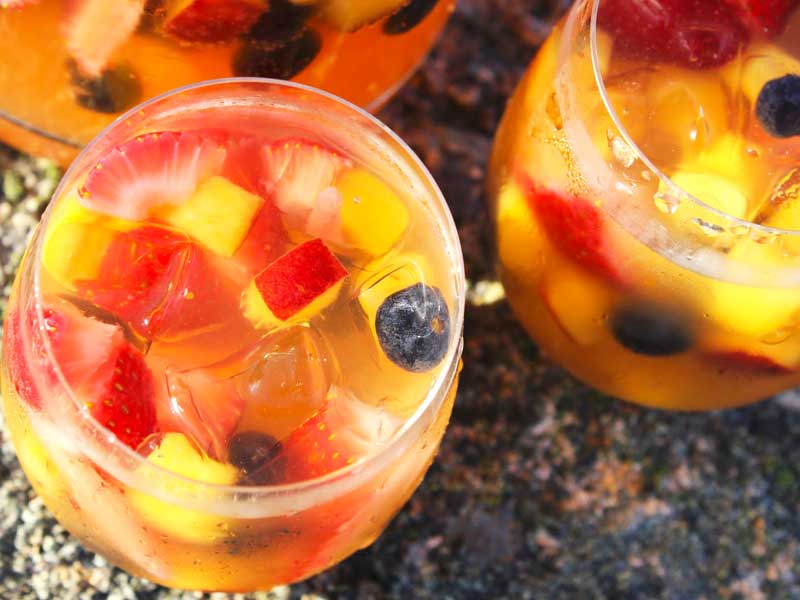 The colourful combination of citrus fruits and wine appeals to just anyone, and this fruity cocktail is a healthy choice for everyone to indulge in.
You will need:
9 nectarines
1 pint strawberry
2 oranges
4 bottles Sauvignon Blanc
1 cup Cointreau
1 bottle sparkling water
1 bottle blood orange soda
Cut the fruits into bite-sized pieces.
Immerse them in wine and Cointreau.
Chill it overnight in the refrigerator.
Add sparkling water and soda right before serving.
And there goes your yummylicious homemade Summer Sangria.
2. French 75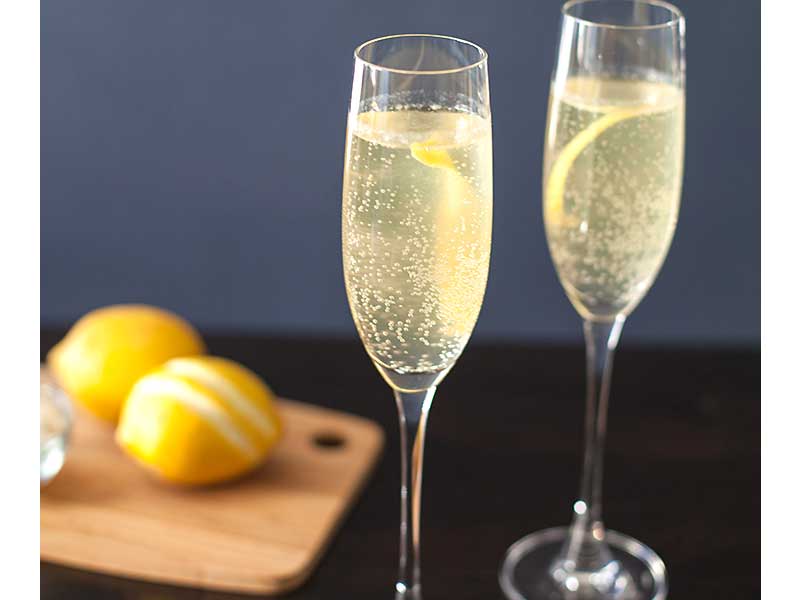 With a touch of sugar and lemon served in classy tall flute, this boozy drink is made perfect for champagne and gin lovers.
You will need:
2 cups of gin
1 cup of honey
1 cup of water
2 cups of fresh lemon juice
2 bottles of champagne
Heat honey and water over the stove to prepare a simple honey syrup. Here, sugar can be an alternative for honey.
Mix the honey syrup, fresh lemon juice and gin in the ratio of 1:1:1.
Chill the mixture with ice.
Pour the mixture into champagne flutes.
Top the mixture with chilled champagne.
Tadaa, French 75 is ready to serve! You can even decorate it with lemon peels to create that refreshing lemonade cocktail look!
3. Spiked Melon Balls Lemonade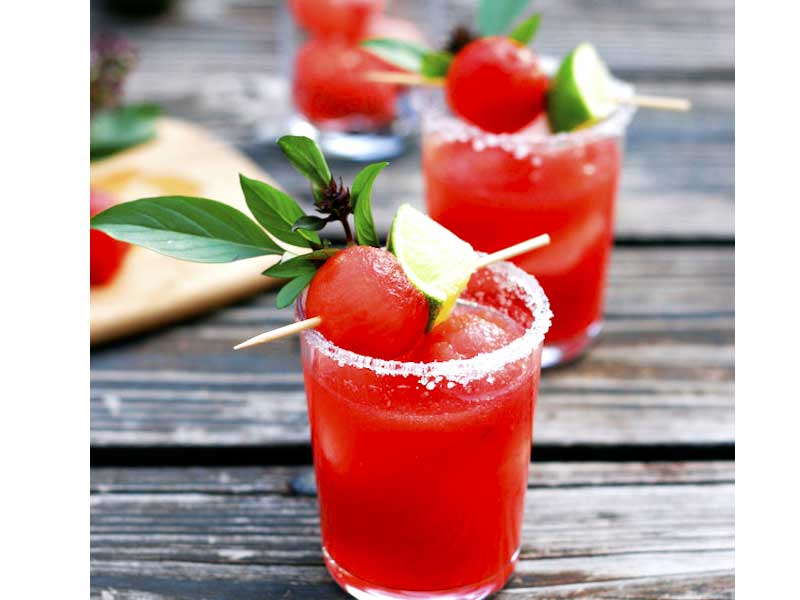 Never thought that watermelons can be used in cocktails? Get out of the box! A unique melon themed cocktail will certainly put your guests in maze.
You will need:
1 large Watermelon
1 bottle of lemonade
1 litre of Tequila
Fresh mint
Cut three quarter of watermelon into chunks.
Skew the remaining watermelon with a skewer and refrigerate it.
Blend the watermelon chunks with lemonade in batches .
Mix in tequila into the freshly pureed juice.
Chill it in the refrigerator.
Serve over ice, with skewed watermelon balls and fresh mint leaves as toppings.
The watermelon juice will separate after some time, so make sure to stir it constantly.
What to do with the remaining watermelon balls?
Simply froze them in the freezer and you get mini cute fruit popsicles!
4. Blood Orange Margarita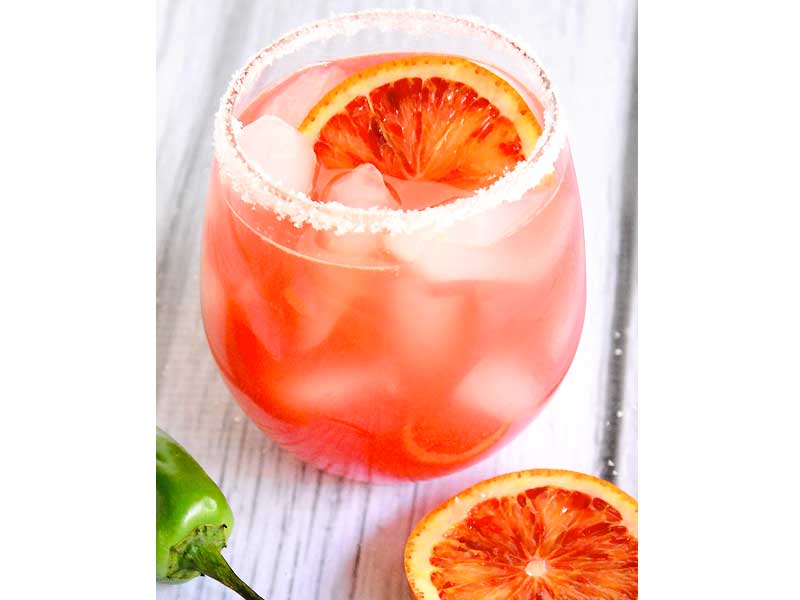 Just as the name implies, the vibrant blood orange colour is great for adding a hint of passionate to the romantic garden weddings.
You will need:
4 oz Tequila
2 oz Triple Sec
6 oz fresh orange juice
Juice of two limes
Pinch Sugar
Salt
Lime wedges
Run the lime wedges over the rims of glasses.
Coat salt evenly on the rims of glasses by dipping them into salt.
Mix all ingredients with a shaker.
Fill up the glasses with ice.
Pour the mixture into the glasses.
Beautify with lime wedges and enjoy!
5. Strawberry Champagne Cocktail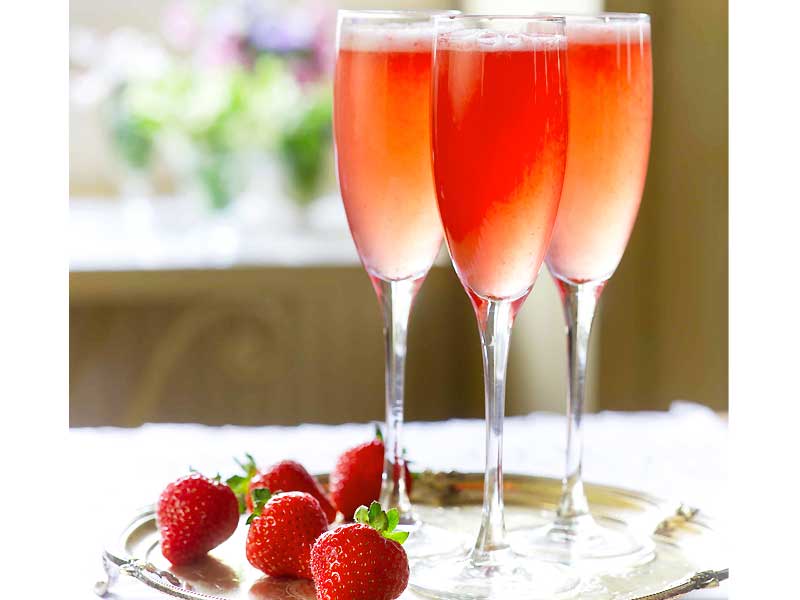 This strawberry valentine cocktail is simple, sweet, yet addictive and fun with the fizzy sparks in your mouth.
All you need are:
3 large handfuls strawberries
Drops of angostura bitters
6 teaspoons brandy
7 cl bottle of well chilled dry sparkling white wine or champagne
Divide and place the strawberries at the bottom of flutes.
Pour angostura bitters and brandy into champagne flutes.
Leave to stand and for the flavours to mingle for 1 hour in the refrigerator.
Top up with chilled sparkling champagne when served.
6. Blackberry & Lemon Gin Tonics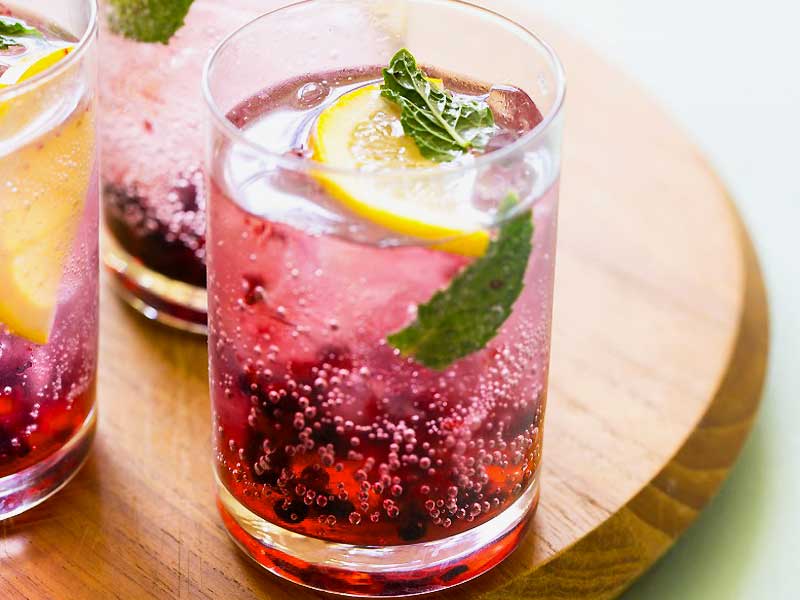 You will need:
12 blackberries
20 fresh mint leaves
2 lemons (preferably Meyer lemons)
1/4 cup simple syrup
12 ounces good quality gin
Tonic water
Divide the number of blackberries and mint leaves accordingly for the glasses.
Place berries, mint, juice of ½ lemon, and 1 tablespoon of syrup into each glasses.
Mix up the ingredients in the glasses.
Add ice into the filled glasses.
Pour 3 ounces of gin into the glasses.
Top off each drink with tonic water.
Stir well and serve.
7. The Whiskey Sour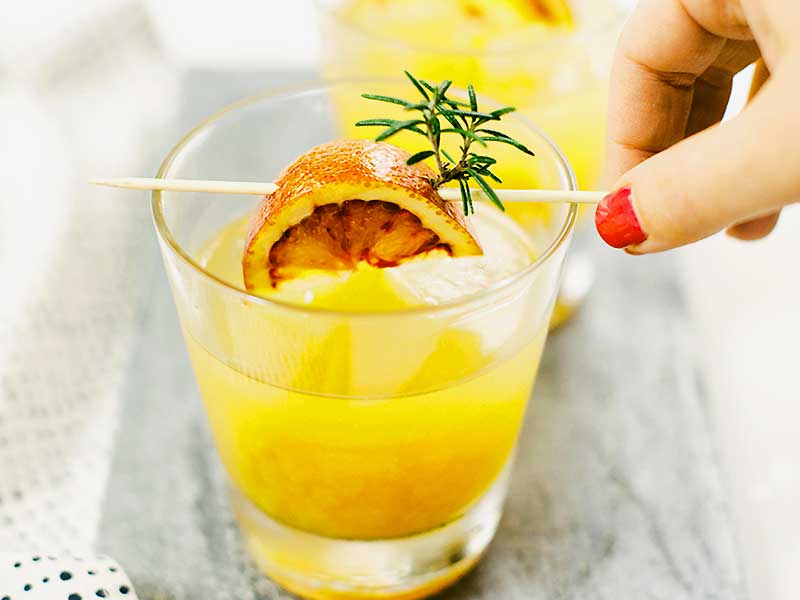 Unlike the classic version, this recipe will definitely blow your guests away with its natural fresh goodness.
Without any drops of conventional sour mix, this cocktail is basically a citrus juice. All you need is any citrus juice of your preference. Best of the best, it is non-alcoholic, which makes it suitable for all, particularly the children!
Below is a recommendation for beginners to try with:
50 oz lemon juice
25 oz orange juice
25 oz lime juice
Simply mix the lemon, orange and lime juice in a ratio of 2:1:1.
Serve with ice.
Tired of reddish, orangey coloured cocktails? Fret not, we have more options below!
8. Aquamarine Martini
First impression is very important, same applies to cocktails. This beautiful blue cocktail presents a cooling sensation at the first sight. Using pineapple as an active ingredient, it also gives out a hinge of tropical sensation, hence more than proper for the passionate summer.
You need:
½ oz. pineapple juice
¾ oz. sweet & sour mix
½ oz. Blue Curacao
2 oz. Blue Ice American Vodka
Fill the shaker with plenty of ice.
Pour all ingredients into the shaker.
Shake well and strain into a cocktail glass.
Beautify the glass with a cherry and a slice of pineapple, with leaves if possible.
9. Pink Passion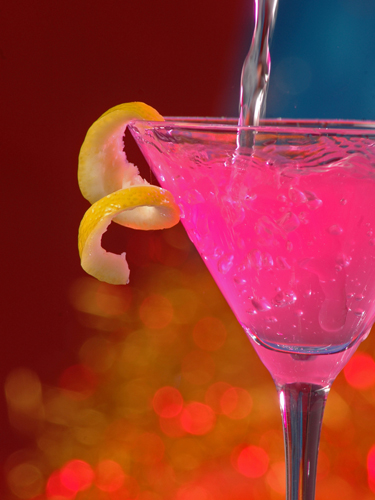 Summer means wild and sexy! This funky neon cocktail is eye catchy and effortlessly adds excitement to your wedding party!
All you need:
2 Oz peach schnapps
2 Oz Tequila Rose
2 splash of cranberry juice
1 splash of lemon-lime soda
Pour all ingredients into a shaker and shake well.
Serve in cocktail glass.
Remember to simply garnish the glass with a lemon twist to give it more happiness!
10. Lavender Pear Martini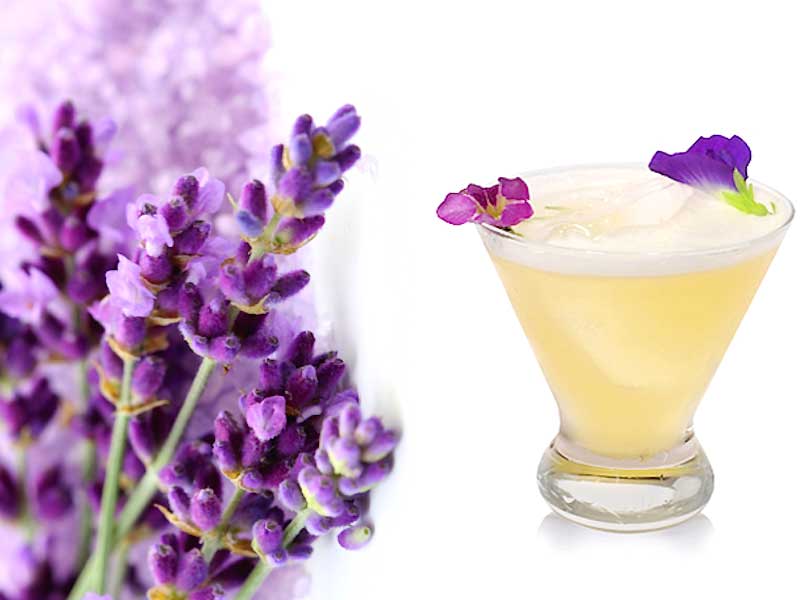 Baby colours, gentle but attractive. Just like the love of the newlyweds!
Prepare:
1 Lavender Citrus infuser
1½ Oz vodka
3 Oz pear nectar
1 fresh pear
Place the lavender citrus infuser in glass.
Pour vodka over the infuser and steep it to your desired strength.
Shake the infused vodka, pear nectar and ice vigorously.
Strain the mixture into a martini glass.
Lastly, garnish with romantic lavender and hola, Lavender Pear Martini is ready to meet the guests!
Now that we have presented you ideas for your wedding party, which one is your favourite cocktail?