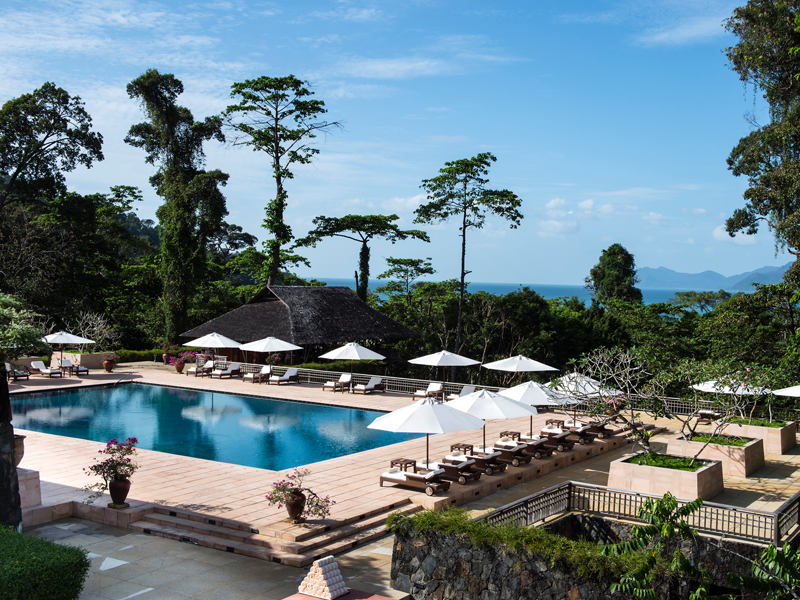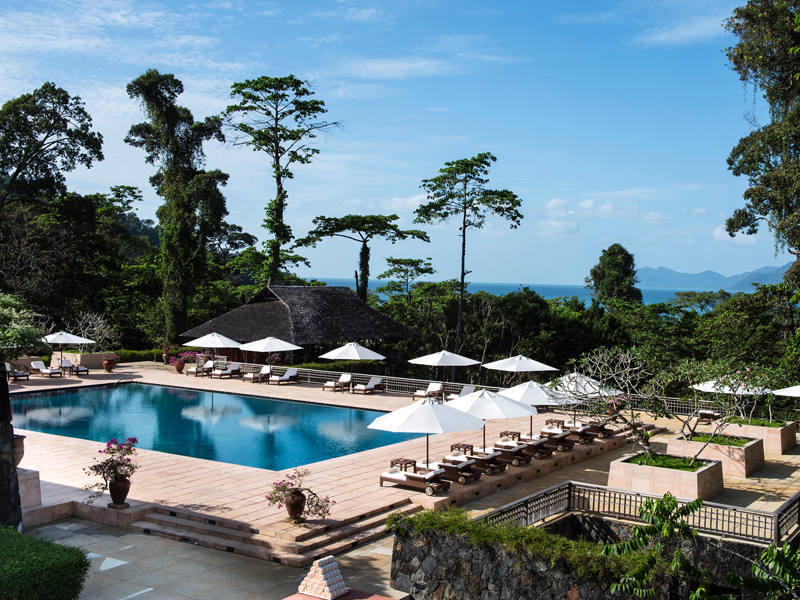 Malaysia is home to some of the most romantic getaways for couples who are seeking luxurious and comfortable holidays. Whether it is for a honeymoon or a simple vacation, we've listed down 10 of our most favourite getaways in this country for you to start planning that trip that the both of you have always wanted!
1. The Datai, Langkawi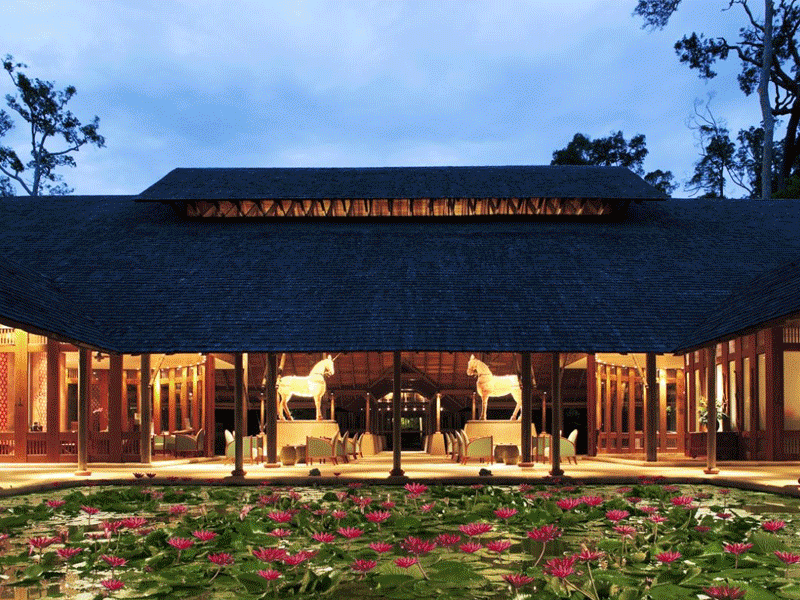 Situated at the north-western tip of the legendary Langkawi Island, The Datai is the perfect place to experience love and luxury under one roof. Nestled in a beautiful rainforest overlooking the stunning Andaman sea from your private verandah, how can you not love this place? There is also an exclusive cruise around some of the 99 islands surrounding Langkawi on a junk schooner, the Naga Pelangi (Rainbow Dragon).
From RM1.7k per night  ||  Jalan Teluk Datai, 07000, Langkawi, Kedah
2. The Four Seasons, Langkawi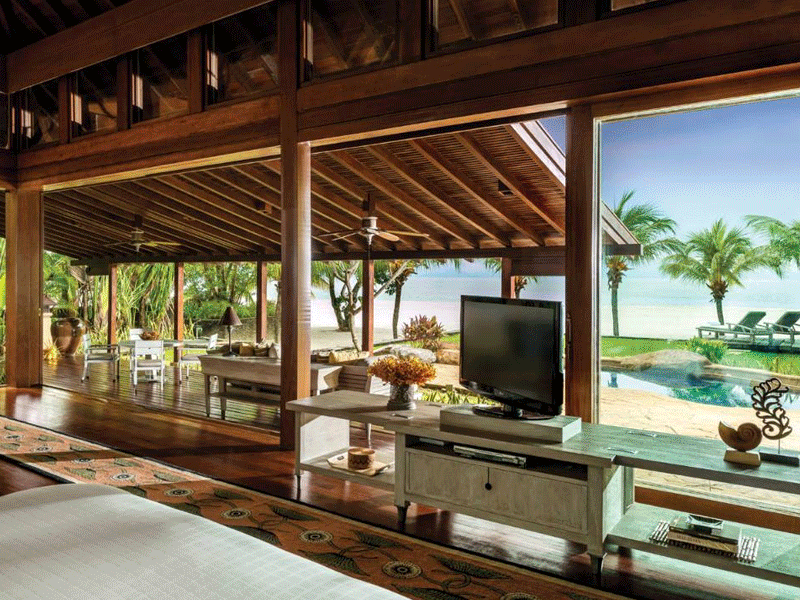 Ever wanted to wake up to the view of the and the crystal-blue sea? Langkawi's The Four Seasons is where you should be! You can also choose between a garden retreat or a beachfront villa. There is also a beautiful private outdoor bath that will surely make everything more romantic.
From RM2.5k per night  ||  Jalan Tanjung Rhu, 07000 Langkawi, Kedah
3. Mulu Marriott Resort & Spa, Borneo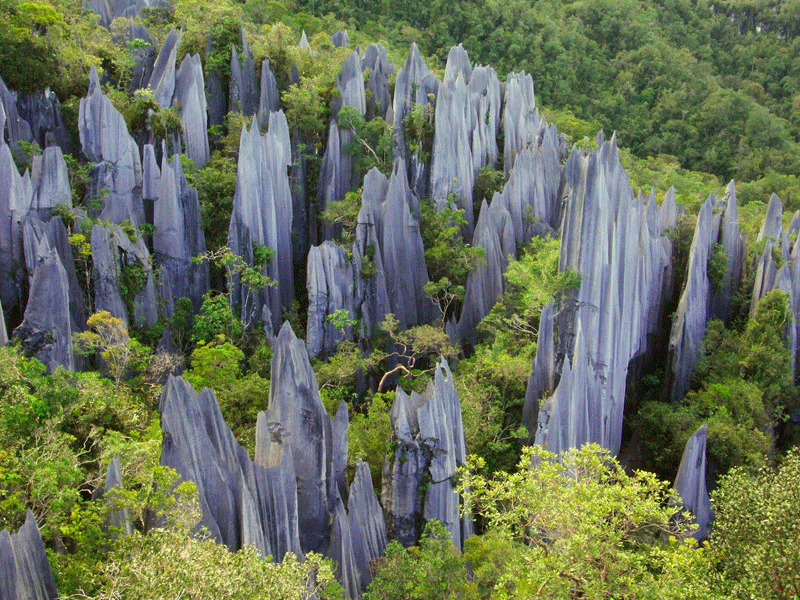 Borneo is known for its lush tropical rainforests and Mulu Marriot Resort & Spa is exactly where you want to be to experience the best of nature. With just 5 minutes away from Gunung Mulu National Park, this place is a gem with amazing views day and night.
From RM502 per night  ||  Sungai Melinau, Box 1145, 98008 Mulu, Sarawak
4. Shangri-La's Rasa Ria Resort & Spa, Borneo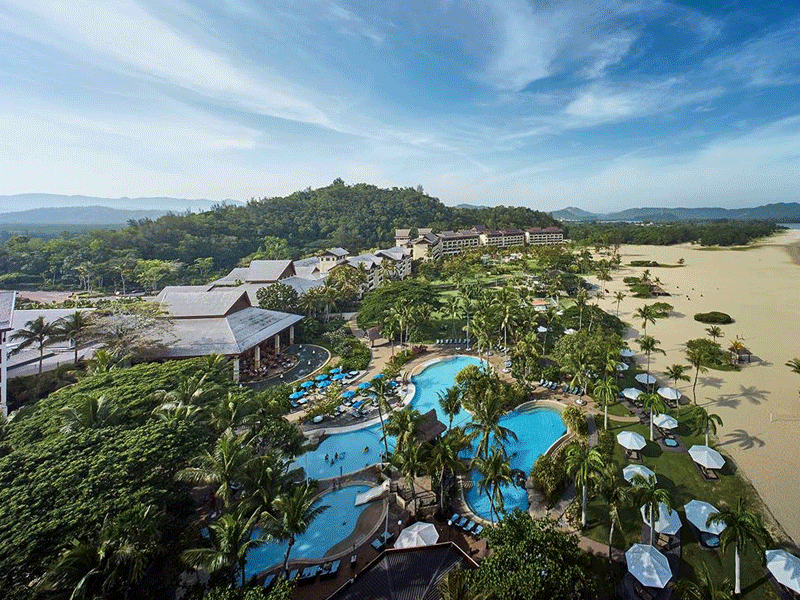 This picturesque place which is situated on a stretch of beach with an azure-blue ocean is none other than Shangri-La's Rasa Ria Resort & Spa. Private and secluded, take a stroll on the beach and watch the beautiful sunset together at this romantic getaway.
From RM740 per night  ||  Pantai Dalit Beach, Tuaran, 89208 Kota Kinabalu, Sabah
5. Gaya Island Resort, Borneo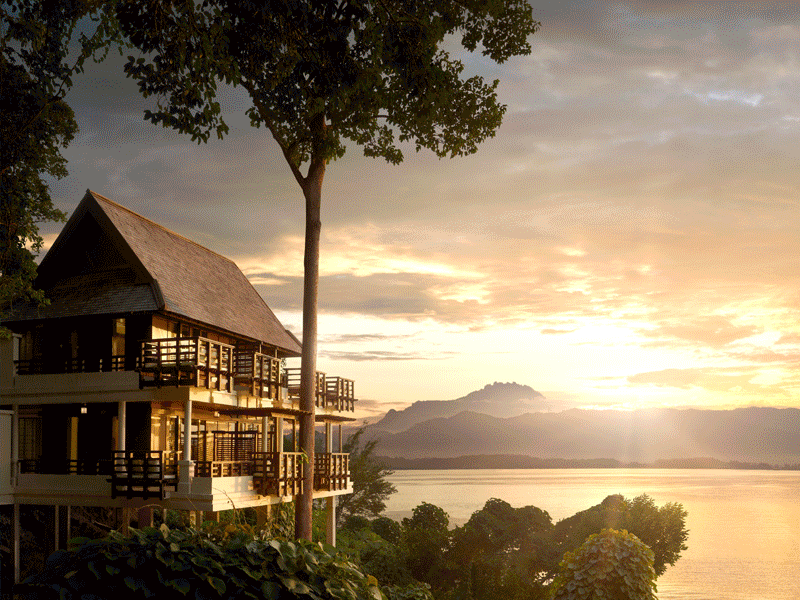 The Gaya Island Resort cannot get anymore exclusive than it already is. Situated on an isle amidst the mangrove with amazing views of the sea and neighbouring islands, this is the place to spend your holiday with your partner. If you are looking for exclusivity and luxury, this is the place to be.
From RM586 per night  ||  Malohom Bay, Tunku Abdul Rahman Marine Park, 88000 Kota Kinabalu, Sabah
6. Sipadan Kapalai Dive Resort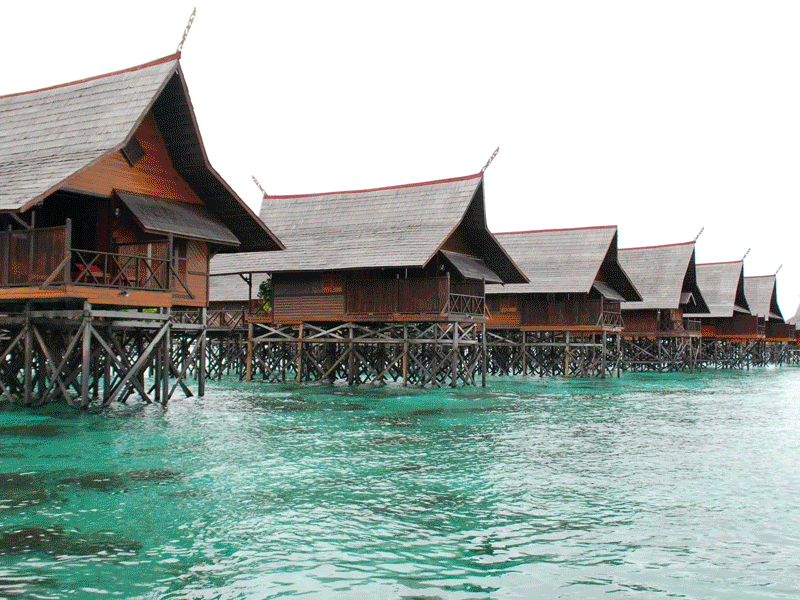 If you and your partner are into diving, Sipadan Kapalai Dive Resort is where you should be booking now. This exotic getaway lets you stay in water chalets on the Ligitan Reefs. Imagine spending time together at the deck of your chalet, admiring the stunning seascape and lovely sunset. Bliss.
Price available upon request  ||  Sipadan Kapalai, Semporna, Sabah
7. Pangkor Laut Resort, Pangkor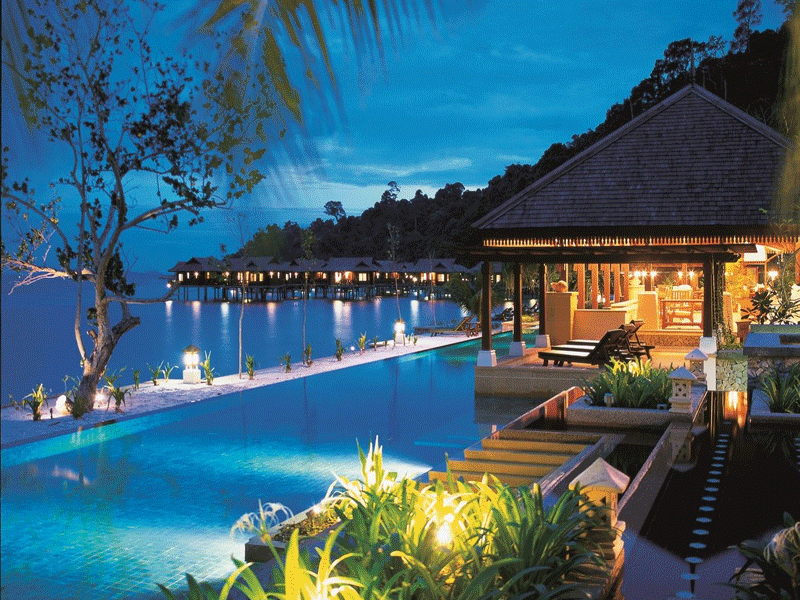 Besides the panoramic view of the ocean, Pangkor Laut Resort is also known for its beautifully decorated interior. This award-winning resort is situated on a private island has some of the best environments of bays, the sea and a 2 million year old rainforest.
From RM748 per night  ||  Pangkor Laut Island, 32200 Lumut, Perak
8. Banjaran Hotsprings, Ipoh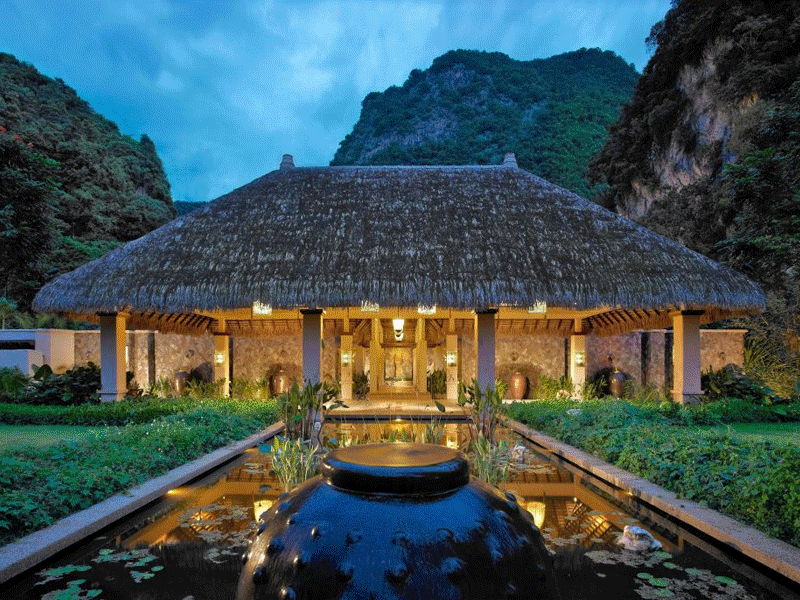 Who knew that Ipoh had a stunning vacation spot aside from the delicious variety of food at Ipoh Old Town. Banjaran Hotsprings has a very enchanting Balinese-like facade which is very captivating. Situated at a tropical valley, Banjaran Hotsprings boasts towering 260 million-year old limestone hills with natural caves, geothermal hot springs, cooling waterfalls, and lush greenery.
From RM1.2k per night  ||  No.1 Persiaran Lagun Sunway 3, 31150 Ipoh, Perak Darul Ridzuan
9. Casabrina, Raub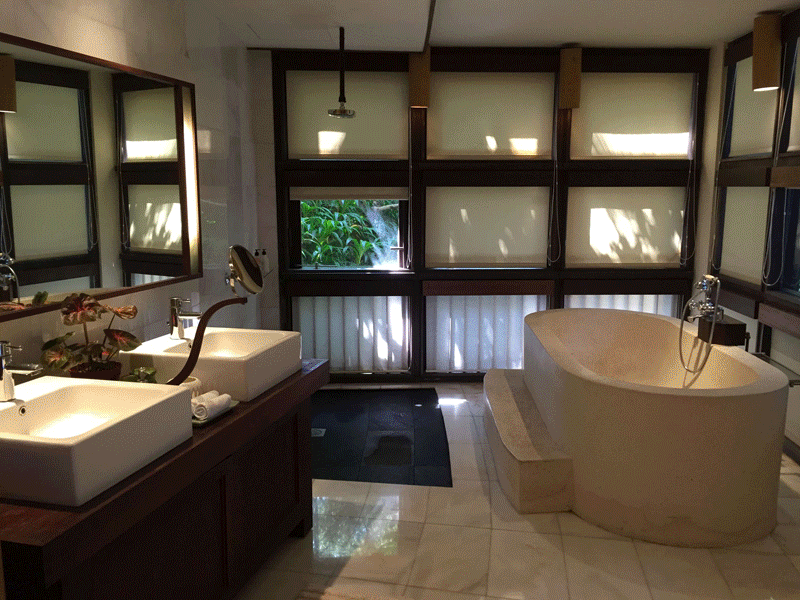 For the nature-loving couple, Casabrina is the ultimate getaway for your next vacation. Situated on the green foothills of Pahang, Casabrina boasts some of the most stunning views of nature. In the morning, certain angles of this getaway makes it look like you are holidaying at a European villa as the morning fog makes it even more dreamy and romantic.
Price available upon request  ||  Lot 1460, Jalan Tras, Mukim Tras, 27600 Raub, Pahang Darul Makmur
10. Cameron Highlands Resort, Cameron Highlands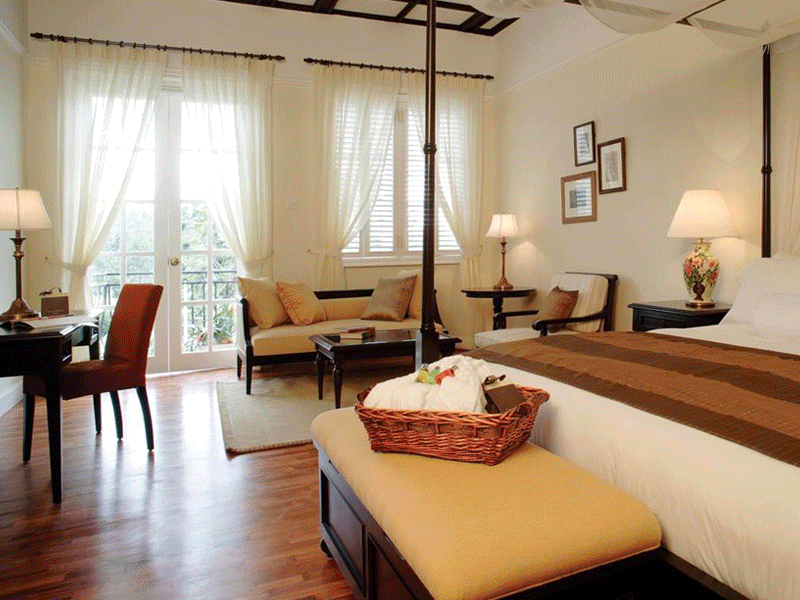 If you are looking for a getaway with an old charm, Cameron Highlands Resort is the perfect option where its hilltop retreat has a colonial touch to it. You can enjoy a private picnic together or go strawberry picking after strolling along the trails and treks to the waterfall. Also, the air is refreshing and the view of the plantations and hills are simply amazing.
source: Thesmartlocal