#1  His suit got to be suitable to the occasion
How a groom dresses himself must be appropriate to the formality or venue of the wedding. Depending on the formality and venue of venue of wedding, if it is a casual, outdoor, leisure wedding, he could dress in with a lighter color suit with a bit of casual wear. If it is a religious, elegant, strict formal wedding — a tux or well-tailored suit, to be precise, a black coat, white shirt and a white tie.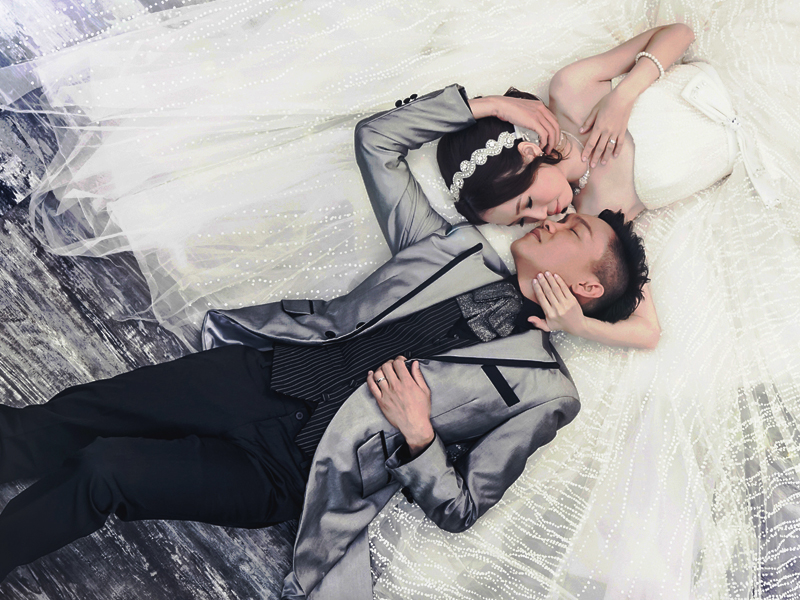 #2  His attire must be well-synced with the bride
It would be bizarre if you see a groom wearing something that doesn't match the overall couple wedding suit. The groom must make an effort to coordinate and organize what attires the couple is going to wear in order to synchronize and suit the vibe.
Wedding is an opportunity to showcase the couple style. If a bride is wearing a white long dress, the groom can match with it by wearing a black tailored tux, or a slim cut white suit.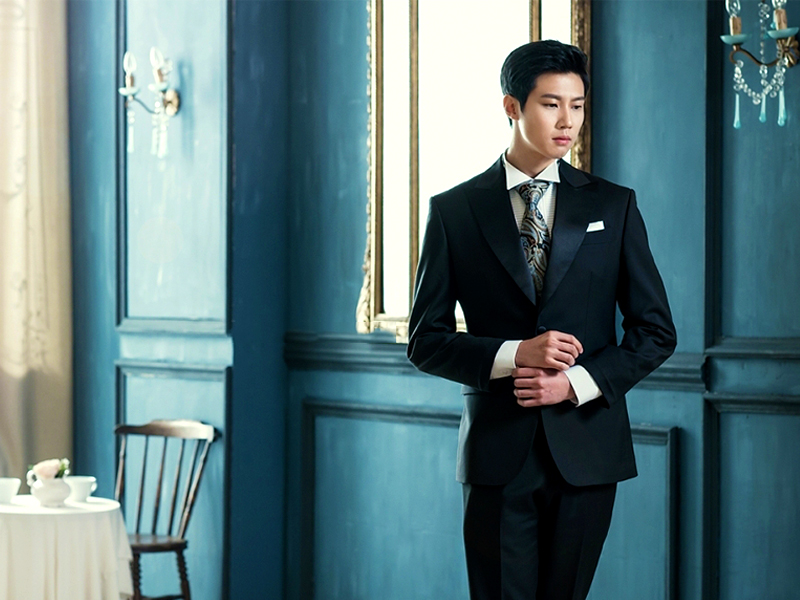 #3  His body type must fit the suit
Even the most expensive and finest tux would be a waste if it doesn't fit the groom's body structure (with either he will appear funny or awful). The key to looking good lies on how you dress for your body type.
If a groom is tall and thin, good on him. He can wear almost all kind of tux and suits. If a groom is bulky, try a fitted suit with a little bit of a nip in the waist. Also, choosing a dark suit can appear slimmer. Shorter grooms can go for a two or three button jacket to appear taller.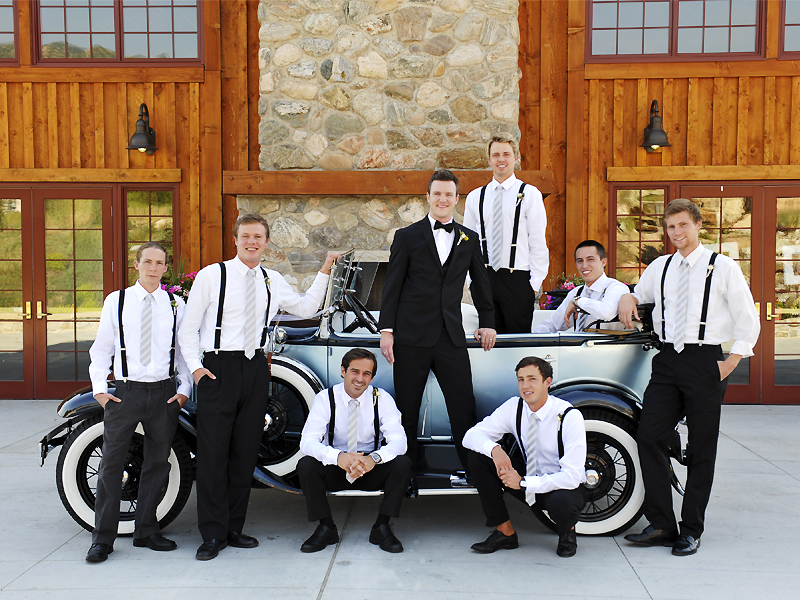 #4  His Suit should be the deviant one
After you have gotten the right idea on how to dress, this is the time to set apart from all those commonality of the guests. The groom should stand out from the crowd seeing he is the "VVIP" of the day. Therefore how he dresses has to be distinctively different from the others (especially the groomsmen).
For example, if all the guests dress in dark suits, wearing a white tux will stand out and it obviously shows who's the special guy during the wedding.
More inspirations on groom tips, Grooms Fashion is the right click for the perfect tux and suits.