A wedding is certainly the happiest moment in your life and it is important to plan your wedding well. No matter if it is about the ceremony itself or the wedding caterer; you really must plan it properly. You never want for your guests to feel disappointed or even yourself.
There are many caterers in Malaysia, but if you don't have any idea on which caterers to choose from, have no worries. We recommend UNIQ Catering Services (UNIQ) for you, especially for our Malay readers who are planning to have their weddings and engagements.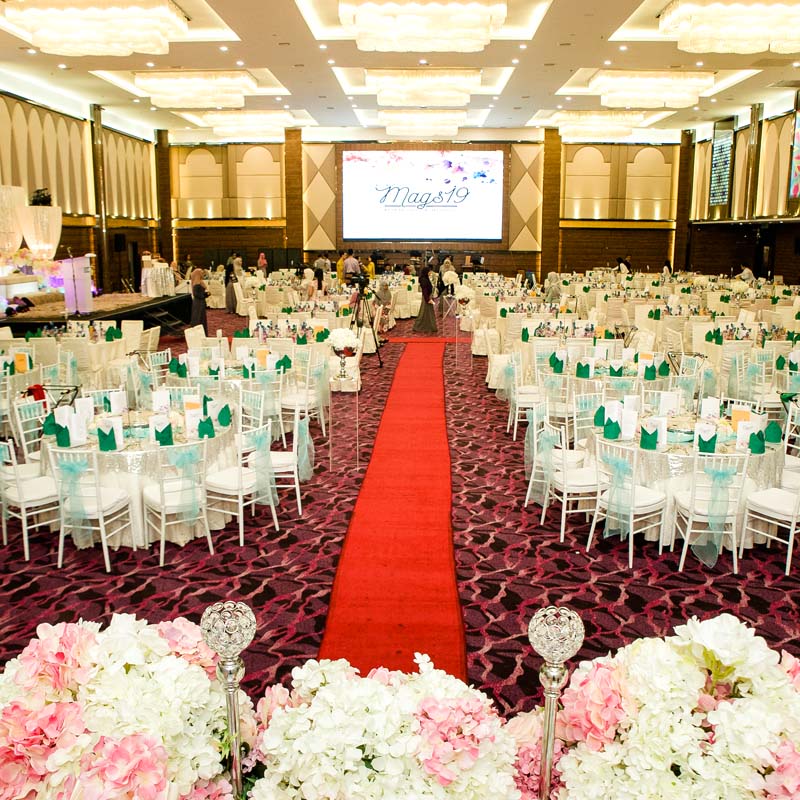 UNIQ has been in the catering industry since 1999 and is operated by Citarasa UNIQ Sdn Bhd. The company started with delivering small function services in the Klang Valley vicinity, and at present is operating a full-scale catering enterprise. UNIQ provides great, reliable and tasty food with their elegant set-up, attentive staff with their helpful and friendly services, all at a reasonable price.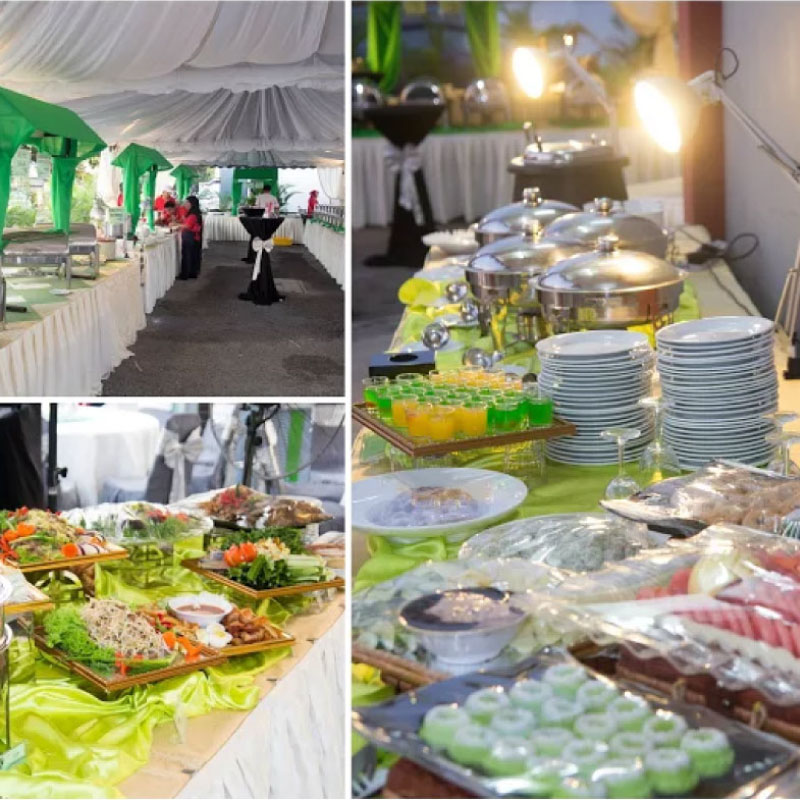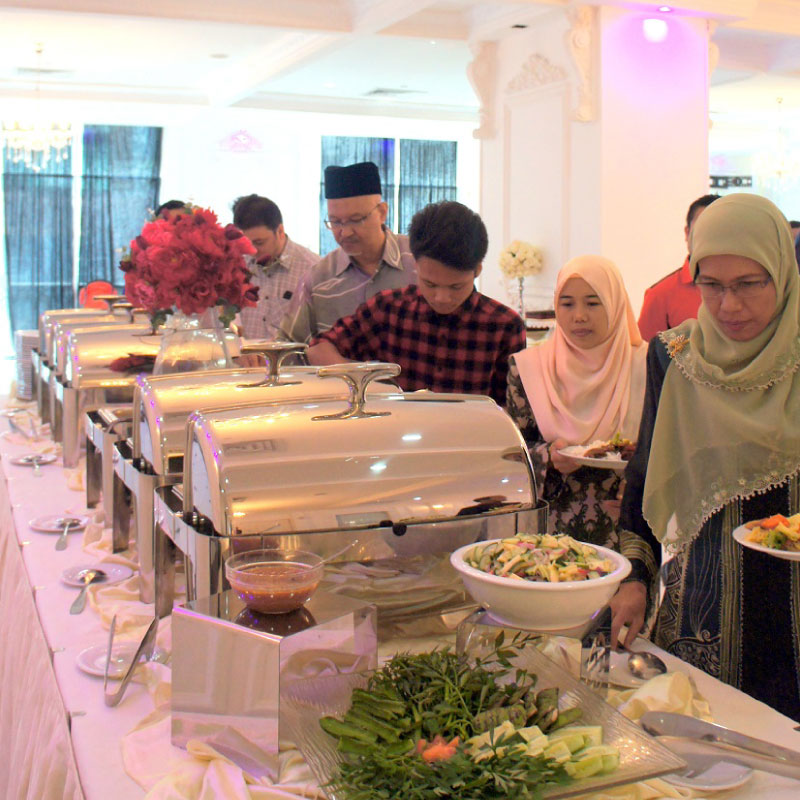 UNIQ kitchen team is led by their Chef who had vast exposures working in 5-Stars hotels, and able to churn out exciting and glorious dishes, with menus catering to the multi-ethnic and culture needs of their clienteles.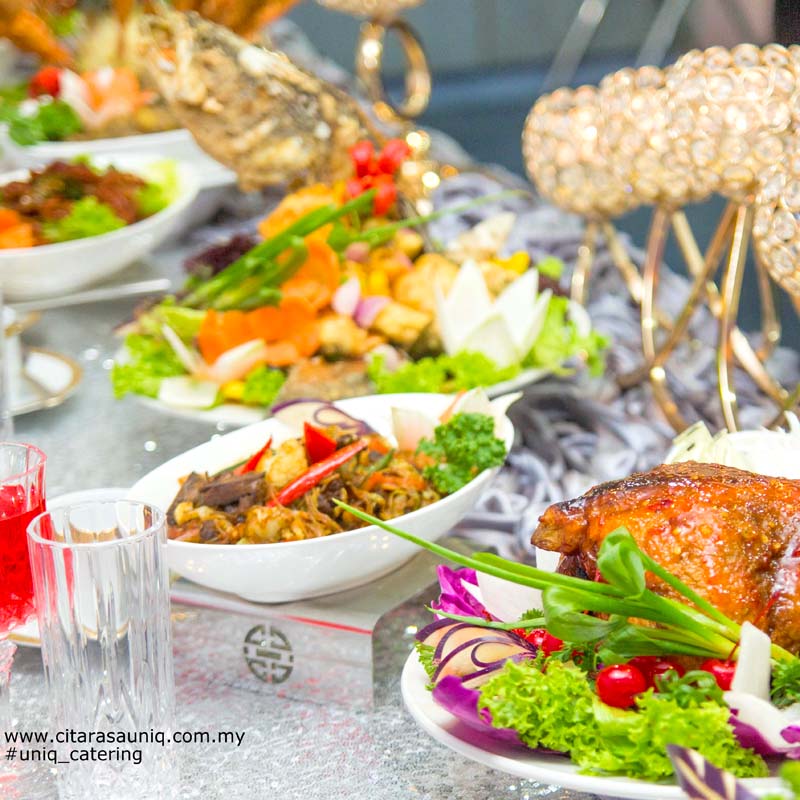 The company's reputation is built on by repeatedly delivering consistent and quality products and dependable services that constantly meet customers' expectation.
It is most suitable for our Muslim readers as UNIQ Catering Services prepares traditional wedding and local foods and menus, and are certified as Halal caterer by Jabatan Kemajuan Islam Malaysia (JAKIM), which comply with the Islamic Law and Malaysian Halal Standard of MS1500: 2009.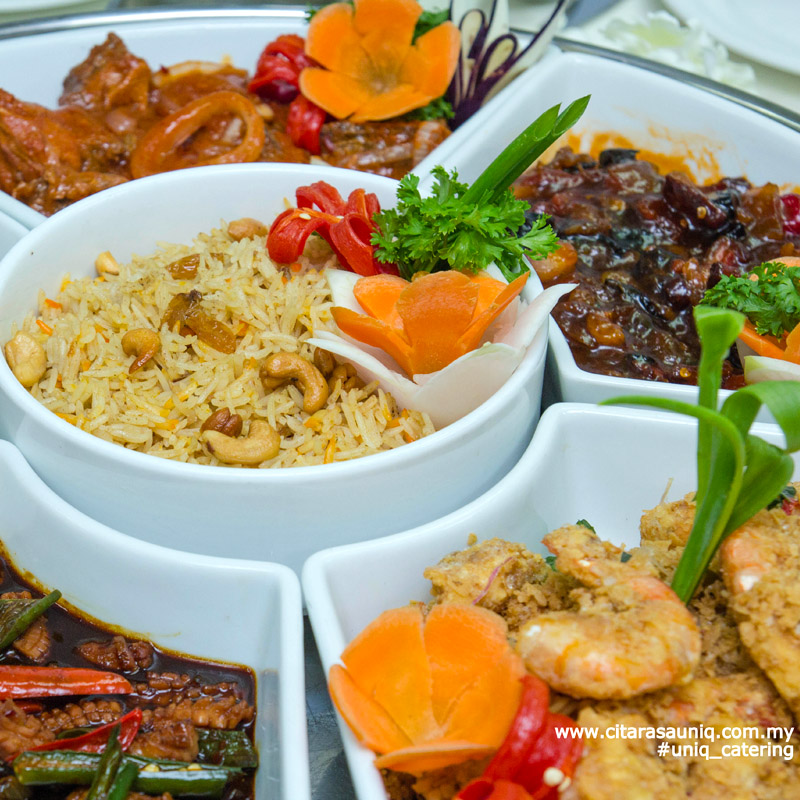 Services and Menus of UNIQ
UNIQ provides a wide selection of wedding services for their customers. The services range from excellent catering services, exquisite catering equipment, exclusive venue locations, exceptional canopy packages, to extensive furniture rental services.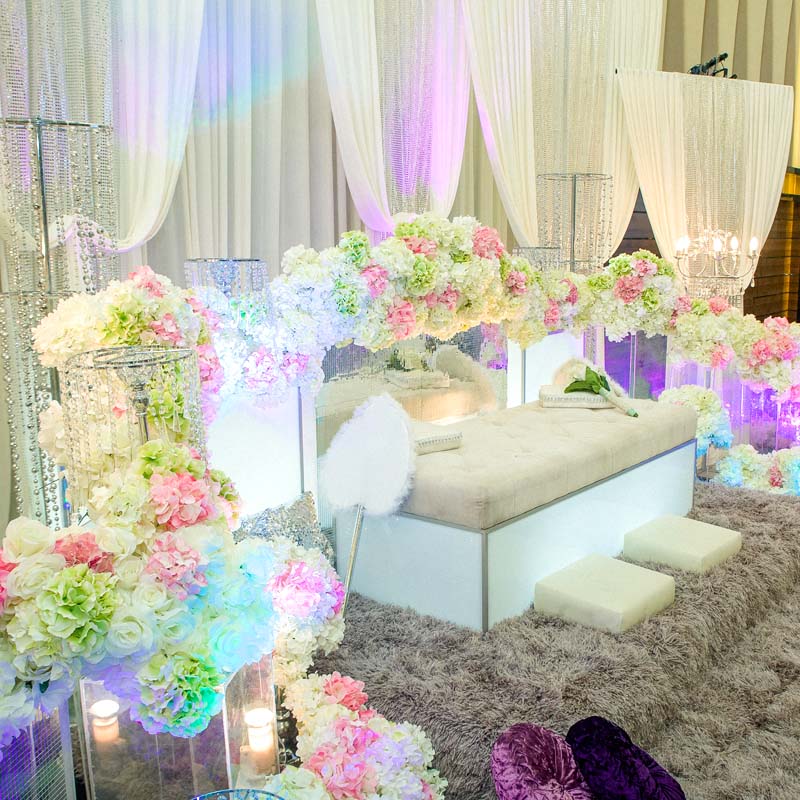 Besides providing the sumptuous bridal dining ('makan beradab'), customers are offered buffet settings, dome serving, and hawker stall menus for their functions.
To fulfill the different choices of customers' needs for wedding functions, UNIQ prepares a wide variety of Halal dishes and menus as below:
Traditional Malay Wedding
Traditional Malay ('Masakan kampung')
Hawker Stall.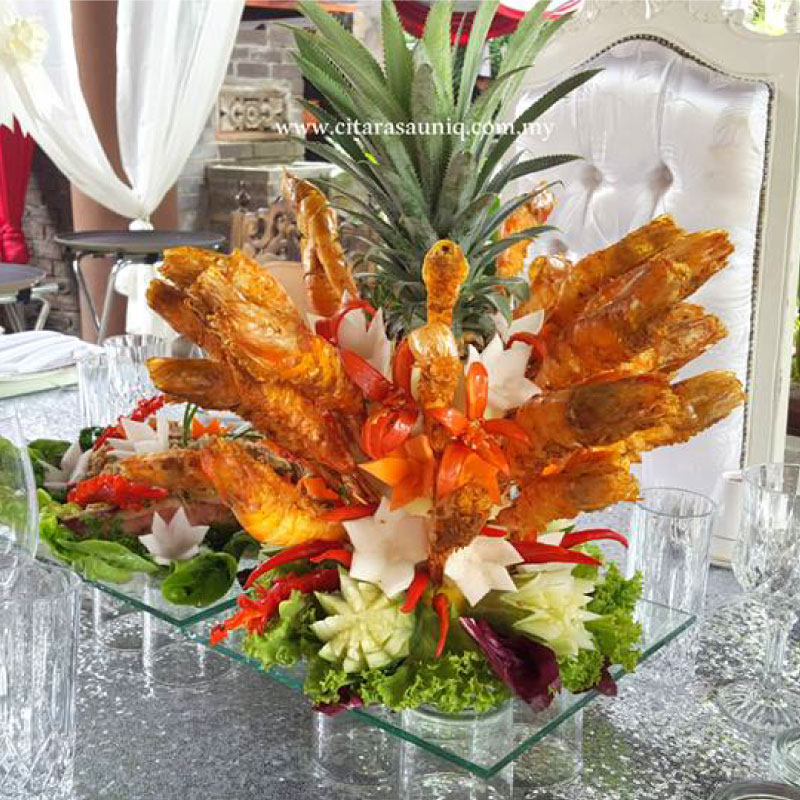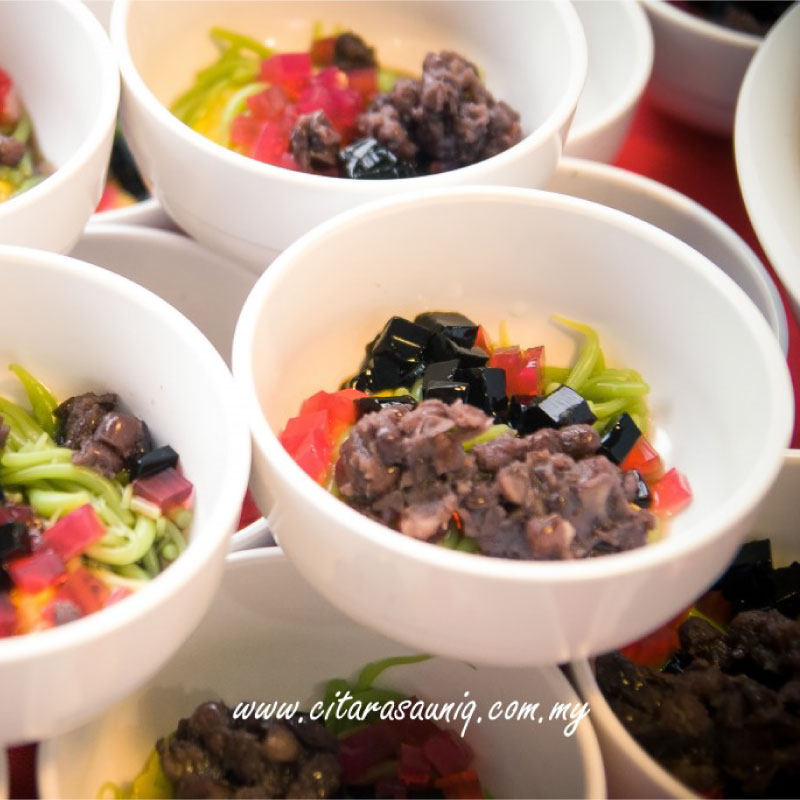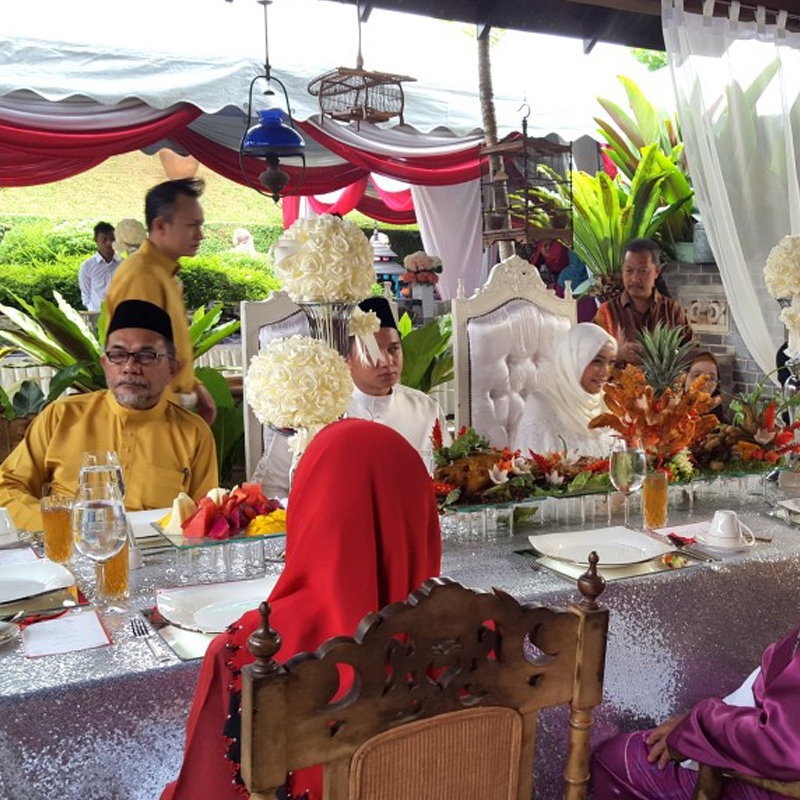 UNIQ caters for Malay wedding and engagement functions in exclusive hall venues and delightful garden settings.
UNIQ offers customers among the most exclusive wedding venues in Klang Valley. One of the most popular wedding settings is the KL Tower, Kuala Lumpur where customers can have their wedding or engagement function 'in the sky'.
Besides KL Tower, UNIQ is also a panel caterer for other elegant venues including the newly opened IDCC, Shah Alam and Emerald Ballroom, Selayang.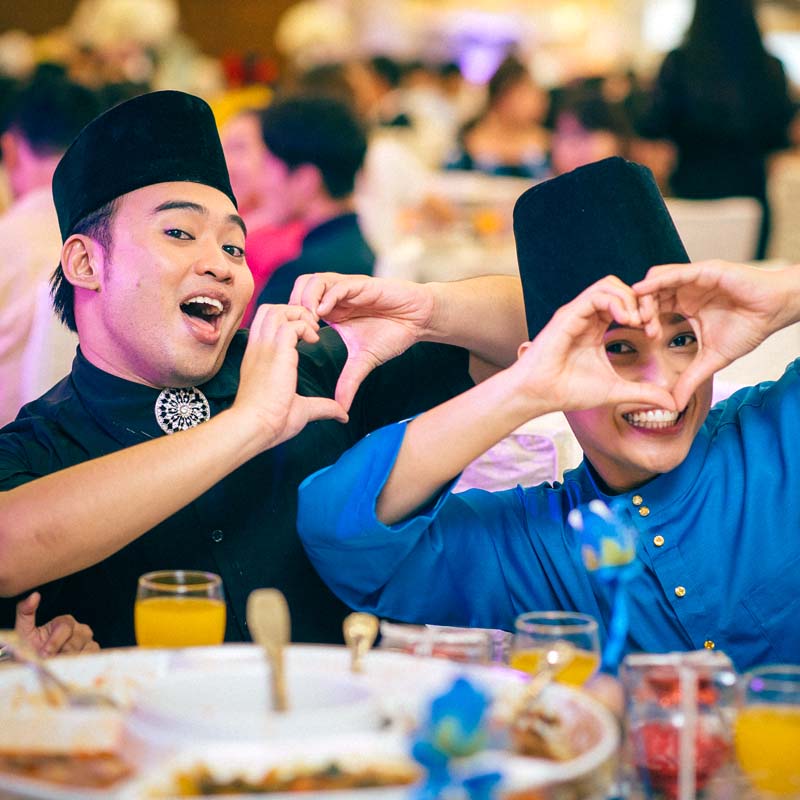 UNIQ also provide catering services for customers who wish to have their wedding functions at desired hall venues of their choice, or with elegant canopies at their homes or intimate surroundings.
For a more intimate gathering of engagement ceremony ('akad nikah'), UNIQ offers catering function for buffet menu at the comfort of their homes with exquisite Arabian canopies.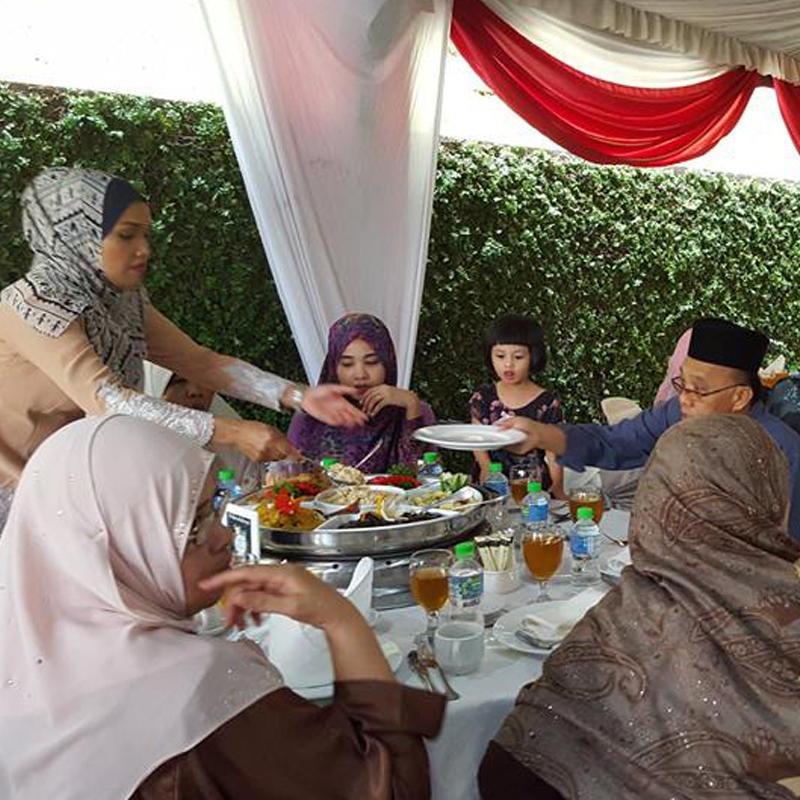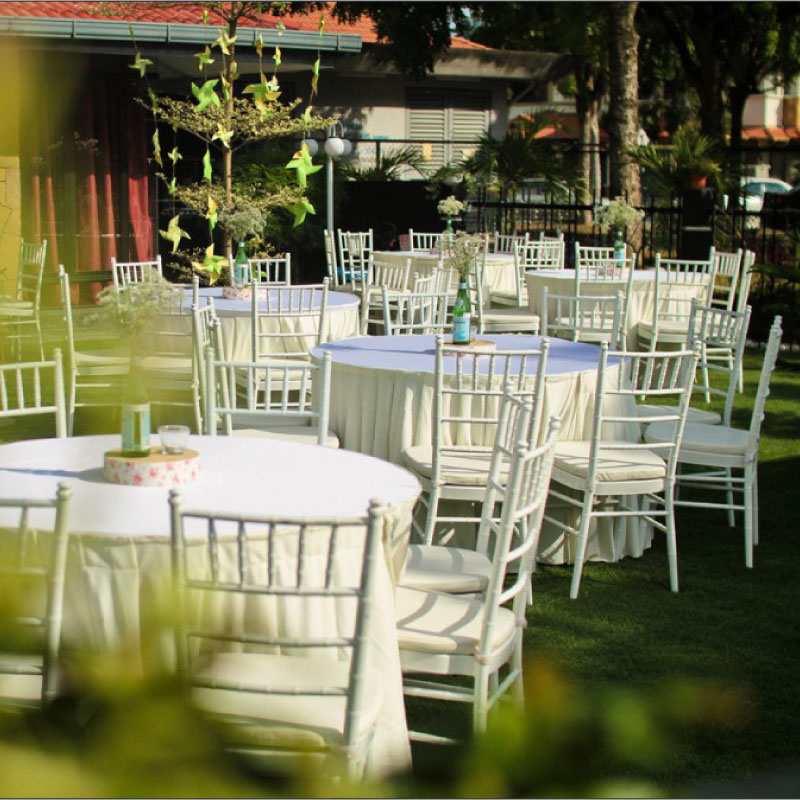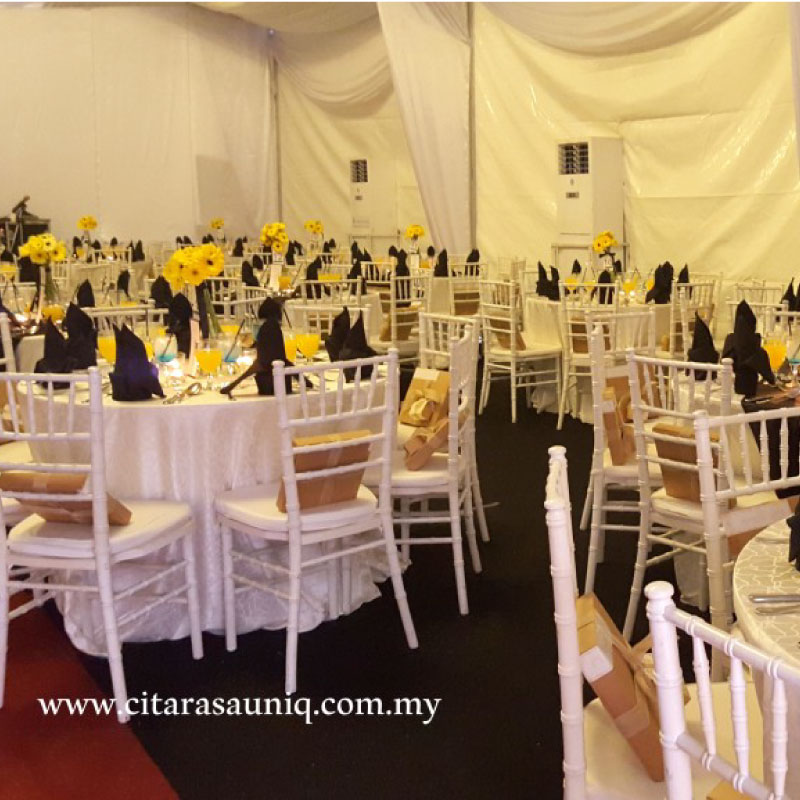 For customers who wish to have their matrimony functions at a more familiar place and relaxed environment, UNIQ offers Canopy package to be held at gardens at their home or renowned public area.  The catering menu will be served in a combination of hawker stall and buffet style.
For both Hall and Canopy packages will include Bridal Table Menu with specially prepared dishes prepared by the Chef, and elegant bridal table with exclusive settings.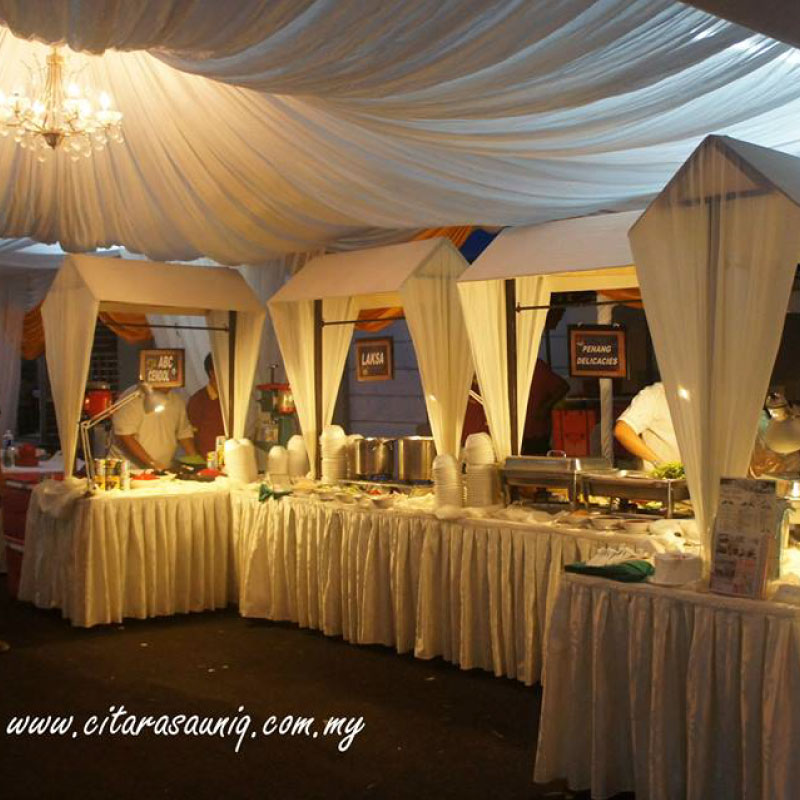 UNIQ also offers customers the choice to customize their wedding package plans based on their budget and preference.
For more information on UNIQ attractive deals, please visit their social media – Facebook, website, and Instagram. Leave them a message if you had any enquiries on their menus, products, catering, and services. Also, read more of their exciting functions and events on their social media sites.
Already decided to have UNIQ as your wedding caterer? Now, you can contact them via telephone numbers below to make an appointment.
Miss Alicia Teng – 012-327 9455
Mr Ismail Rahmat – 012-550 2508
Miss Ieda – 012-662 6893
Also, visit wedding.com.my to get more information regarding on UNIQ Catering Services.