By Carol Edwin
You're engaged! Congratulations!
Now it's time to announce the engagement and celebrate with loved ones.
Here are a few questions couples usually ask about the engagement party:
Who hosts the party?
Traditionally, the bride's family hosts the party, but it's become more common for the couples to host it themselves.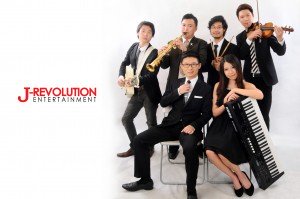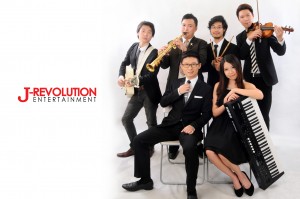 J-Revolution Entertainment offers you Professional Emcee & Live Band.
What type of party?
It can be a formal event with printed invitations and reply cards, or a casual barbeque in the garden or anything in between. Whatever you decide on, it should be something you're comfortable with.
Who to invite?
The engagement party is typically an intimate event. The guest list would include family members and close friends.
When to have it?
Ideally, the engagement party is held as soon as after the proposal. If the proposal is less than 6 months from the wedding date, consider the feasibility of an engagement party – you don't want to tax your guests too much, especially if they're travelling from out of town.
The theme
The theme of the party will revolve around the couple during the proposal. For example, if the proposal came at the end of a beach holiday, a beach theme would be suitable.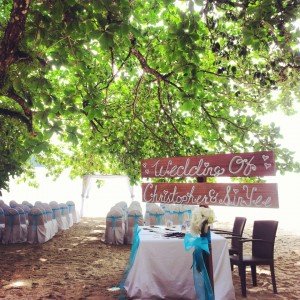 Searching for a wedding coordinator? The Andaman Langkawi might be the one you need.
The invitations
I would say it's a good idea to get invitations & reply cards printed and mailed out. If you're big on going green, you could call and email your guests instead.
Do we need a cake at the party?
Yes! It doesn't have to be an elaborate one, but one that symbolizes the engagement. Perhaps you could have your names on it, or "We're engaged!", or something lighter like 'She said YES!'.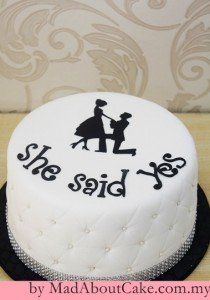 Mad About Cake offers you the best cake for your day.
The outfit
Dress to suit the style of the party. You may want to consider an outfit in white, cream or ivory. Your outfit should be simpler than your wedding gown (if you've already selected one) and make sure you'll be the highlight of the party!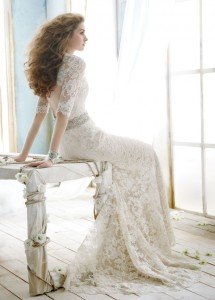 De Carat Blessed offers a custom made dress just for you.
Log onto Wedding.com.my for more ideas, tips, vendors & other wedding inspirations!