Choosing the right wedding gown can be overwhelming. Gowns, just like brides, come in every shape and size. But knowing basic wedding gown silhouettes and body shapes is one of the most important elements to looking your best. Your wedding gown should highlight your best bits.
So have you determined your wedding gown with your body type and learning how to best dress it?
If yes, great! If not, do not despair! There is absolutely a gown out there that will ensure your look fabulous whatever your body shape. So, how you feel in that gown is crucial to finding the right fit.
To start, figure out which body types define your figure. Petite, plus size, busty, hourglass or lean and straight! But remember, you may not fit squarely into one category. And most people don't!
Petite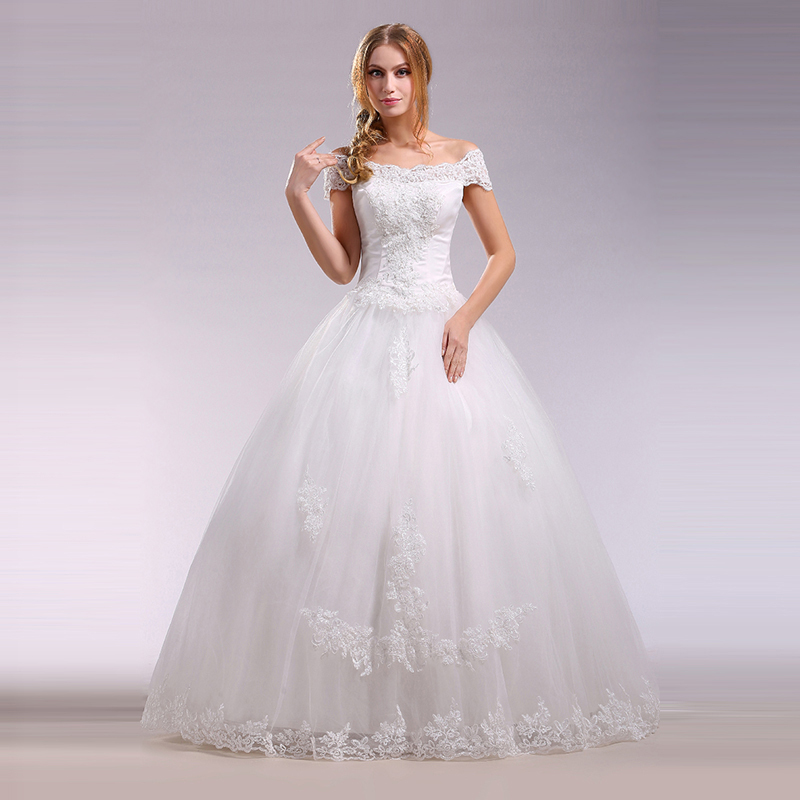 You're tiny! So if you're petite, avoid overwhelming your small frame. Choose airy sheaths and structured trumpet styles over big, frothy ball gowns. Try gowns with an empire waistline! It is a great style for petite figures as it creates the illusion of long legs.
Remember the hype for mermaid gowns? Yes, a dropped-waist or mermaid silhouette isn't off limits. Just opt for slim, more structured skirts over wide, poofy ones! Remember, a form-fitting shell underneath a gossamer tulle skirt is the perfect way to wear a more voluminous silhouette too.
Plus Size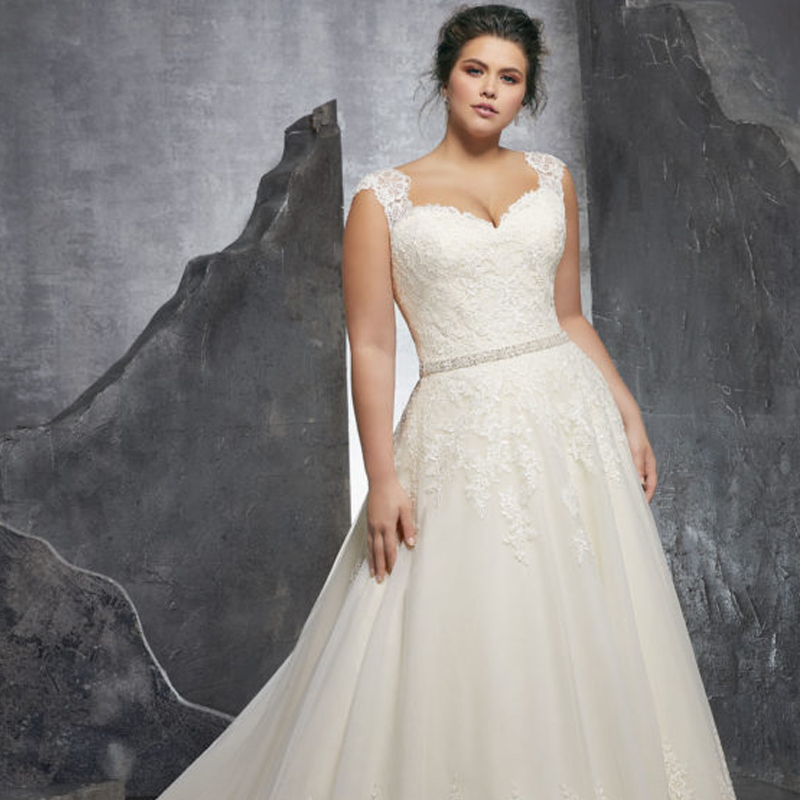 Plus size is usually well proportioned, but tend to carry their weight around their midsection, without a well-defined waist. So if you are plus size, you've got two choices: reveal or conceal!You would want to create the illusion of a smaller frame or celebrate your curves and we've got you covered!
Plus size often wears a gown with empire waistline as it creates a lengthening effect while these fluttery chiffon sleeves act as the most ethereal cover up. Or else, you can consider a lace illusion neckline which is daring and demure! It gives you a slimming look when paired with a cummerbund-style waistline.
Lean and Straight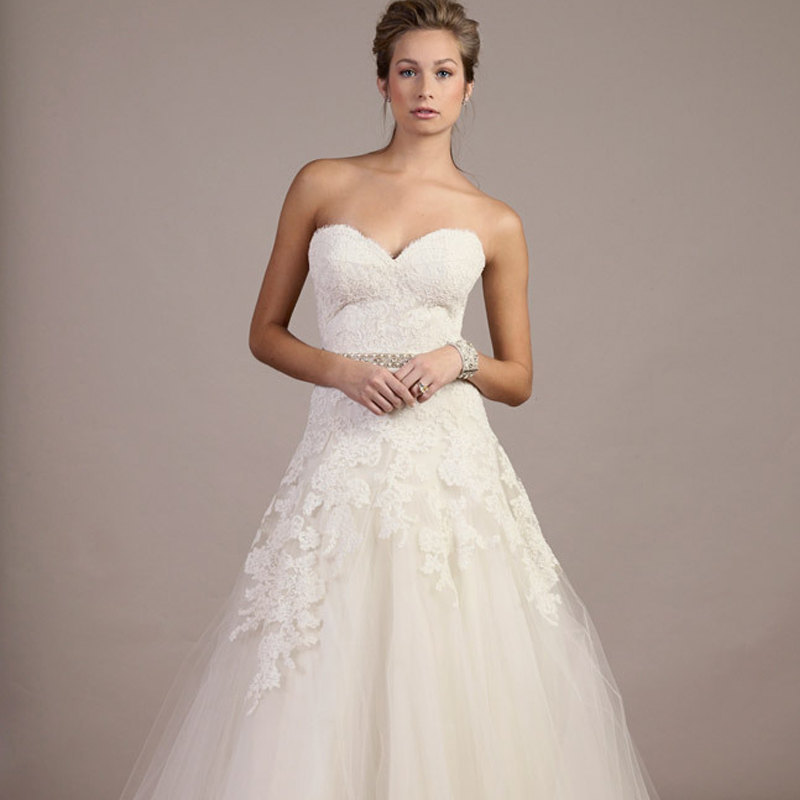 If you have this type of body shape, floor-length gowns were made with your model stature in mind. And you've got lots of options to choose from! You've seen models on a fashion runway, and this is the time for you to shine down your aisle. You can try bodycon gown that goes with contouring seams. It creates "imaginary" curves. Or consider a wedding dress with a slit to show off your great legs.
The best news is, you can now try the trending crop tops wedding gown! Not everyone can pull off the most eye-catching trend in bridal gowns. You definitely can bring out the curve of the gowns. Above everything else, try an over the top ball gown, it definitely won't overwhelm your tall figure.
Hourglass Body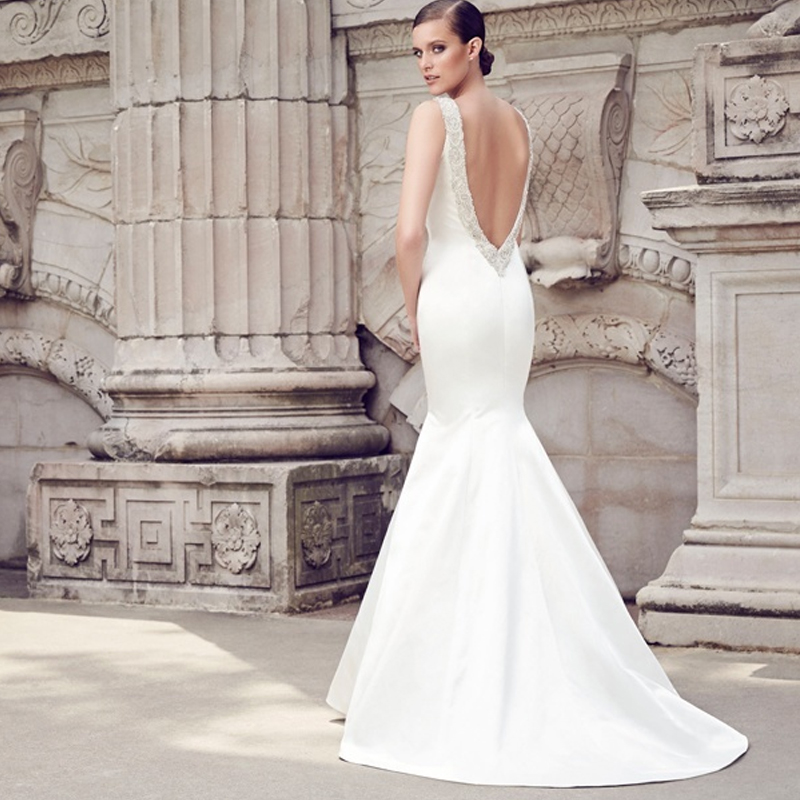 Women with an hourglass body, most cuts suit your body shape. Especially a mermaid, trumpet or sheath style will best show your curves off. These dresses will accentuate your waist and hourglass figure. Or else, an exaggerated dropped waist and oversized tulle skirt will keep you the centre of attention. Nevertheless, the hourglass is one of the only body shapes that can really pull off a true mermaid silhouette.
Once you know your body curves, take your time to try on lots of different dresses! Slight differences in shape and fabric can make a big difference in how they fit.Ultimately, choose the dress that makes you feel absolutely fabulous! If you are ready, head over to Wedding.com.my to get your dream wedding dress!