Cover image taken from Asia Times.
With the surprise news that was recently dropped by Song Joong Ki and Song Hye Kyo about their upcoming nuptials, there's no doubt that many fans are over the moon with joy that these 'Descendants of the Sun' stars are actually a couple in real life. In fact, being a fan of the series, it's definitely making me miss the show and all the dramatic and romantic scenes from it. So until the wedding date, here is a list of celebrity couples that had tied the knot after starring together in dramas.
1. Cha In Pyo & Shin Ae Ra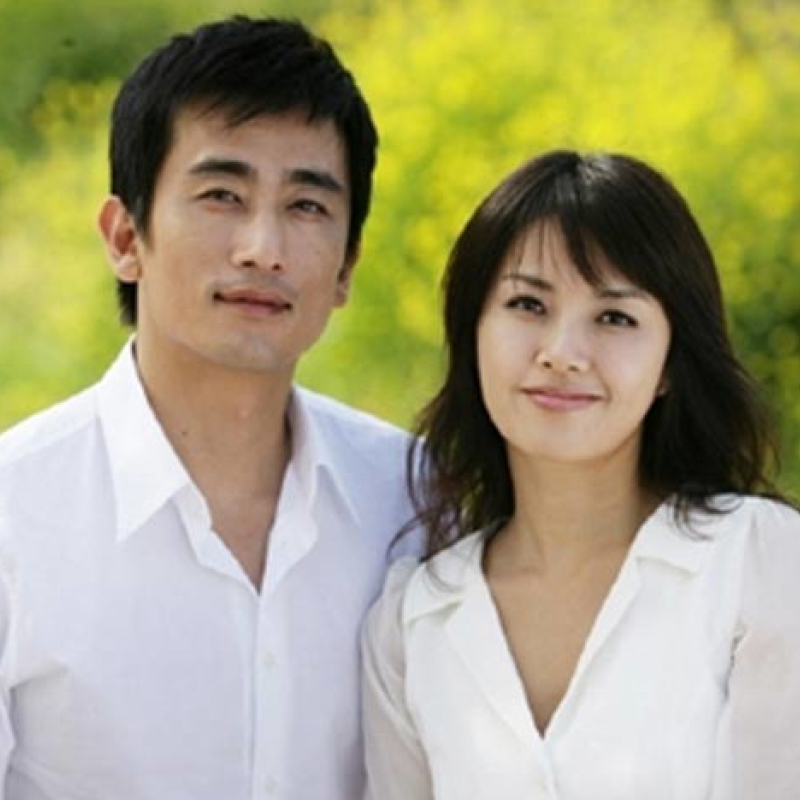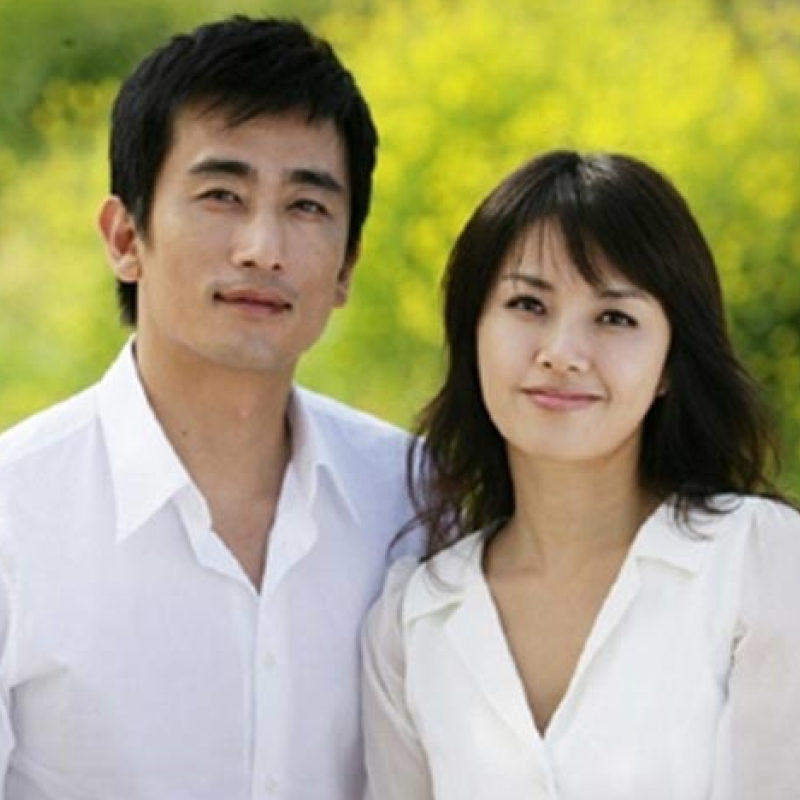 Image from BaoMoi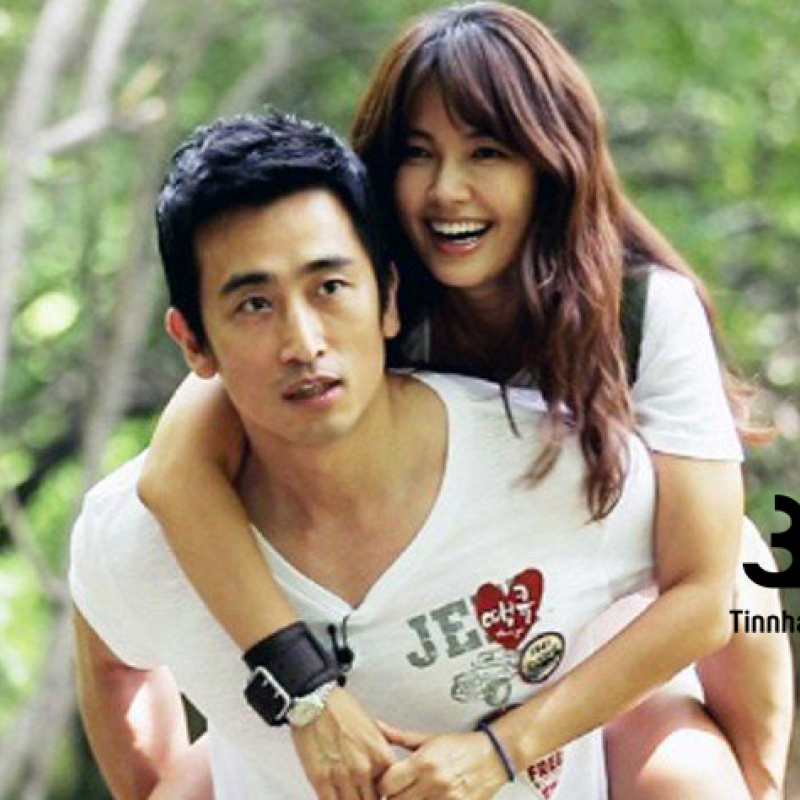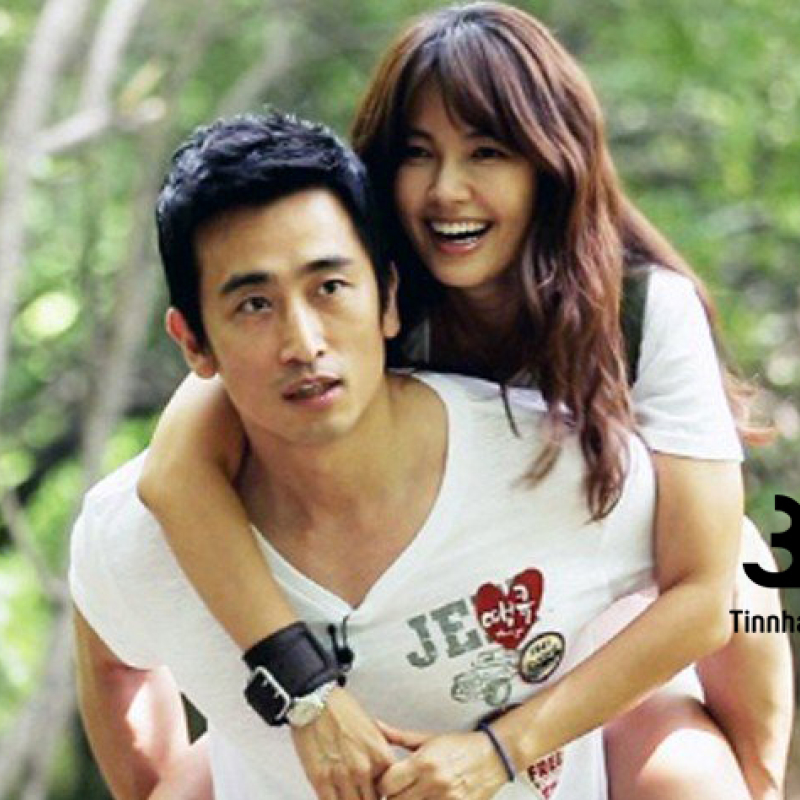 Image from Tinnhanh365
What a better way to start the list off with a fairytale story? This celebrity couple started off having bad impressions on one another. However, after spending time and starring in the 1994 drama "Love is in Your Embrace", the two eventually fell in love and recited their vows to one another in 1995. Cha In Pyo has said that he find himself loving Shin Ae Ra more and more each day. Who needs love at first sight when you can have a relationship like this?
The two are well-known for the religious faith, which they said helped them stay together all these years. They are also active in charity work. They have a family of 1 son and 2 adopted daughters, and are also supporting more than 50 children in destitute areas worldwide! Besides that, they also have generous pockets, and donated millions of dollars to various charity organizations. They really are a match made in heaven!
2. Choi Soo Jong & Ha Hee Ra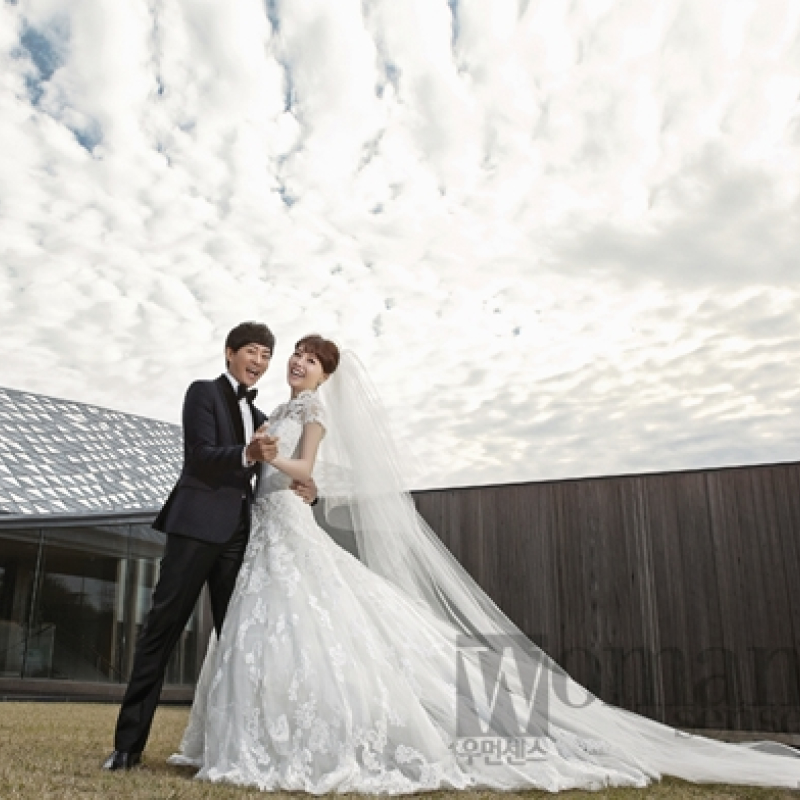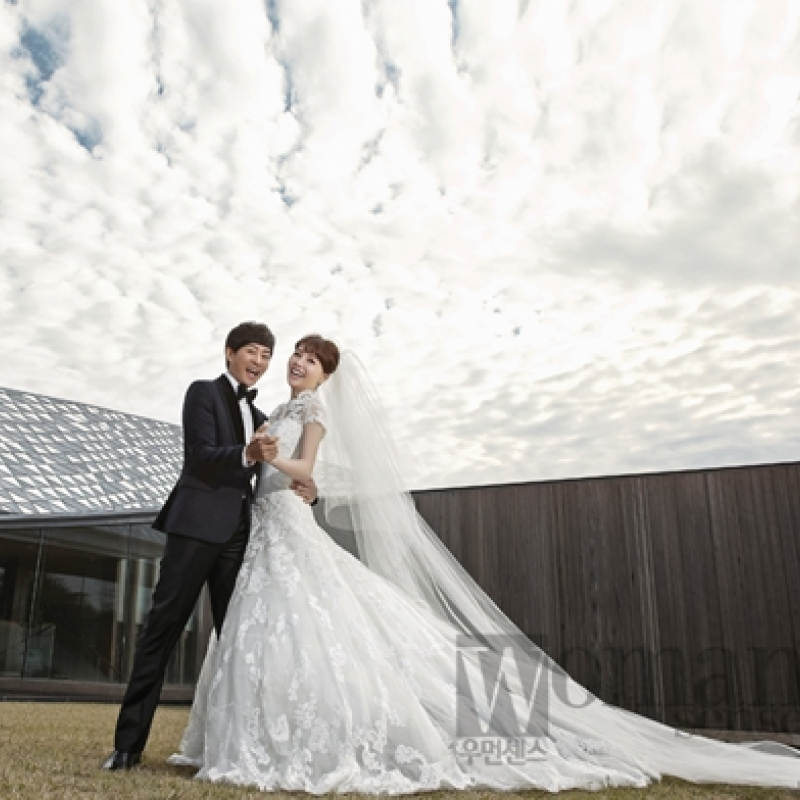 Image from Korea Joongang Daily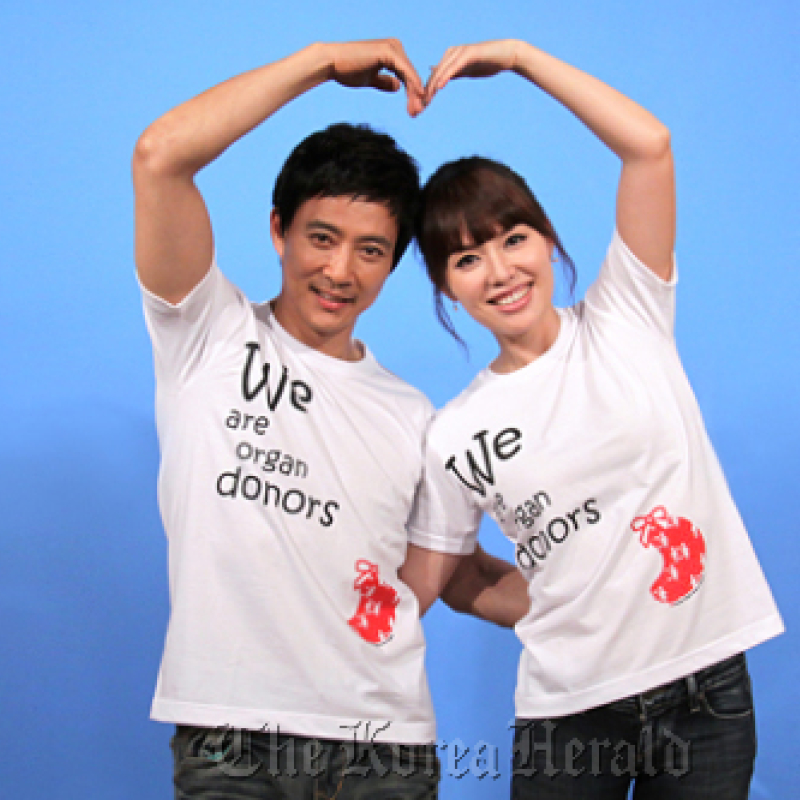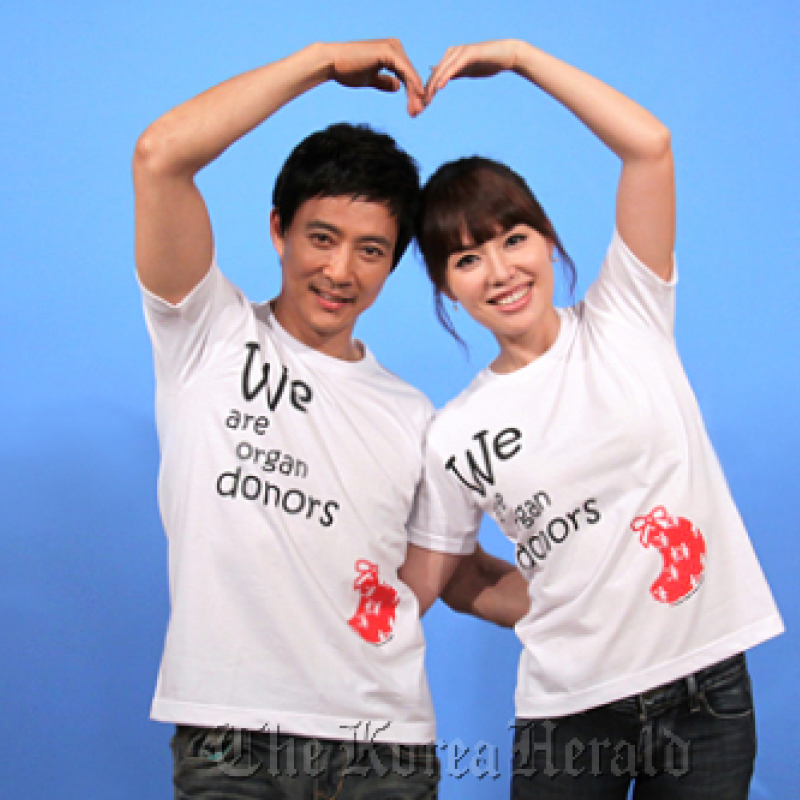 Image from Korea Herald
If the images aren't enough to convince you, these two lovebirds are the epitome of relationship goals. Choi Soo Jong and Ha Hee Ra appeared in various productions together, including shows like "You Know What? It's a Secret", "Back to You Again", "Tree Blooming with Love" and many more. This eventually led them to tie the knot in 1993.
To celebrate their 20th anniversary, they decided to renew their vows and have another wedding photo shoot as seen in the image above. These two are so adorable it's unreal. They have a daughter and a son, and credit their long and loving relationship to their Christian faith.
3. Go So Young & Jang Dong Gun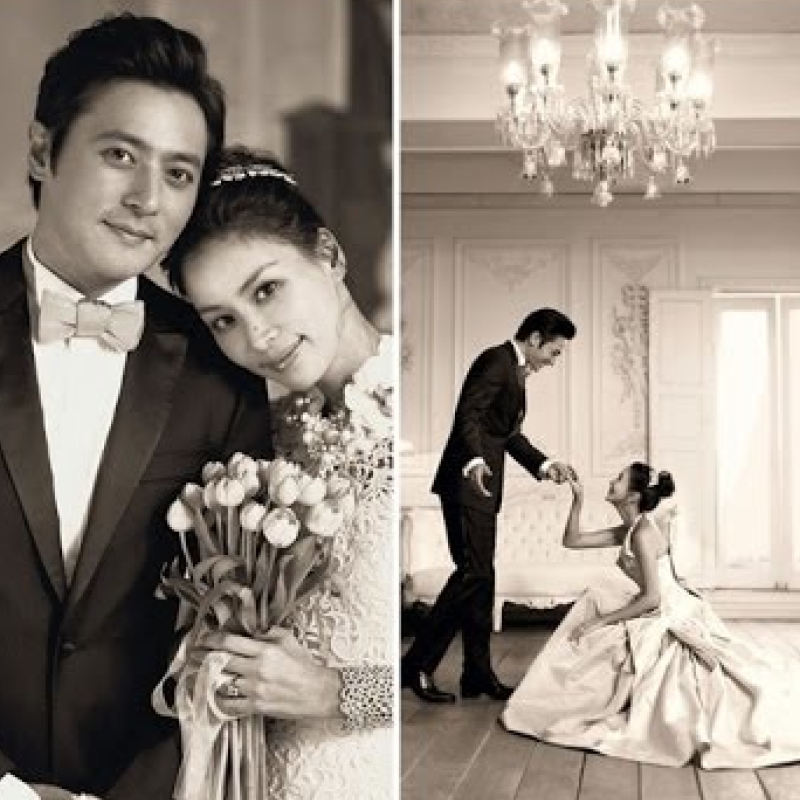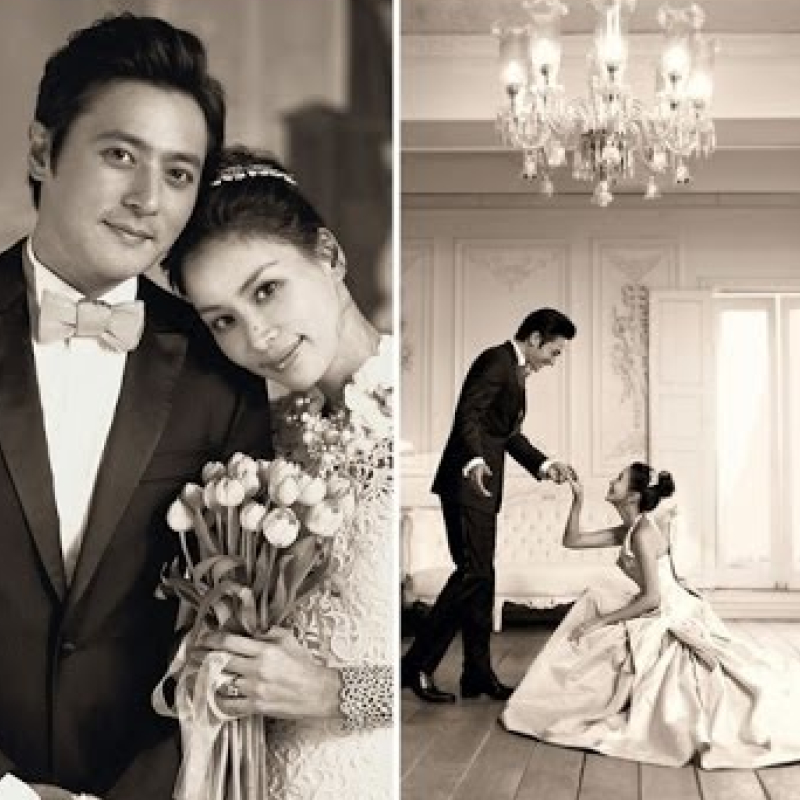 Image from Youtube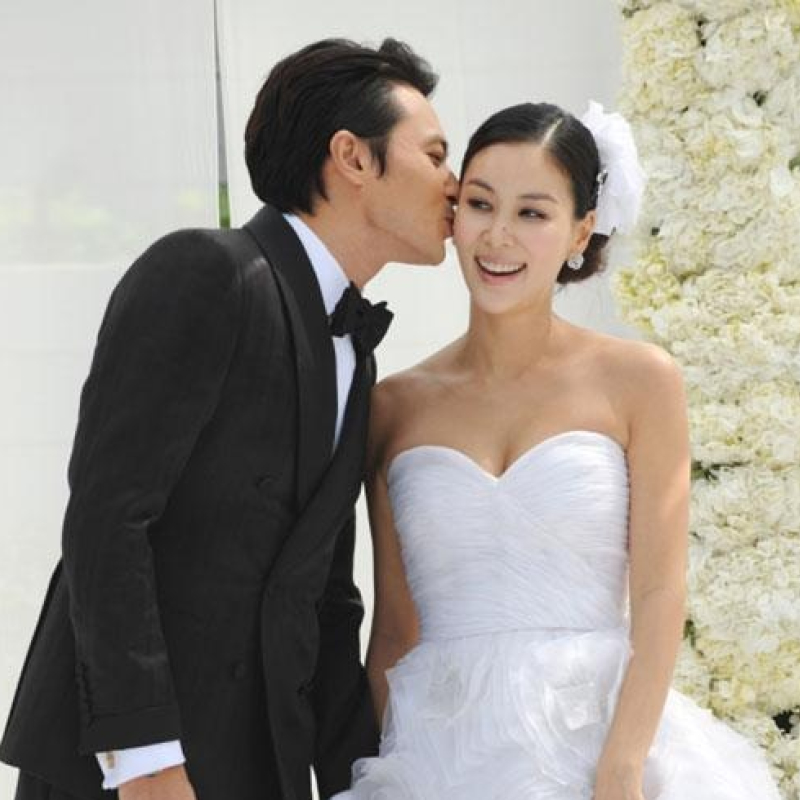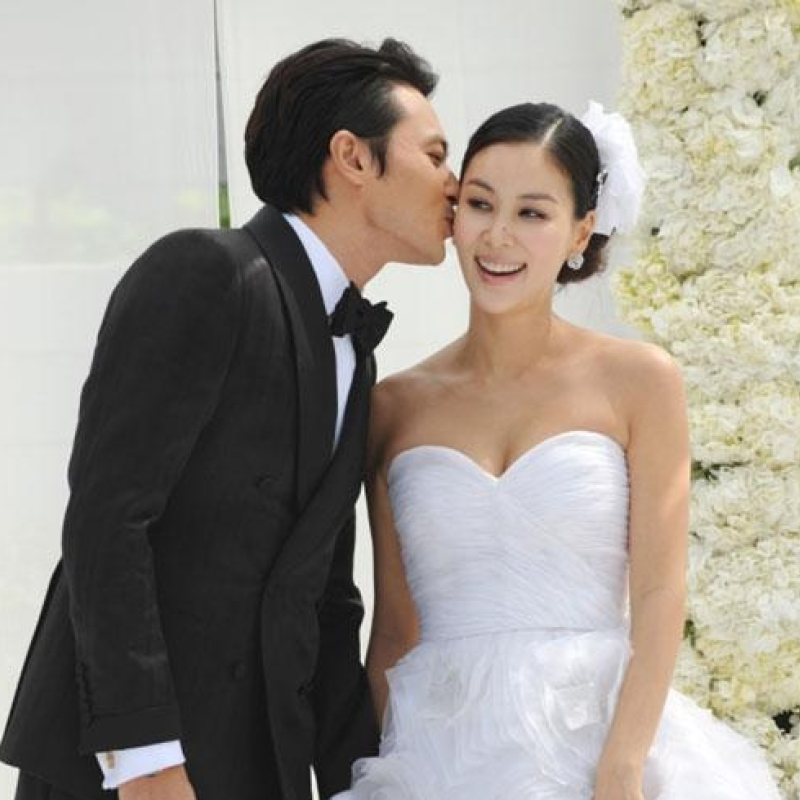 Image from Soompi
This high profile celebrity couple first met on the set of the 1999 film "Love Wind Love Song". As with any normal relationship, it was definitely not a 'love at first sight' story. However, they did become best friends and remained so after their debut. It wasn't until years later when friendship blossomed into something more.
Like every relationship, they had their ups and downs. They even almost broke up once as she felt that he wasn't ready to settle down. Refusing to give up on the love of his life, he then resolved to change his lifestyle in order to remain with her. This celebrity couple finally tied the knot in 2010, in a grand wedding attended by more than 500 guests. Talk about romantic! They are parents to a girl and a boy.
4. Han Ga In & Yun Jung Hoon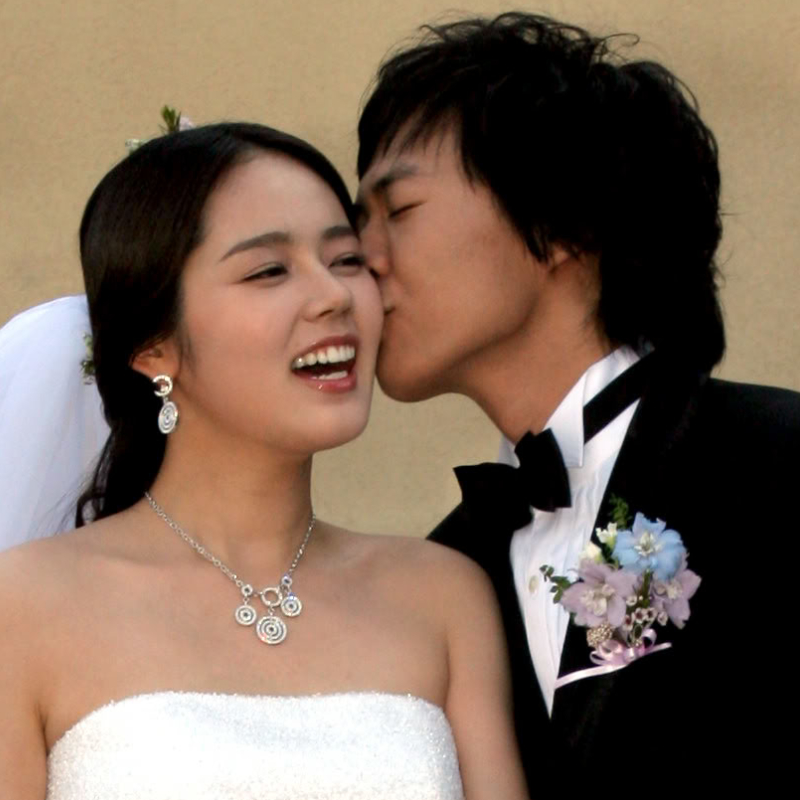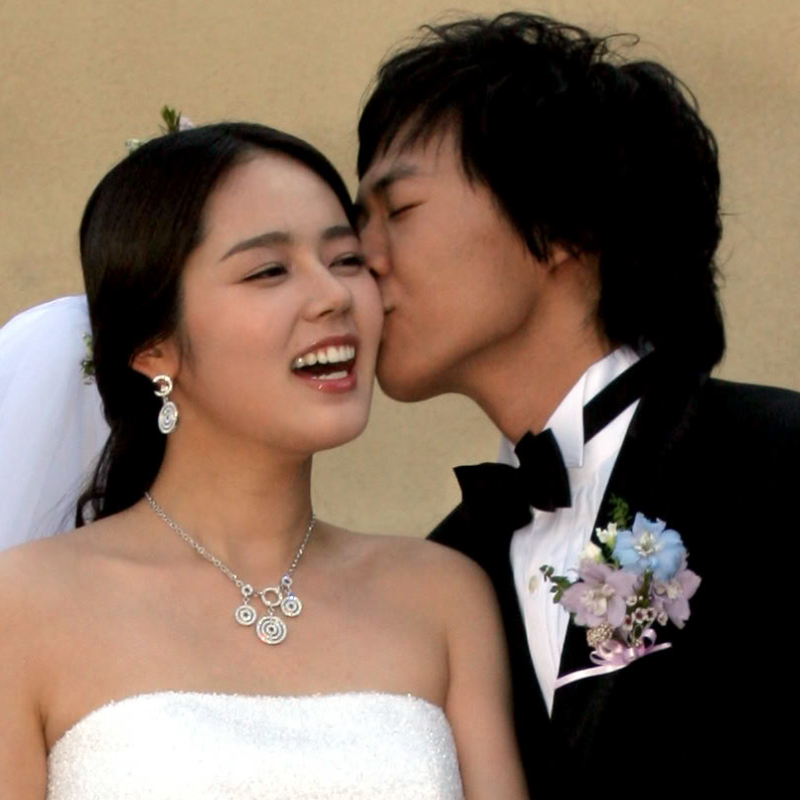 Image from KDrama Stars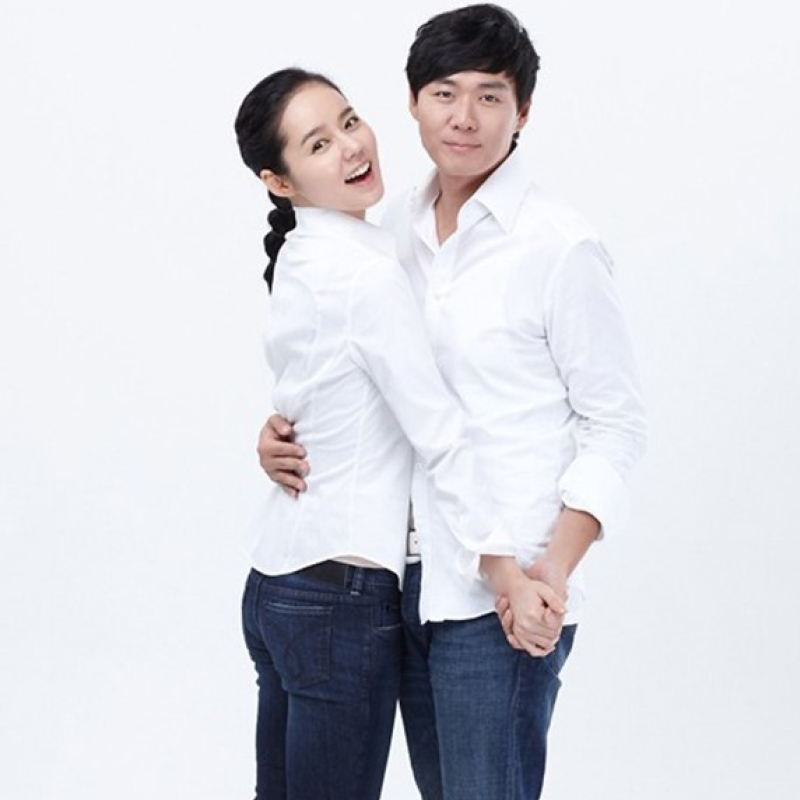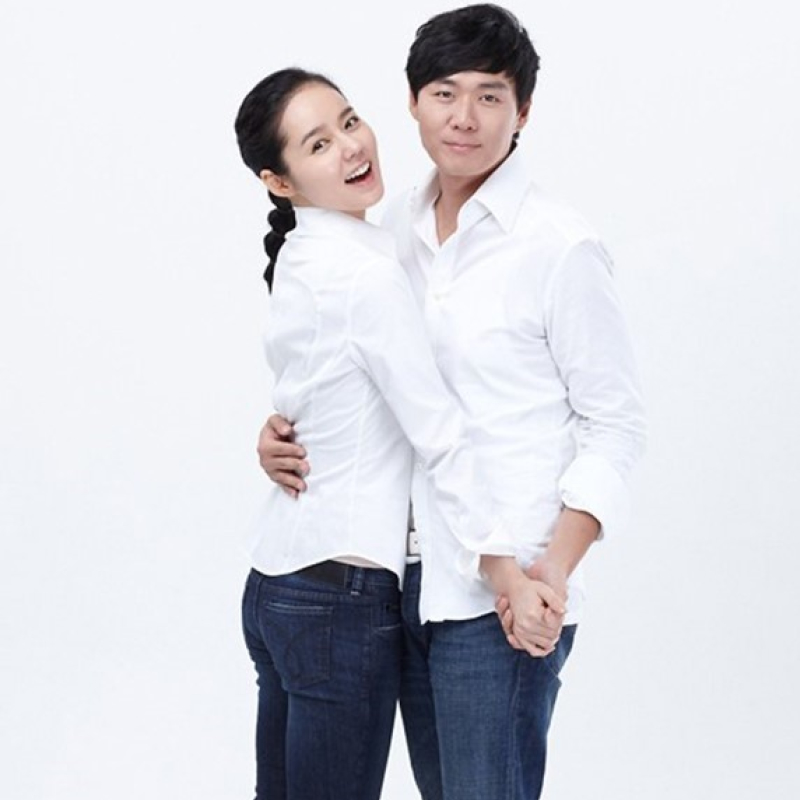 Image from Drama Fever
This adorable celebrity couple met on set in the 2003 drama "Yellow Handkerchief". Han Ga In was just a young actress that had just entered the scene. It wasn't love at first sight, but Yun Jung Hoon said that one day at set, he noticed her and it seemed like she was giving off rays of light.
If that isn't adorable enough, the two got together while still filming the drama, and tied the knot two years later in 2005. Though Han Ga In's parents weren't too keen on her settling down so early, and were a bit starstruck when they met Yun Jung Hoon for the first time. After all, he is a well-known celebrity! After 11 blissful years together, Han Ga In gave birth to a baby girl.
5. Lee Chun Hee & Jeon Hye Jin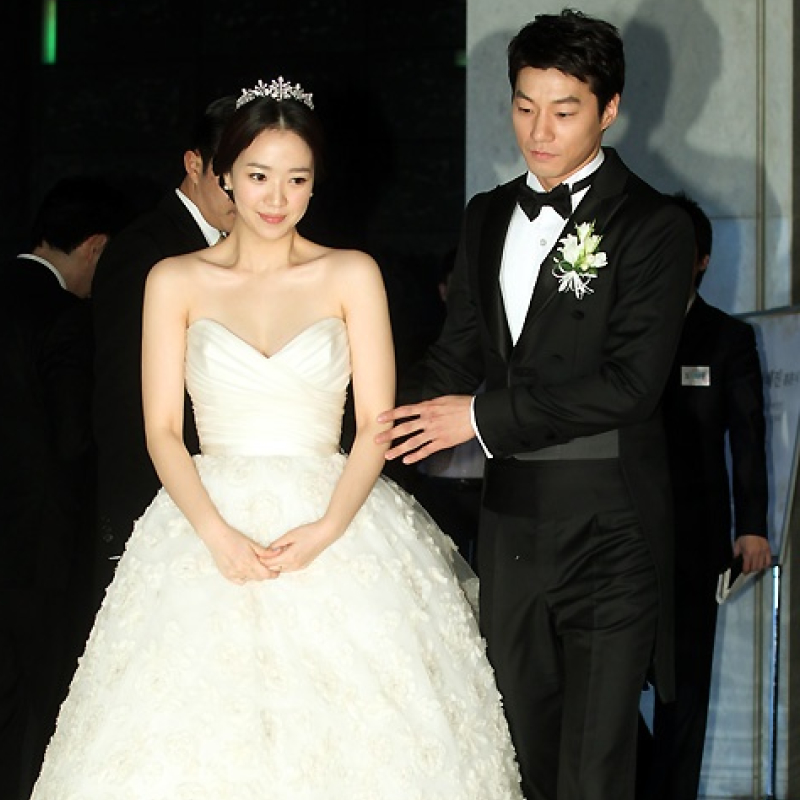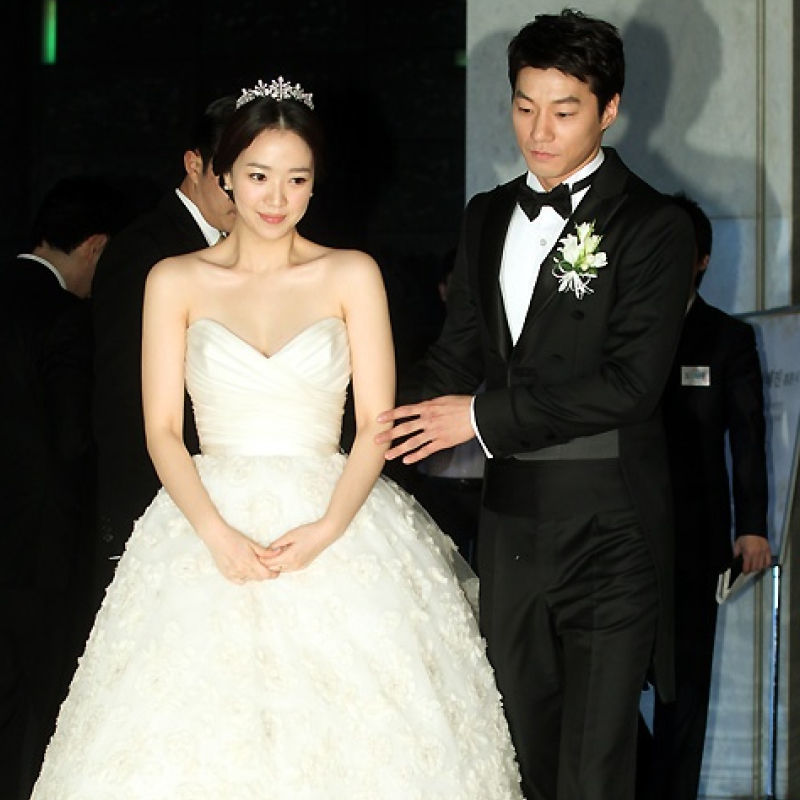 Image from Soompi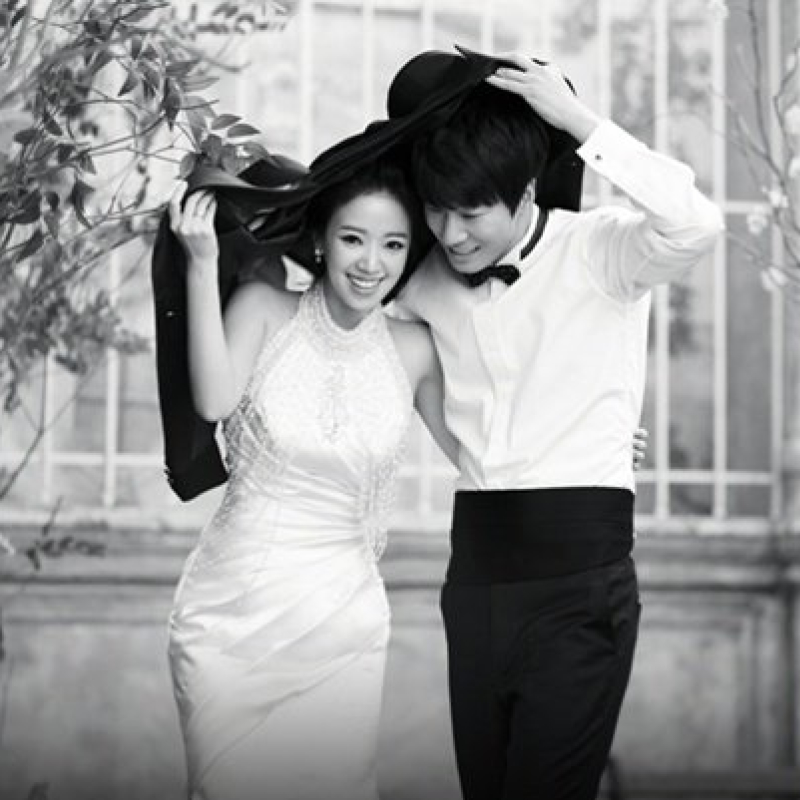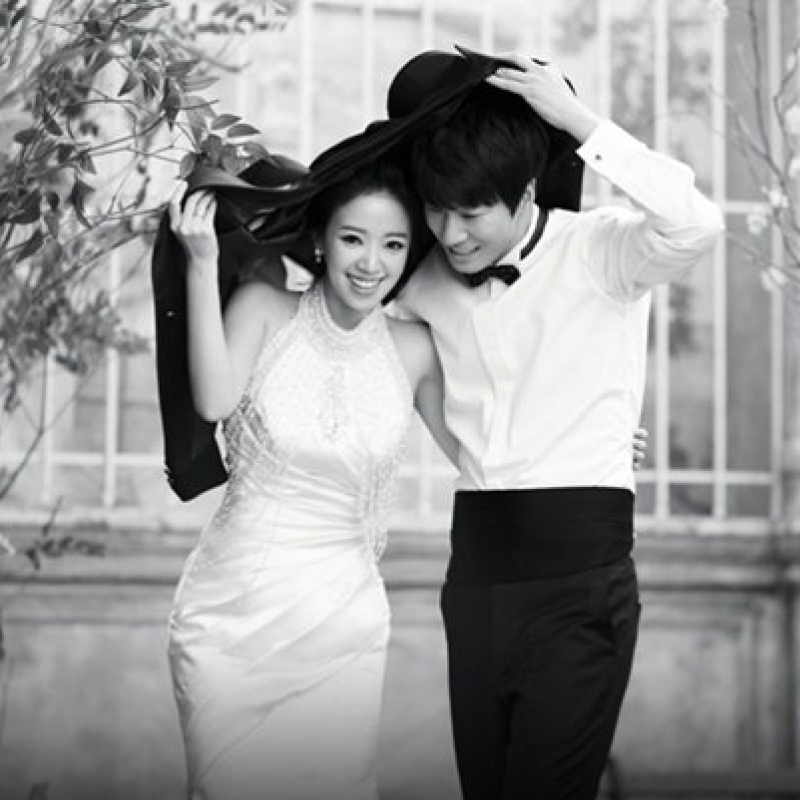 Image from Allkpop
Our next celebrity couple has a little bit of a bad boy twist to it. Before meeting Jeon Hye Jin on the set of "Smile, You", Lee Chun Hee was a man who would never settle, and was fond of partaking in extreme sports and clubbing. When he met her, he realized that he was becoming more into hobbies that are more family-friendly and family cars. Talk about a 180!
The couple tied the knot in 2011, and the ceremony was attended by various famous stars, who were there to congratulate them on their union. They are parents to a beautiful daughter.
6. Lee Bo Young & Ji Sung
Image from Drama Fever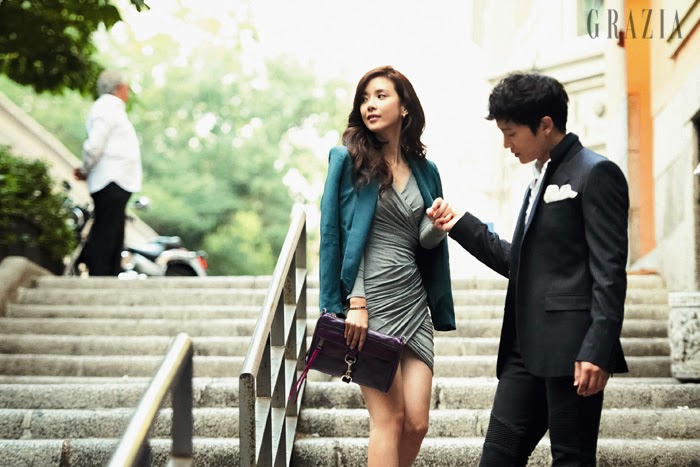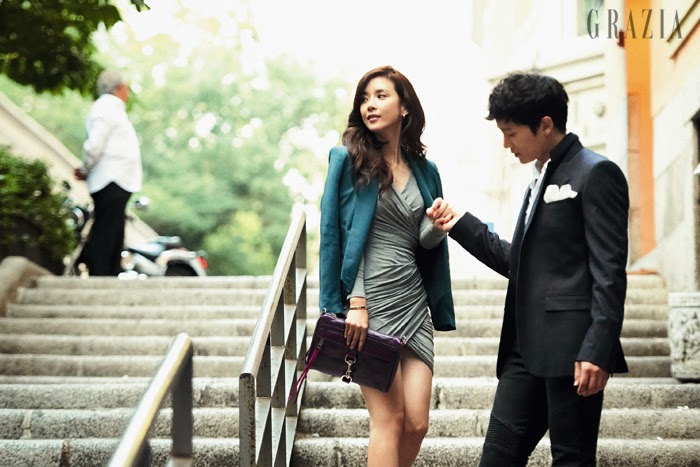 Image from thetalkingcupboard
The two first met on set of the 2004 drama "Save the Last Dance For Me". Though in the drama, Lee Bo Young did not end up with Ji Sung, in real life, the outcome was quite different. When Ji Sung was in the military, news broke of their relationship with one another. Initially, he asked her out for a drink, but was rejected due to certain societal pressures.
However, Ji Sung was determined that she was the one, and was determined to quit acting if that was what it took. Eventually, he managed to win her over due to his persistence. They then went on to date for 7 years, and marrying in 2013. The two are still as cute as ever, visiting each other at their sets whenever they can. How adorable is that? They have one child together.
7. Joo Sang Wook and Cha Ye Ryun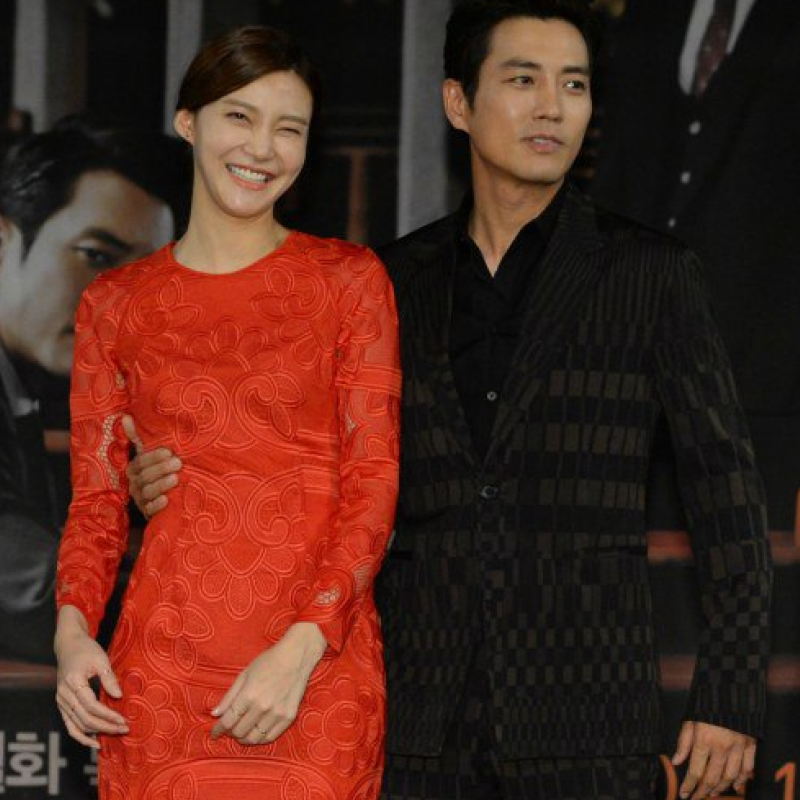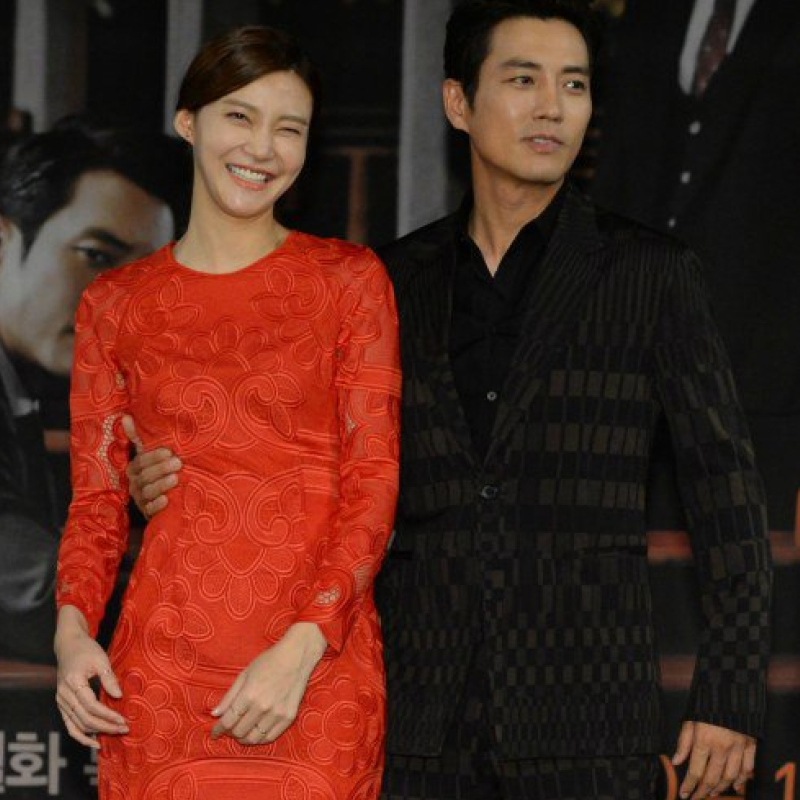 Image from Netizen Buzz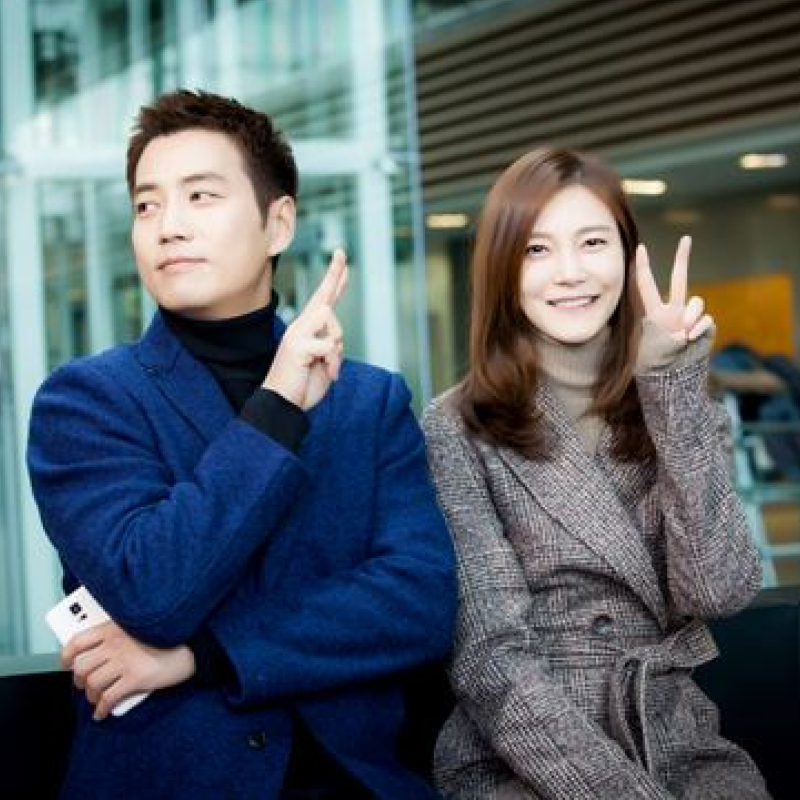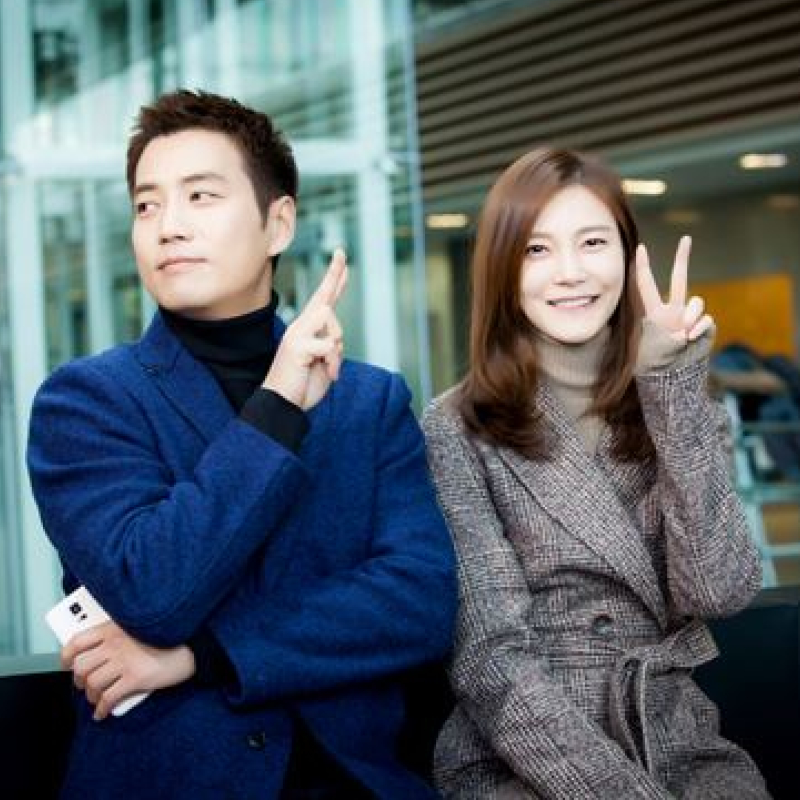 Image from Dramafever
The celebrity couple met on the set of the 2015 drama "Glamorous Temptation", and became involved with one another after the filming. They officially announced their relationship on March 2016. In fact, this celebrity couple has just tied the knot last month!
Before the wedding ceremony, Joo Sang Wook revealed that in order to combat his nerves, he consumed two bottles of soju at home before heading there. Though nervous, he also commented that he felt 'incredibly happy and joyful'. He also said 'I don't think I've ever felt this way before'. So. Cute!
8. Eugene & Ki Tae Young
Image from allkpop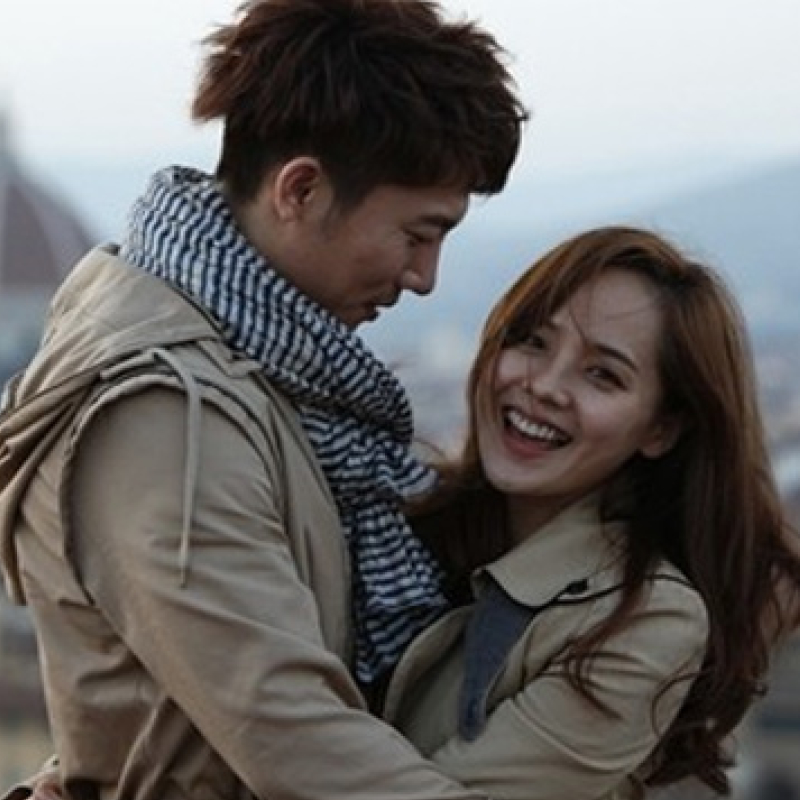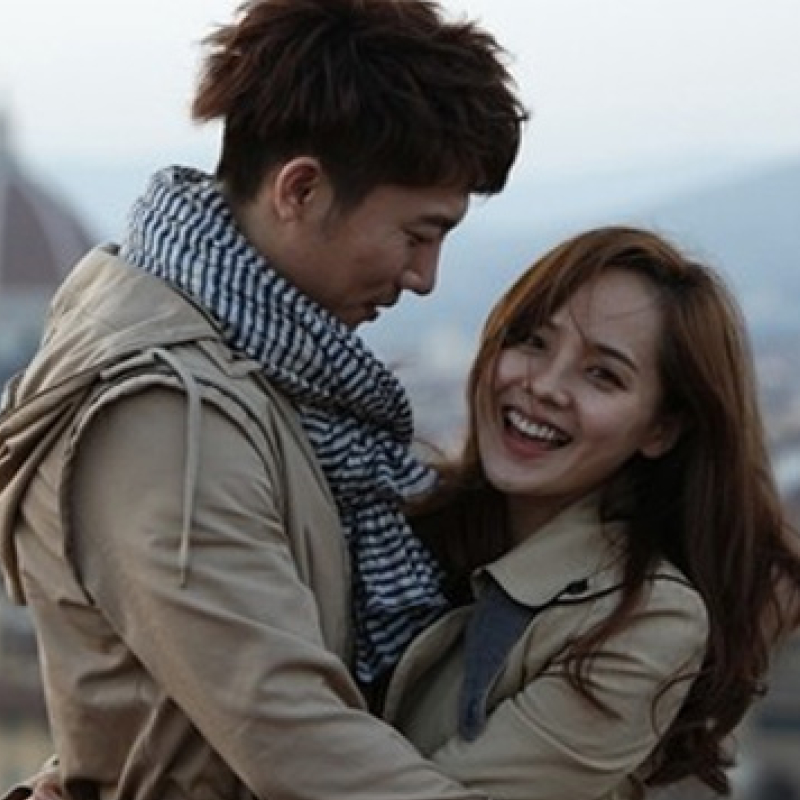 Image from Soompi
This beautiful couple met on the set of 2009 drama "Creating Destiny". Through the drama, they drew closer to one another, and started dating when the drama was wrapped. As Eugene was known as the 'SES Fairy', Ki Tae Young then got a songwriter to write a song that was titled 'Oh My Fairy' for her. He then sang this song to ask for her hand in marriage.
The celebrity couple tied the knot in 2010, and gave birth to a beautiful daughter on 2015. Their daughter is also paving a path to fame and makes regular appearances on the show "Superman is Back". The couple recently had a lovely couple photo shoot that was filled with so much love. Ki Tae Young commented that meeting Eugene had changed his life for the better. So sweet!
9. Lee Sang Woo & Kim So Yeon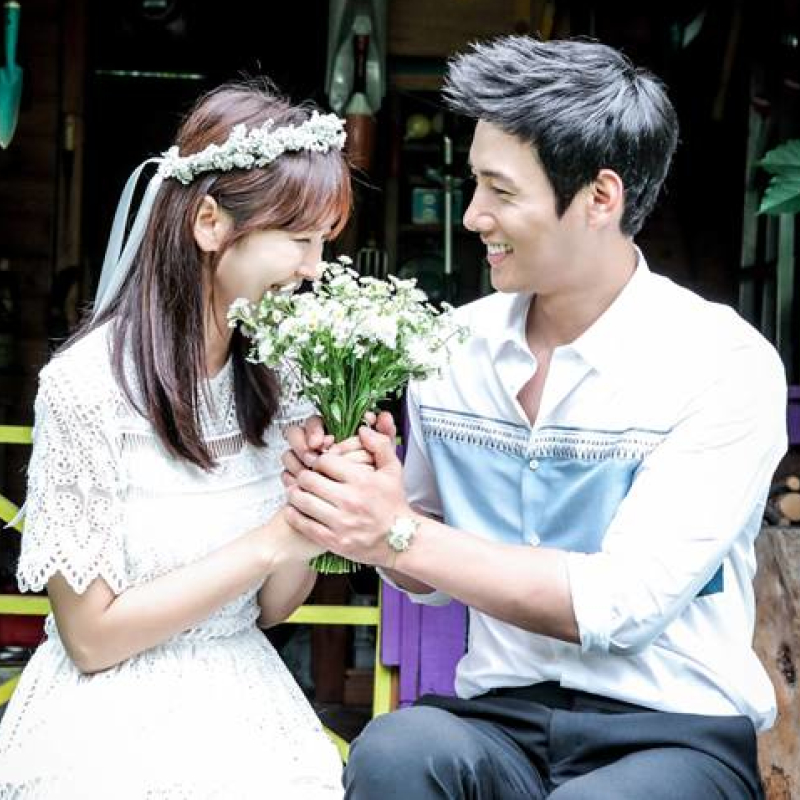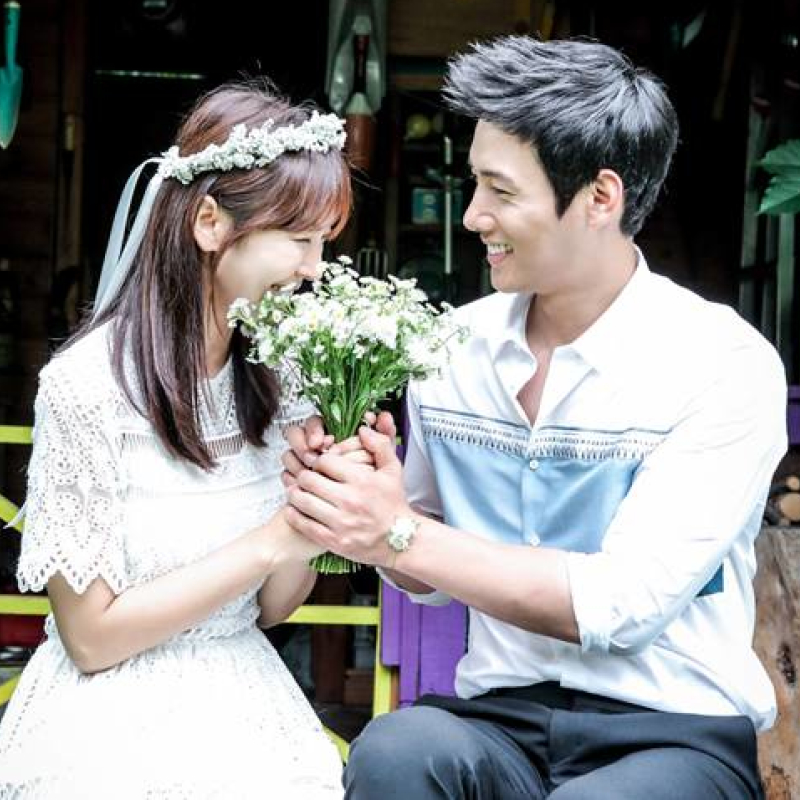 Image from allkpop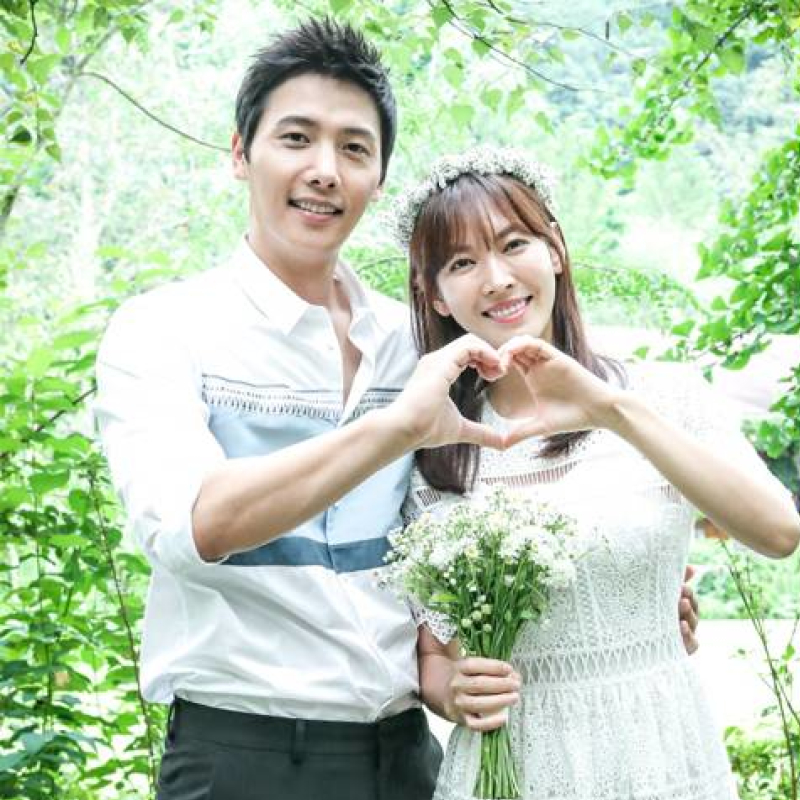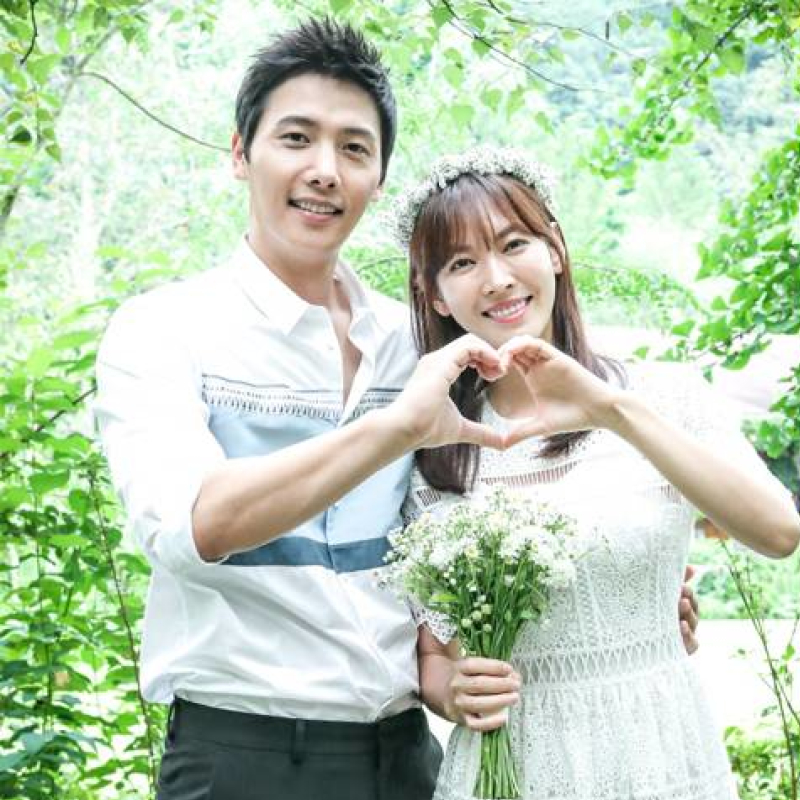 Image from allkpop
This power couple starred together in the 2016 drama "Happy Home". Ironically, they portrayed the love story of a couple going through divorce. Their excellent performances earned them both High Excellence Awards in the 2016 MBC Drama Awards. Talk about amazing!
They started dating after the drama was wrapped up, and tied the knot 6 months later in a whirlwind romance. Kim So Yeon's label revealed that their relationship is maintained by cheering and supporting each other.
10. Gu Hye Sun & Ahn Jae Hyun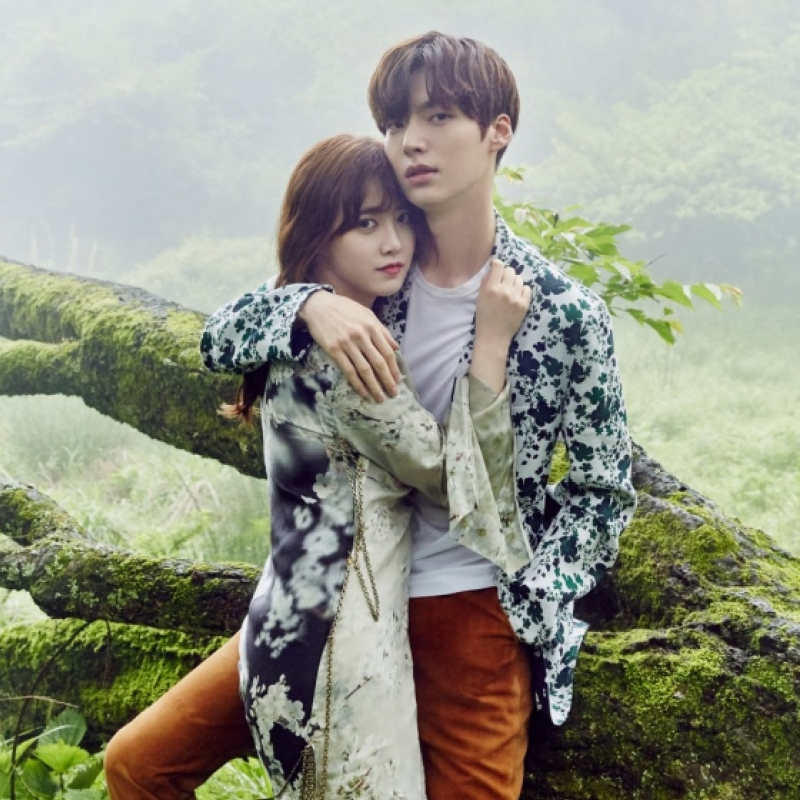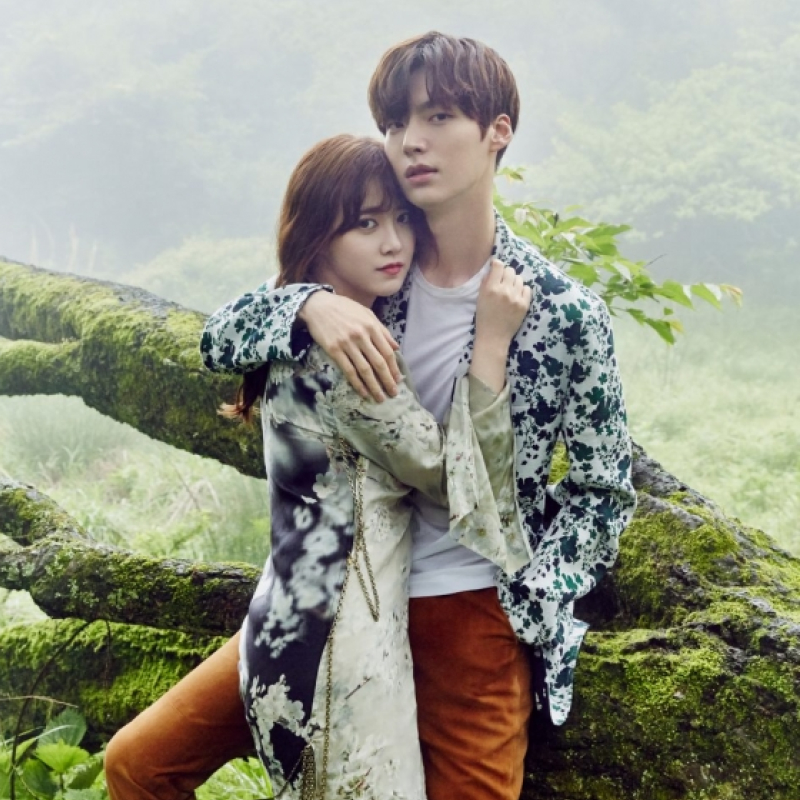 Image from Dramafever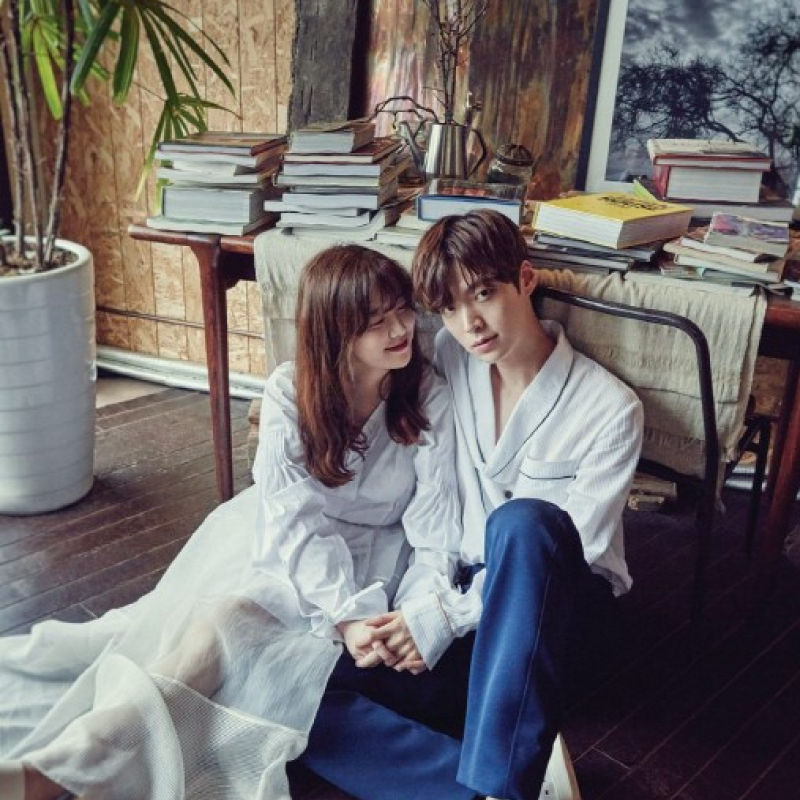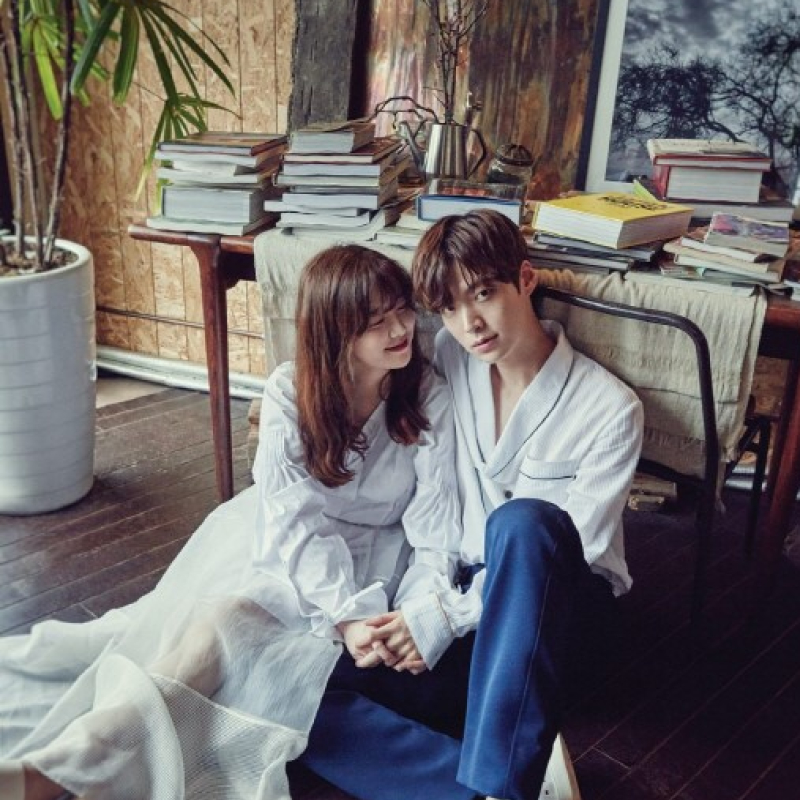 Image from Soompi
This celebrity couple starred on the 2015 drama "Blood", and made fans swoon over Ahn Jae Hyun's 'bouquet proposal' that he revealed on Instagram. The video showed Gu Hye Sun sitting on a car trunk filled with plants and flowers.
As if that wasn't sweet enough, after the couple tied the knot in March 2016, they then gave fans a chance to look into their new life together with a reality program called "Newlywed Diary". On the show, Gu Hye Sun revealed that she knew Ahn Jae Hyun was the one when she realized that she became an innocent child around him.
Bonus: Soong Joong Ki & Song Hye Kyo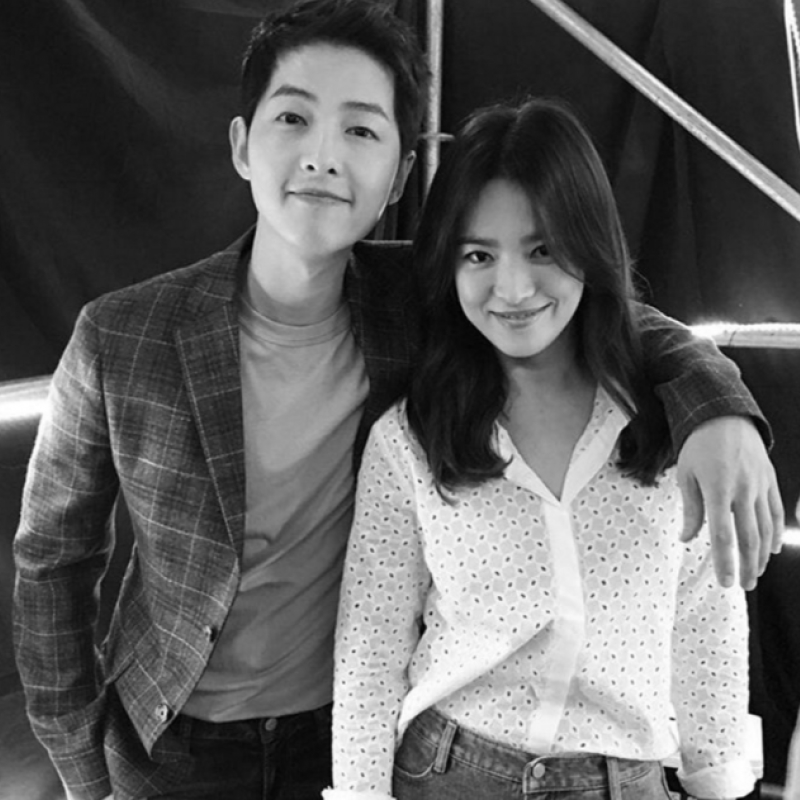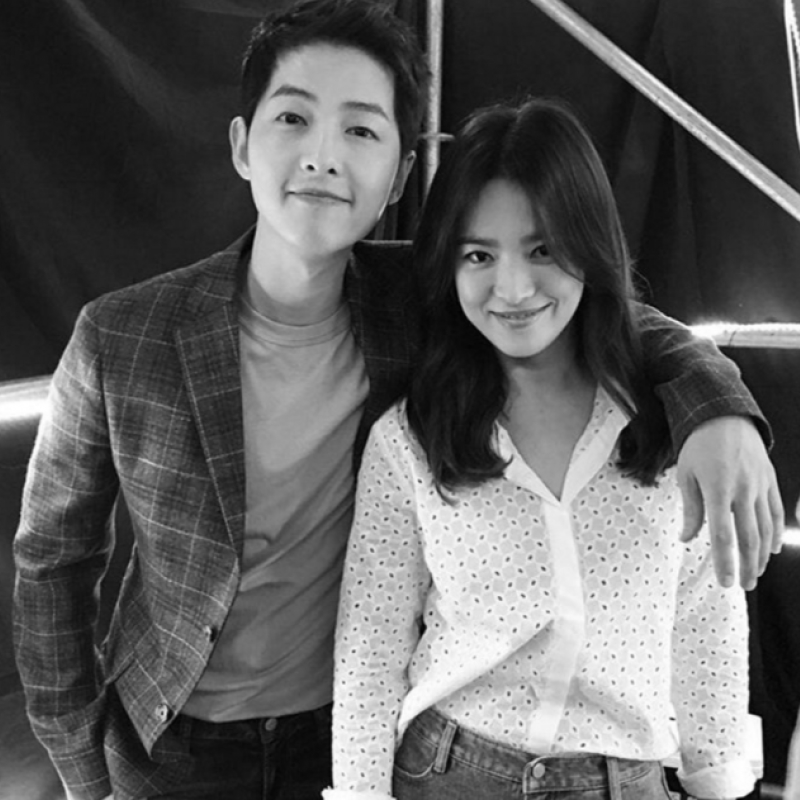 Image from Dramafever
And now it's time for the couple of hour – Soong Joong Ki and Song Hye Kyo. Capturing the world's hearts with the 2016 drama "Descendants of the Sun" (I've personally watched it twice over), the show really took the world by storm. Though there had always been speculation regarding their relationship status, they have always denied that there was anything going on between them.
Recently, there were rumours that the couple had went on a holiday together but they had denied any dating rumours. Well, now that the cat's out of the bag, the couple's representatives said that they had kept everything quite as they wanted to be careful, and that "marriage is personal and involves two families". They did not want to break the news to the public until they had come to a decision regarding the wedding.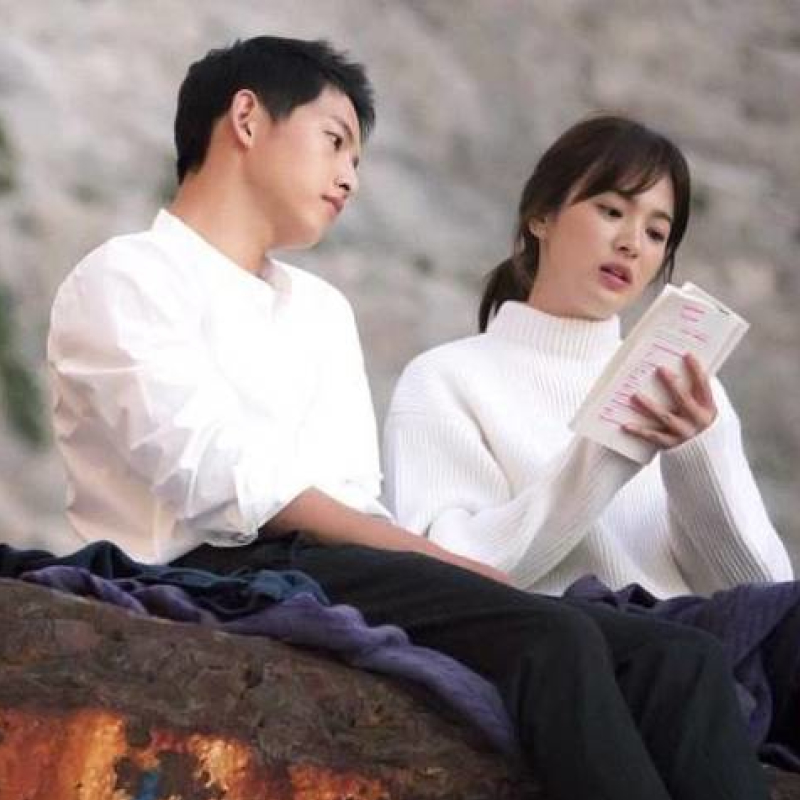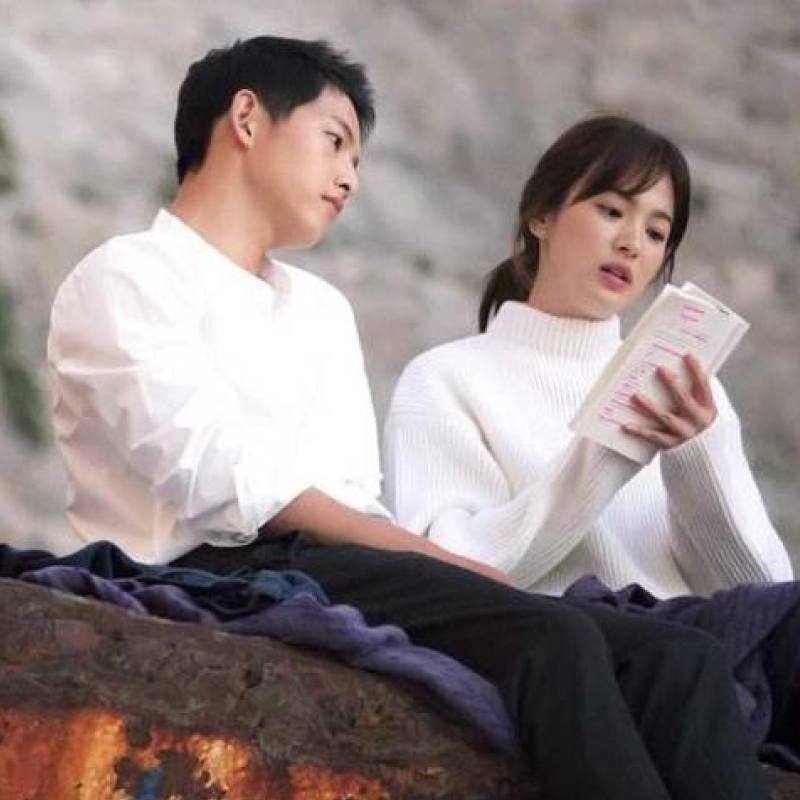 Image from Frostsnow
Song Joong Ki also remarked that the marriage was not announced earlier out of respect for his family. He also did not want to "cause any harm" towards his upcoming film "The Battleship Island". Considering the amount of public scrutiny they get daily, it's definitely not surprising that they would like to keep their private lives secret.
The couple actually had begun dating beginning of 2016, even before the hit drama aired! Song Joong Ki secretly sent snacks over to Song Hye Kyo during her photo shoot, sparking some bouts of confusion about his presence there. He then proposed in January and the couple are set to wed on October 31st.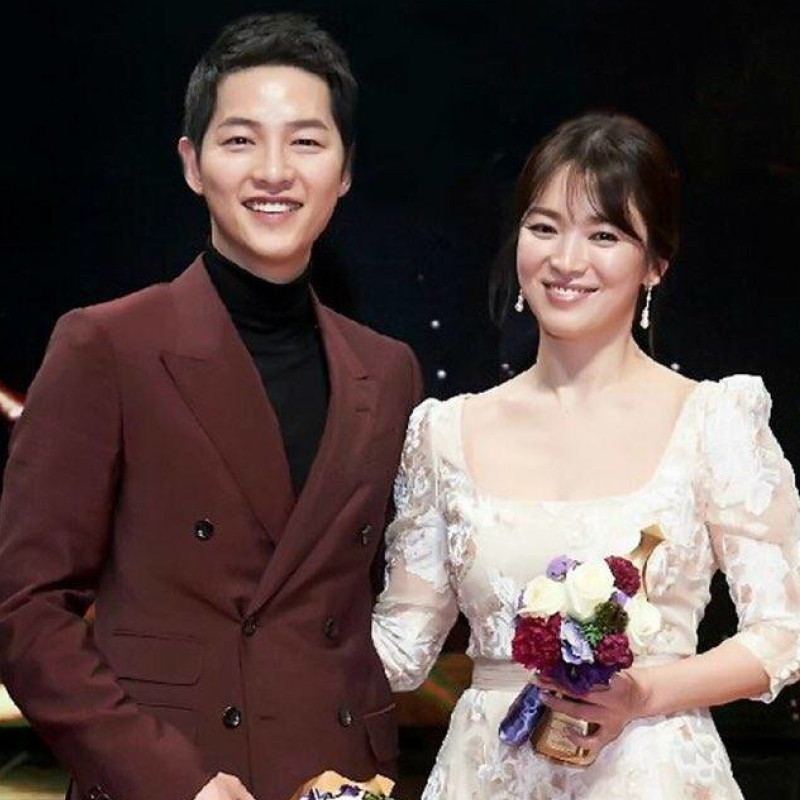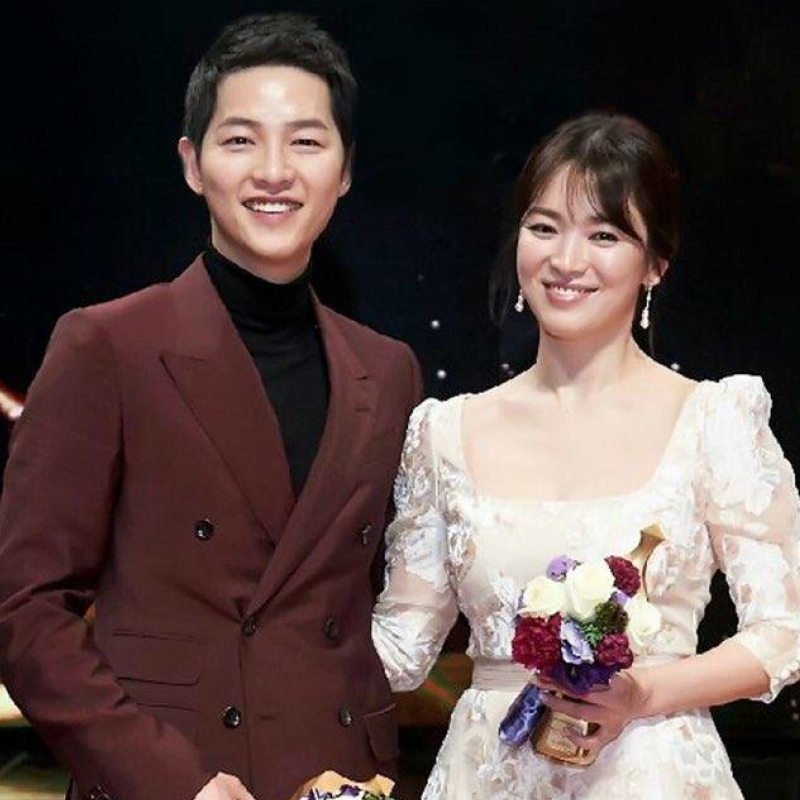 Image from Koreaboo
On behalf of the team in Wedding.com.my, we would like to congratulate Song Joong Ki and Song Hye Kyo on their upcoming nuptials. Be sure to stay tuned to our blog as we're sure to cover it!
For more wedding stories, tips and tricks, visit Wedding.com.my now!