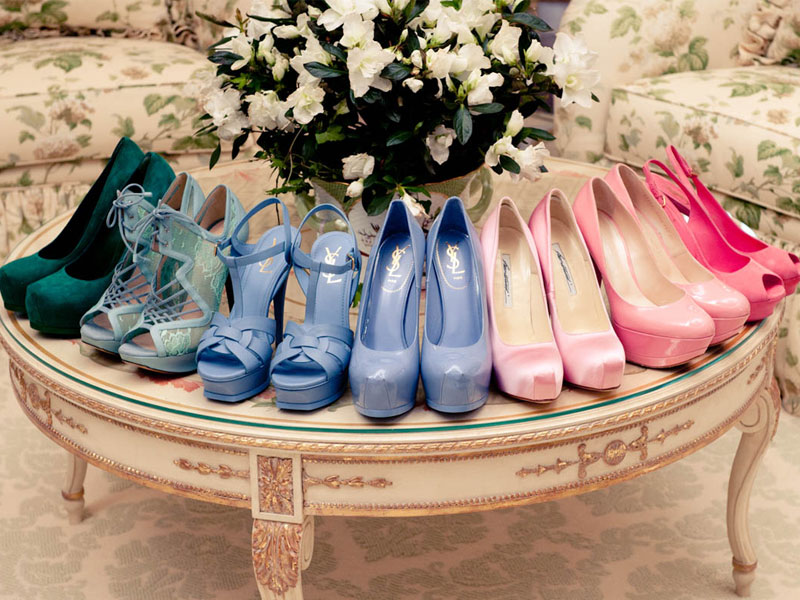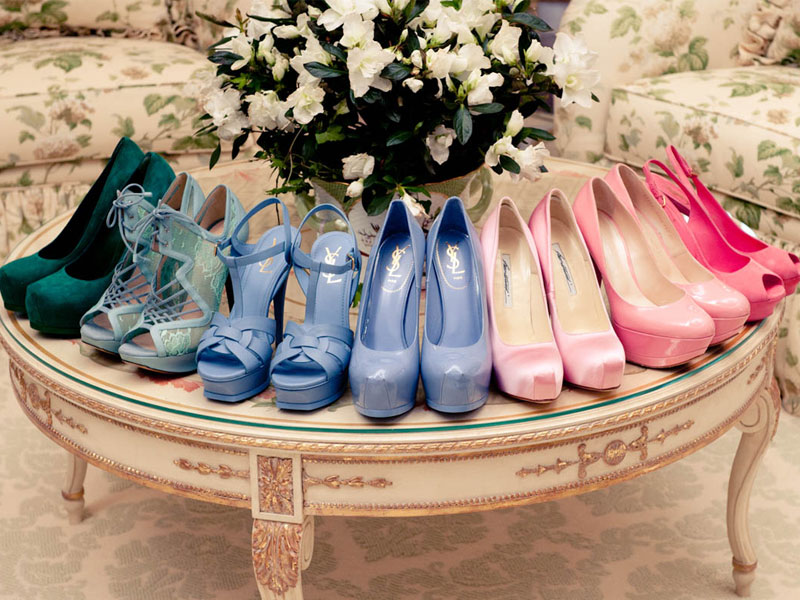 It's never a bad idea to pair your wedding dress with a pair of coloured wedding shoe! Wedding shoes do not necessarily have to be white or nude. For brides who wants to match their shoe colour to their wedding theme colour, go ahead! The photos will look amazing as your heels will stand out and not only that, wearing a coloured shoe shows your boldness and sense of quirkiness. Here are 5 wedding shoe colours that can never go wrong on your wedding.
1. Dark Purple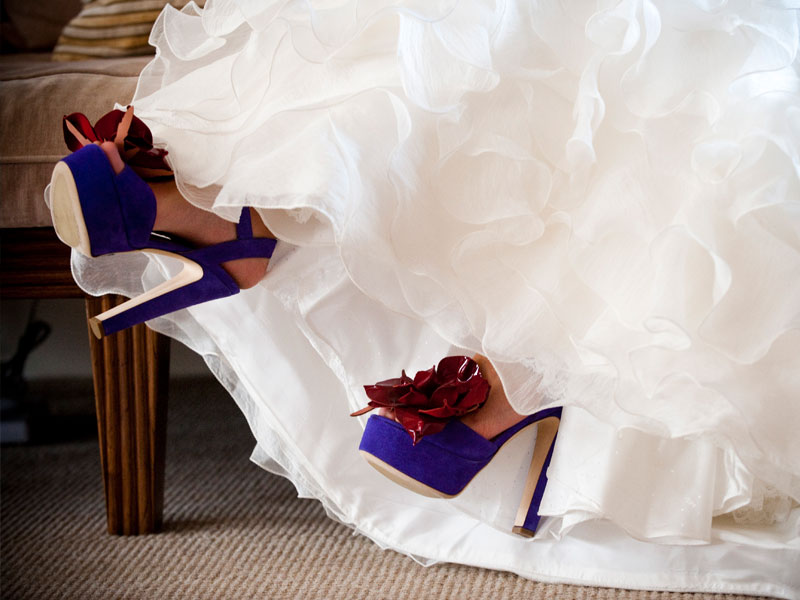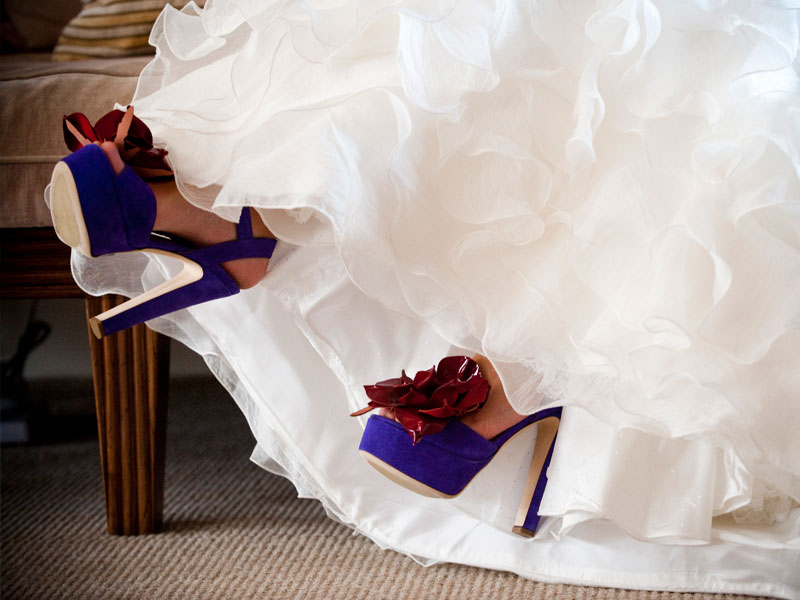 Dark purple is very romantic and elegant, suitable for the bride who wants a dark coloured pair of wedding heels. However, heels with this colour is not easy to be found so make sure you start looking around at the early stages of your wedding planning.
2. Yellow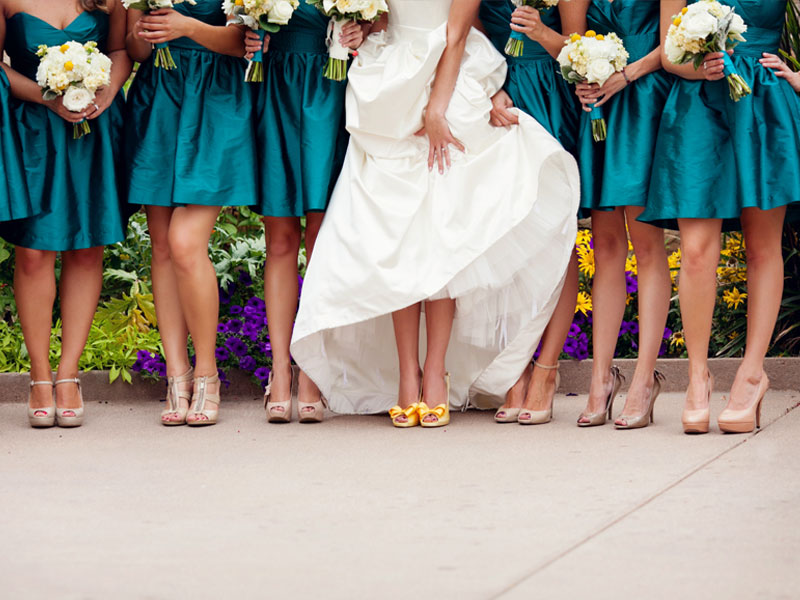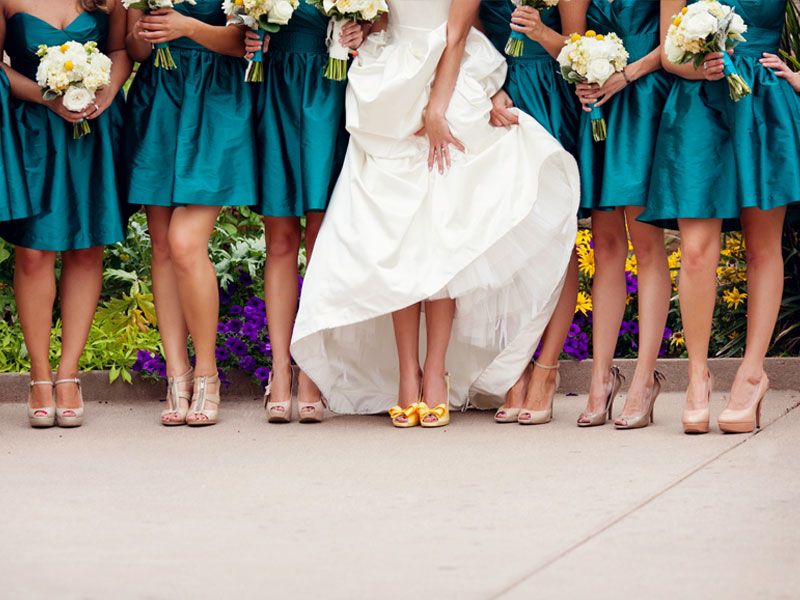 A colour that is suitable for garden weddings or a yellow wedding theme. Pair it with the yellow flowers in your bouquet and you will look like a garden fairy on your big day. Yellow heels are also hard to get so search the net and also shoe shops to make sure you get your special wedding heels.
3. Turquoise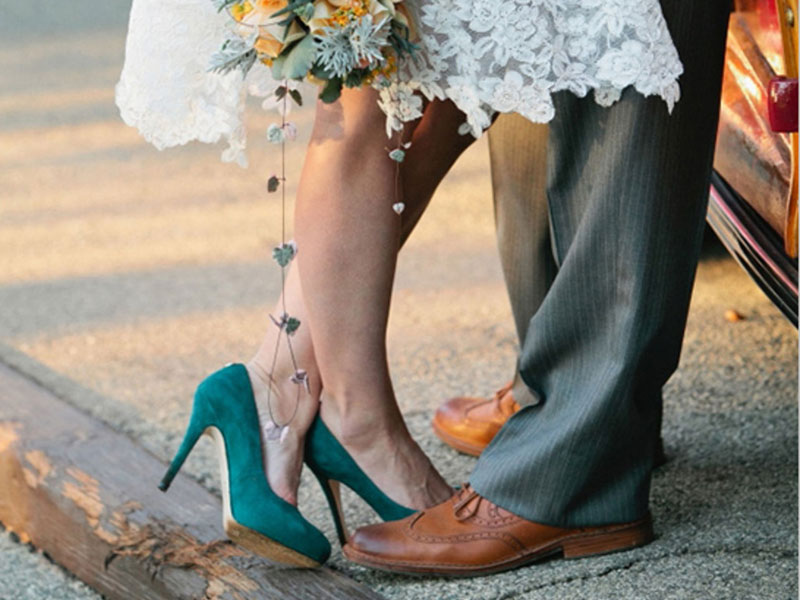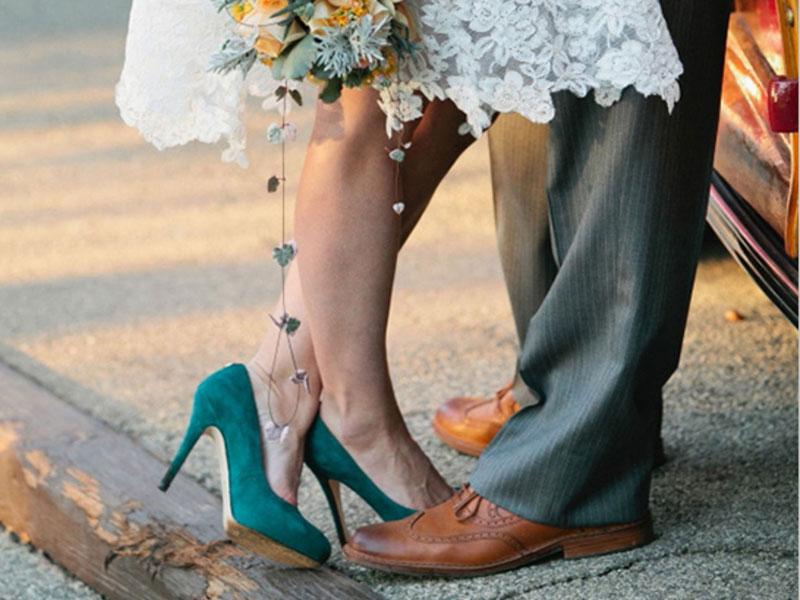 Turquoise colour is not only unique but also sweet. The greenish-bluish shade is a garden wedding favourite as it simple matches the green nature surrounding the wedding. Turquoise coloured heels are fairly easy to find since the colour was once part of the recent years' fashion pantone colour.
4. Electric Blue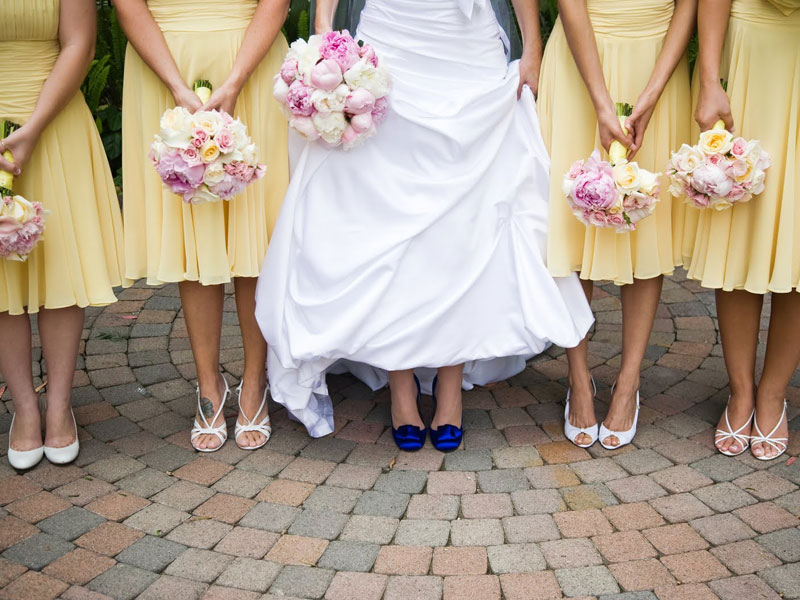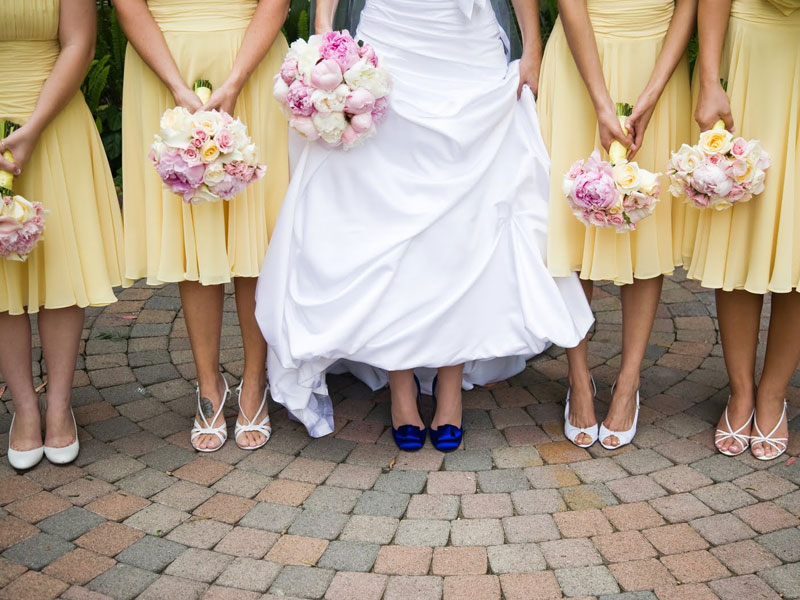 If you want something sharp that captures the attention, an electric blue pair of heels will definitely steal the spotlight. Due to it's striking colour, this shade is for the brides who aren't afraid to be different.
5. Bright Red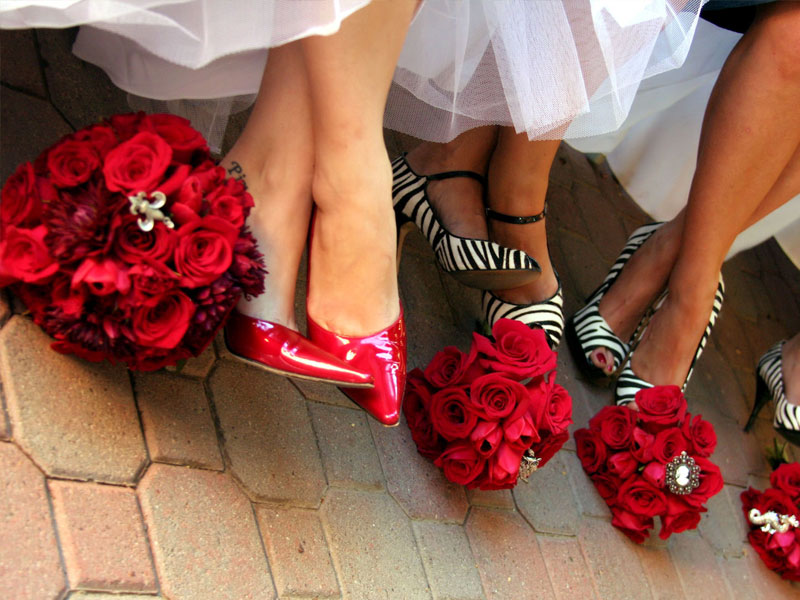 If you are going for a red lipstick look with roses in your hand bouquet, why not pair your wedding look with a pair of bright red heels. It completes the wedding look with so much bold and dare that no one will steal the limelight away from you.