Every bride deserves a hair and makeup artist who can take care of their beauty needs during the preparation for the wedding. We know not everyone wears much makeup on a daily basis, and bridal makeup is a whole different level from everyday wear. To get some tips to help out all the clueless bride-to-bes out there, we had a chat with Shan, a professional and experienced hair and makeup artist from Shang Studio, Subang.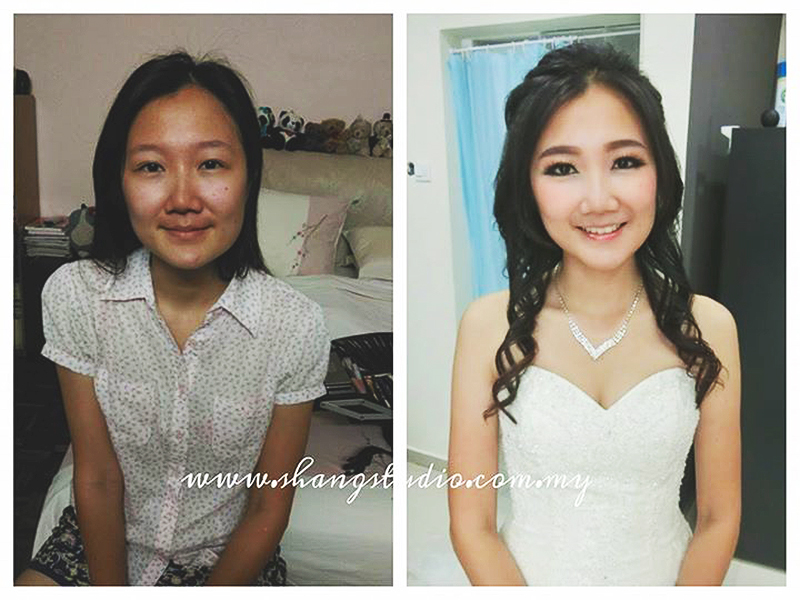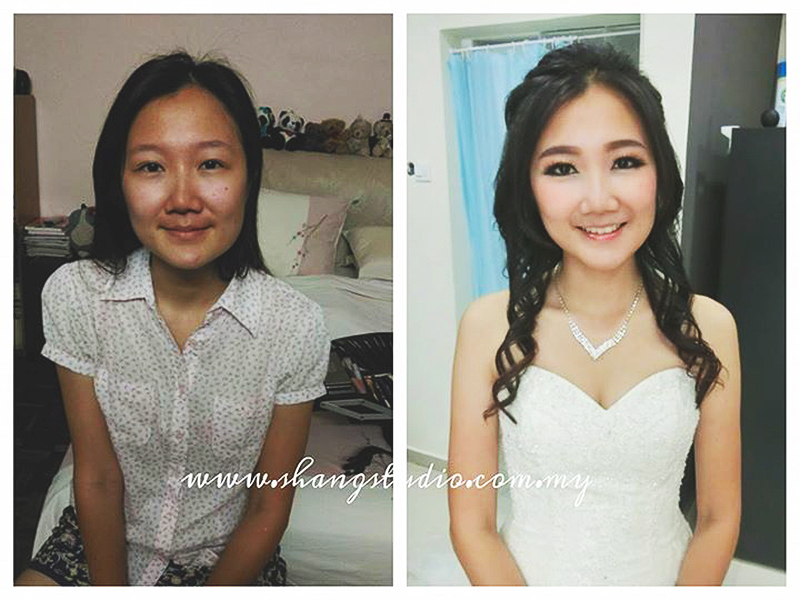 Q: What is your advice to brides after they have chosen their hair and makeup artist for their big day?
A: Firstly, brides themselves must know what they like and want, and communicate it to her HMUA so that she can create something to match her style. Second, brides should keep in contact with her HMUA, especially 2 days before the wedding. Also, let the makeup artist know what you like and dislike, for example if you prefer Korean-style makeup, smoky eyes, even your hairstyle. Provide photos as a reference for the HMUA.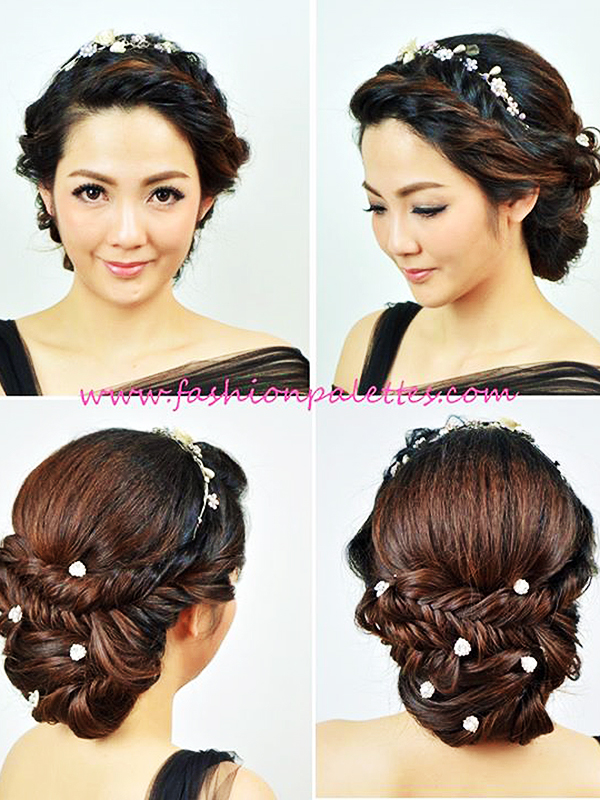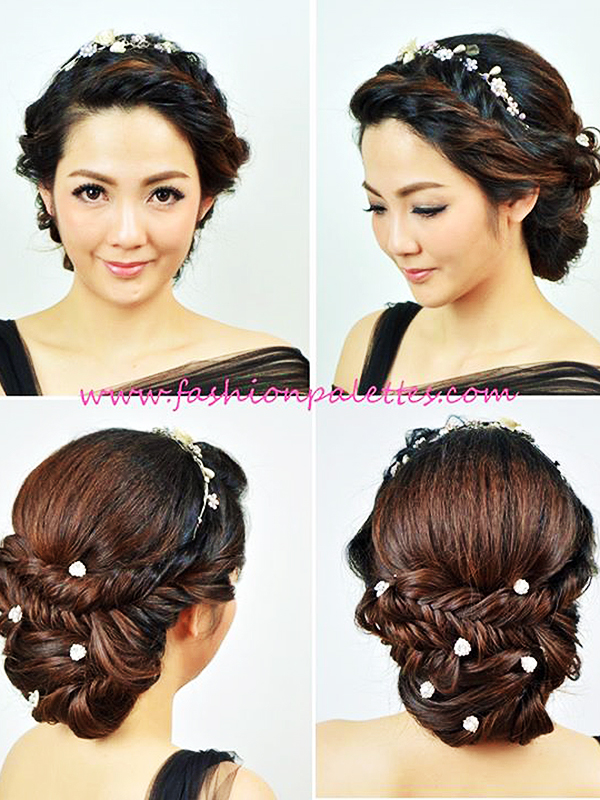 Q: What does a bride need to prepare before her makeup?
A: The most important thing a bride can do before makeup is get enough sleep, as it is extremely beneficial for her complexion. With enough sleep, she will look fresh and radiant on her big day. Next, do apply facial masks often during the month before the wedding as this provides hydration. Makeup looks and goes on better on soft, hydrated skin. Also, before the makeup application, use a button-down top as not to ruin your makeup as you change your clothes.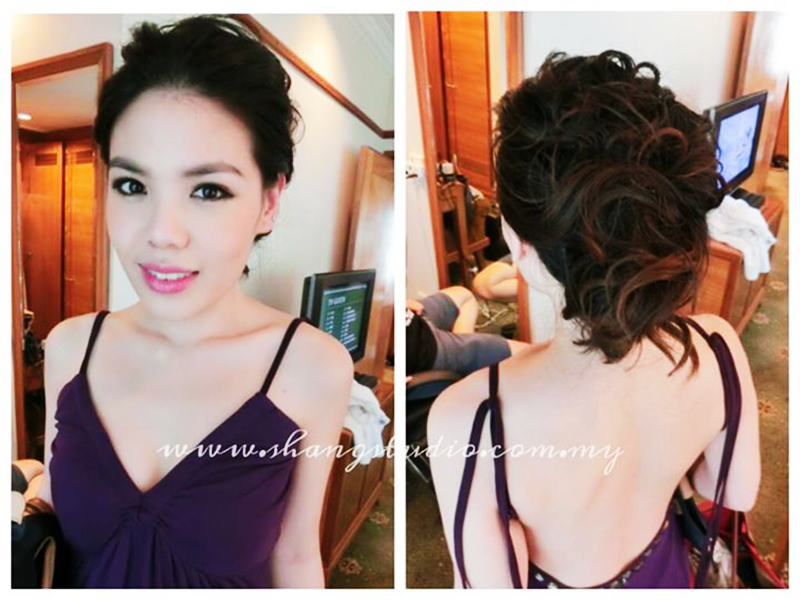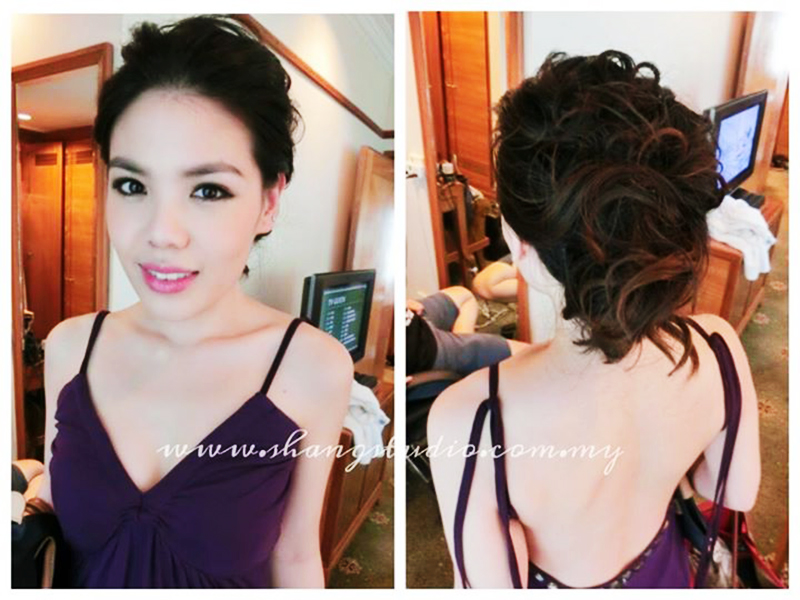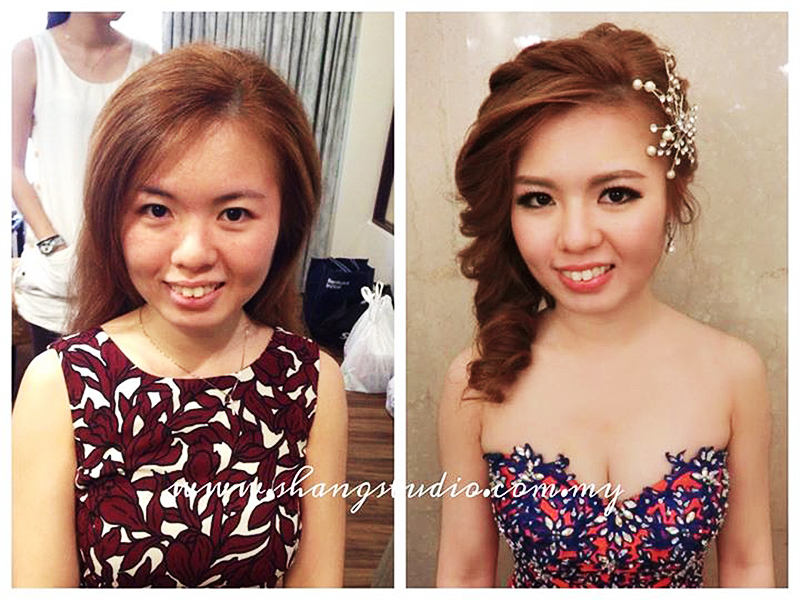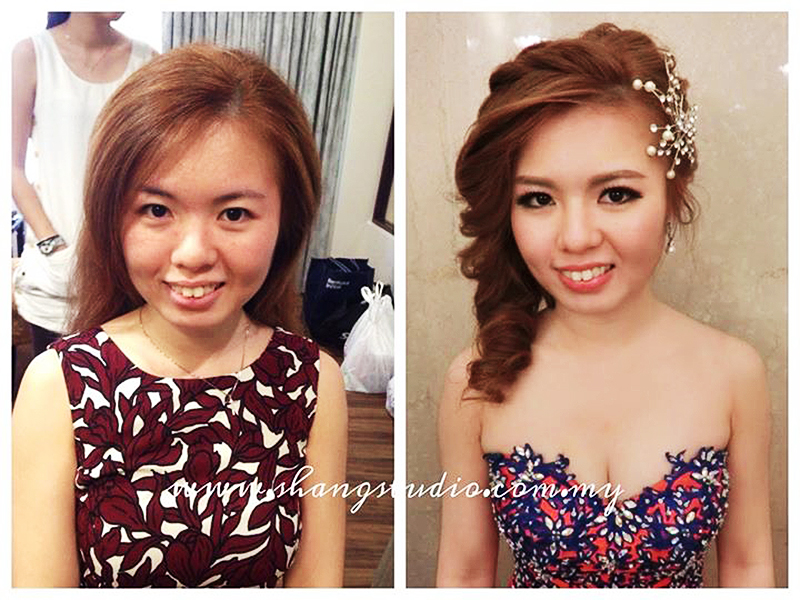 Q: What are your top 5 dos and don'ts on bridal makeup?
A:
Dos
1.Do make an appointment for a makeup trial 2 to 3 weeks before the wedding. Start looking for images of makeup styles that you'd like on yourself, and bring them as a reference on the day of the trial. Try to identify what it is you like about the makeup in the images and take that into account.
2. Do take care of your skin. You should inform your MUA if your skin is sensitive, oily or dry.
3.Do colour you hair.
4. Do get a good rest the night before. If your eyes are still red, consider some lubricating eyedrops to soothe the redness.
5. Do ensure that the place you apply your makeup is bright, and with air-conditioning. Leave the room free for the bride and makeup artist only.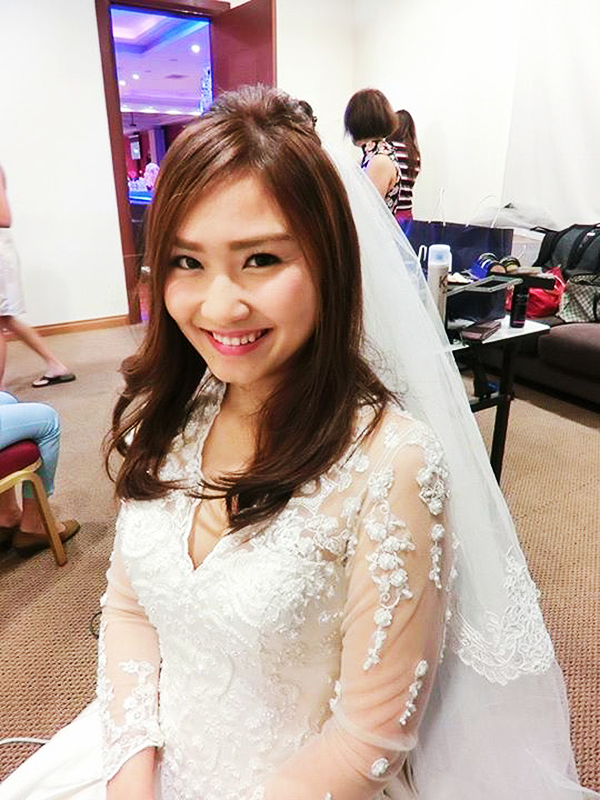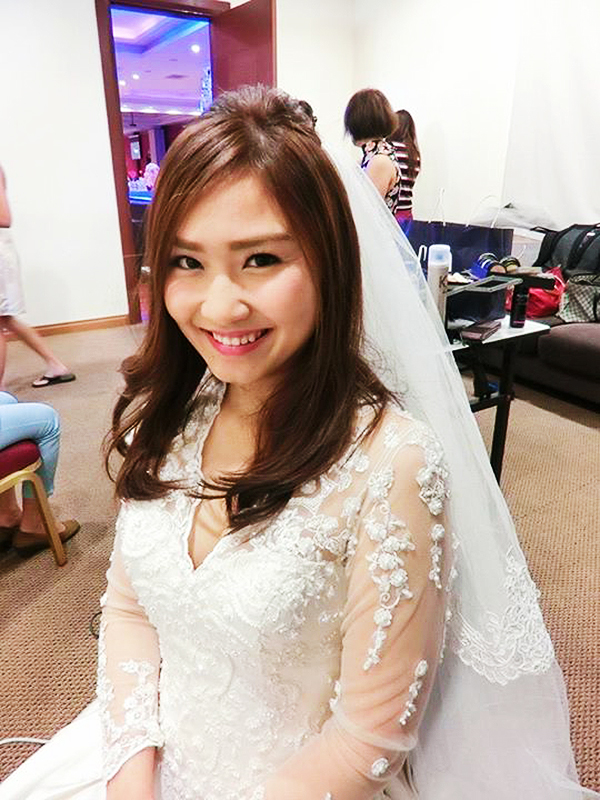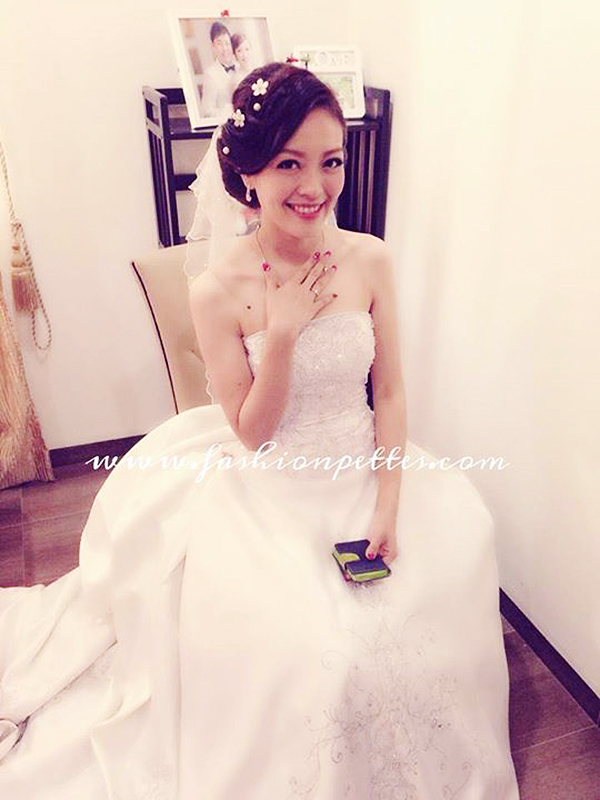 Don'ts
1. Avoid eyelash extensions.
2. Don't change your hairstyle or hair colour right before the wedding. All experiments are best done 6 to 8 months before. The same applies to skin treatments and facials, and et cetera.
3. Don't allow too many relatives and friends to crowd around when the makeup artist is doing the makeup application.
4. Don't rush. Allow at least 1 and a half hours to 2 hours for hair and makeup application on the wedding day.
5. Finally, don't stress about your bridal makeup – your makeup artist will take care of you. So relax and relish being pampered!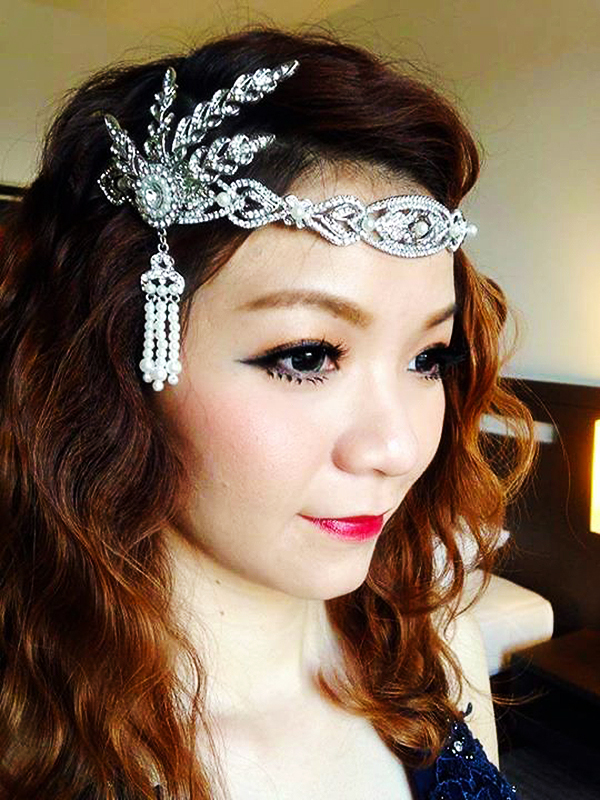 Shan is an accomplished hair and makeup artist of 9 years who is inspired by beautiful scenes, people and surroundings when doing her clients' makeup. Through her work, she hopes to bring positive energy to the clients. Shang Studio is located at 4a, Jalan USJ 4/6B, 47600 Subang Jaya, Selangor.
For more information on bookings and promotions, please visit here.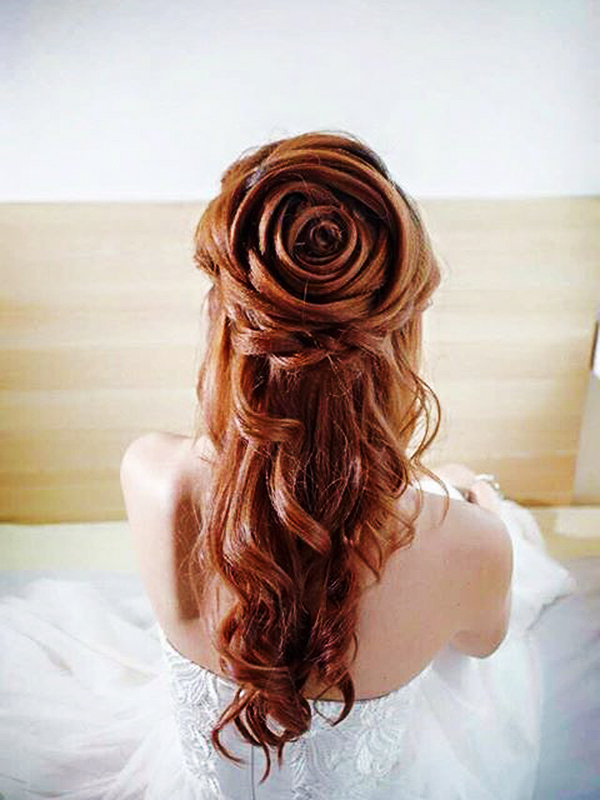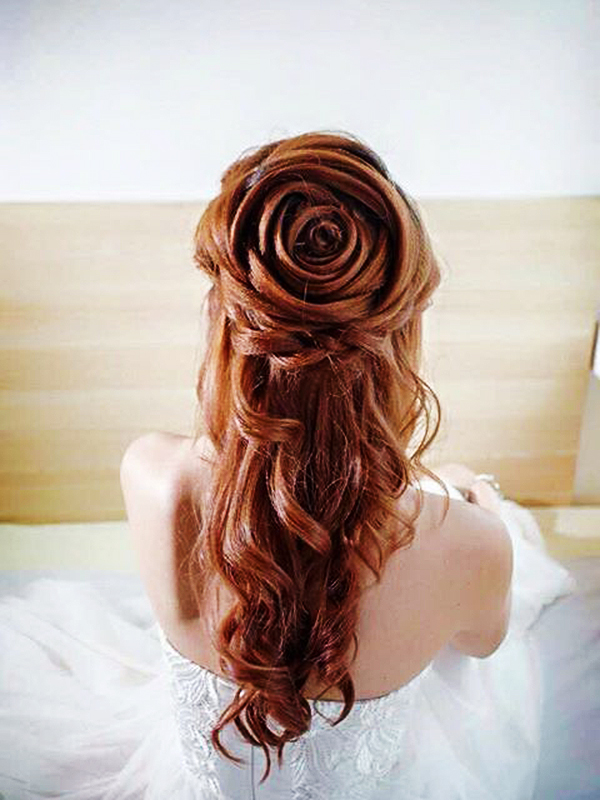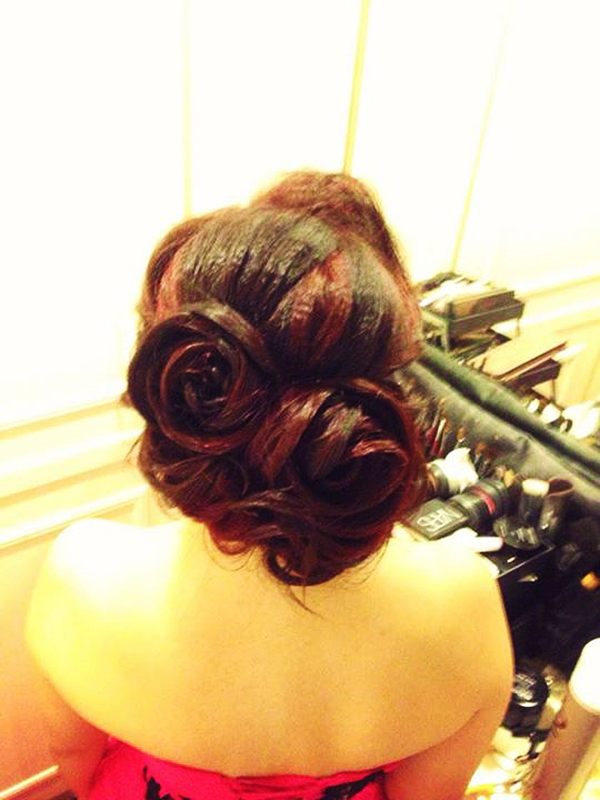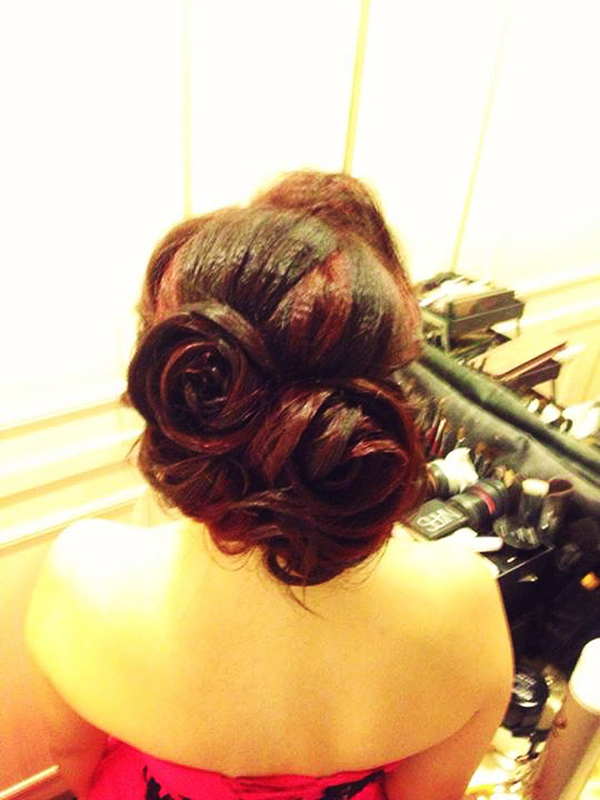 *All depicted hairstyles and makeup styles are the works of Shang Studio.