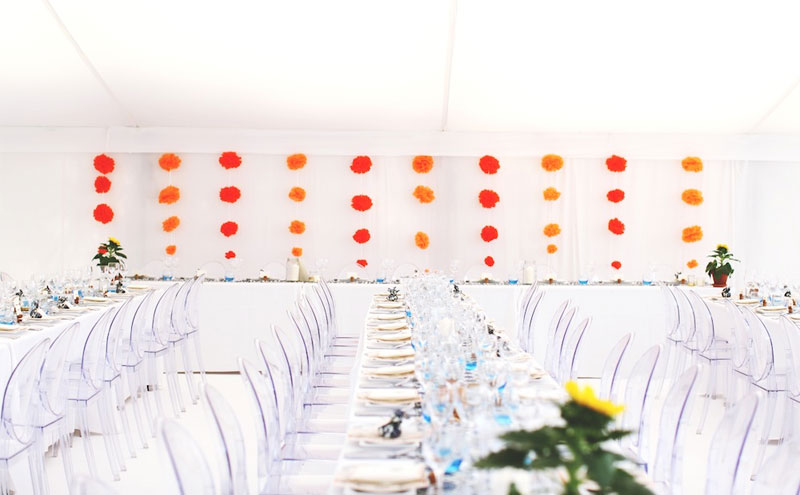 If you've always wanted bright coloured decor to be a part of your wedding yet afraid that it will spoil the whole 'look'  of the wedding, here are some ideas you can take from Polly and Adrian's wedding! They had a simple wedding theme colour but added details to the decor that are of brighter colours. This gives a variety to the decorations and gives out a sunny and warm feeling.
The Inspiration
Polly and Adrian wanted a fun, vibrant and relaxed wedding which is why they chose to tie the knot at the bride's village's church. The reception after the ceremony was at her parents' garden where the decor came alive. The theme colour for the wedding was white and navy but the flowers, ribbons, ties, boutonnieres, and poms poms were in orange, yellow and coral to create a carnival feel.
The couple also designed a logo which bears their initials and used it for their save-the-dates cards. As their initials read 'PandA', Polly and Adrian decided to include panda illustrations on their photobooth wall. This is so cute and creative!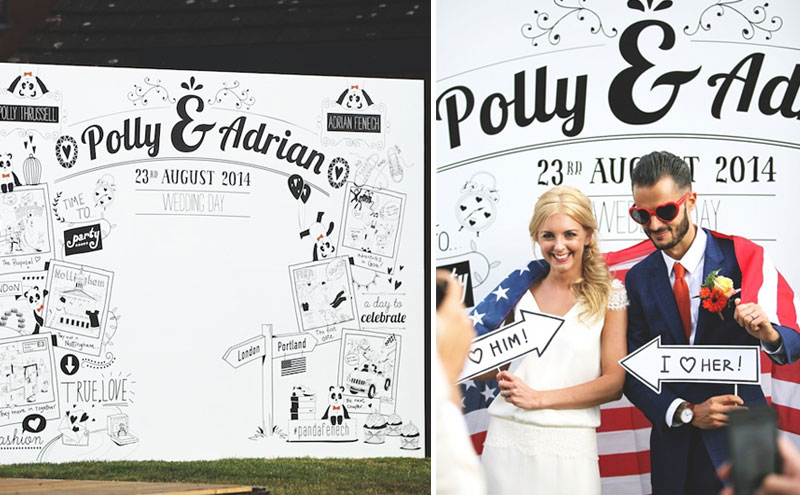 The Details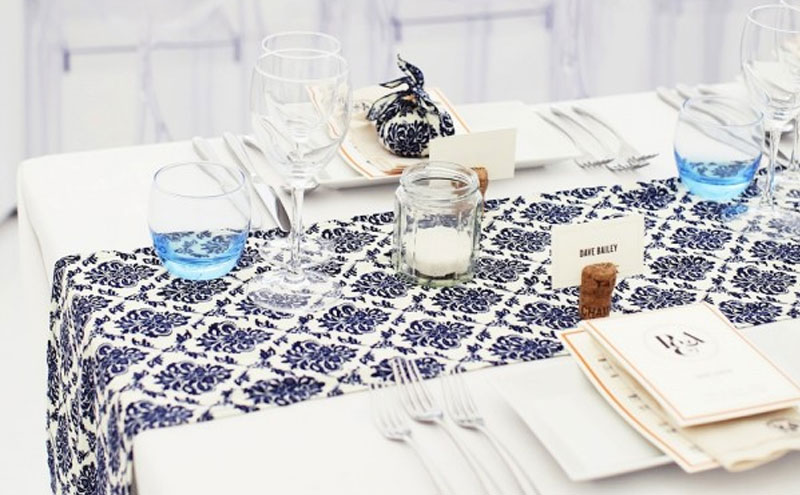 Navy and white damask-print table runners were laid on the dining table while colourful pom poms add to the vibrancy of the interior. Sunflowers were also placed on the dining table and also on top of the salted caramel wedding cake. Colourful decorations were hung around to bring a splash of colour to the almost white interior.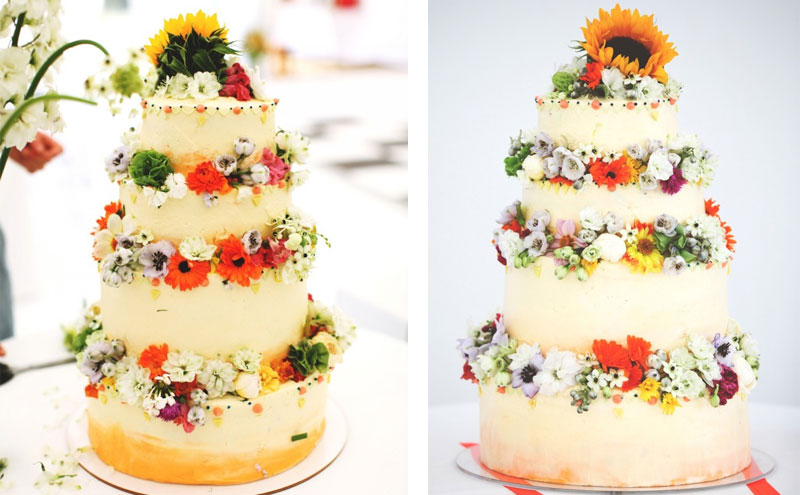 Polly and Adrian's wedding was a lovely one where the little details of the bright coloured decor moved this wedding away from boring and dull. Everywhere you look, there will be a hint of colour. You should try out with shades of blue or pink. A maximum of three shades will be good enough and make sure the decor is kept minimal to refrain from looking like it is your main theme colour.
source: weddingandweddingflowers & alex wysocki