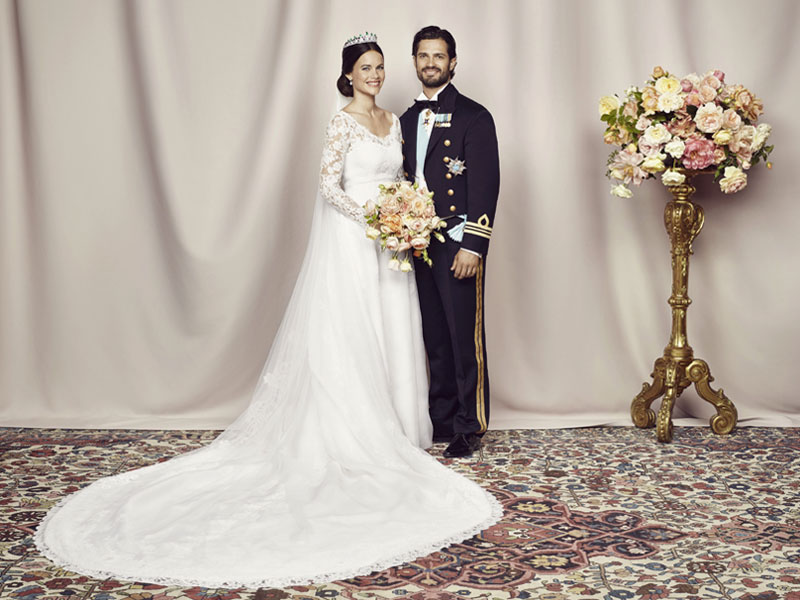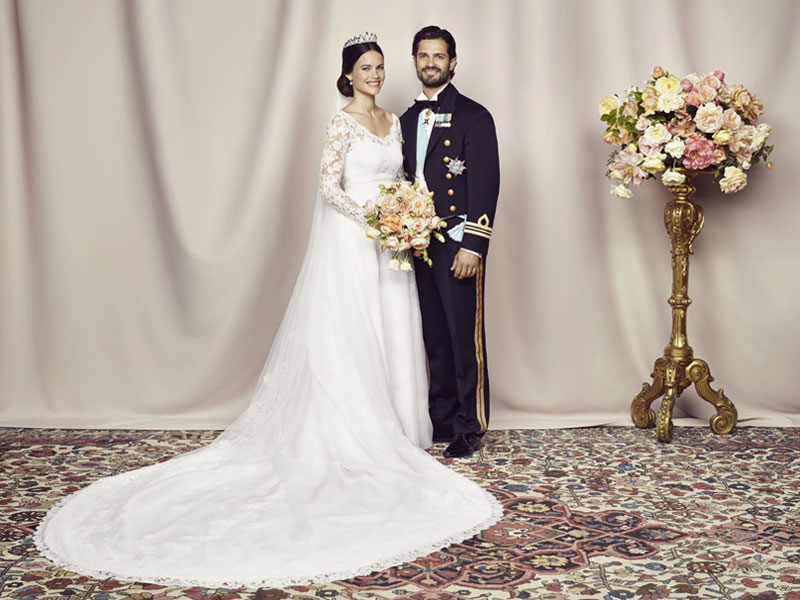 Another real wedding that we will be featuring this week is the wedding of Prince Carl Philip of Sweden and his model girlfriend Sofia Hellqvist in 2015. This good-looking couple had a royal wedding that was simple and was attended by royalties from all around Europe.
Held at the Stockholm's Royal Palace, the bride and her father walked in to a beautiful and melodious instrumental version of Enya's "Athair ar Neamh". Both the prince and Hellqvist started dating in 2009 but after 4 years did they finally engage before getting married in 2015.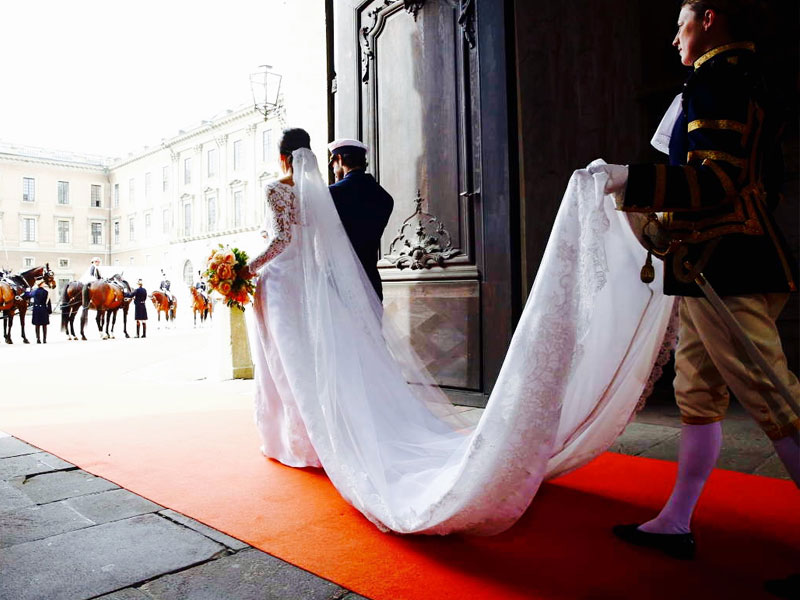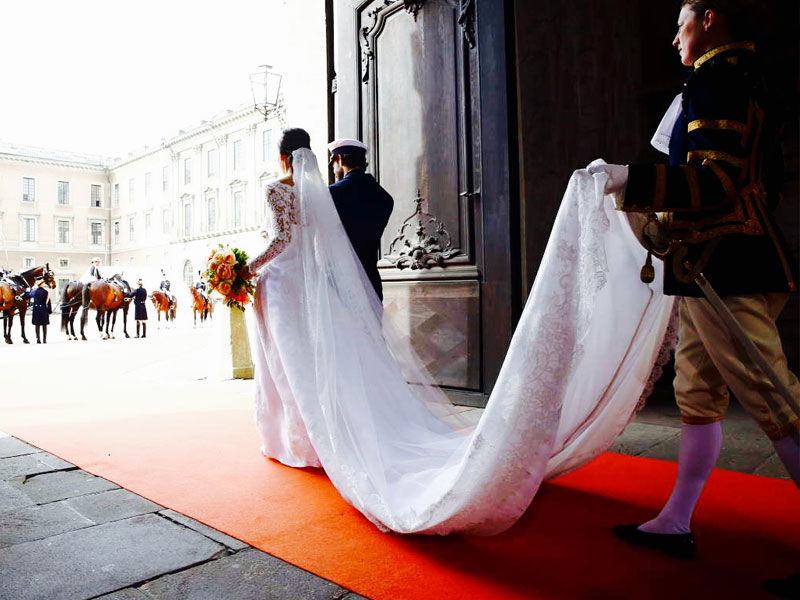 Sofia Hellqvist looked exceptionally stunning in her wedding dress by  Swedish designer Ida Sjöstedt where three shades of white couture lace were intricately sewn into her wedding dress. Her train was also hand-cut and hand-stitched giving it a simple yet elegant look.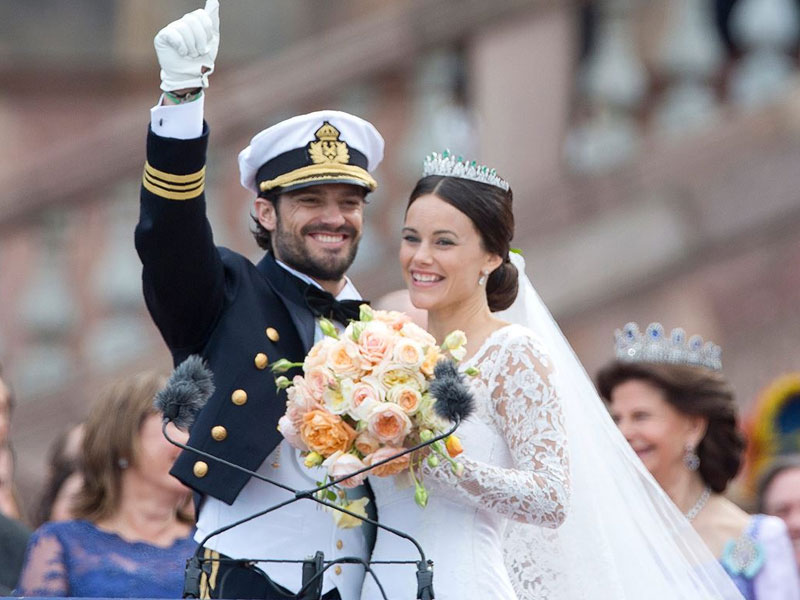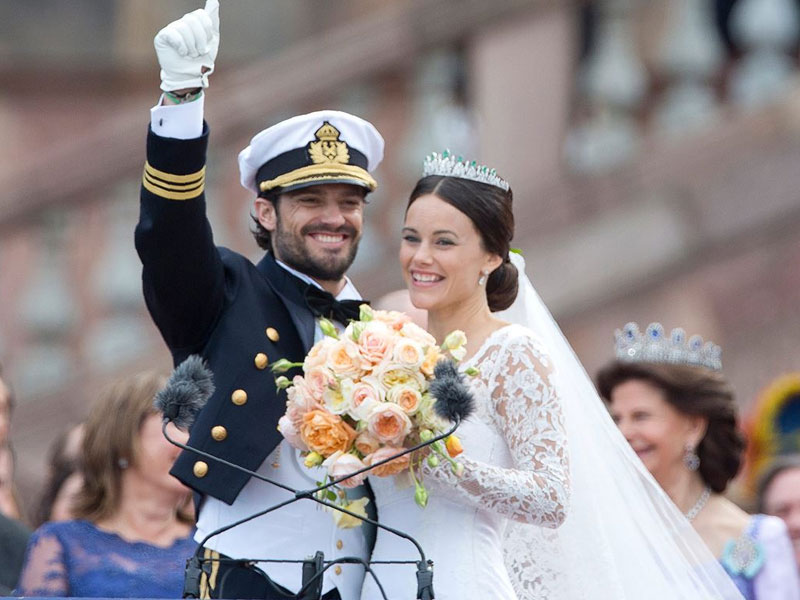 Another unique element of Sofia Hellqvist's look is her wedding bouquet which consists of roses and myrtle in shades of cream and coral. Myrtle is part of the royal family's wedding bouquet tradition and comes from the grounds of Sofiero Castle.
After the wedding in Stockholm's Royal Palace, the groom and the bride rode on a horse and carriage to some of the streets of Stockholm which were greeted with loud cheers and applause from the crowd.