Now that we've completed the wedding checklist for Chinese weddings, it's time to get started on Malay wedding checklist. Though compared to Chinese weddings, Malay weddings have less traditions and rituals that need to be completed before your wedding, there are still some important things that you need to complete before being able to tie the knot. So without further ado, here's the ultimate Malay wedding checklist to help you make sure that everything is sorted.
After the proposal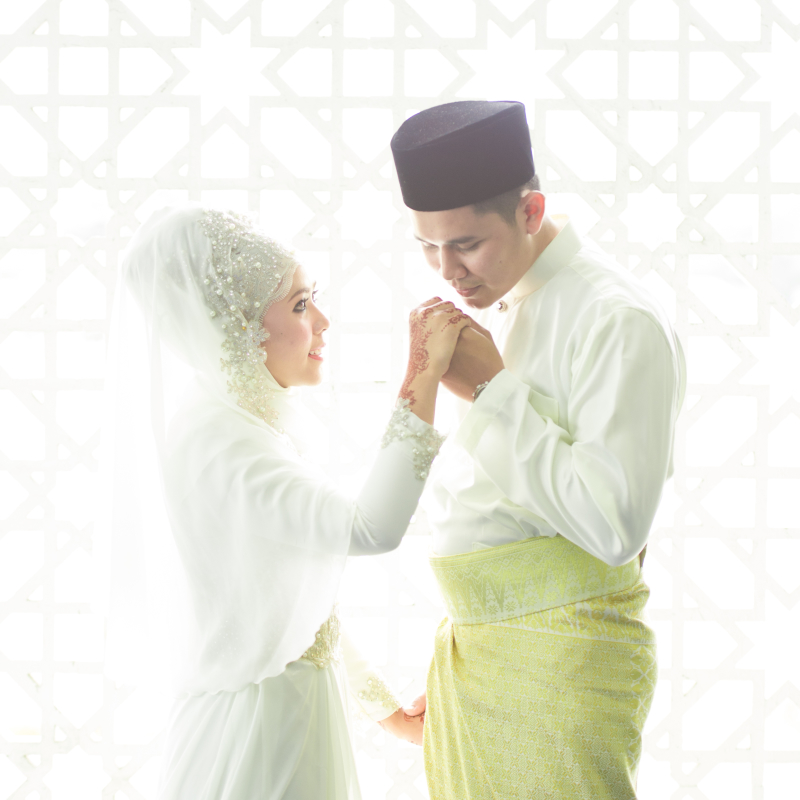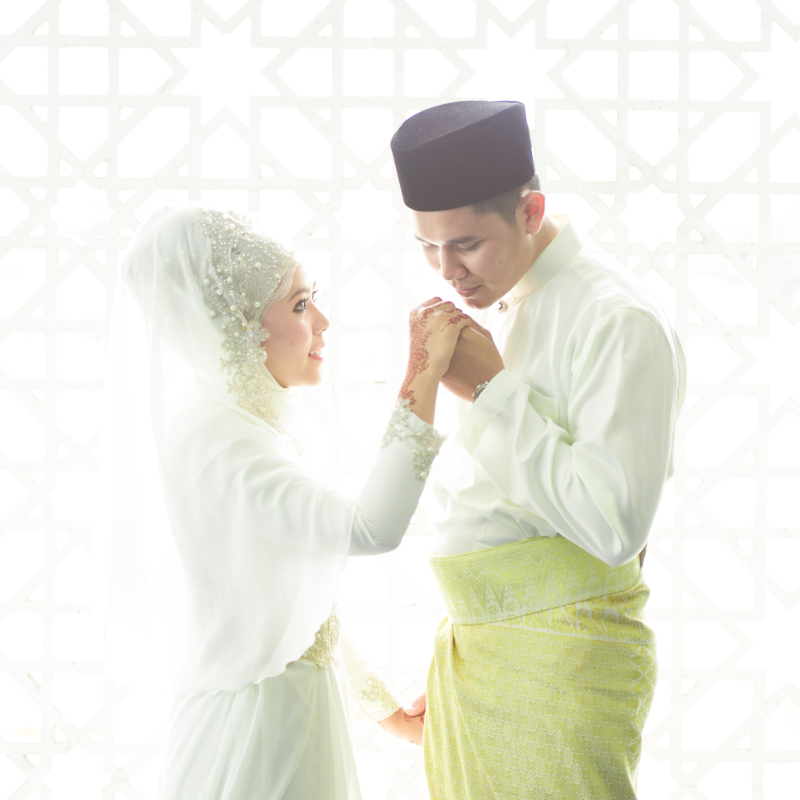 After he has popped the question and you've said yes, it's time to start planning! Here are some steps to help you get into the flow of wedding planning.
Have a meeting with family to decide date of nikah, wedding and terms of wedding (dowry etc)
Decide on budget
Decide on theme of wedding
Decide on wedding venue (do this asap to ensure you get your dream venue!)
Sign up and attend your kursus kahwin
Get tested for HIV
Once you're done with the basics and have a brief outline on what to work towards, it's time to start making things official.
Fill up forms to apply for your marriage (both the bride and groom)
Fill up the HIV test forms
Fill up the single declaration form
Find out what the minimum amount of 'mas kahwin' is required in your state
Find and hire a Tok Kadi to officiate your wedding
Things you shouldn't forget while planning your wedding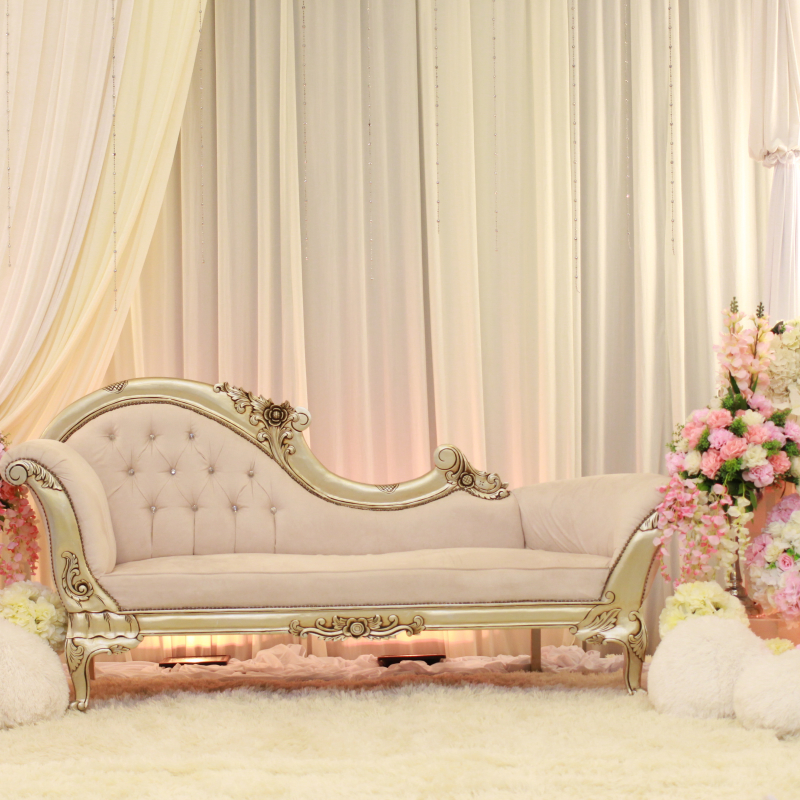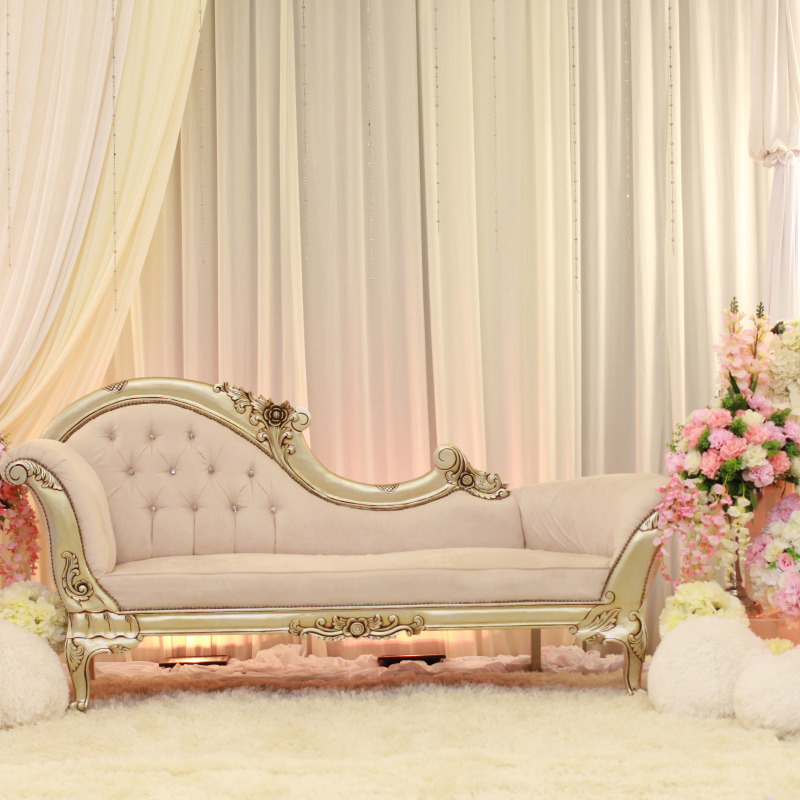 Now that all the paperwork is done and you're on your way to being able to tie the knot, it's time to double down on wedding planning. Here are some things that you shouldn't miss out on throughout the wedding process.
Your guestlist
Decide on who is going to be a part of your bridal party and groomsmen
Doorgift and bunga telur
Hire your Mak Andam
Book your dream 'pelamin'
Choose your perfect baju nikah, and wedding dress (together with bridal shoes and other accessories)
Hiring a videographer or photographer for your wedding day
Come up with the perfect 'hantaran' for your significant other (do this early to ensure you get the perfect gifts!)
Hire your musicians / 'kompang' for your marhaban ceremony
Hire a wedding planner (If you're looking for cheaper packages or less hassle)
Henna or 'inai' for the night before your wedding (malam berinai)
Plan your honeymoon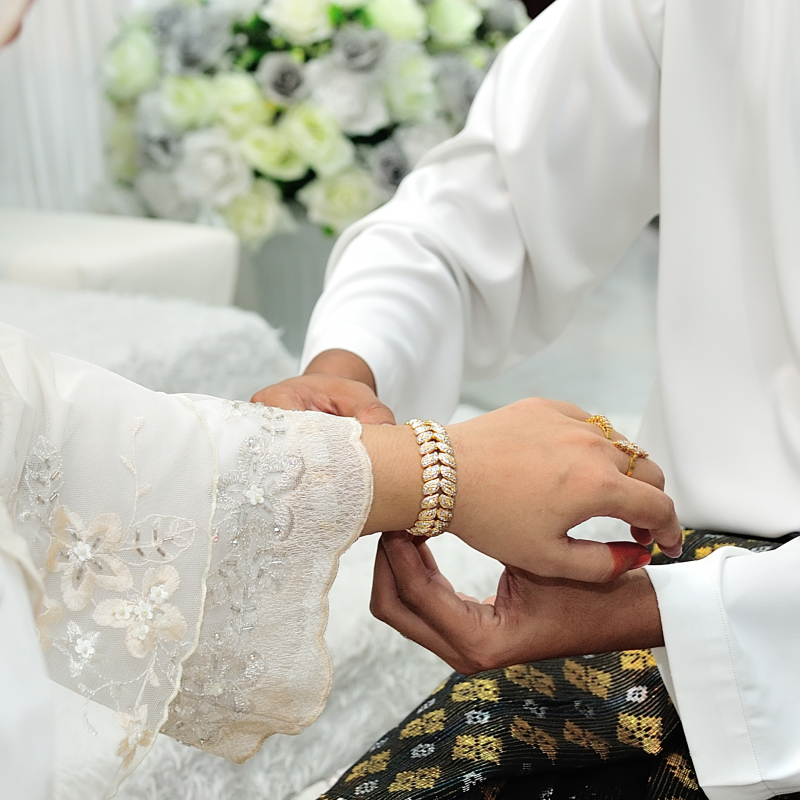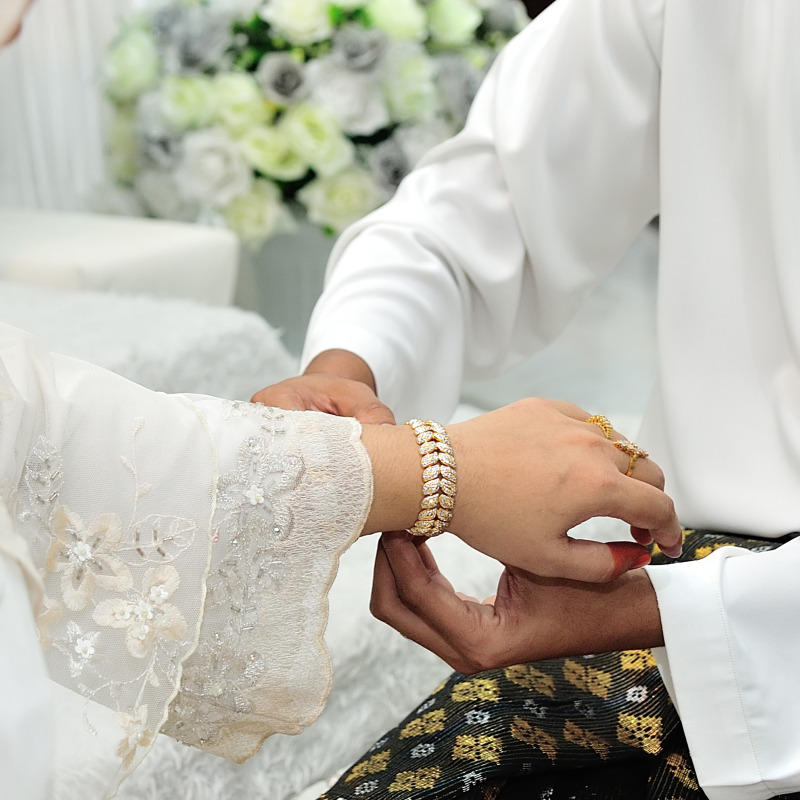 When you've managed to check off everything on this Malay wedding checklist, you're ready for your special day! Do note that the Malay tradition is quite flexible so feel free to change or remove anything you deem unnecessary for your wedding day. After all, what matters is that you and your loved ones will soon be able to spend the rest of your lives together.