Planning a wedding is no easy business. It is especially the case with Chinese weddings, what with all the tradition that comes with a typical Chinese wedding. So in order to ensure that you have plenty of time to prepare all that you need to have your dream wedding, here's an ultimate wedding checklist for Chinese weddings. Once you've ticked everything off this wedding checklist, you'll be completely ready to marry the love of your life!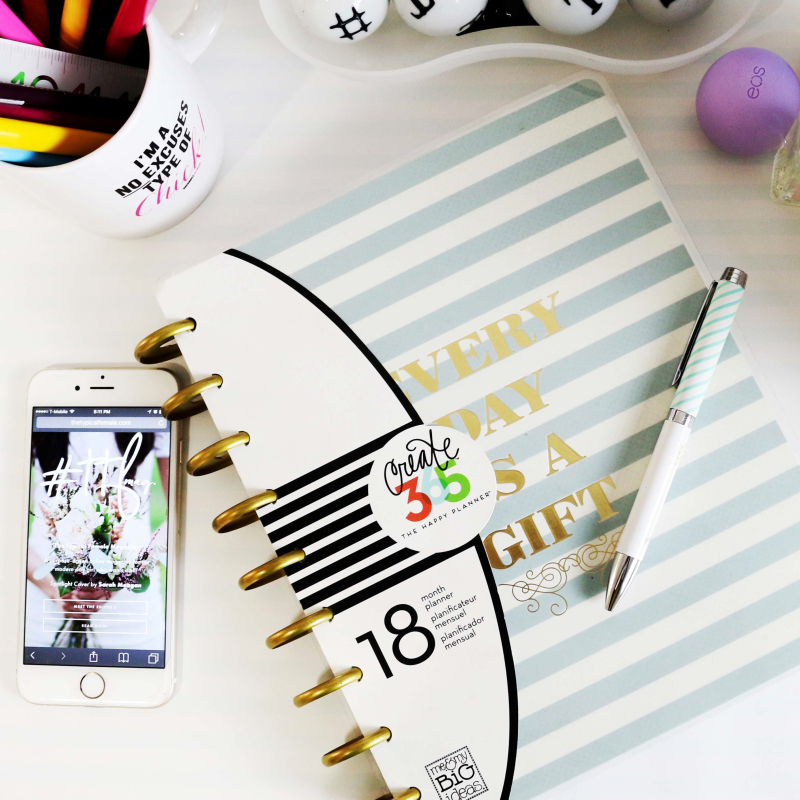 6 – 12 months before the special day (after the proposal)
Have a meeting between parents to announce wedding and discuss details(Wedding date, what type of wedding ceremony should be held, who pays for what, dowry, etc.)
Make an appointment with traditional marriage services (to choose the right wedding date / time for each part of the ceremony)
Decide on a wedding budget (Make sure to stick to it!)
Register your marriage (R.O.M.)
Start working on your guest list!
Book your wedding venue
Make a fitness plan (If you're planning on shedding some pounds before the wedding)
Hire a wedding planner (To help make wedding planning easier and less of a hassle)
Announce wedding date or save the dates
Book your wedding stylist
Book your makeup artist (Book at least two so that you try out which one suits you best)

4 – 5 months before the wedding
Finalize guest list
Choose your 'heng dai' and 'ji mui'
Find the perfect wedding dress / suit
Decide on theme of wedding
Select outfits of bridesmaids and groomsmen to suit the theme
Get your pre-wedding photoshoot or videography done
Book your florist (wedding bouquet, wedding decorations)
Book your wedding car / any other transportation that's required (buses for family members living far away etc.)
Shop for wedding bands
Make plans for your honeymoon
2 – 3 months before the wedding date
Plan your wedding itinerary and ceremony formalities
Groom's family should purchase Grand Gift (guo da li)
Bride's family should purchase dowry (jia zhuang)
Book wedding photographer or videographer
Do hair and makeup trial
Hire caterer for the morning ceremony
Select your wedding playlist and pass it to the DJ
Decide on your 'dai kam jie' (find out how to find the right one here)
Ensure that you have everything ready for your honeymoon (passport, visa, outfits, etc)
Send out wedding invitations

1 month before the wedding
Delegate responsibilities to your wedding party
Final fitting for wedding dress and qi pao or kwa (with bridal shoes, wedding veil, and other accessories)
Decide on what ritual formalities you will adopt during the day
Decide on seating arrangement
Confirm with vendors that everything is in order
Confirm wedding day programme with emcee, musicians etc.
Purchase gifts for parents and wedding party
Have the Guo Da Li ceremony

2 weeks before the wedding
Invite wedding party to dinner
Confirm banquet menu
Ensure all guests have RSVP'd

1 week before the wedding (You're almost there!)
Prepare bride's emergency kit (wet wipes, tissues, makeup, etc.)
Confirm with dai kam jie about itinerary for wedding day
Prepare cheques for wedding day (to pay vendors)
Break in your wedding shoes
Order roast suckling pig for Three-Day Return visit to bride's home
Final facial session
Arrange for rental items to be returned
Pack for your honeymoon
Conduct An Chuang ceremony

1 day before the wedding (It's almost time!)
Pack all your wedding day items and pass it to the person in charge
Check that you have everything (wedding dress, accessories, bouquet, etc.)
Send wedding car for decoration
Go for a massage or spa to relax
Sleep early!
Perform the 'Shang Tou' 上头 or hair combing ceremony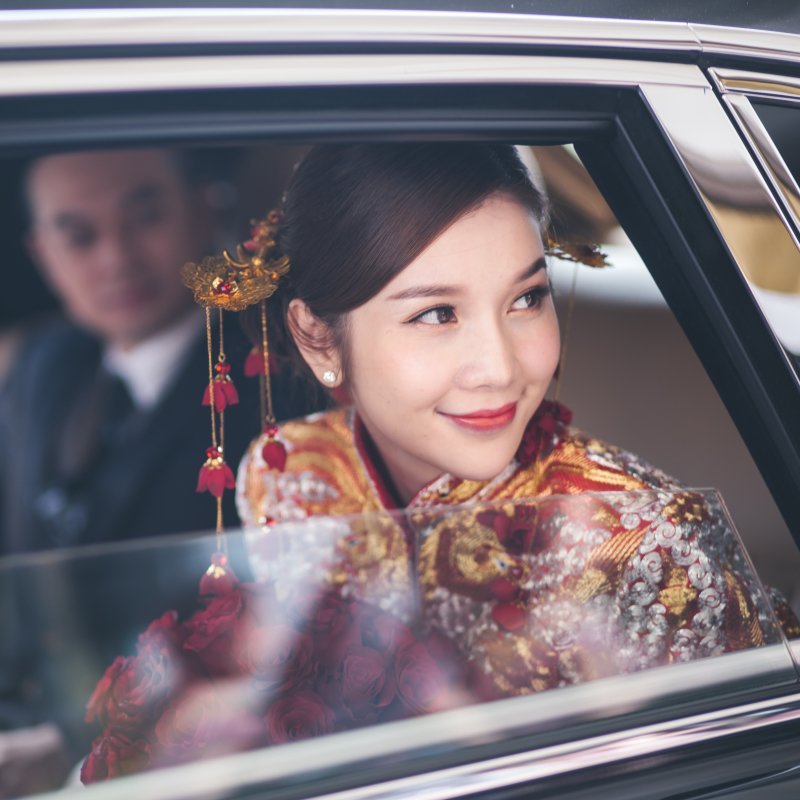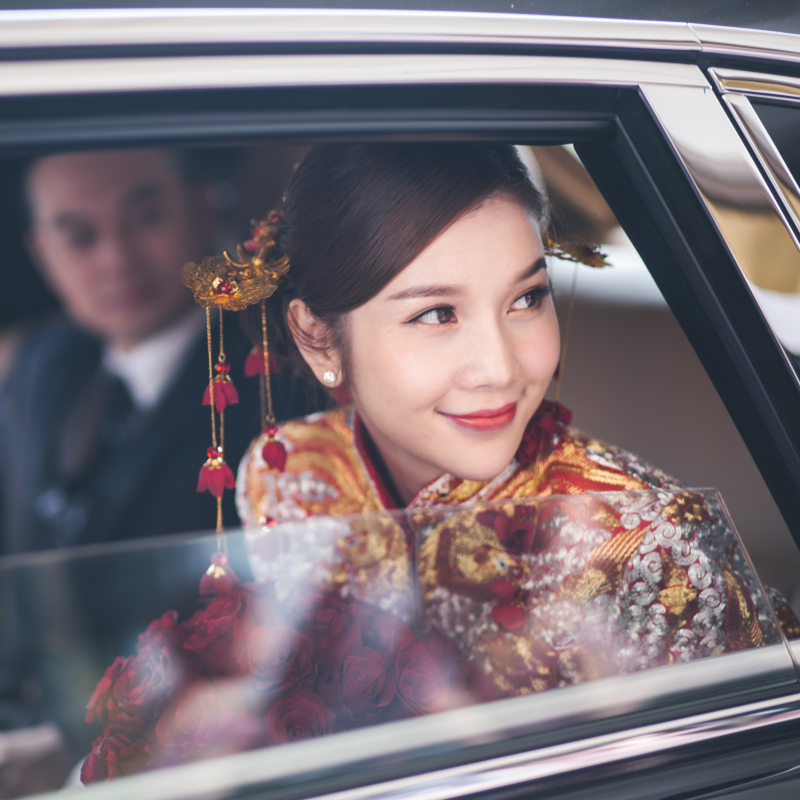 With this wedding checklist, you can ensure that you have everything you need to have your dream wedding, no problem. Not only that, it will also help reduce stress of wedding planning. After this, all you have to do is enjoy your wedding and being able to spend the rest of your life with the one you love.