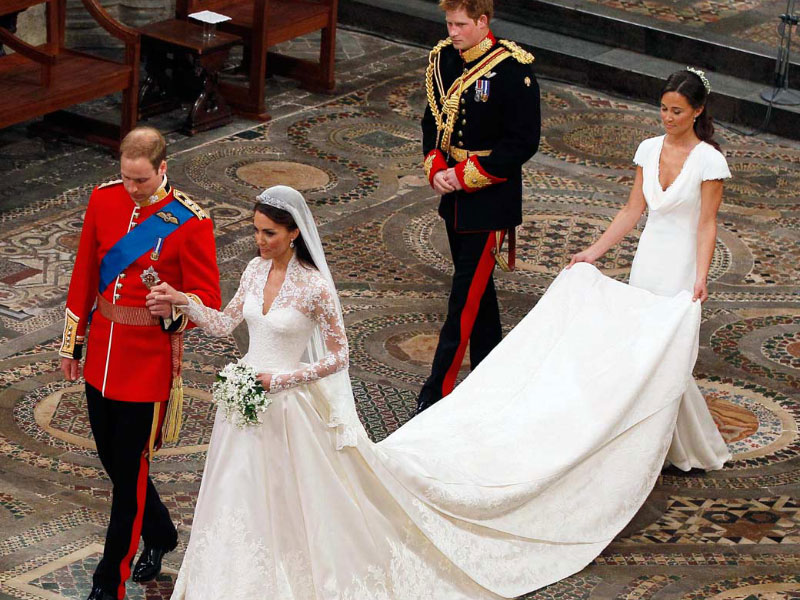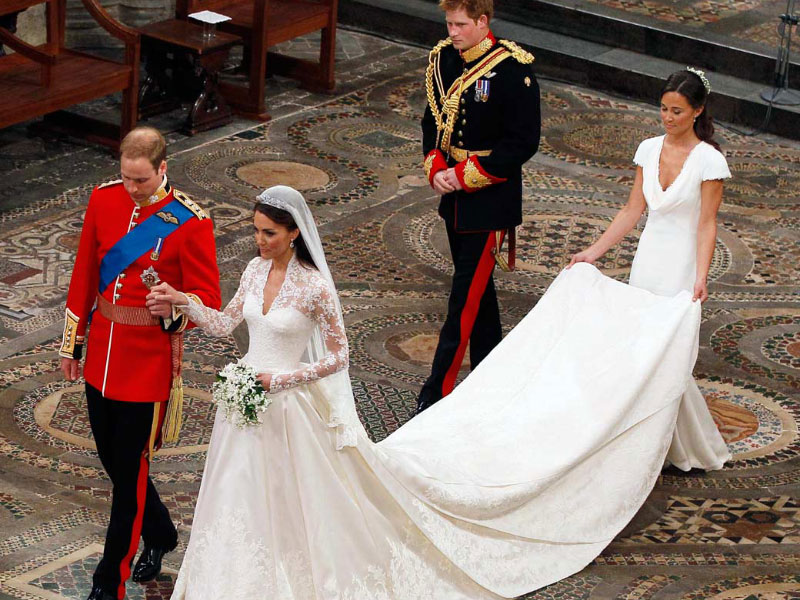 Let's not get to Prince William and Kate Middleton's 34 million dollar wedding because well, they are royalty and a royal wedding should be of large scale. But let's not forget Kim Kardashian and ex-hubby Kris Humphries's wedding which was worth 10 million dollars making us wonder what on earth they had on their wedding that cost so much. If you think lavish weddings only exist in other places, wait till you see this list we have on possibly the most expensive weddings in Malaysia.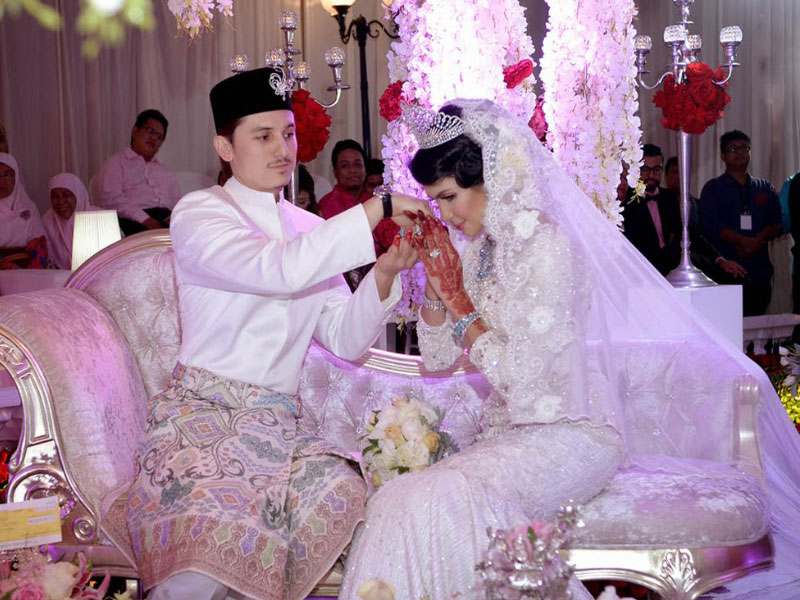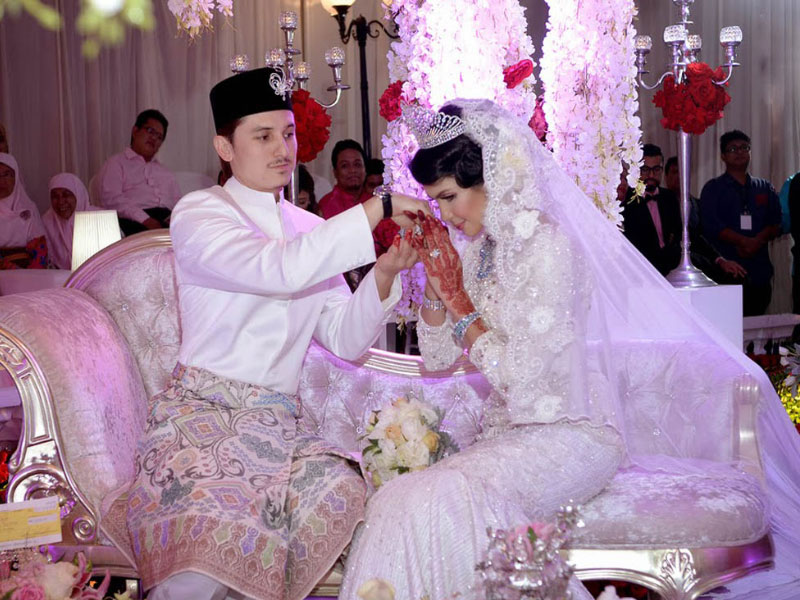 Rozita Che Wan and Zain Saidin
These two celebrities reportedly received RM13million in sponsorship for their wedding making their wedding the most expensive wedding of 2013. Habib Jewels sponsored RM10million in jewelleries while 27 other sponsors contributed to the wedding too.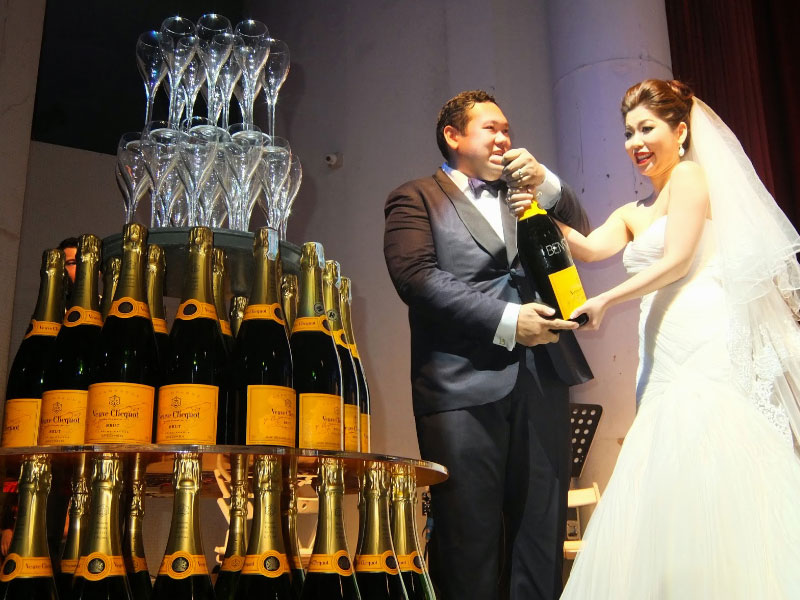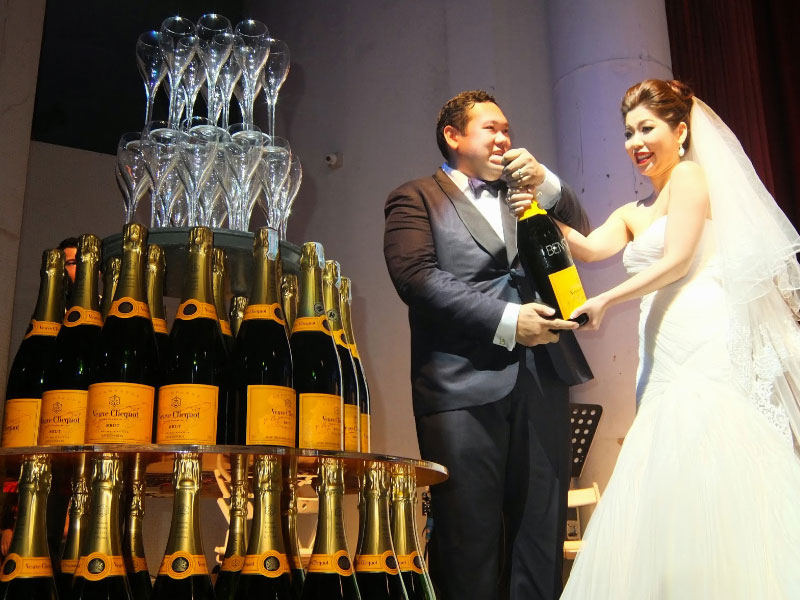 Benjamin Yong and Elizabeth Lee
RM54,000 was spent on wedding performances alone, an estimation of RM10,000 for the carousel and RM50,000 for the décor lights that brought the carnival theme to life. It was also reported that RM20,000 was spent on photography alone. Take note that these expenses are for the KL wedding only and not the Sydney pre-wedding kitchen tea party and ceremony.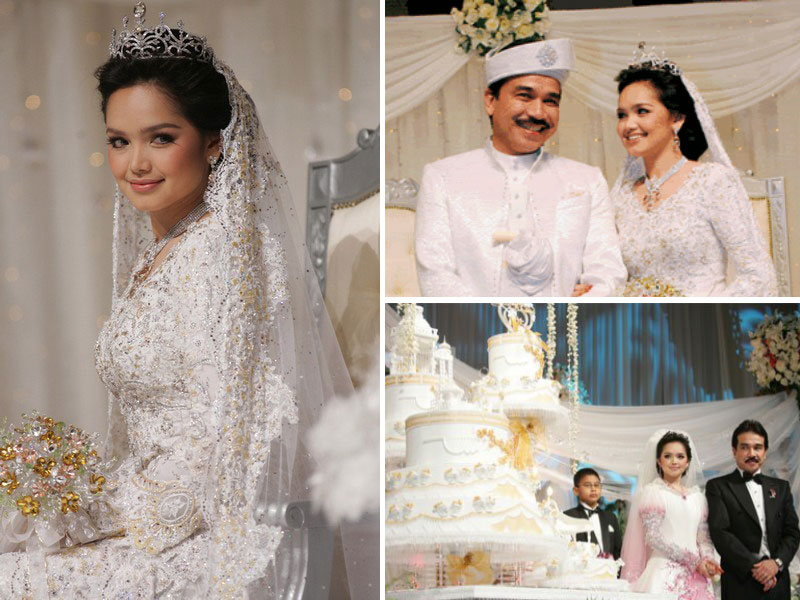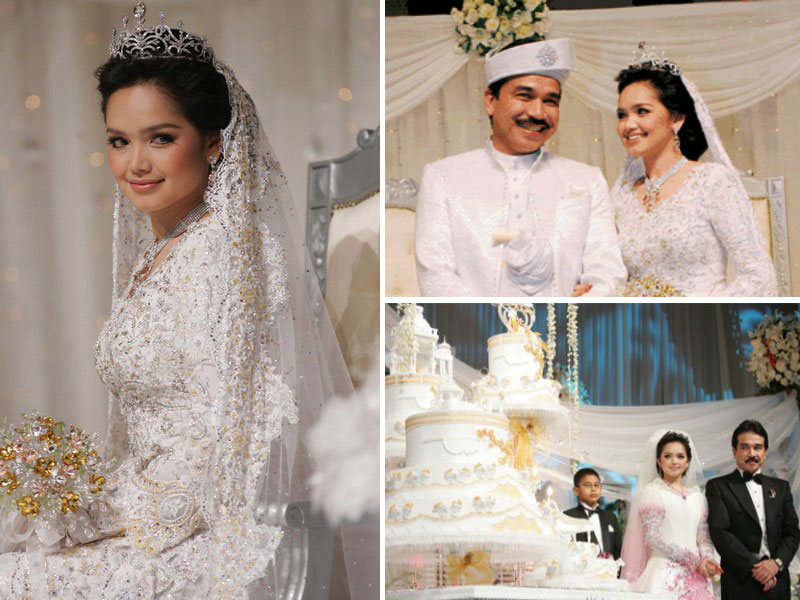 Siti Nurhaliza and Datuk Khalid Mohammad Jiwa (Datuk K)
For most of us, we will never forget that year where we watched the live broadcast of Malaysian songstress, Siti Nurhaliza's fairytale wedding with Datuk K. A local TV station was said to give RM1million to the couple for the rights to broadcast the wedding. With a RM12,000 multi-tiered wedding cake called Indah Percintaan (The Beauty of Love) it is no surprise that the estimation of the wedding was RM12million.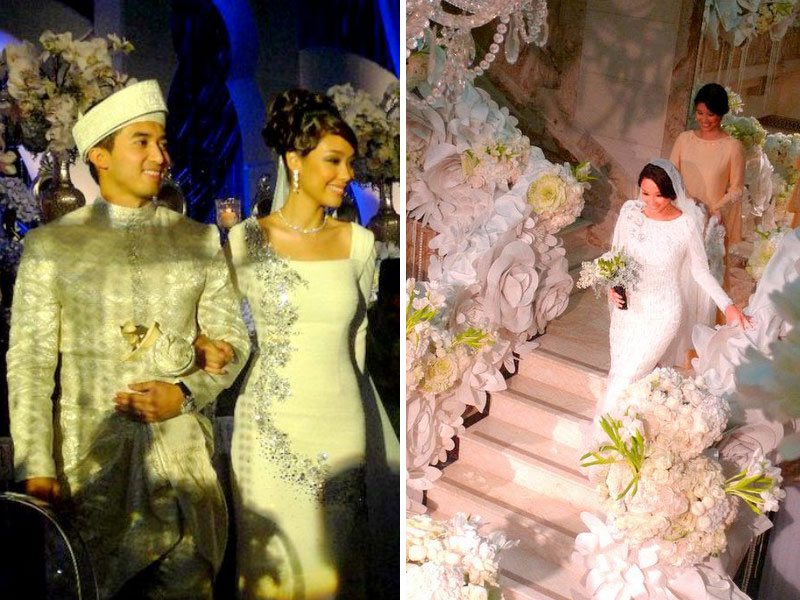 Marion Caunter and SM Nasarudin SM Nasimuddin
When the beautiful and talented TV host Marion Caunter tied the knot with one of the most sought-after corporate bachelors, SM Nasarudin, the wedding was the talk of the town. With famous people and celebrities such as Elaine Daly, Deborah Henry, Ning Baizura, Tom Abang Saufi and many more who graced the wedding, this glamourous event is rumoured to have cost RM5million.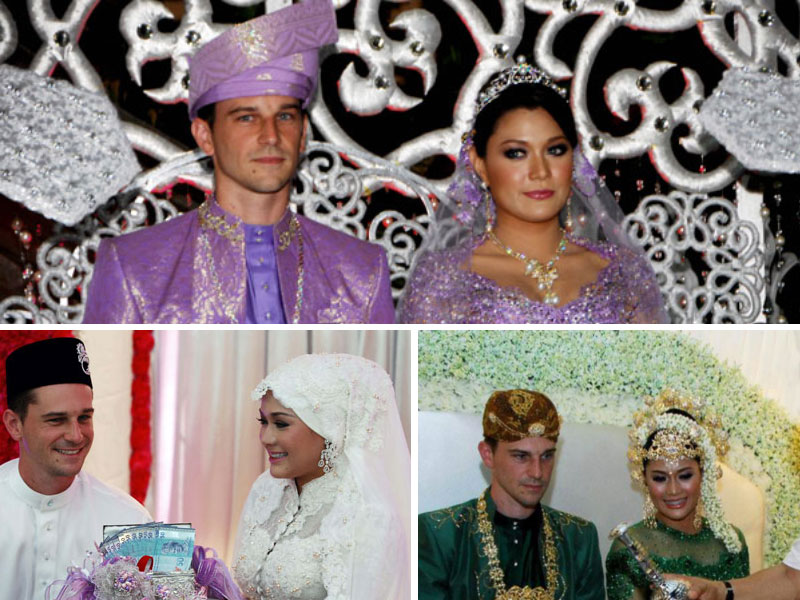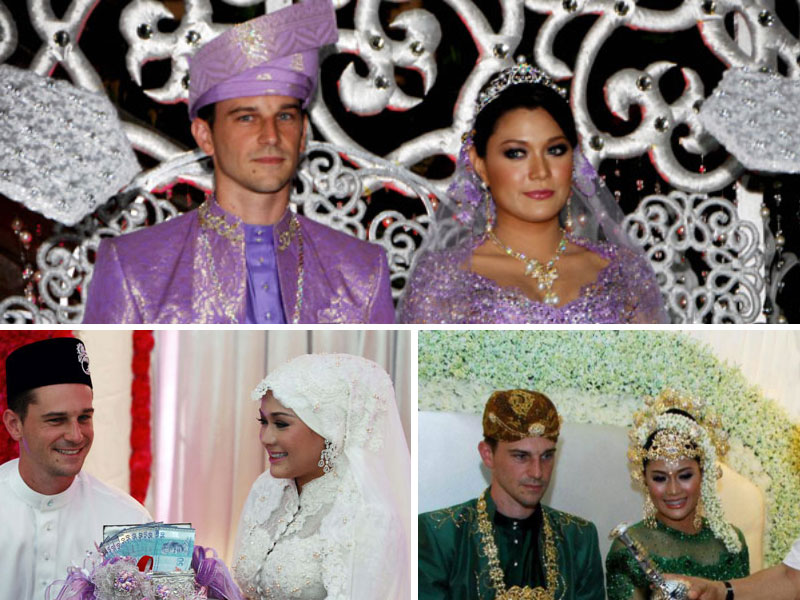 Serina Redzuawan and Gavin O'Luanaigh
Actress and daughter to Malaysia's favourite celebrity chef, Chef Wan, married her beau Gavin O'Luanaigh which was a three day affair, with Asia Food Channel featuring the wedding preparations to the actual wedding day. Though there are no reports on the estimated total of the wedding, it is known that the bride had RM15,000 sponsorship for her evening gown and tiara and splurged RM20,000 on photography.
Sometimes having a dream wedding does not mean you need to top RM13million because it is quite impossible to spend luxuriously if we lack strong financial support. Weddings are supposed to be happy and stress free so plan wisely and within your means. You can save a few bucks, get cool discounts and privileges, and make the most of your hard earned money by using the right credit cards. Every wedding is special on their own and incomparable to others. Therefore, do not feel the pressure to conform, instead create a beautiful memory that is precious to you and your partner.
Inspire yourself with some very useful ideas for your weddings HERE!
source: www.imoney.my
About iMoney:
iMoney.my is a leading financial comparison website and a trusted personal finance authority to help people make the most of their money.