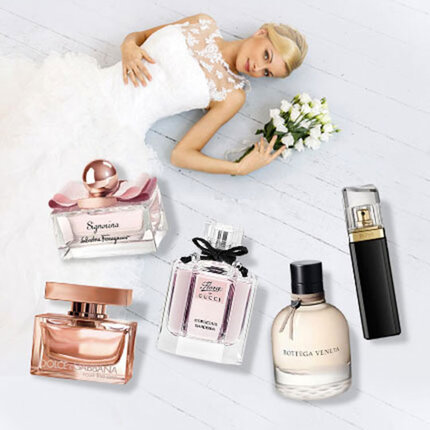 Author: Stephanie Leong
Writer: ClozetteFragrances
Finding the perfect wedding dress is the first thing that every bride plans for, but it's never the first thing off that checklist. What about one of the most important element of the 5 senses? Fragrances. With so many other details to match the dress with – from jewellery to shoes to headdresses – we can just imagine how tempting it is to succumb to your inner bridezilla. So in a bid for smoother sailing in your bridal preps, we carefully picked five gorgeous gowns for different types of brides and matched them with a perfume that suits each personality and style.
The Fairytale Bride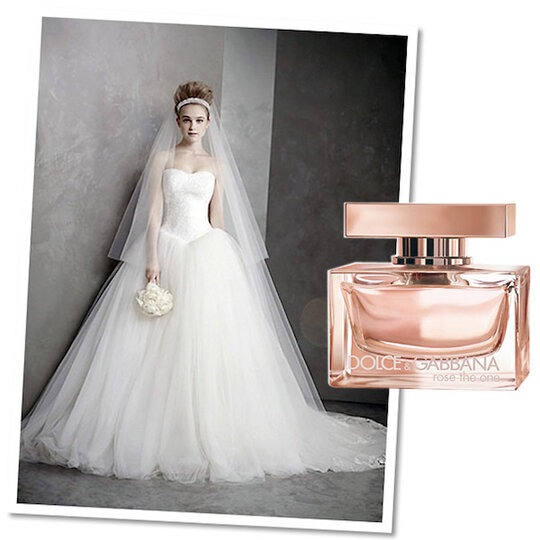 The Gown: Vera Wang 
The Fragrance: Dolce&Gabbana Rose The One EDP 
Tip: Match your scent to the flower of your choice. For example, if your motif includes roses, choose scents with rose at the heart. Rose The One from Dolce&Gabbana, with its soft, rosy and floral aura, would make a good choice for such a romantic theme.
The Chic Modern Bride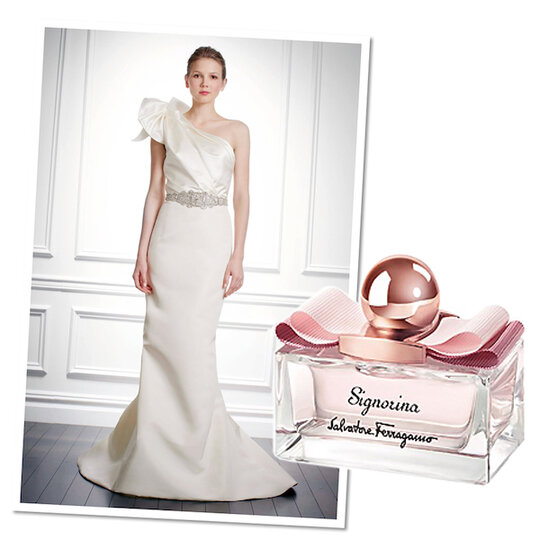 The Gown: Carolina Herrera
The Fragrance: Salvatore Ferragamo Signorina EDP
Tip: Always go for a perfume that is a reflection of your personality. This Herrera gown is sleek, modern, elegant, stylish and simple. If that's your style, then Ferragamo's Signorina will suit you as well. Its ultra feminine floral notes of jasmine and peony are perfect for a spring/summer garden wedding.
The Princess Bride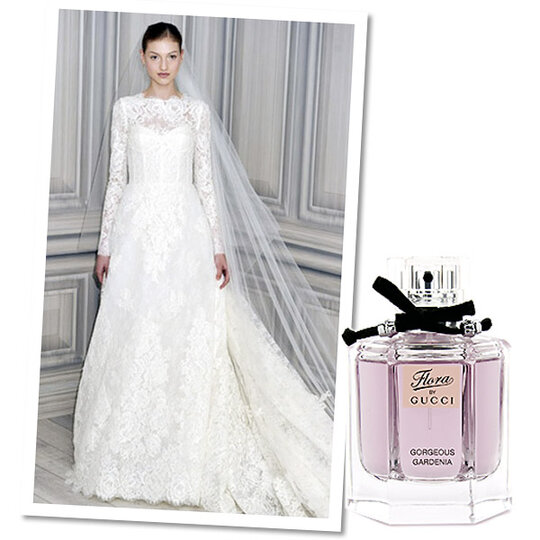 The Gown: Monique Lhullier
The Fragrance: Gucci Flora Garden Violet
Tip: A special occasion calls for a special fragrance — you want this scent to be associated with nothing else but your big day. And the best accessory for a dress befitting royalty has got to be unforgettable, just like the Gucci Flora Garden Violet's leathery, floral scent.
The Gown: Marchesa
The Fragrance: Bottega Veneta EDP
Tip: If you're having a wedding in the park, you can afford to go with a slightly more robust perfume — it'd be a nice contrast to this ethereal Marchesa dress. Bottega Veneta EDP is just that, a rare fragrance that is love at first whiff.
The Dramatic Bride
The Gown: Vivienne Westwood
The Fragrance: Hugo Boss Nuit Pour Femme EDP
Tip: With a dramatic gown like this Vivienne Westwood confection, you'll want an equally sensational fragrance that will last throughout the day. Nuit is the obvious choice if your floral theme is complementary to white flowers – jasmine or violet – which are essential ingredients of the perfume. Use perfume generously everywhere from your hair to your neck and cleavage to your wrists and the back of your knees for an impressive overall effect.
Now, what's your dream wedding scent? Visit Clozette for more ideas!