Jay Chou recently updated his official Facebook page on ANOTHER wedding reception. His first wedding reception was in North England, and then another one at Taipei, Taiwan for his grandparents. This time, this wedding reception is for his wife, Hannah Quinlivan's grandparents and family.
So far, Jay has uploaded four pictures of his recent wedding reception. Although there were no bridesmaids to be found, his best men and friends were there during this joyous occasion.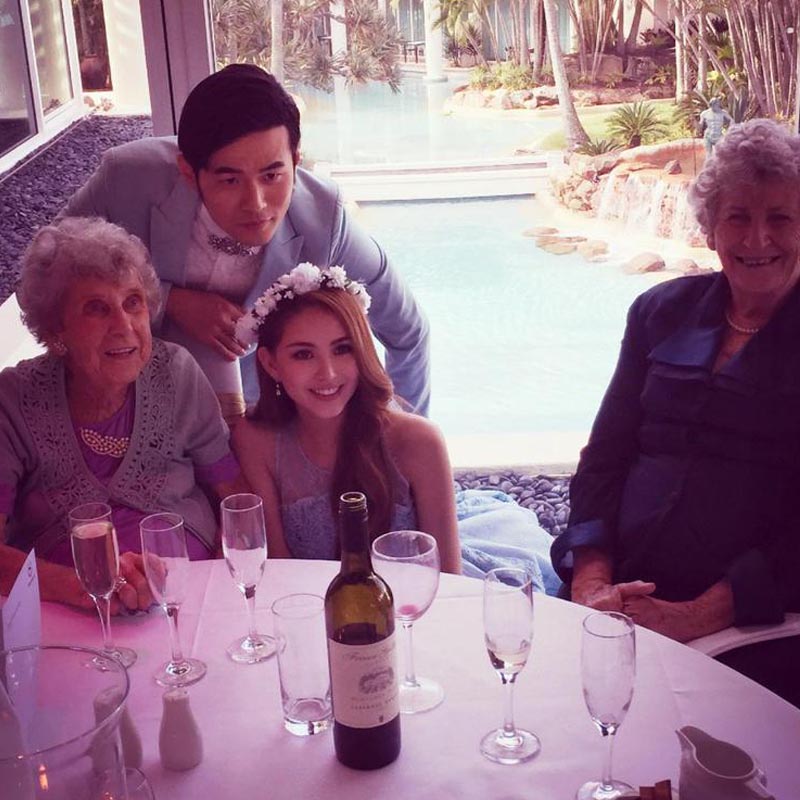 Jay Chou and Hannah Quinlivan with her family during the reception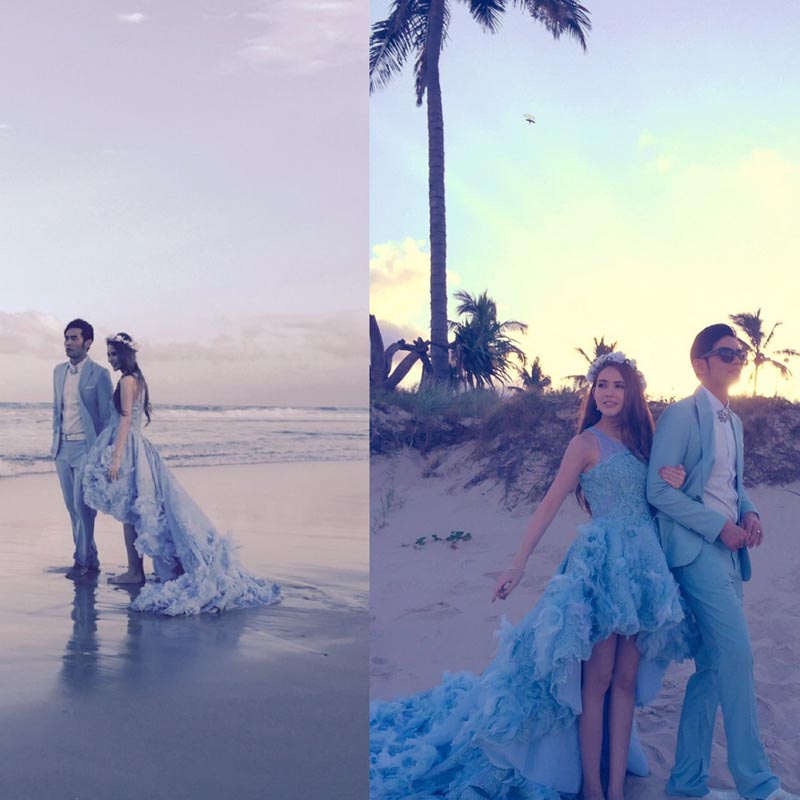 Although the lighting in the picture seems pretty dim, it looks like the colour theme is baby or sky blue. Check out Hannah's gorgeous dress!

A dreamy shot of just the couple on sandy white beaches of the Gold Coast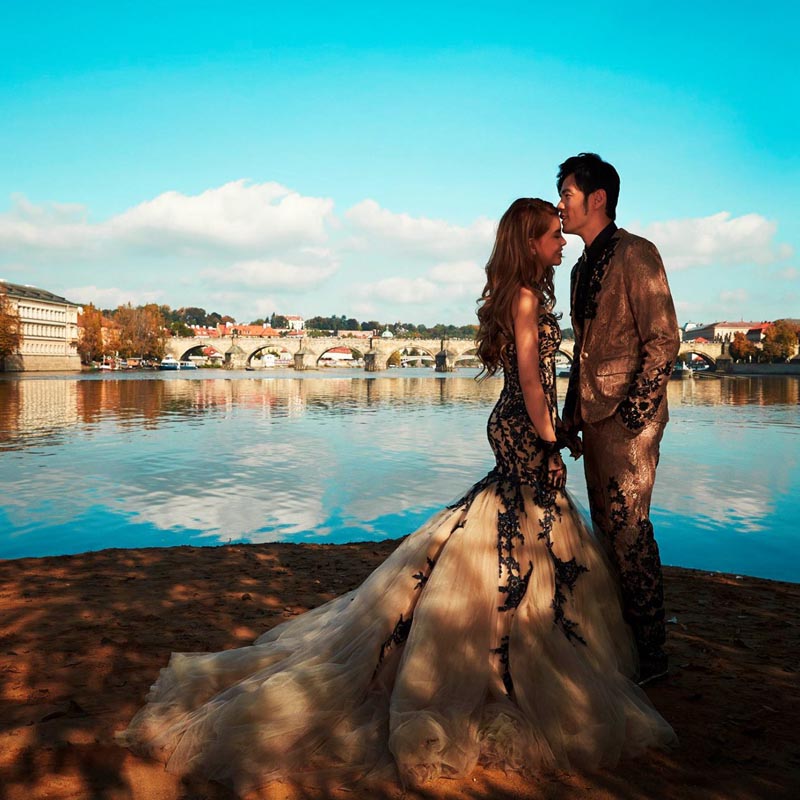 Another beautiful shot of the couple by the beach