Hello, love birds!
Guess what, the most anticipated bridal fair is going to be held at Mid Valley Exhibition Centre AGAIN on the 3rd to 5th of July!
This time, Wedding.com.my is proud to announce that we are the official media partner!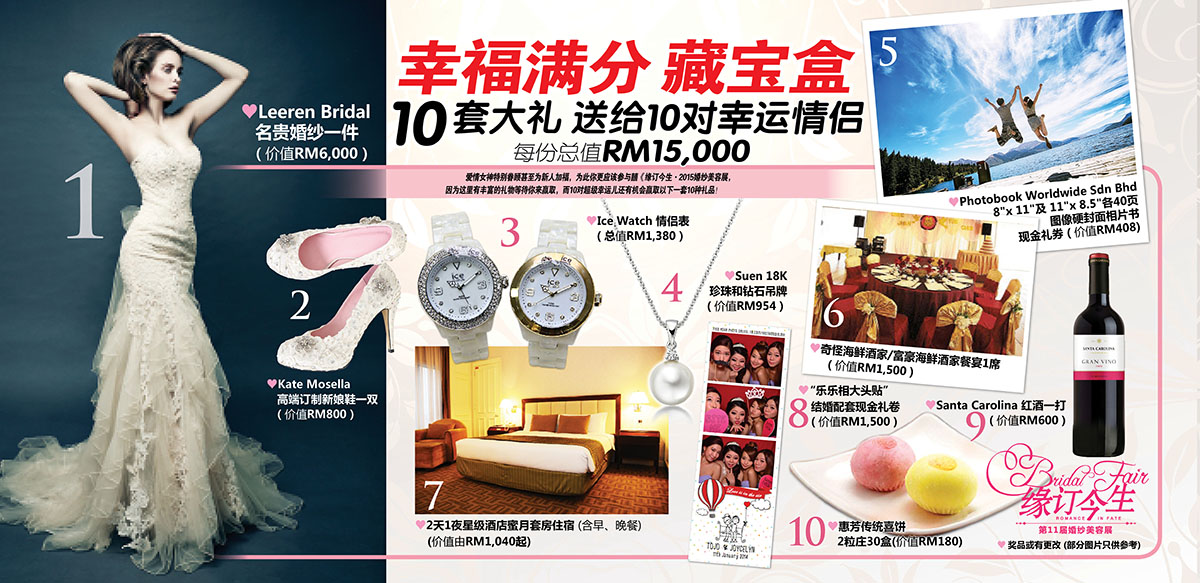 There will be many vendors taking part in the fair,  and these participating ones are also part of Wedding.com.my's vendors; Stareast Wedding, Touch Wedding, Bridal Concept, Anovia Bridal, Park Royal Kuala Lumpur, Redfeel & TOM Wedding are one of the many vendors that are going to be part of this exciting event!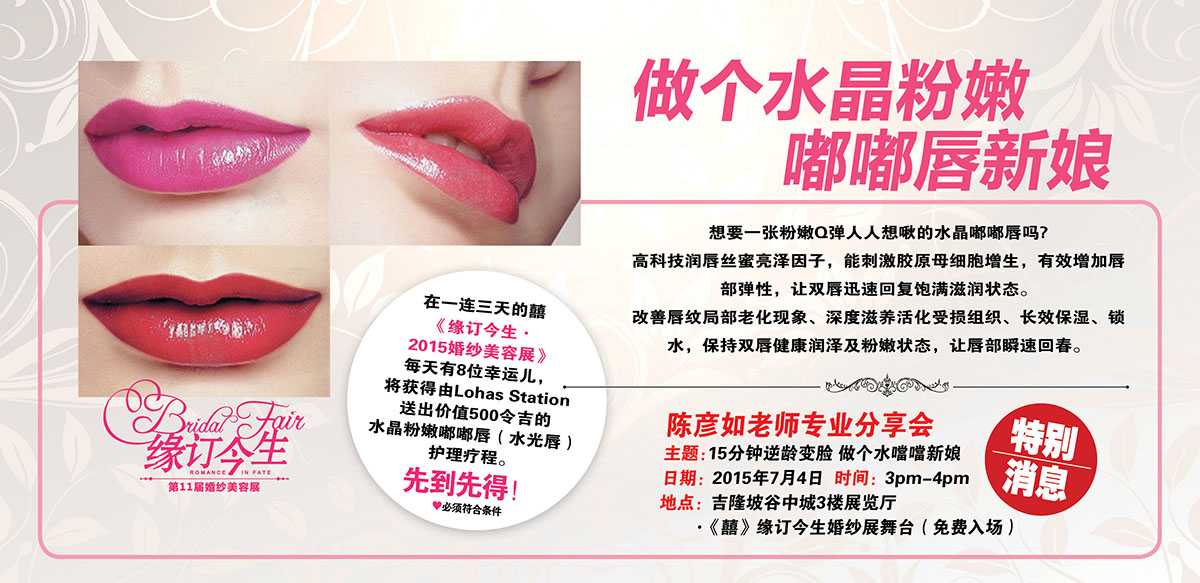 REGISTER NOW AT http://bridalfair.wedding.com.my/subscriber !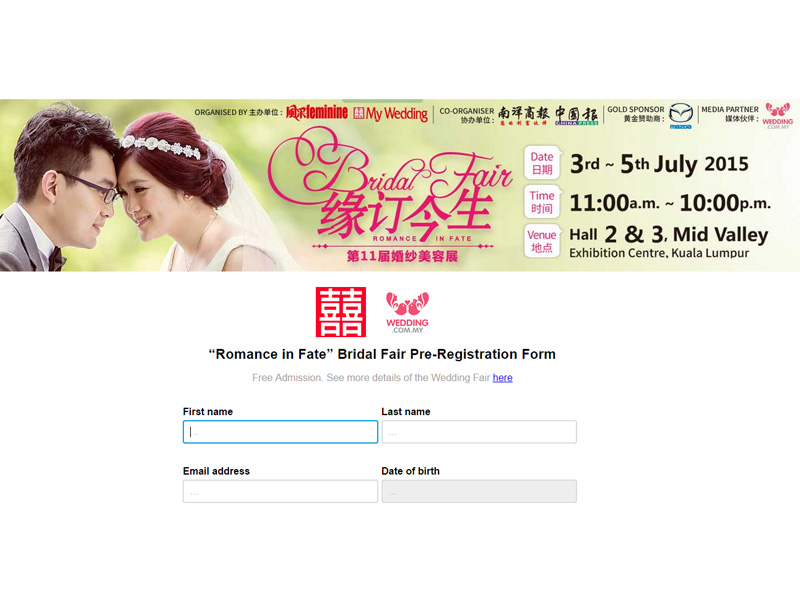 The huge bridal fair and event will be going on for 3 days from 11AM-10PM,
and the admission is FREE!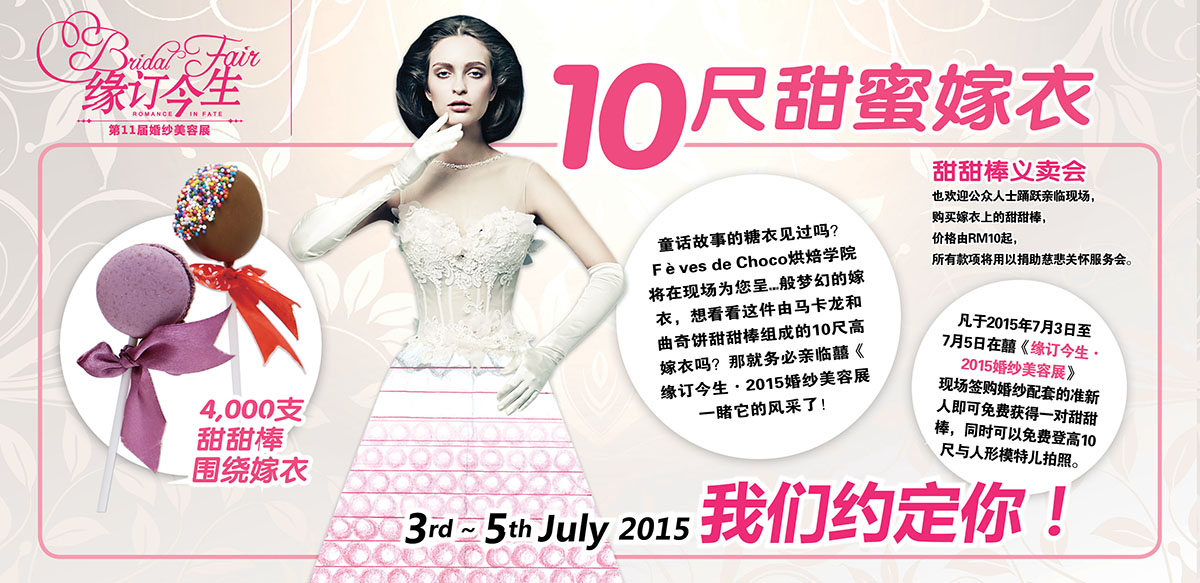 So, feel comfortable to bring your friends, family and most importantly, your significant other to browse through your preferred services for your dream wedding! This event is organized by Feminine & MyWedding with co-organizers Nanyang Siang Pau & China Press.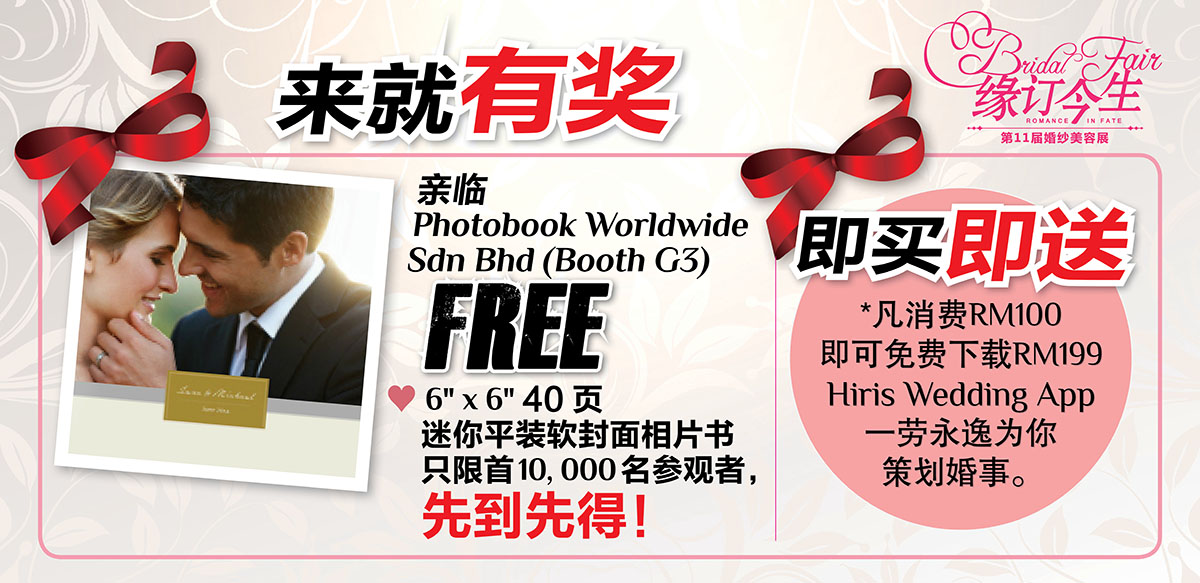 Mazda Malaysia has also been the main contributor to this event. Bermaz Motor is the exclusive distributor of Mazda Malaysia. Mazda cars can also make a great bridal car for your wedding! More information about them below;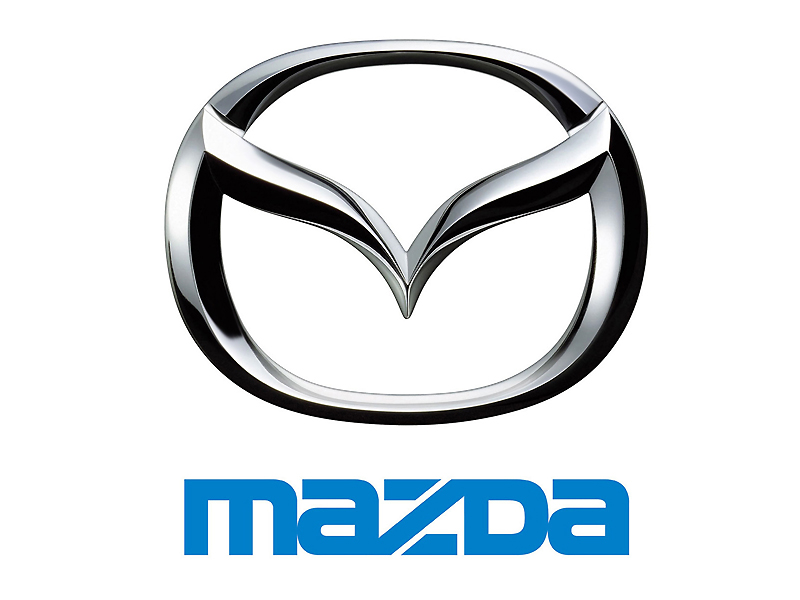 Bermaz Motor Sdn Bhd is a wholly-owned subsidiary of Berjaya Auto Berhad. Bermaz had commenced its operations on 1 April 2008 after entering into an Agreement with Mazda Motor Corporation, which made Bermaz the exclusive distributor of Mazda in Malaysia.
The popularity of Mazda brand in Malaysia, since then, demonstrated an astounding level of improvement. Sales of Mazda cars leaped from a meagre 1,000 units in 2008 to a substantial amount of around 10,000 in 2013. Bermaz was the first to introduce a concept of "stress-free ownership" in the automotive industry. Through the Mazda DNA of 3+3 Year Free Warranty and Maintenance programme, Bermaz provided Mazda customers the benefit of significantly reduced cost of ownership.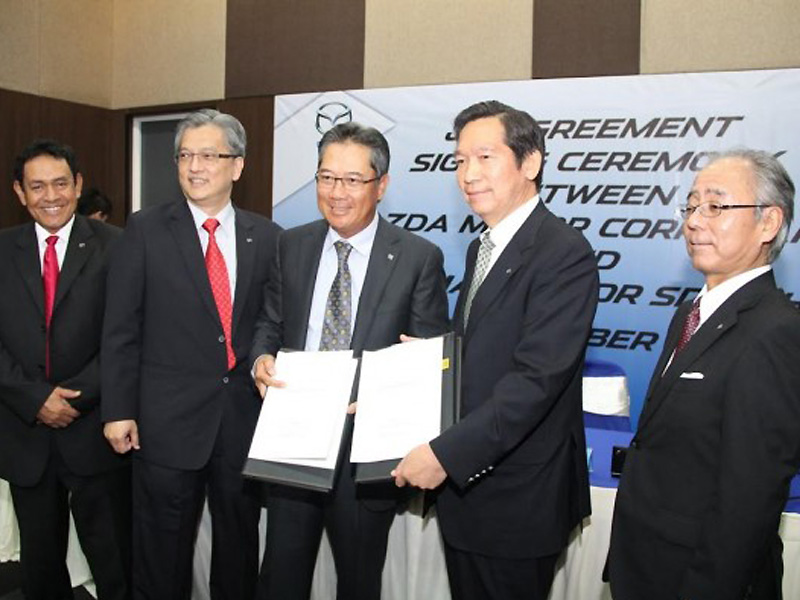 Bermaz operates under the stewardship of Executive Director Dato Sri Ben Yeoh, who aims to have sustainable growth for both the company's stakeholders and also for its customers. Dato Sri Ben Yeoh believes that by being sustainable, Mazda customers will always continue to have better benefits.
Bermaz was officially certified as QMS ISO 9001:2008 compliant organization by SIRIM QAS International in July 2014.
Recently, Bermaz also launched the Mazda Medicare Fund initiative which serves to provide ease of financial burden to patients suffering from cancer and end stage renal disease patients with financial restrictions.
For further information, kindly visit our official website: www.mazda.com.my