By Khalidah Abdul Hadi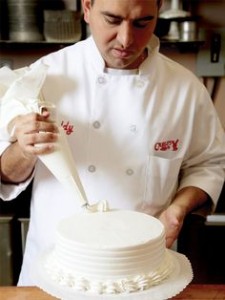 Obsessed with cake artistry? From the first airing of The Cake Boss and to the recent episode of Wedding Cake Wars , wedding cakes will never get out of the topic up till this day. The way the bakers do the fondant-rolling  and the cake-sculpting have always made us in awe with the skills and of course the dexterity the cake possess. Guess what style of wedding cake that is making its way this year?
Buddy Valastro, 2012 predicted that this year Hand-Painted Cake will take away your breath and win the crowd after the over-the-top cakes underwhelming welcome in 2013 and yes, he is right!
Though these hand-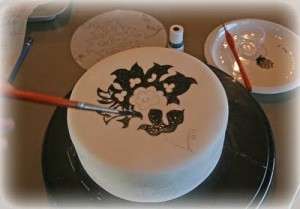 painted wedding cakes are not completely new since its first year of discovery in 2008, but this  wedding cake is making its trend grow. Rapidly expanding every year and so does this year. Now, couples should really think before giving their final words on their wedding cake after this.
There are types of hand-painted wedding cakes that will surely make you fall in love with.
Such as shown below :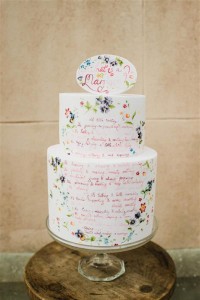 Hand-painted text is one you should put on the list if the wedding is a romantic garden theme. This will not just add up the love atmosphere among the couples but also among the guests.
Now, who says graffiti can only be seen and expressed onto walls? This graffiti hand-painted cake is getting its crowd days by days for those wanted to have a different type of cake on their special day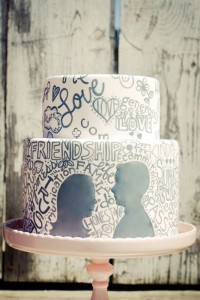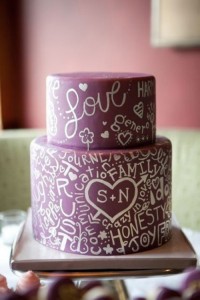 .
To abstract lovers, don't worry. Hand-painted cake is here to fulfill your wish too!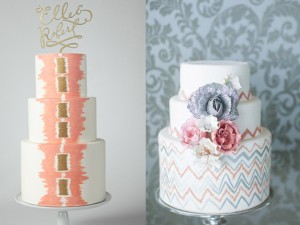 Flowers and floral patterns never gets boring and probably the most popular when it comes to weddings. Well, these hand-painted cake floral themes will never get you bored for sure .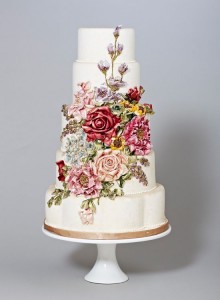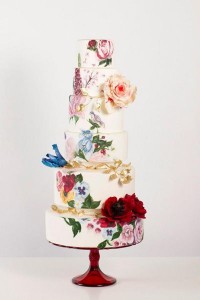 Well, now you can see why this will be the hit of this year wouldn't you? Consider of having a hand-painted cake for your special day?
Log onto Wedding.com.my for more details & other inspirations for beautiful decorations!