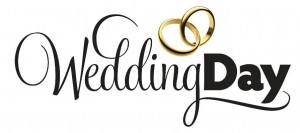 …A week before…
By Sabrina Rica
In exactly one week it's going to be your big day! You will be officially married and it's only now where all the adrenaline rush comes in; you feel nervous, excited, happy and exhausted, so what's a bride to do to overcome all this? Have a time out – take a break, have a mini spa, eat a macaroon, get a facial, sip on a cocktail! Here's a list of things for the bride to do week before to calm her nerves down and prepare herself for the big day.
Body Massage: Just an hour of a relaxing body massage combined with all those essential oils does wonders for your skin and also relaxes those tensed up muscles. Plus, it reduces stress, anxiety and depression altogether while also improving your blood circulation.
Suggestion: Give Thai Odyssey a try. Thai Odyssey is a leading, award-winning Thai massage service parlour in Malaysia, and they're available all over the Klang Valley. On top of their well-celebrated Thai massages, you can get also get herbal therapies and aromatherapy treatments, all in a relaxing and authentic venue. To locate the nearest Thai Odyssey outlet, check out their Facebook page.
Make up & Hair Rehearsals: You do not want to feel like a guinea pig on your wedding day when you meet your make-up artist and you both experiment on what colours and style to try on. During this week, schedule a day where both your hair stylist and make-up artist can come in and work on you so that you can agree on what suits you best and how you want to be styled during your big day. Having this done last minute can be extremely stressful for all parties and might be disastrous when you do not like the make up or hair style but there's insufficient time to change it. Whether its extensions or highlights or just a simple blow dry, try your wedding look way before. SNAP pics as well!! You will need something to post on Instagram.
 P/s: Make sure the wedding photographer is booked earlier.
The Dress: All eyes are going to be on the bride's dress so everything has got to look perfect. Get your stunning accessories, glittery dresses, shoes and your bridesmaids to play dress up. Organize a fashion show among yourselves and wear exactly everything you're going to be wearing during the big day and ensure everything fits perfectly. You should look gorgeous from all angles and most importantly, be comfortable. Maybe after this you can organize a mini spa by getting a manicure, pedicure & facials while playing some calming music.
Tip: Get facial masks from Watsons or Guardian which costs RM5 – RM10. Buy a few and store in the fridge as it comes in handy. A chilled mask on a tiring day surely does rejuvenate the skin.
Cake: Give your baker a call and inquire about the progress of the cake or better still drop by and see things for yourself. Check if everything is going as planned or are there any last minute changes. Don't forget cake testing too. Get all the details sorted out from what cake topper is used to how it's being delivered.
Decoration & Table setting: By now your wedding theme and the list of seating arrangements should be prepared and all you have to do is just run through things and make sure everything is running smoothly. If you have a wedding planner, always keep in touch to ensure you're well informed of everything that goes on.
Caterers: Call them up to see if everything is under control and always cater from a reputable catering service. Make sure food testing is done way earlier.
Transportation: Ensure there's adequate transportation available for family and friends. Check on car decoration.
Goodie Bags: Try to prepare extra souvenirs for your guests in case there's not enough. Some ideas for souvenirs can be a slice of fruit cake, handmade chocolates or candles, traditional sweets, or even tiny perfume bottles. Make it more creative as it will be memorable to your guests.
Lastly, watch your diet; keep yourself hydrated, eat lots of fruits, stay away from greasy junk food or anything that will upset your tummy. This is an essential check-list that all brides will need so print it ASAP and keep it with you. Plus, the most important thing is to be well rested and be calm; after all it's your big day so have fun!