By Melissa Chan
Edited by Stephanie Leong
As we all know, stress causes havoc on our skin and it's advisable to get a facial once in a while. Though you may or may not be suffering from severe acne or other chronic conditions, but your complexion will definitely benefit from the attention of a trained esthetician/beautician.
Before pampering your skin, you should also pamper your eyebrows and the whole face! HerbaLine Facial Spa now also offers threading! Yes, that's right. Threading is actually better than plucking or shaving for hair follicles as it allows the hair to grow back finer, slower and if you continue doing it for a period of time, hair actually stops growing for some! Baby face – here we come!
The Butterfly Threading Treatment is available for 45 minutes or 90 minutes. Besides letting the eyebrows and facial hair grow slower and finer, this threading treatment also reduces acne on the epidermal layer, shrink pores, and tones the skin of the face – leaving your skin feeling tighter, smoother and more tender. Baby face – here we come!
Now, facials are also important to maintain the vitality, plumpness and overall health of your skin. Getting a facial is important as it helps you to understand how your skin works, how it reacts to conditions like stress, hormonal changes, pollutions, lifestyle changes, etc. Come over to the Herbaline Facial Spa to get a professional skin analysis and advice from their experienced beauticians.
Their trained beauticians will be able to identify your skin's conditions and educate you at the same time on your daily beauty regime. Do not intend to squeeze that pimple, as it will leave marks, dark and sometimes deep scaring on your skin. A visit to your beautician will not only clear your pores, it will prevent long term damages caused at home.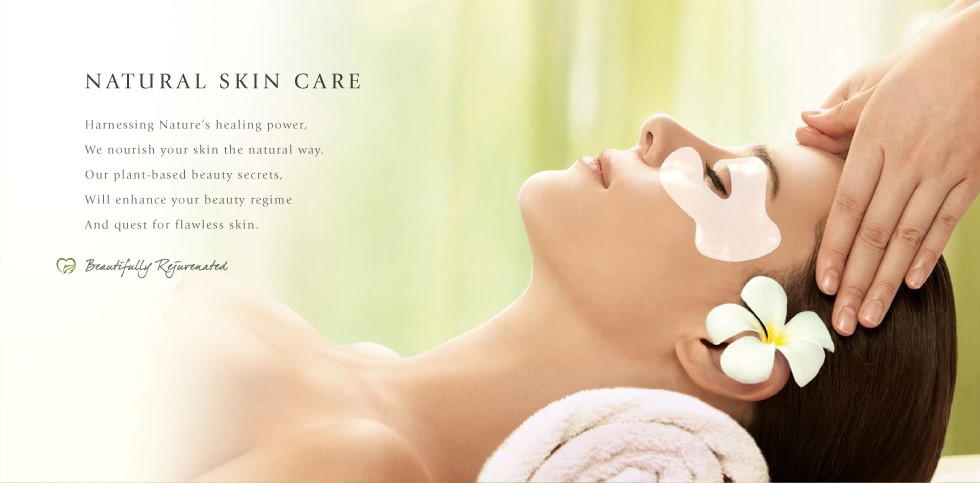 Herbaline Facial Spa's professional beauticians will provide a customized beauty treatment programme that suits your skin's needs and conditions. As your actual day is approaching, here are some simple tips for you to follow before you say 'I Do'.
Do visit your regular beautician and best to plan out your facial treatments schedule at least 3 to 4 months before your actual pre-wedding shoot and wedding day.
Get your facial done 2 weeks before the actual day as this will help your skin to recover, reduce the redness and inflammatory on your skin.
Best to stay away from strong chemical products like: dermabrassion, glycolic and / or any other chemical peels. Should you insist on it, have your session done 1 month before. Your skin tends to be sensitive and raw after these sessions, so give sometime for your skin to heal and cools down. Moreover, the heavy make-up and sun exposure is not doing any good to your skin as well.
Avoid trying on new products such as shampoo, skin care and make-up, as you would never know if you are allergic to any specific ingredient(s). It is also good to stick to your regular beautician, as she understands your skin and conditions. If she is not available, do talk to the beautician that is on shift and tell her on your concerns, needs, and conditions of your skin.
In the end, make sure you keep your skin moisturized, try to get as much rest as possible, eat well, maintain a healthy lifestyle, and lastly, drink at least 6 to 8 glasses of water everyday.
The range of HerbaLine's naturally herbal products. From serums to moisturizers, they are especially good for people with sensitive skin!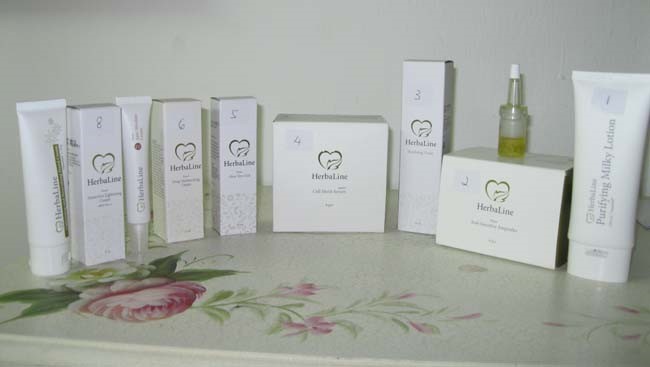 Herbaline Facial Spa provides innovative spa treatments that are customized according to your skin conditions. As soon as you walk into their spa(s), you will be greeted by modern and contemporary surroundings that used natural décor like wood, stone, natural lighting and soothing colours. Whatever your plans are, do make an appointment with Herbaline Facial Spa for some stress relieve – body and mind.