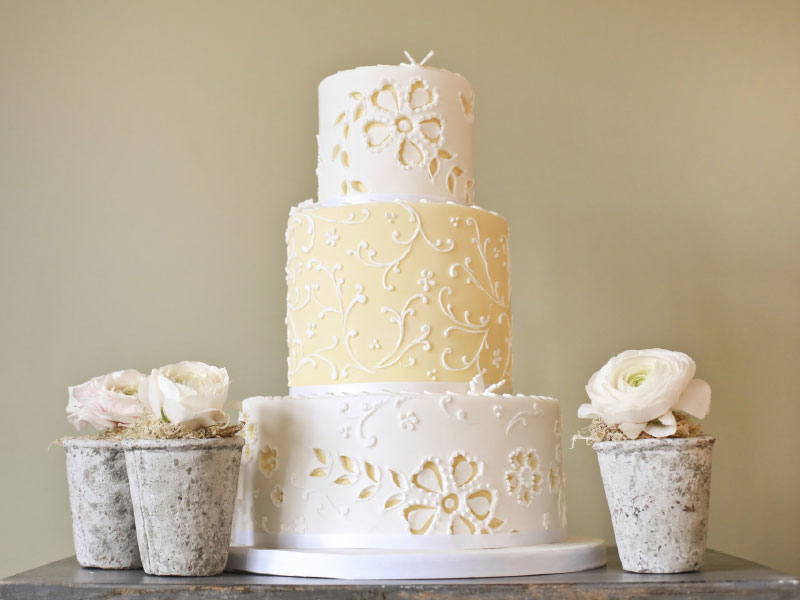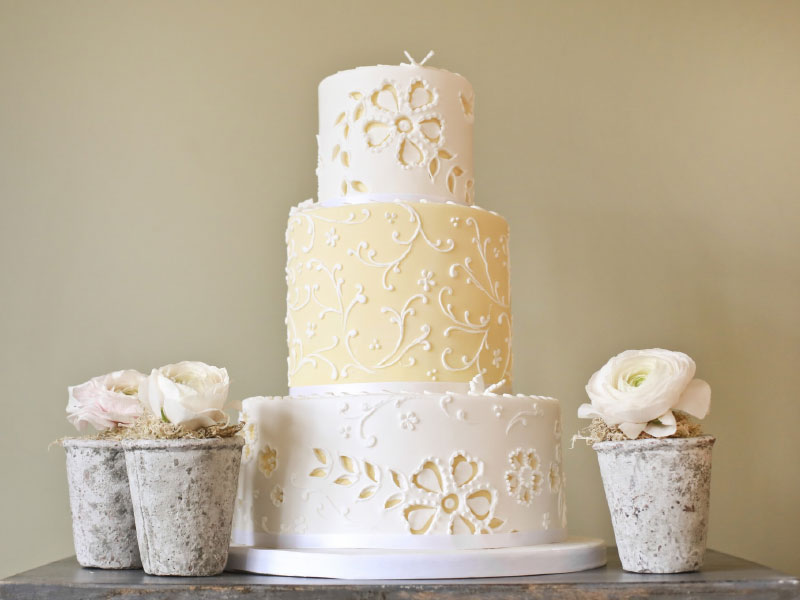 Ever wanted your wedding cake to come in the shade of your favourite rainbow colour but feel that it can be a little TOO over the top? Don't worry! We've got 14 inspirational visuals of wedding cakes for you to get ideas from! If you really want your wedding cake to be a great part of your wedding theme, don't be afraid to be bold and adventurous with the cake's design and colour.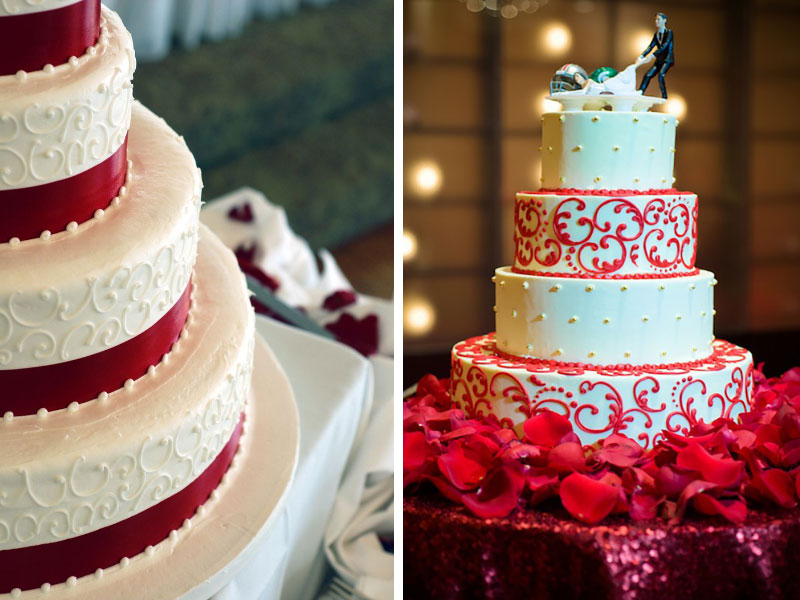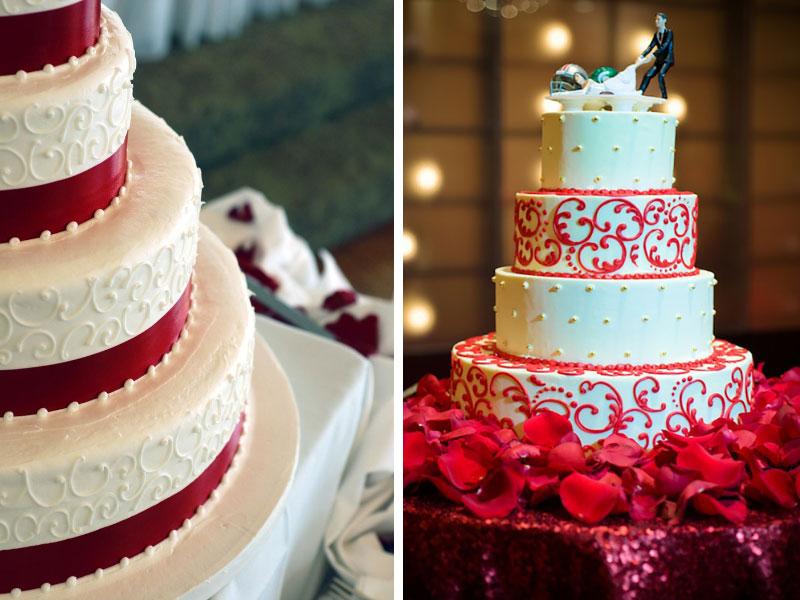 1. Red
A 3-tiered wedding cake in red will be quite shocking but for brides who wants the colour yet prefer some subtlety, use icings or decorations in red instead. Red ribbons are also elegant yet simple for a lovely wedding cake. If you prefer a different pattern in each tier, tell your baker to have the icings in red!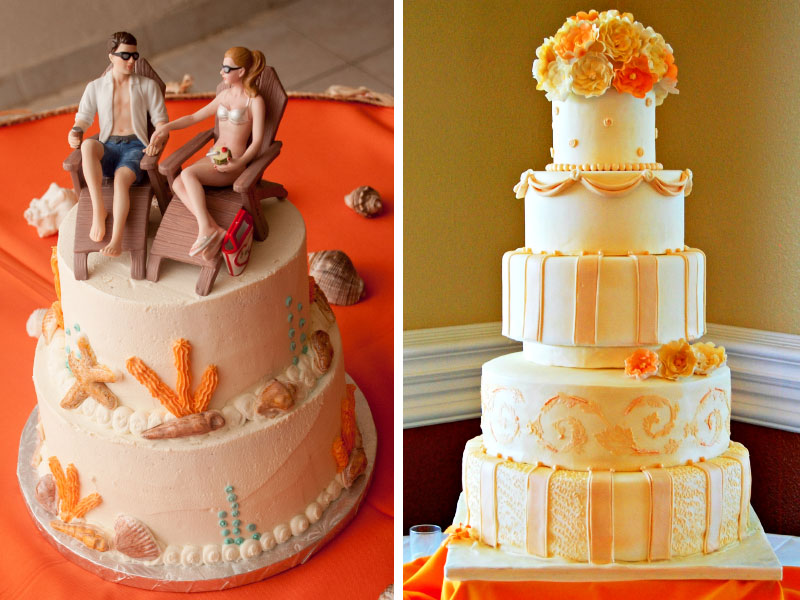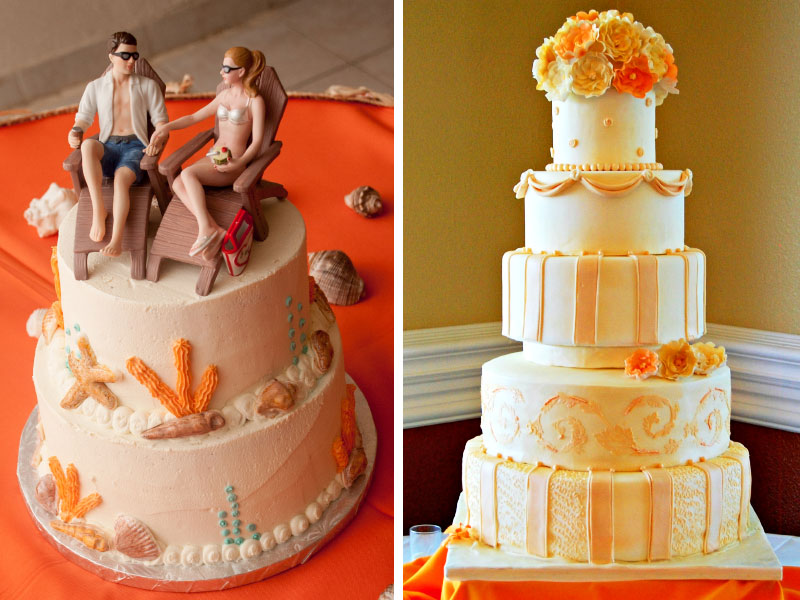 2. Orange
If you are planning to have a beach theme or simply to commemorate your meeting with your partner at the seaside, orange cakes does the job. The visual on the left is a great example of how you can make an orange cake look delicious and interesting. However, if you prefer a classical approach, feel free to have your multilayer wedding cake patterned with orange fondant.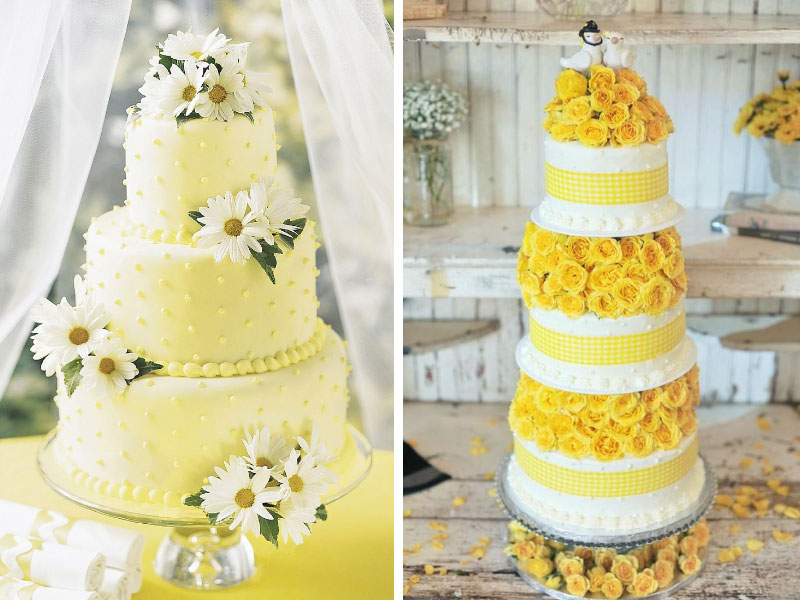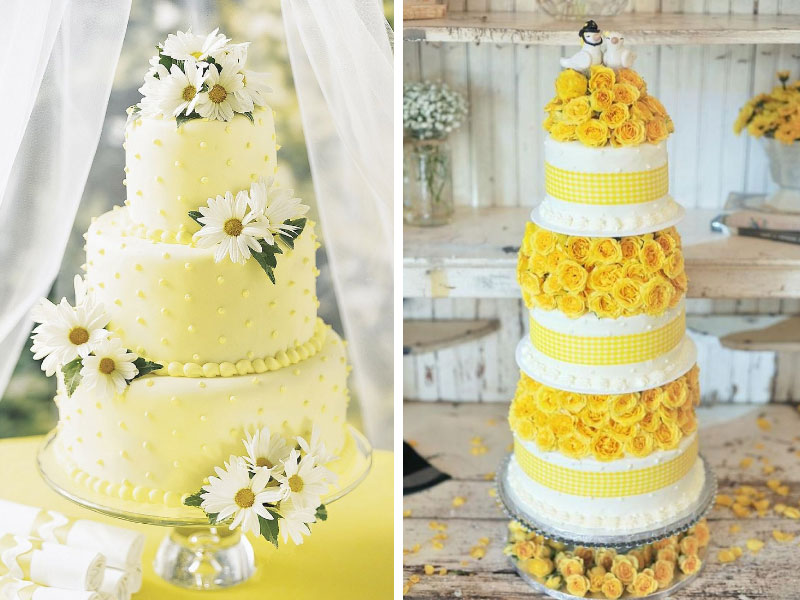 3. Yellow
Yellow wedding cakes can actually be really beautiful if made in a lighter shade. Yellow flowers or mangoes are great addition to the cake where it gives a vibrant and not to mention scrumptious taste to the cake. Yellow fondant is another great way to make your wedding cake stand out!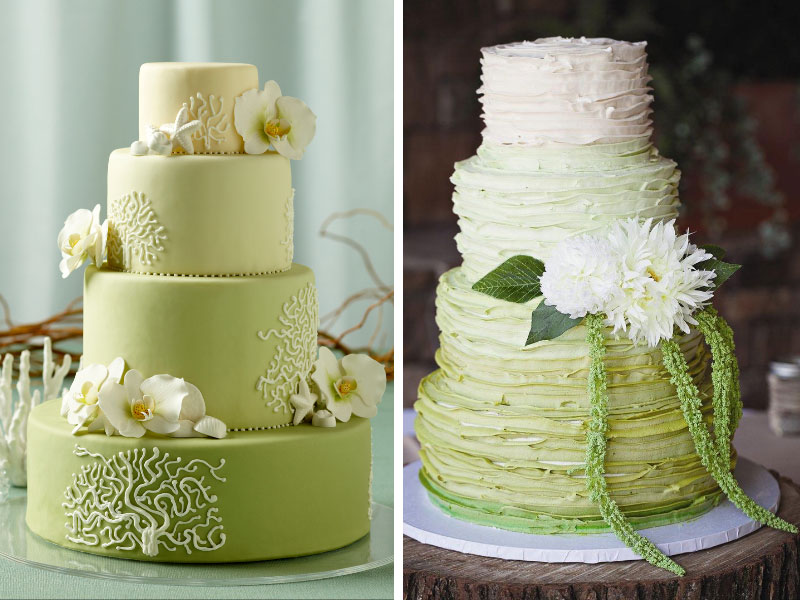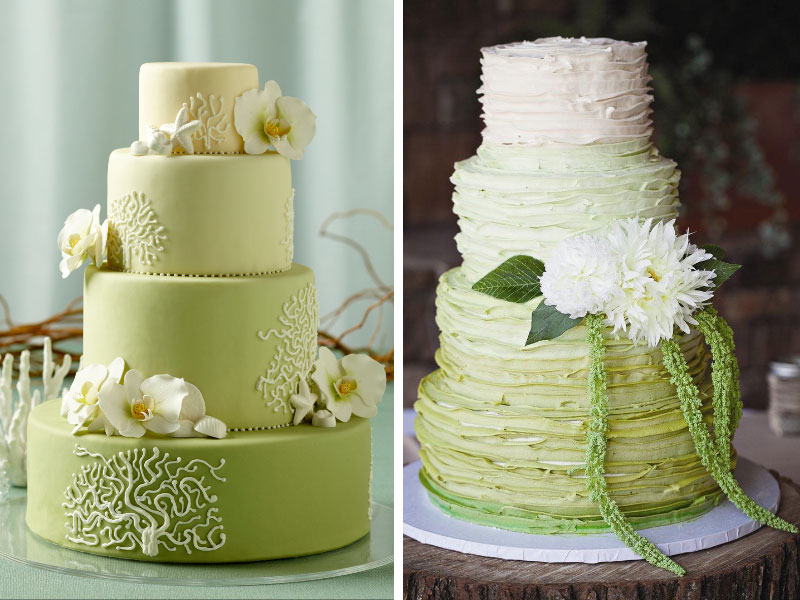 4. Green
Many brides tend to stay away from this amazing shade of the rainbow because they simply cannot picture a green wedding cake. Instead of going for the green of leafy vegetables, pastel green and lighter shades are actually interesting choices. To avoid the cake looking awkward in green, try asking the baker to have an ombre effect which will make the cake stand out and unique.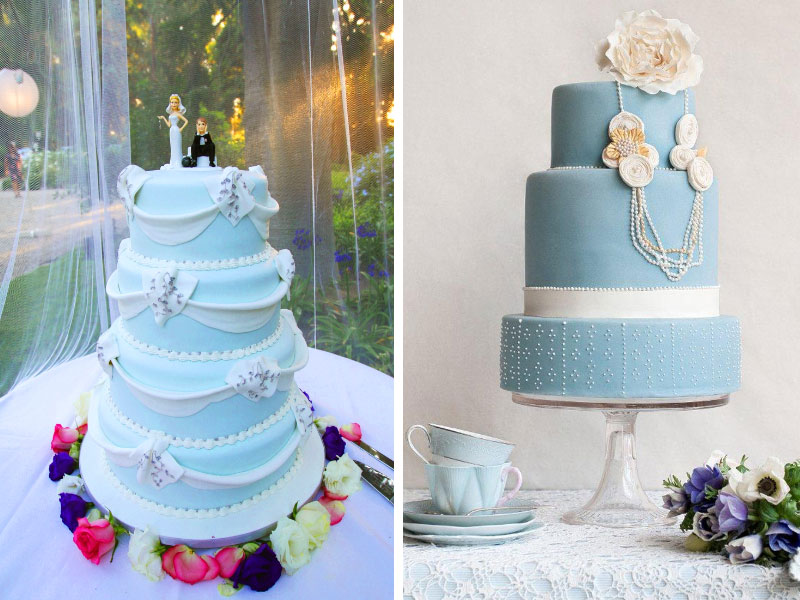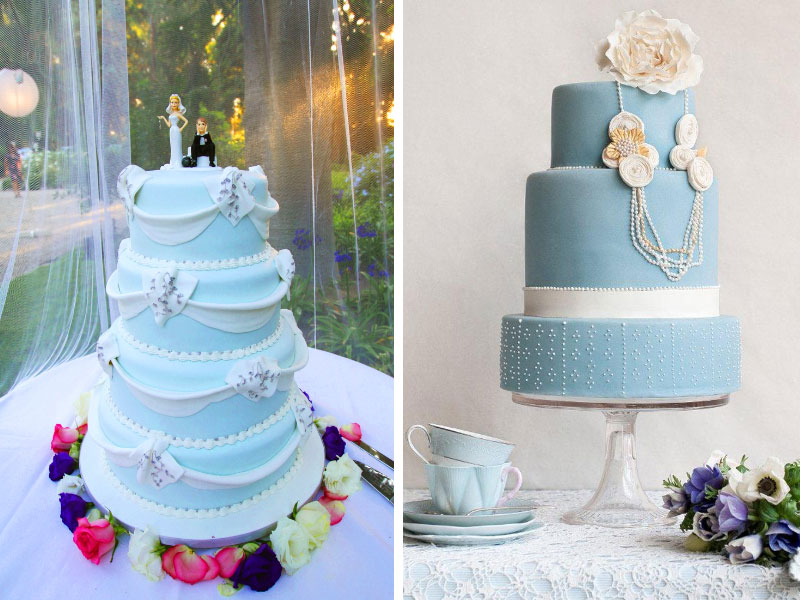 5. Blue
For all of you who wants to have a blue cake for their wedding, make sure you have white decorations to tone down the intensity of this uncommon cake colour. White flower fondants and other decorations will help to increase the aesthetics of the cake too.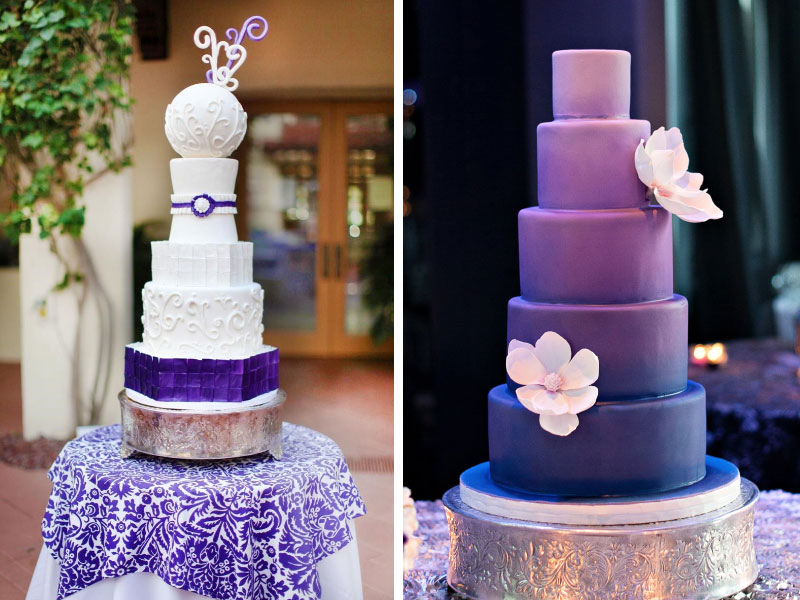 6. Indigo
This colour of the rainbow may be a little too dark for a wedding cake but don't worry, use the ombre effect or don't have the whole cake in indigo. The colour symbolizes romance which is especially perfect for your wedding!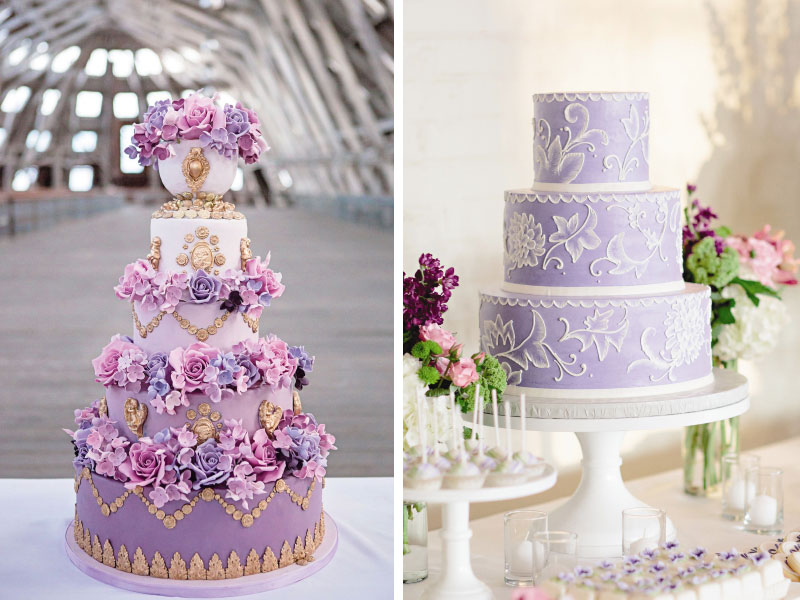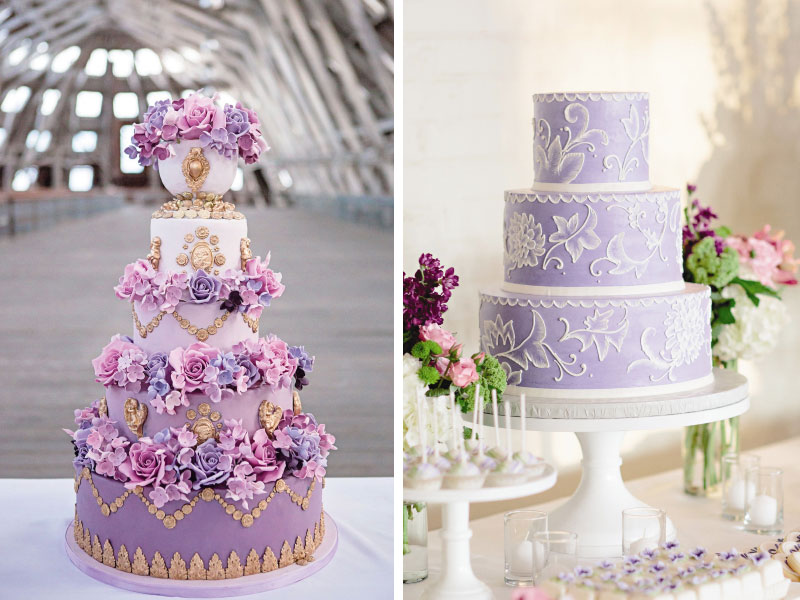 7. Violet
Cakes of this shade are actually sweet-looking, especially if it's in the pastel tone. Violet cakes can be elaborated with fondant decorations or dark purple flowers to elevate the overall look of the wedding cake. Violet cakes are much preferable due to its lighter tone and suitability for garden weddings.
Already know what you want? Jot down or sketch out your dream wedding cake and find the best baker in town to make it come true. After all, weddings only happen once in your life so make sure your wedding cake is one of a kind too!