S2 Signature or formerly known as S2 Slimming  has been leading the local beauty industry with its unique hand skills and star products ever since its establishment. The fact that S2 Signature is more than just a beauty and slimming centre can be seen with the treatments offered such as Advanced Detox Therapy. An all natural-scrub of coffee and essential oil that breaks down stubborn cellulite and shed away dead skin cells will improve your blood circulation apart from enhancing your body's 'qi' and makes you relaxed. This Malaysian Book of Records holder serves you no more than its best for your beauty, health and wellness . Sounds a bit too unbelievable?
Here are some successful faces that S2 Signature have turned their dreams into reality.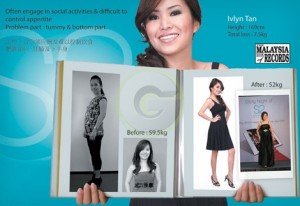 Ivlyn Tan proudly shows her success!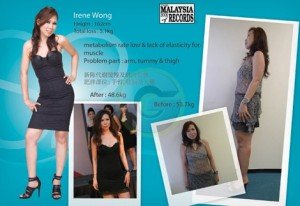 Irene Wong now dare to show her inner beauty confidently and flaunt it. Thanks to S2 Signature!
Treatments offered here are the most suitable for future brides. After having a hard time to choose and pick your dress while setting up the wedding, how about giving yourself a minute for a treatment that can release all this wedding stress? Changing your place to hanging out with your friends from a bar to the S2 Signature Cafe will help you a lot since they only serve nutritious meals and drinks for the health conscious and at the same time offer you a place for the socially inclined to engage in conversations.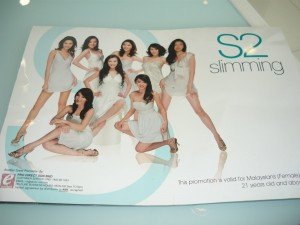 Hurry and grab the offer today! Click here for more offers by S2 Signature specially made for you!