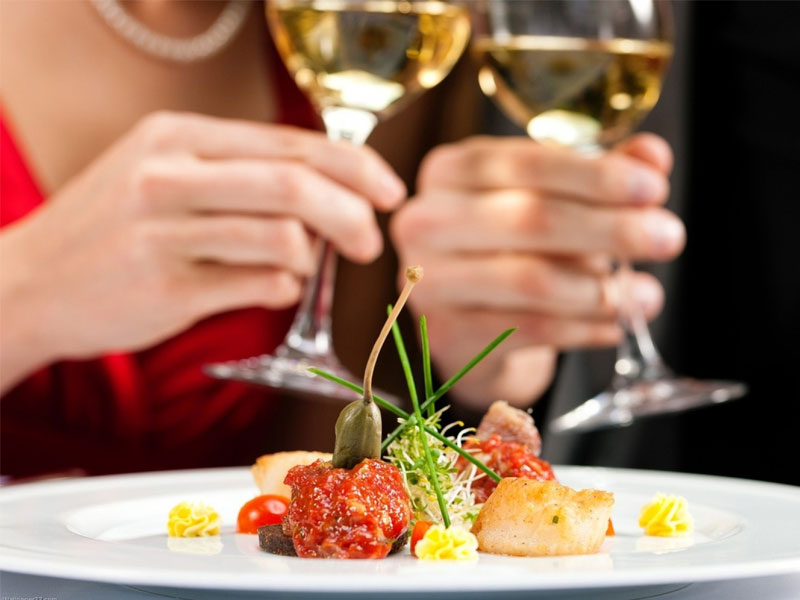 Reservation has been made at one of the classy and upscale restaurants in town and now you fuss over what to wear for dinner! It's Valentine's Day and you want to look your best. So if you are in a dilemma on what to wear, take a look at some of these dresses.
1. V-Neck Chiffon Dress
If you are looking for something sexy yet has an appropriate length, this dress is just the right piece for your dinner! V-neck, backless and a chiffon skirt with high slits, this dress screams S.E.X.Y! It's for you who is confident and isn't afraid to show some skin.
Get this look HERE
2. Strapless Tube
For those who are looking for something simpler and cute. A strapless tube dress is the best choice for the dinner. You can pair it with a matching shawl if you are afraid that it will be too cold at the restaurant. This strapless tube dress is for the girl who prefers simplicity and sexiness all in one package.
Get this look HERE
3. Halter Lace Dress
A halter lace dress can exude mysterious vibes due to it's can-see-but-cannot-see nature. Besides, lace gives variety to the dress by not making it boring with just one colour. You will most probably stand out in the crowd with this dress due to the huge amount of lace on the dress. This dress is for those who wants all eyes to be on her, especially her partner.
Get this look HERE
4. Bodycon Dress
A bodycon dress is the safest option to wear if you really can't make up your mind. Not only does the bodycon dress show your toned silhouette, it also gives out a sexy vibe. It is also least inexpensive to other styles of dresses. Bodycon dresses are suitable choices for ladies who are on a budget yet want something feminine.
Get this look HERE
5. Long Sleeve Dress
Who said long sleeve dresses are traditional and ugly? Long sleeve dresses are actually classy and feminine. Get one with lace sleeves for some variety instead of a plain one. Some embellishments on the dress can also bring modernity to the dress. This dress style is perfect for tall women who wants something more different that what others are wearing these days.
Get this look HERE