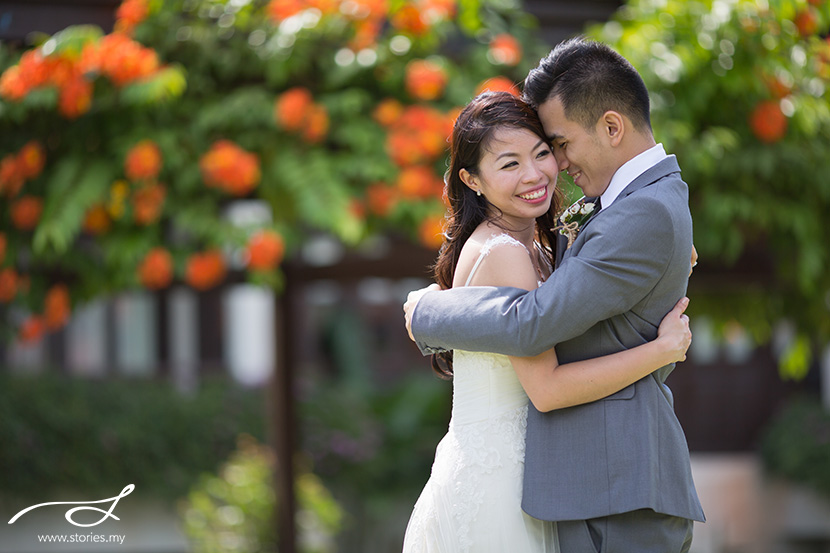 Refreshing. Spontaneous. Colourful. Natural. These 4 adjectives best describe Andrew & Desiree's romantic celebration as the new Mr and Mrs.
Deepest congratulations to the sweet and sugary couple. Since Primary 4 to working adults at 26, their love for each other never fades, instead they are flaming with full passion! Check out the embarking of their new romantic marriage life.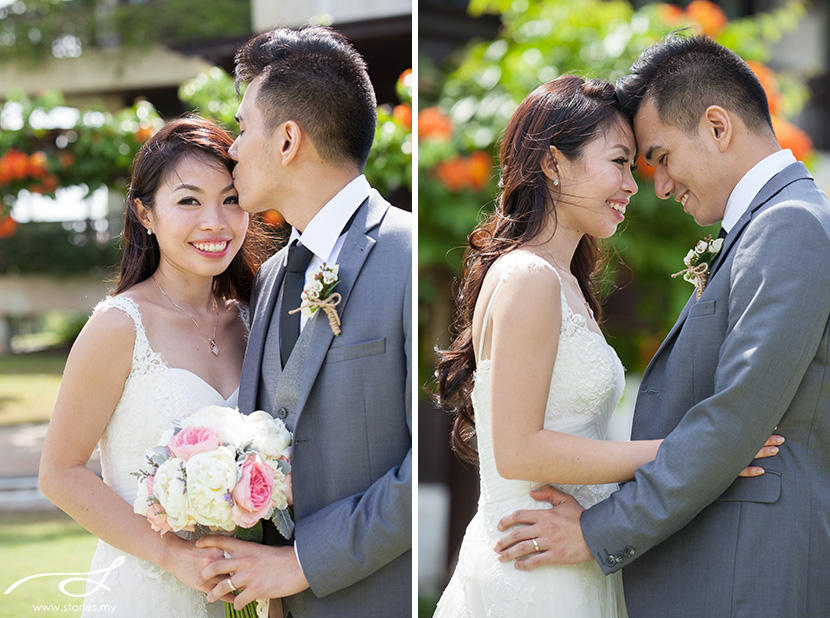 "So it's not gonna be easy. It's going to be really hard; we're gonna have to work at this every day, but I want to do that because I want you. I want all of you, forever, every day. You and me… every day."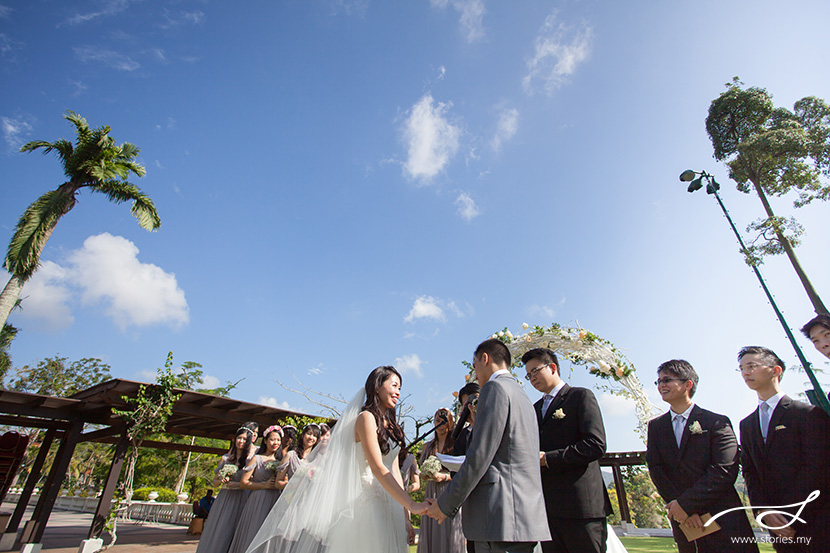 Random quote from "The Notebook" movie, but it means everything for the cheerful bride Desiree. You know why? Because these words were part of Andrew's vow to her on the wedding! Every single word is packed with sincerity, emotions and promise.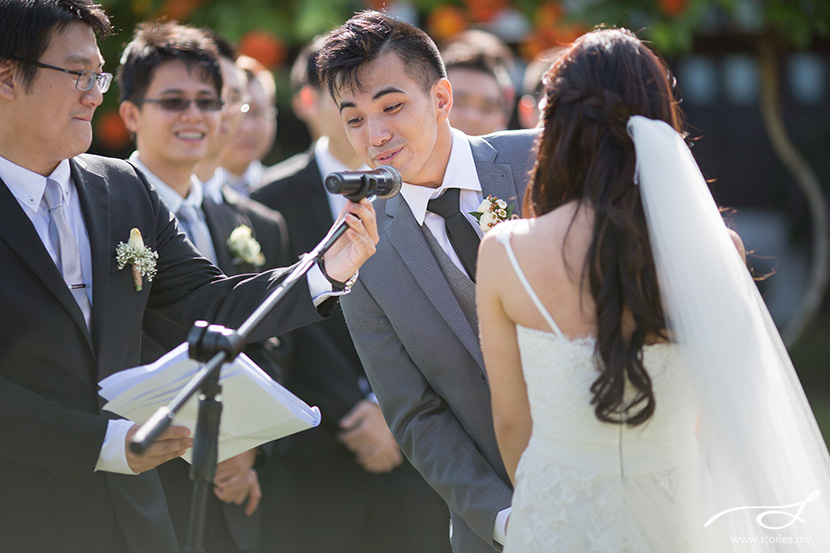 Marriage is tricky, undoubtedly. It requires communication, and synergy, but in the end, the fruit will totally worth all the effort.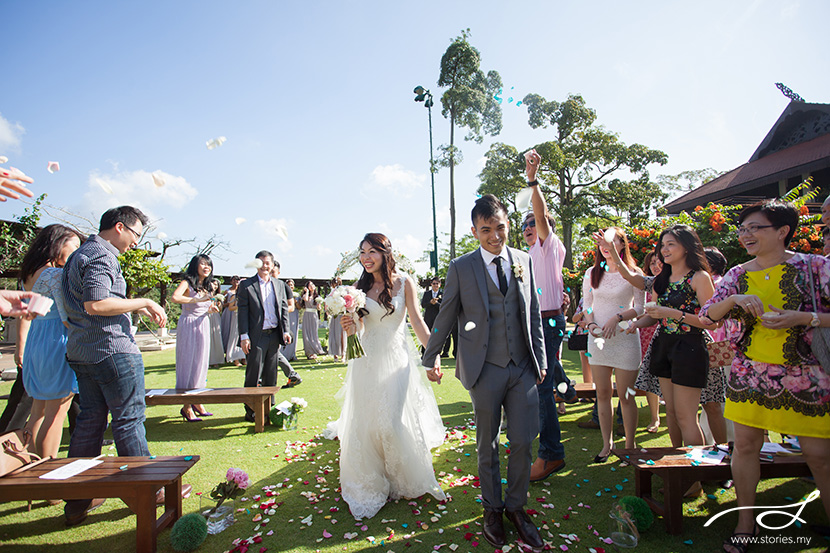 10 years of romance and still counting; every day seems as if it's their first date – fresh and exciting. Chuckling at each other's silly tomfooleries, snuggling on the couch, watching replays of favourite movies… Life is pretty much all about simplicity.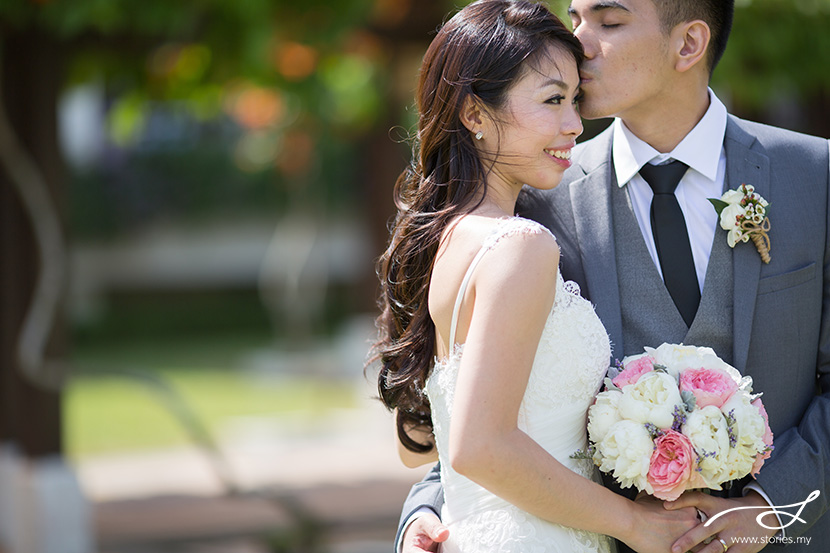 Held at Pulai Springs Resort, Johor Bahru, the wedding is sweet, simple and delightful, just like Andrew and Desiree's love story. Of greeneries, blue sky and vibrant floras adorning the scene, the heaven is certainly soothing and personalised.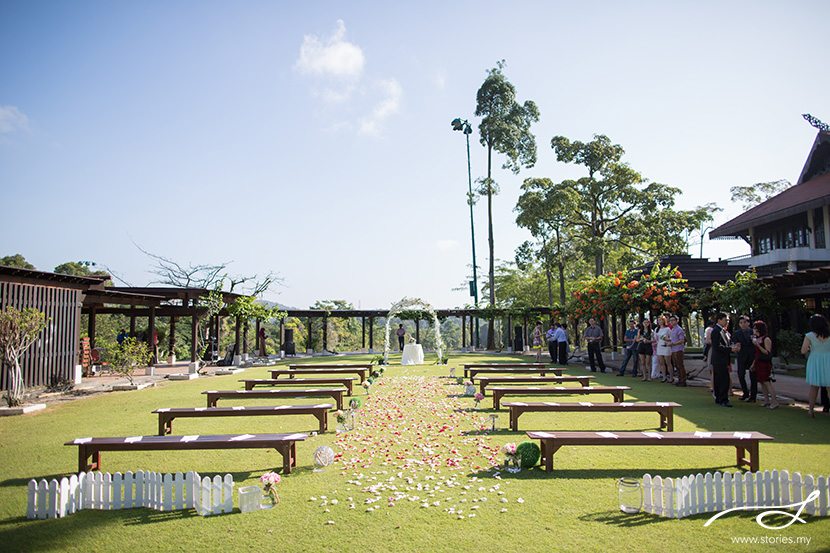 Time flies, appearance changes, but memories will always remain the same.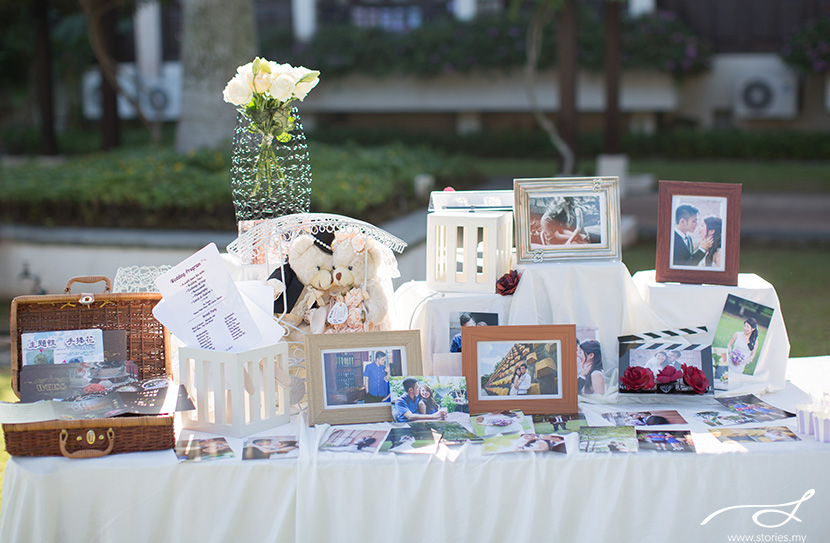 Dreamy lacy gown with sweetheart neckline, complemented with romantic soft curls and a bouquet of baby pink, lavender and yellow hues. Desiree is a gorgeous garden goddess.
The tears of joy for marrying a trusty husband. The tears of blessing for passing the daughter's hand. The tears of pride for witnessing the best friend's bliss.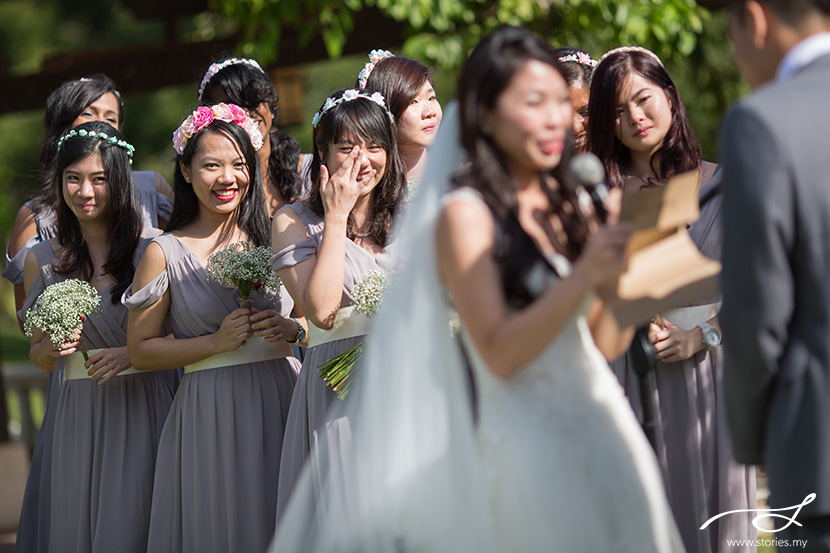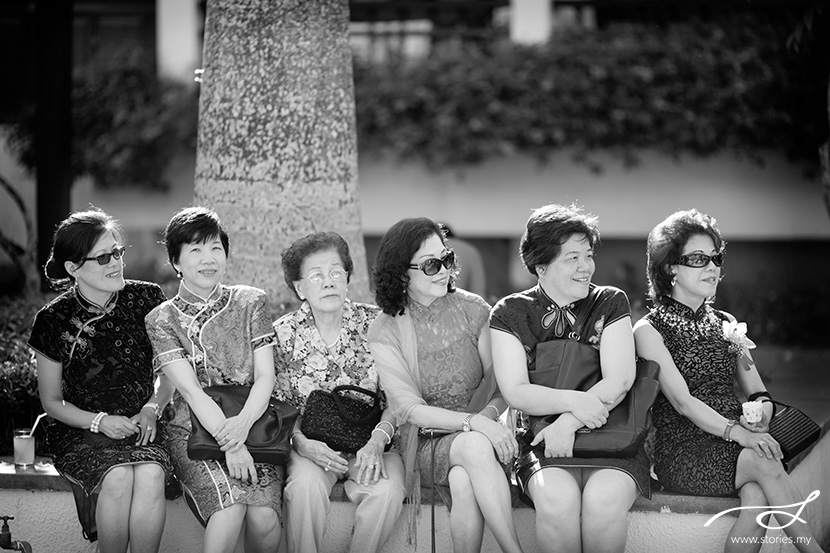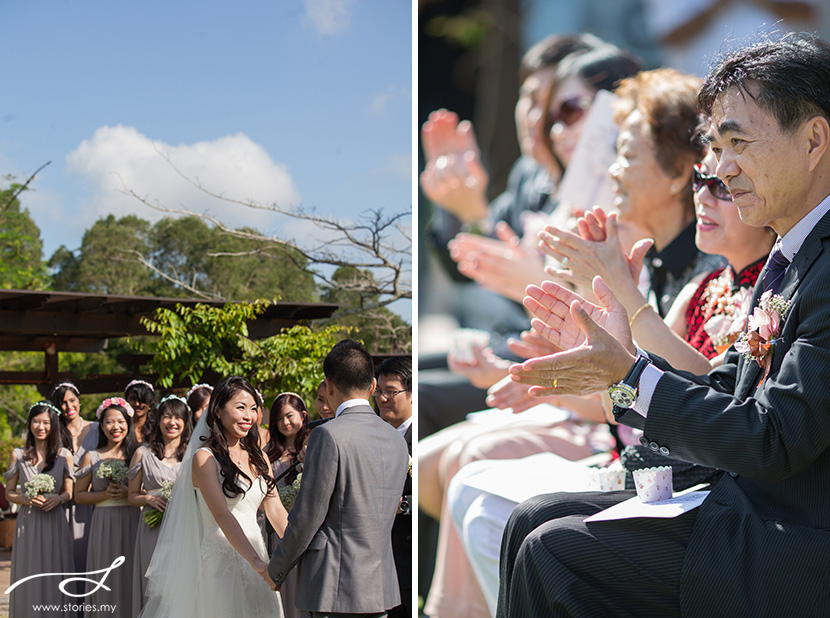 After all the tears of happiness, what makes the wedding even more significant is, of course the smiles and laughter which sprinkled the entire ceremony with cheery vibes.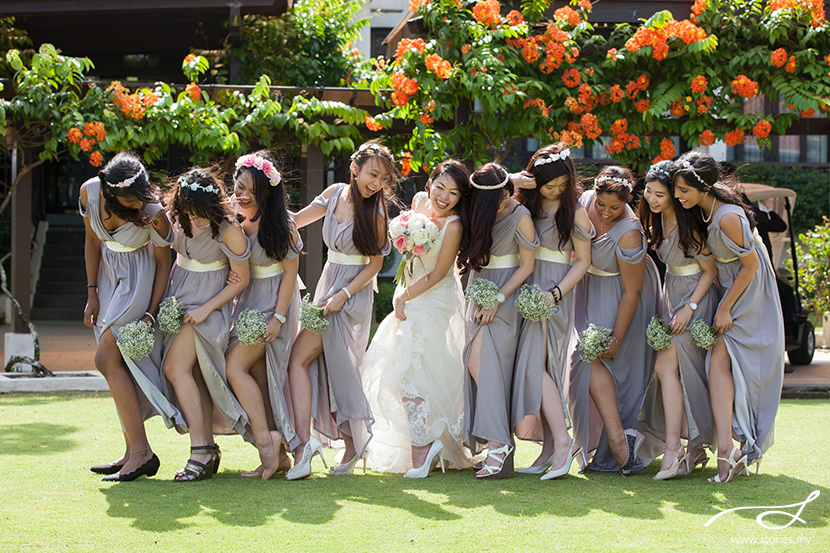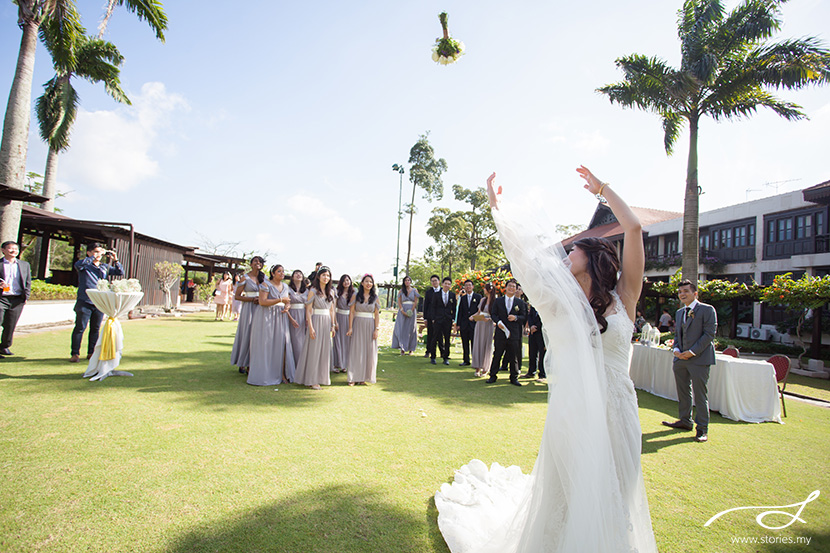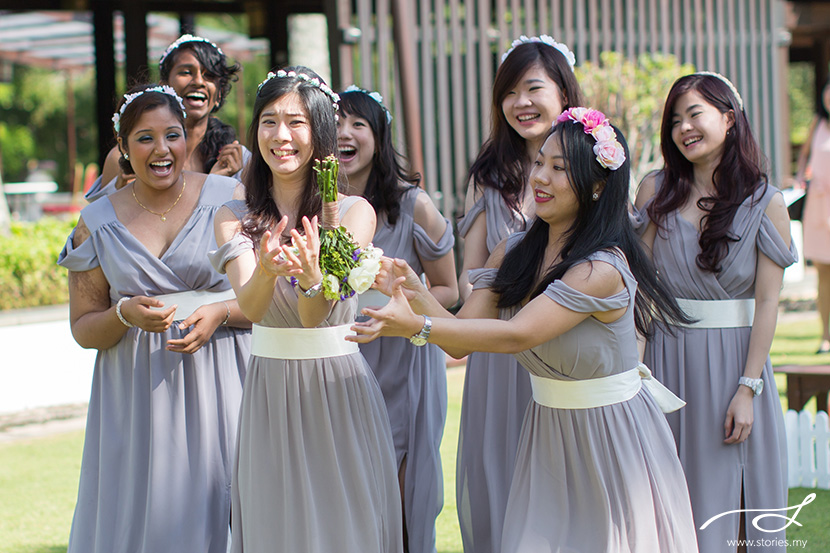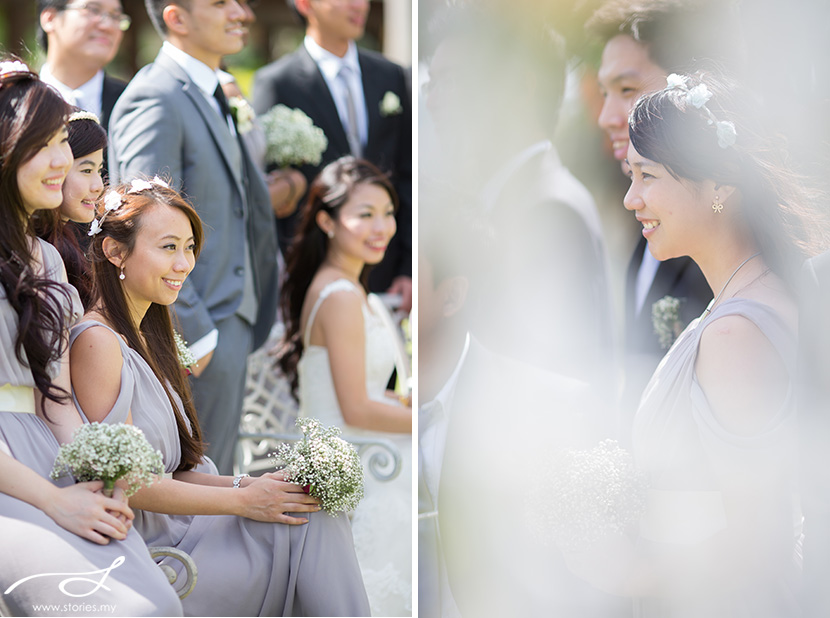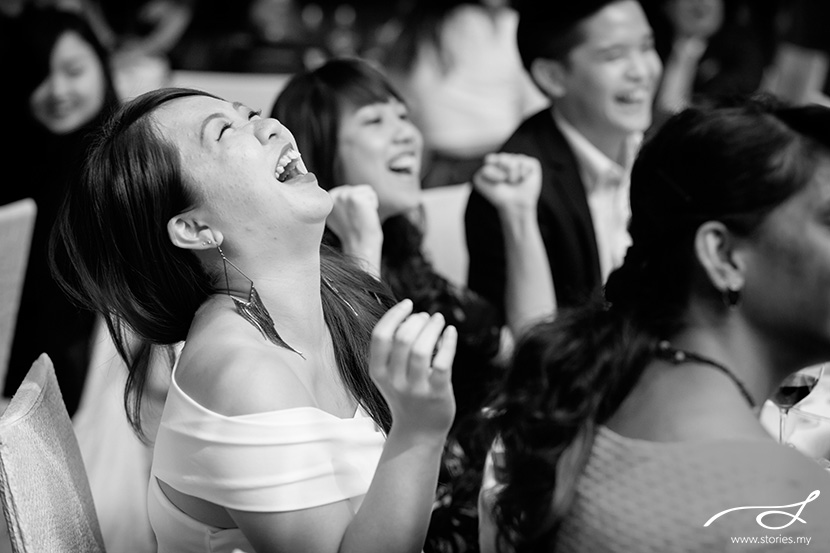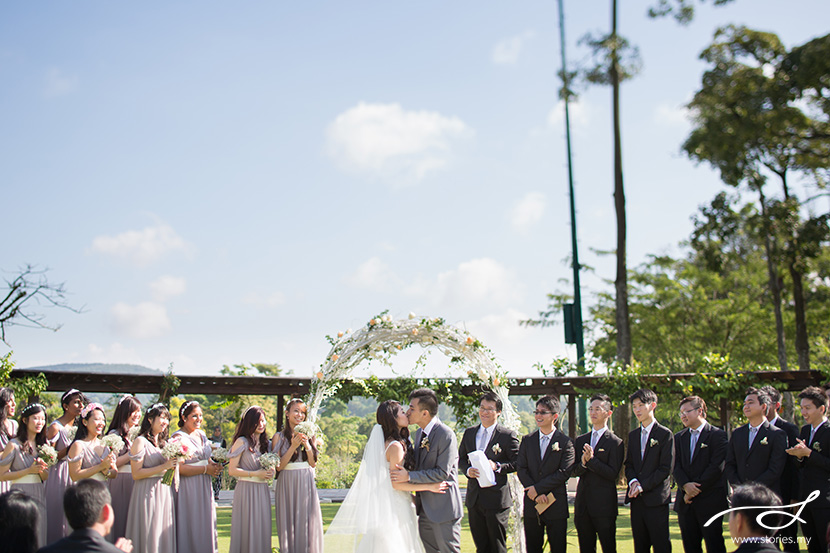 May your love continue to flourish till the end.
All credit goes to stories.my