Looking for an exotic wedding venue but don't really have a budget for a destination wedding? Well then maybe it's time to take a leaf out of this couple's book and look for local destinations instead. If you're looking to have an unforgettable and ethereal wedding, why not go for one of our many scenic local waterfalls instead? If you're not convinced, have a look at these stunning photographs.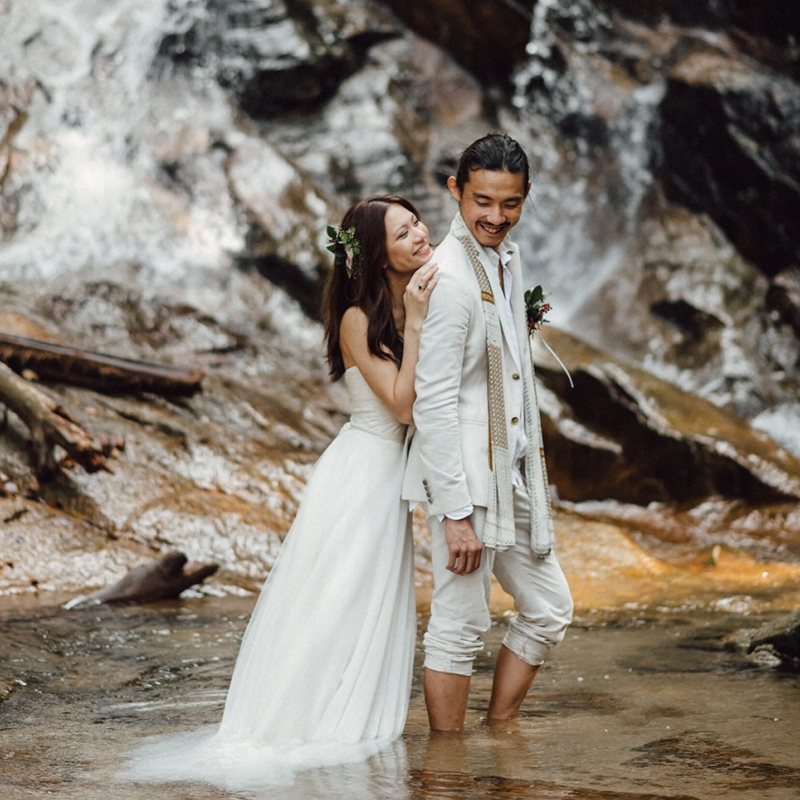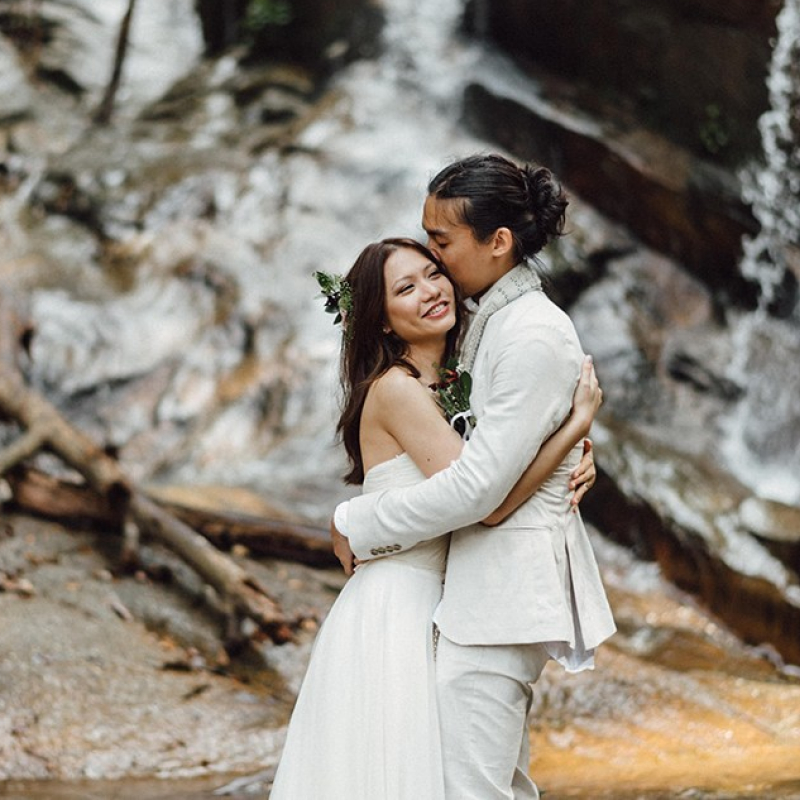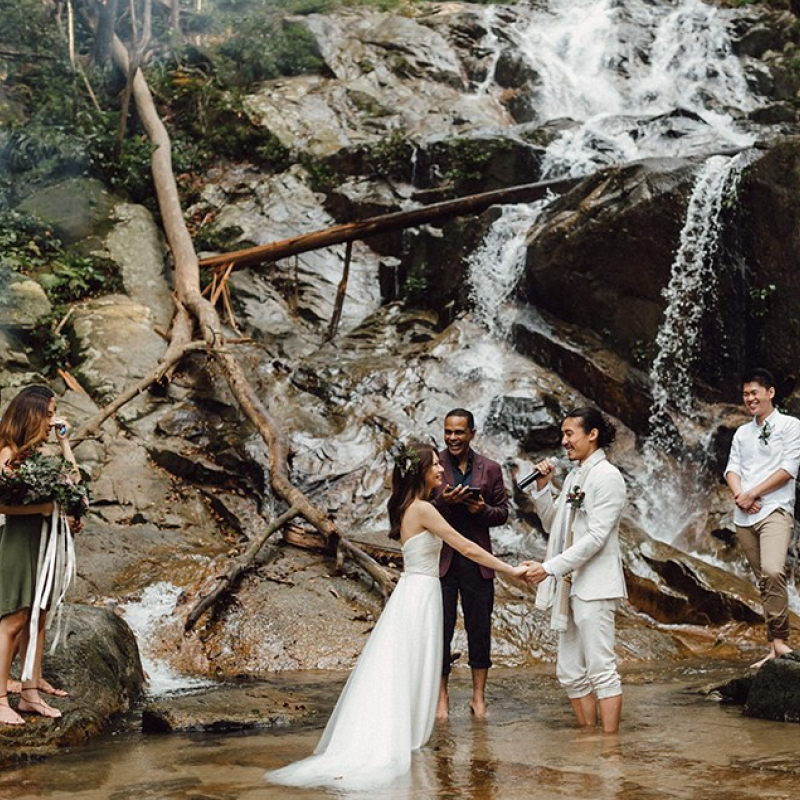 I know, the images are incredible. Where is this magical place, you might ask. Well, it's none other than Kanching waterfalls in Rawang! Who knew that this waterfall that is located so close to the Klang Valley could be the perfect spot for such a magical wedding?
Hannah and Joshua wanted a wedding venue that was not only unique, but also a place where they could be close to nature. Befitting their personalities and wedding venue, their wedding theme was to be at one with nature. Opting for an earthy palette of neutrals and greens, they've definitely achieved that.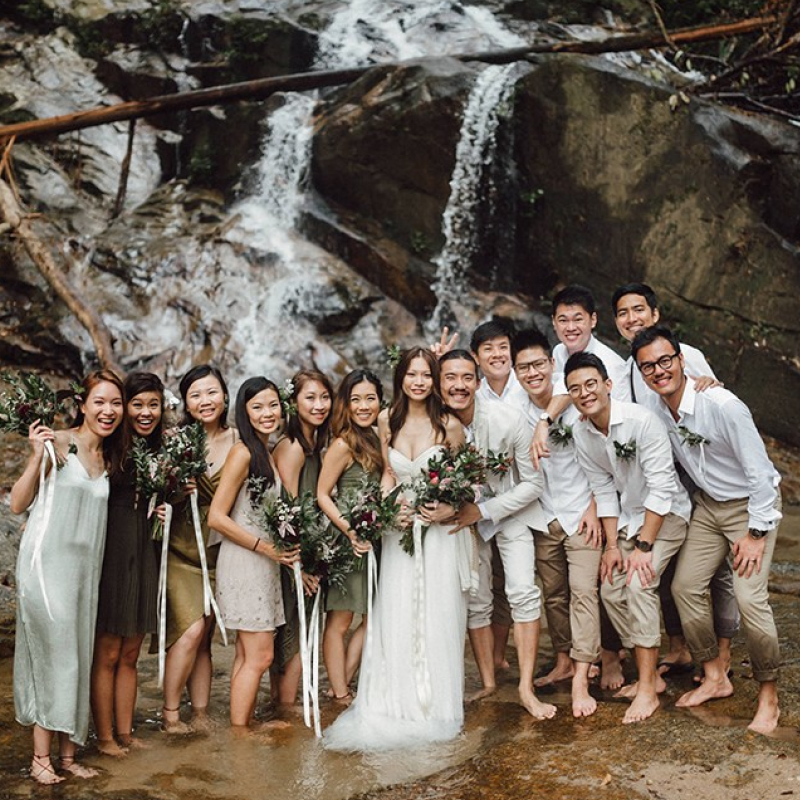 Not only that, to make the theme more authentic, the wedding party trekked to the waterfall barefoot to complete the look and feel. Armed with bouquets, corsages and boutonnieres consisting of wildflowers, the sight was certainly one to behold.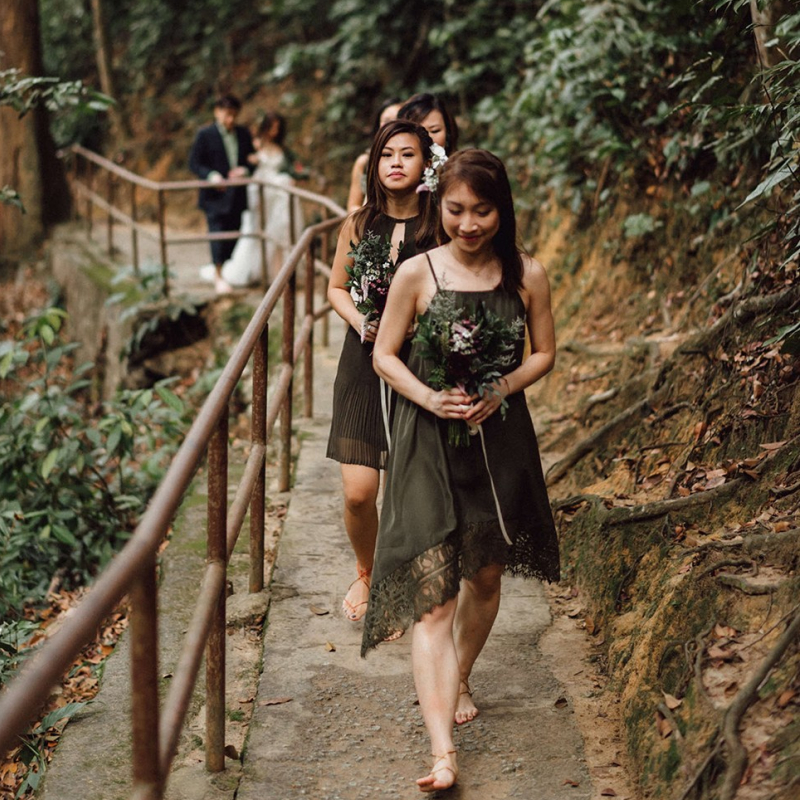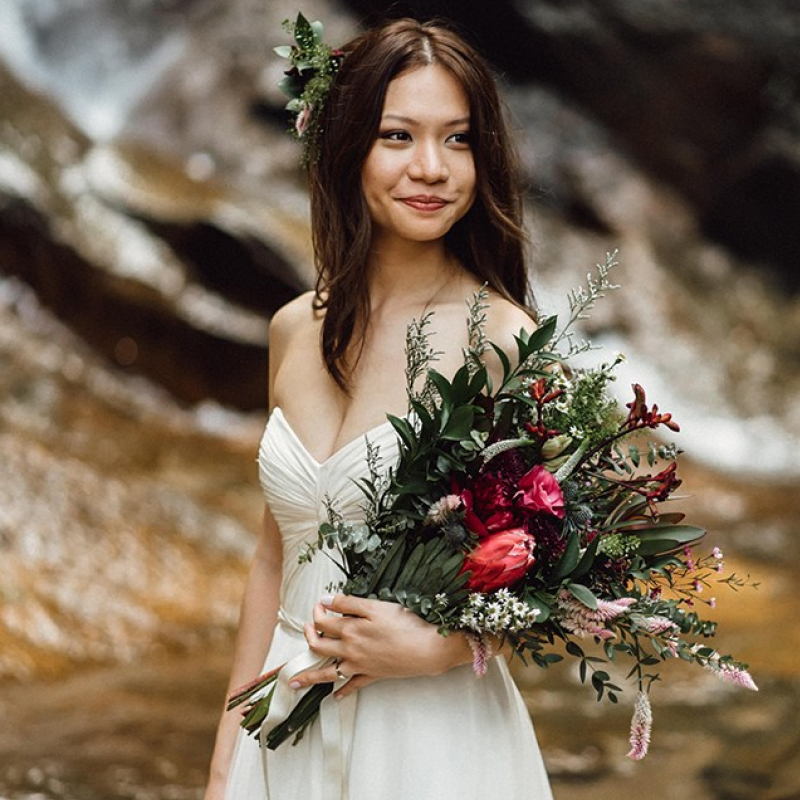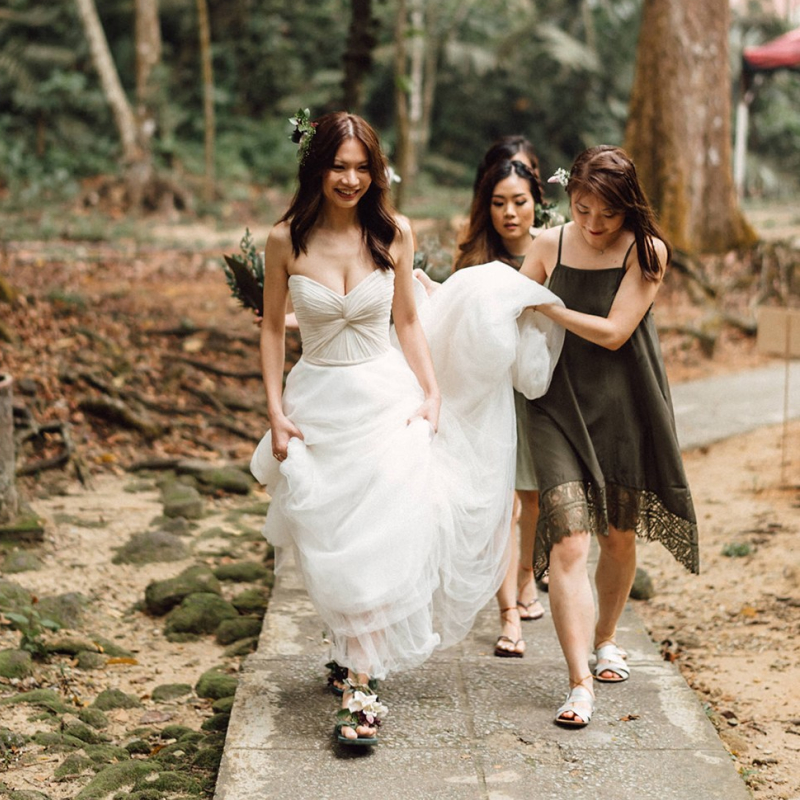 Hannah first got ready at Templer Park Rainforest Retreat before the ceremony, and proceeded with her trek to her wedding venue.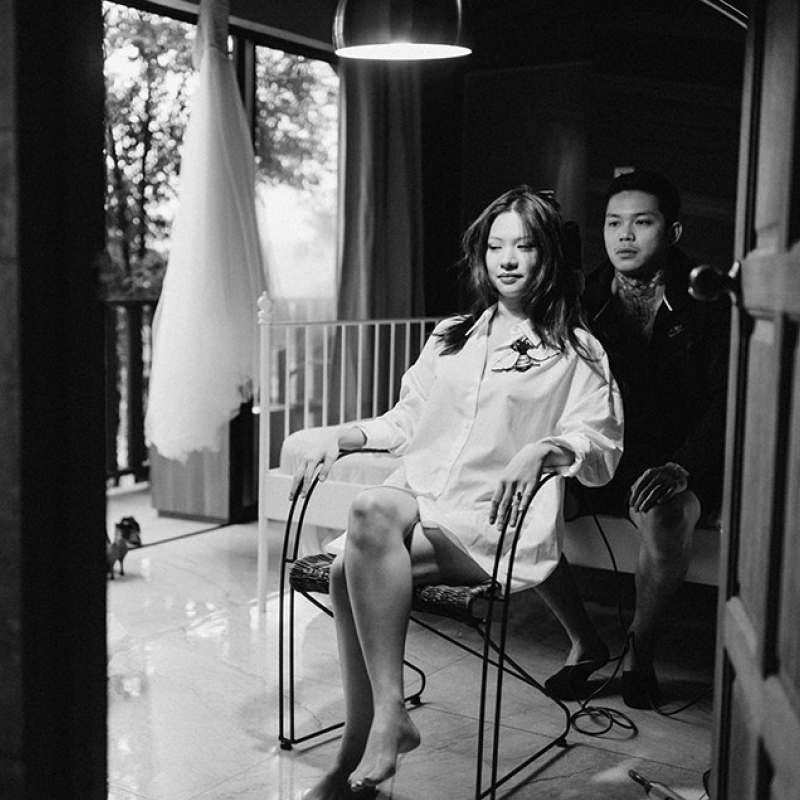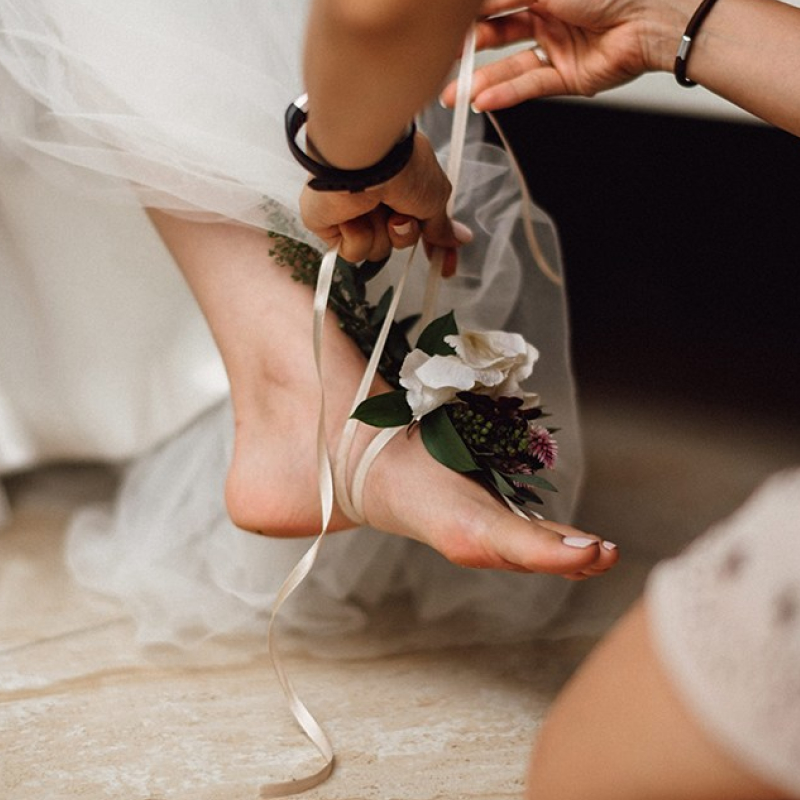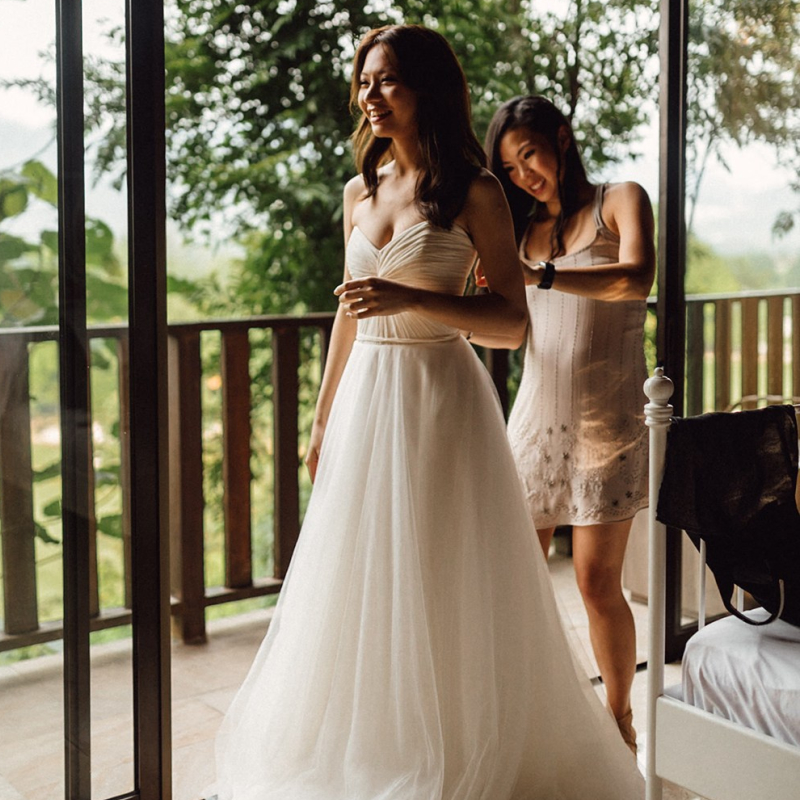 Her wedding guests awaited the wedding procession on a bridge at the first waterfall, which was where her father started walking her "down the aisle". The guests then returned to the retreat for the wedding reception. Hannah and Joshua then recited their vows at the fourth waterfall, where the magic took place.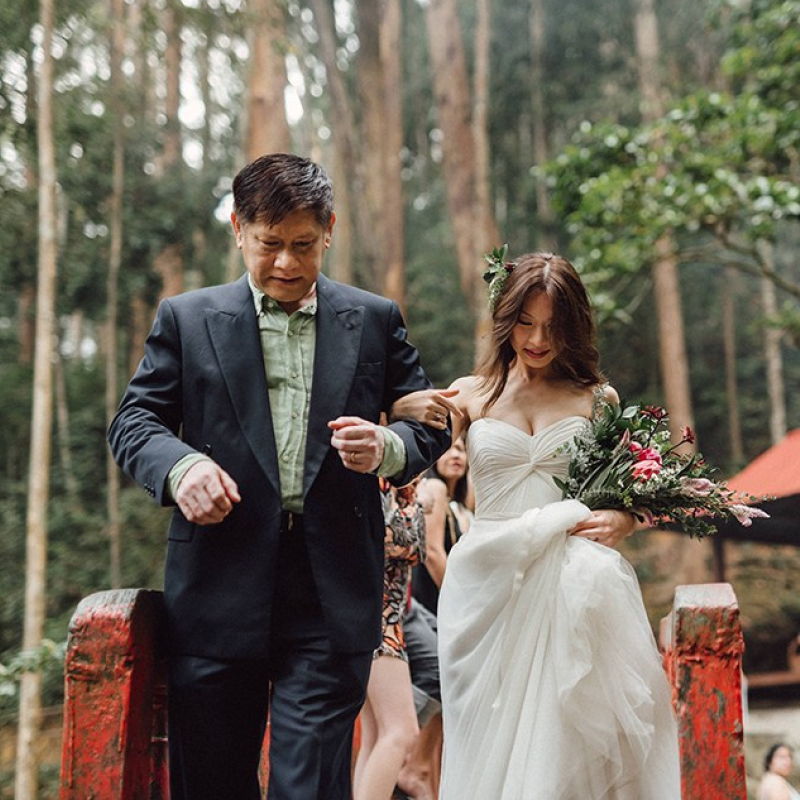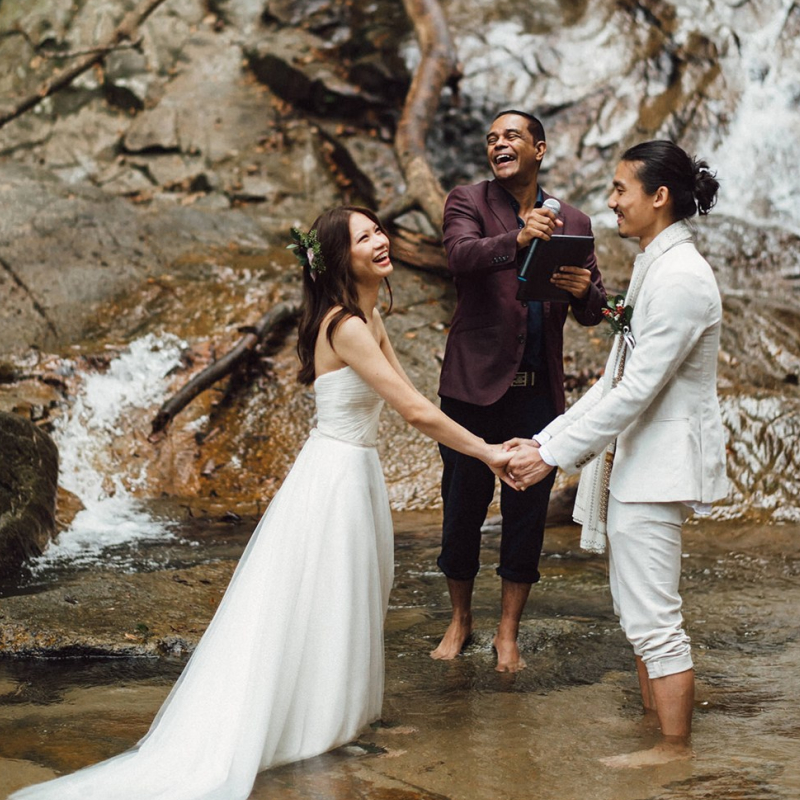 When asked about the wedding, Hannah was quoted saying "All the small breathtaking moments just combined to create an amazing day. From getting ready to my father driving me to the waterfall, and my beautiful forest nymphs (bridesmaids) hiking up to the fourth waterfall together with me, everything was truly symbolic. Life is an uphill climb and it only gets better from here!" How sweet is that? These two are definitely the definition of couple goals.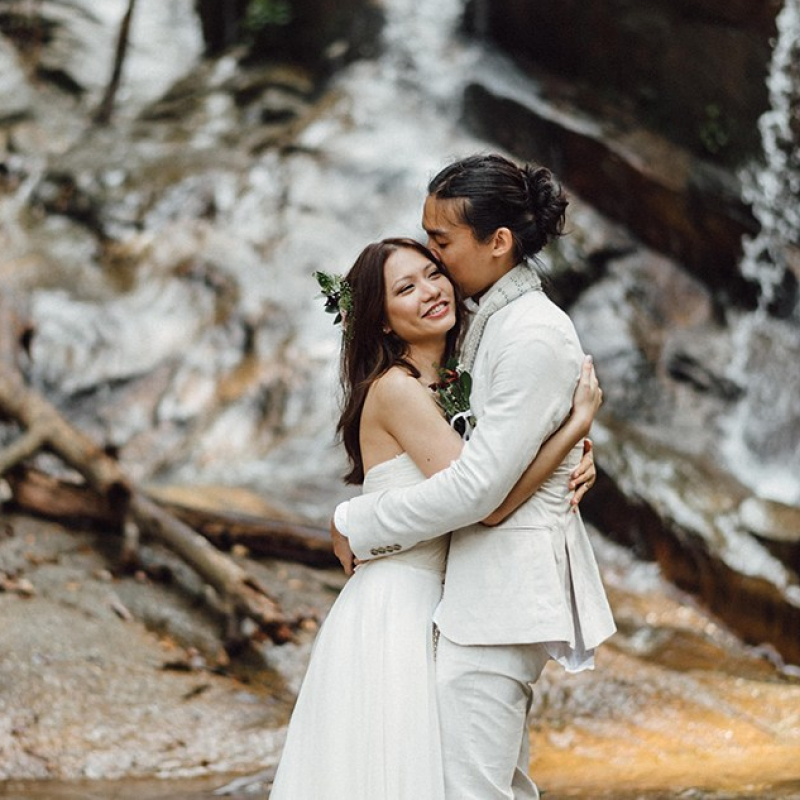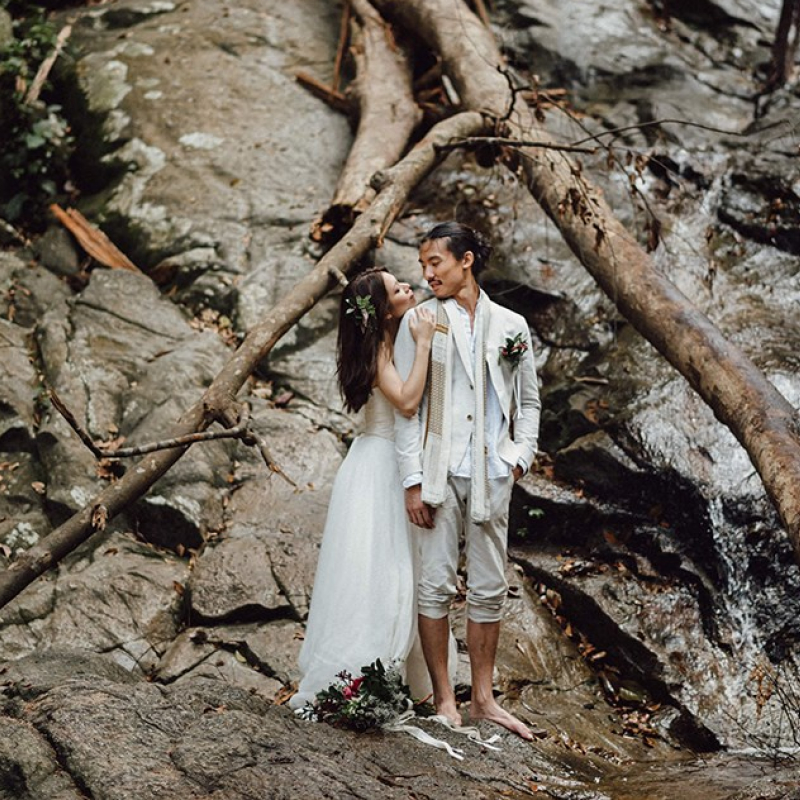 After the magical ceremony, the celebration continued on at the Templer Park Rainforest Retreat, where the newlyweds were able to celebrate their union with 100 of their loved ones.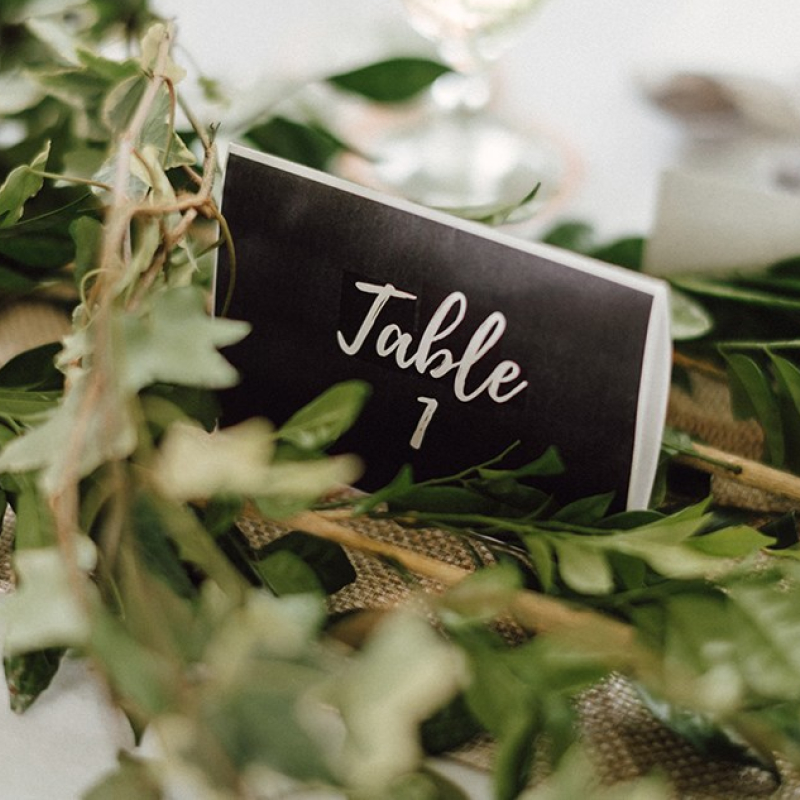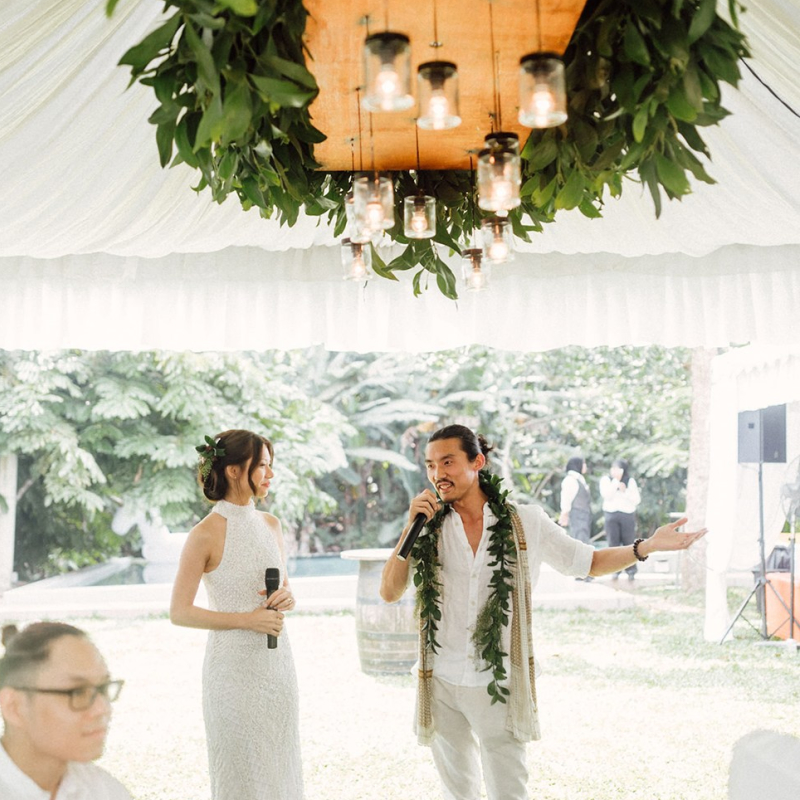 When asked about any tips for brides-to-be, here's what Hannah had to say: "Don't be a Pinterest bride. The more you see, the more you will be flooded with ideas and get confused about what you want. Get inspired, but put a stop to it when the scrolling ends." Sounds like pretty solid advice if I might say so myself.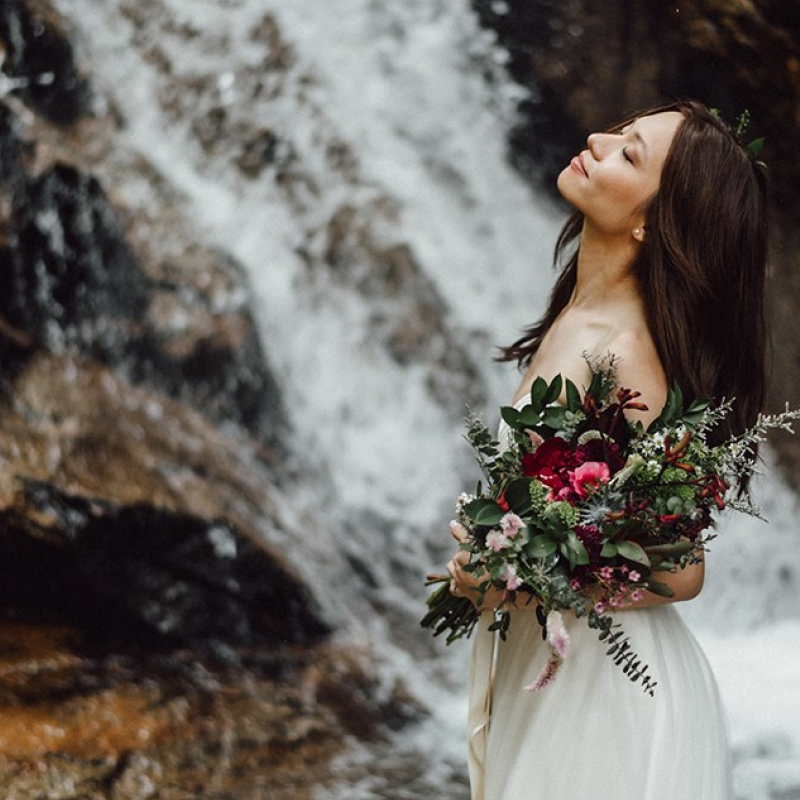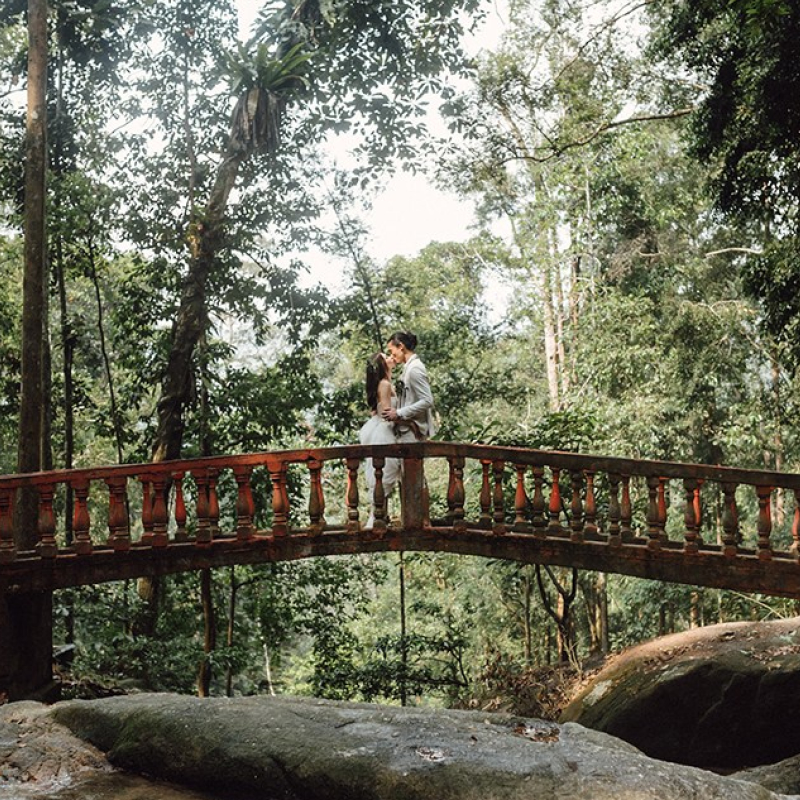 Even if you're not a fan of hiking, you have to admit that it is totally worth the trek if you are able to get amazing wedding or pre-wedding pictures like these. Not only that, you don't even have to travel very far to get there! Malaysia is a country blessed with various hidden gems like these waterfalls and forests. Not only will your pictures look exotic, it can also be a bonding experience with your future spouse too!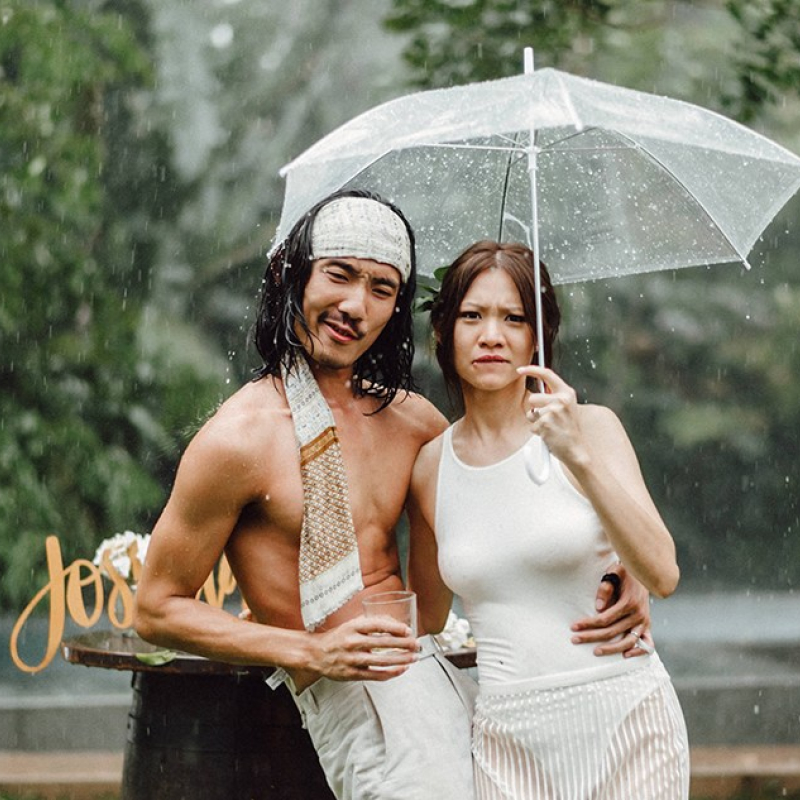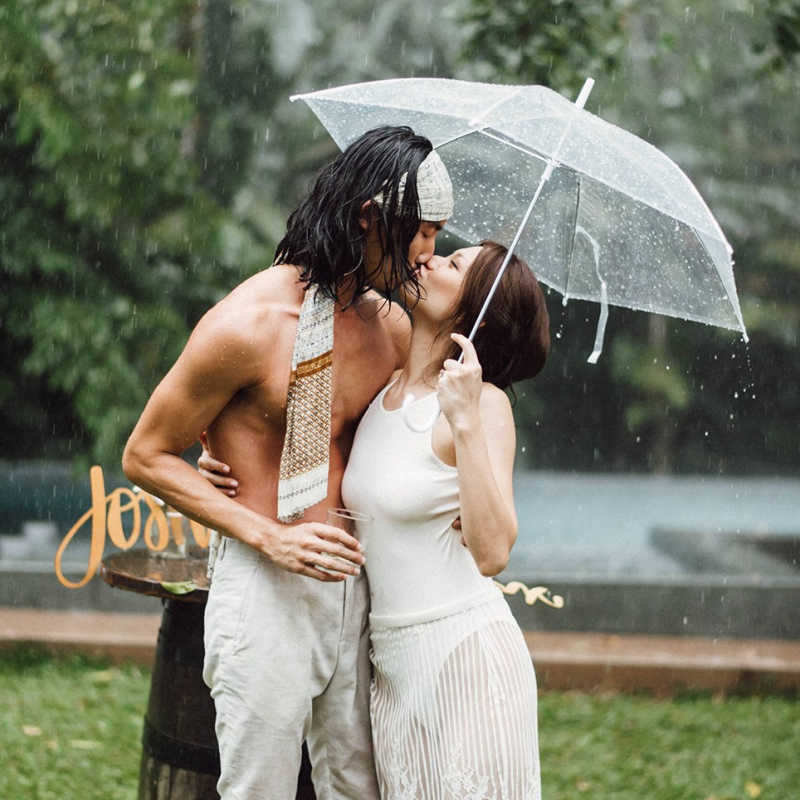 From all of us at Wedding.com.my, we offer Hannah and Joshua our heartfelt congratulations to the happy couple. May your lives together be as sweet always!
All the images used in this article are the property of Peter Herman Photography.
For more wedding stories or tips, visit Wedding.com.my now!