Celebrate your joyous day with Seri Pacific Hotel. With its elegantly spacious hall decorated with glimmering chandeliers, this hall will keep your romantic mood breezing through your special day. A space that will be able to house at least 30 tables, this hall will leave plenty of room to keep your guests to mingle around.
Be it for lavish or simple wedding reception, Seri Pacific Hotel will be able to cater to any of your set preferences. From guest gifts to pretty backdrops and other little services, Seri Pacific Hotel will do it all. Filled with rich delicacies, the well-developed packages available are not only meant to take care of the happy couple but the guests as well by providing special little door gifts for a classic nod of appreciation.
Compromises of packages that are well-prepared for both Malay and Chinese, the hotel makes sure to cover all the customers' needs. Widening its scope, the hotel has come up with multiple choices that will give the lovely-weds more freedom to choose from. For one who prefers those lavish Malay weddings, "Seri Raja Sehari" and "Seri Kayangan" packages are the ideal package to have as it includes luxurious for 20 tables that can fit 10 guests per table.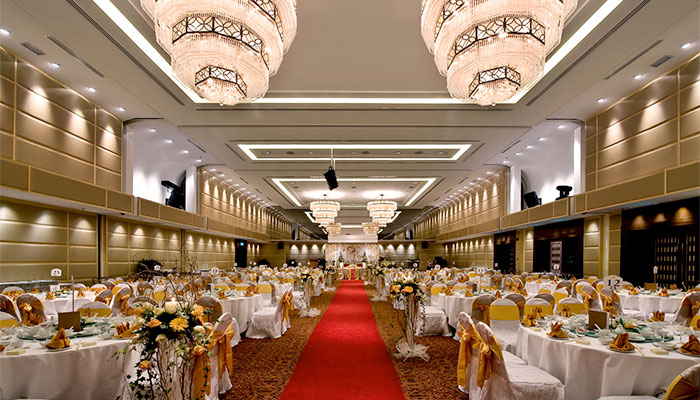 Whilst for those who want a sweeter yet simple ceremony, you can always opt for the "Kenduri Style" package for the minimum amount of guests of only 500 persons. Bearing a buffet style, this set of package features two different sets of menu to choose from, making it perfect for one who wants a livelier and merrier ceremony. With the multiple choices available, all you have to do is just choose and be merry (or married)!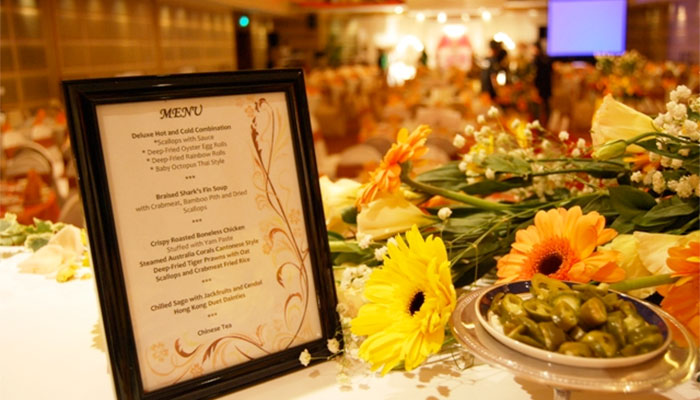 As for Chinese Wedding, two delectable options are there to serve you well: Double Happiness and Golden Emperor. Both filled with exquisite menus, these options bear a complete set of dishes, going from appealing appetisers to savoury main courses and end with sweet desserts for the perfect finishing. Putting a cherry on the top, all these packages are wrapped with special discount rates on Seri Hotel Pacific's spa and room facilities for the bride and groom to enjoy; truly an all-in-one package that will make your life easier.
Get your perfect date secure by contacting:
Call: +603-4042 5555
Email: sales@seripacific.com