By Stephanie Leong
Every party needs to get started with the right kind of musical ambiance! With a soulful singer and multi-talented musicians, MyLive Entertainment is a harmonious live band of three who came together from various musical backgrounds. All very dedicated and passionate in performing songs and playing many different set of instruments, Mylive Entertainment has been performing for private and corporate functions since 2010.
Eva, their anchor vocalist, has a unique and elegant tone of voice which helps in almost any musical genre! Be it genres like pop, ballads, oldies, contemporary jazz or all combined, Mylive Entertainment will knock your socks off at your event with the best musical set-up there can be. P.S: Eva sings pretty good romantic love songs, perfect for engagement parties and wedding ceremonies!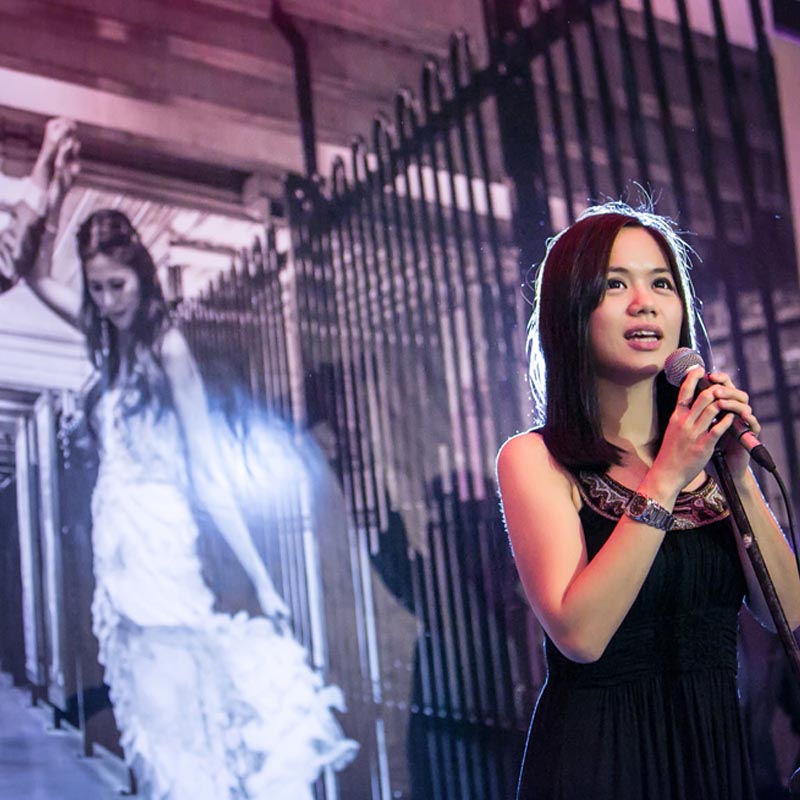 Wedding.com.my recently launched an event called 'Mass Romantic Dinner' at E-City Hotel, One City Mall, Subang Jaya and Mylive Entertainment has provided wonderful live bands for them!
Besides that, they also have a saxophonist in their musical entourage! The sound of the saxophone is always timelessly classy. Just wonderful for events in the ballroom and dinner parties.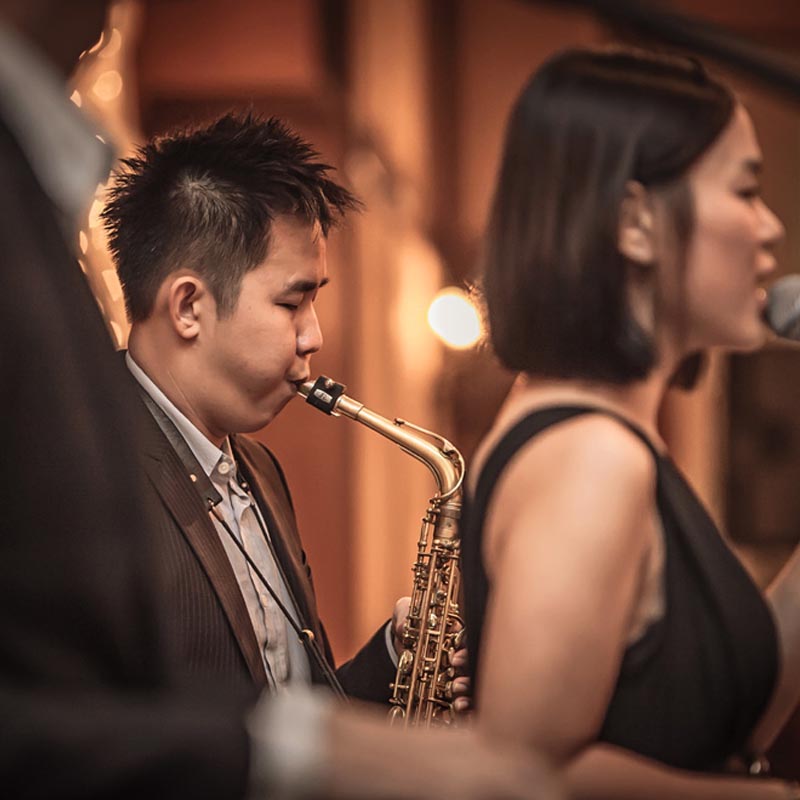 Mylive Entertainment performing at Shangri-La Hotel, Singapore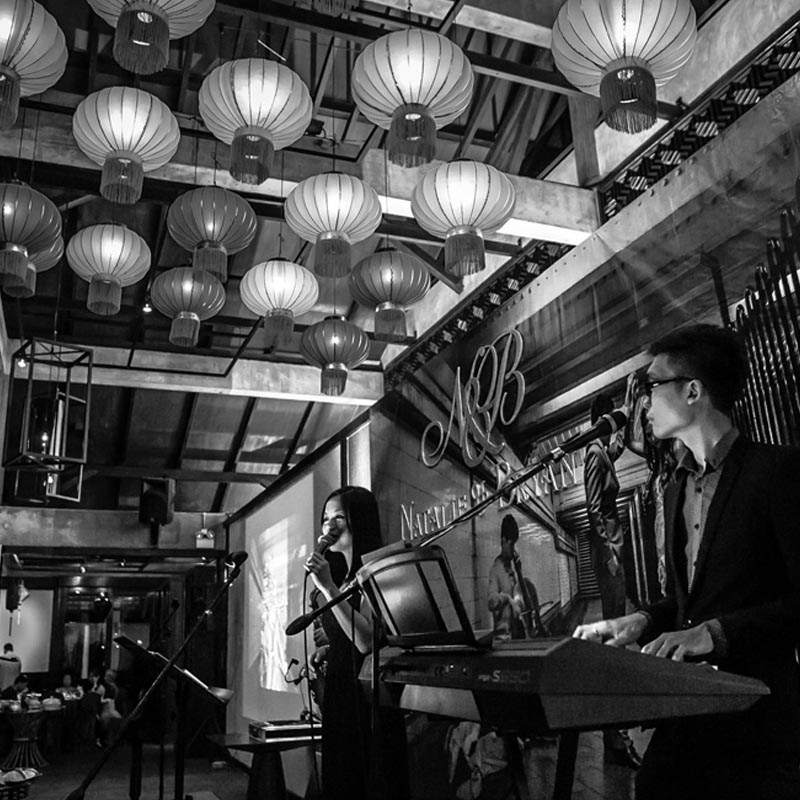 Mylive Entertainment with their 6-piece band together on stage performing for a wedding ceremony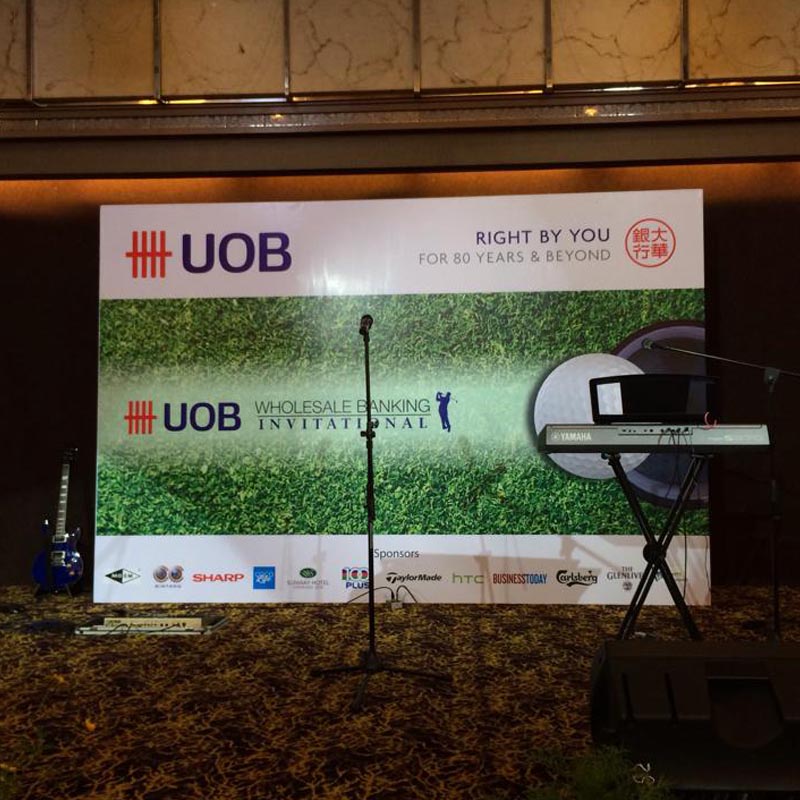 At one of the corporate functions they performed hosted and invited by UOB Bank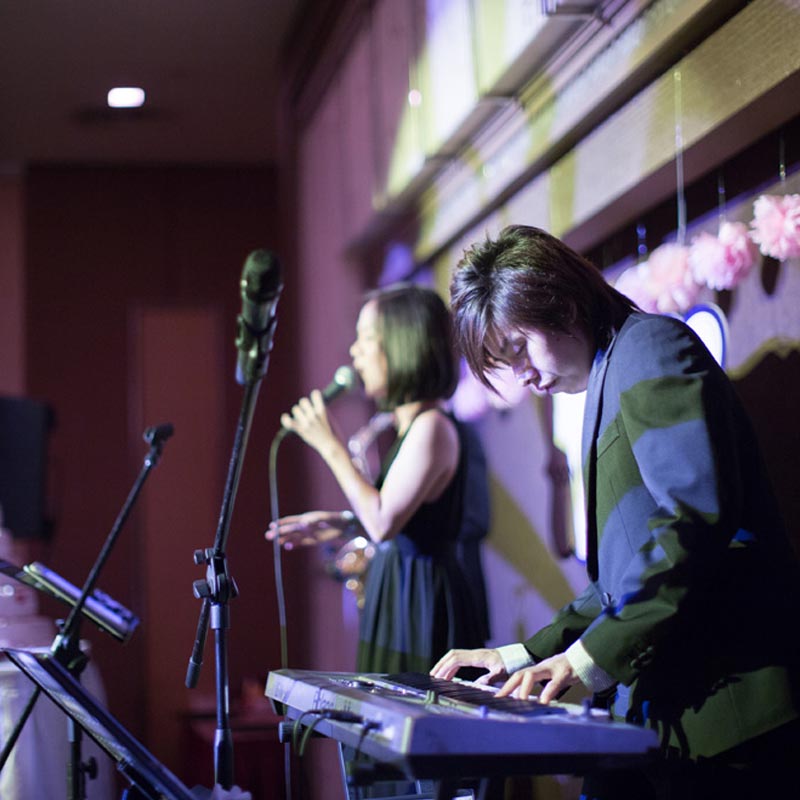 Mylive Entertainment can be all fun and casual too! Here they are performing at a New Year's Eve countdown house party
Log onto wedding.com.my for more details on Mylive Entertainment & other entertainment platforms!