By Casey Chong
Are you running out of ideas about organizing a perfect wedding? Or perhaps, you get too worn out doing all the wedding preparations and desperately in need for some escapism? Well, the simple answer is to immerse yourself into the cinematic world of movies.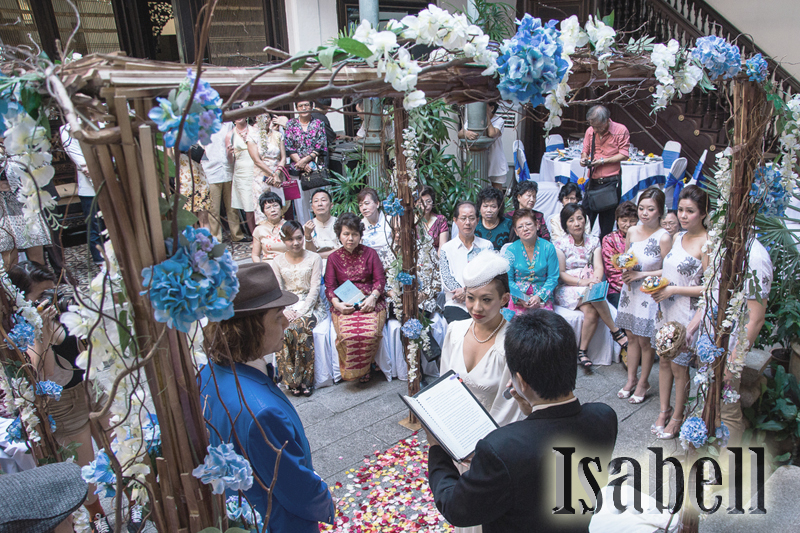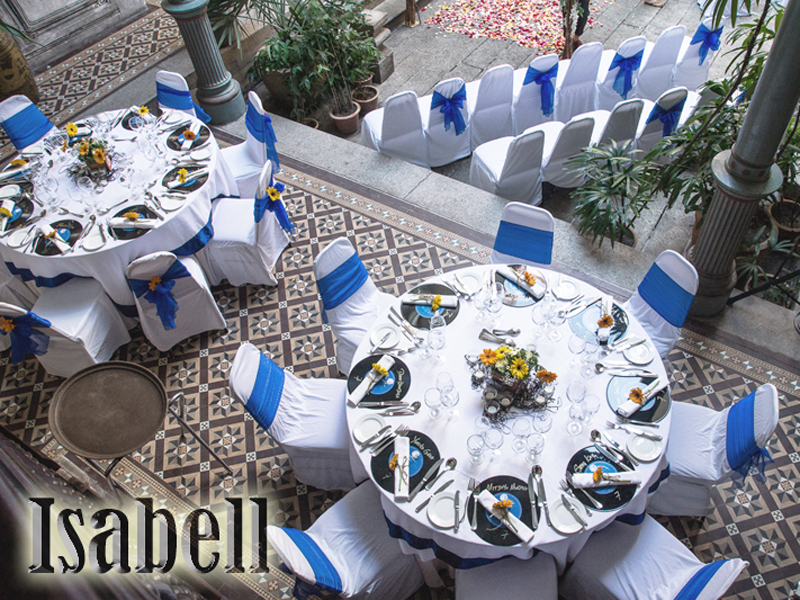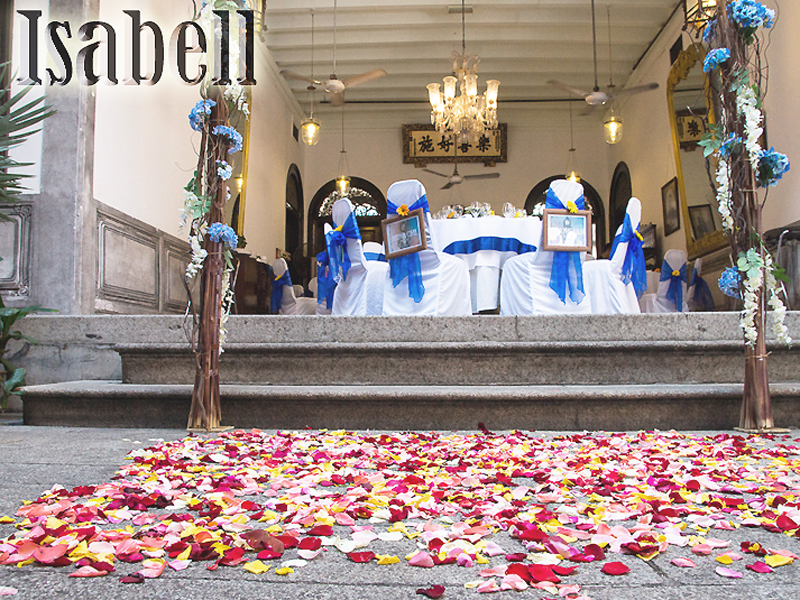 Credit to: Isabell Wedding 
Not just any movie, but rather to a wedding movie that you and your partner can sit back and enjoy together. Whether it was for inspiration or escapism purpose, wedding movies can actually makes you laugh, feel wonderful and even sparks a few creativity inside you.
Without further ado, here are our 10 Best Selected Wedding Movies in alphabetical order that you should watch:
Bridesmaids (2011)
This is the movie that launched the career of a female comedians Kristen Wiig, Rebel Wilson and Melissa McCarthy. It was also one of the best wedding-themed movies that aren't JUST about bride and/or bridegroom's point-of-view. Instead, it's a rare comedy about bridesmaids (hence the title, that is) and the result is simply witty, yet hilarious. Not only the movie became a huge hit at the box office, but also earned two Oscar nominations for Best Supporting Actress (Melissa McCarthy) and Best Original Screenplay (Kristen Wiig and Annie Mumolo).
The story, in the meantime, centers on the heated competition between the maid of honour (Rose Byrne) and a bridesmaid (Kristen Wiig) during the wedding of their best friend (Maya Rudolph). If you're up for a wedding-themed movie that doesn't skimp on the F-words and sexual innuendos, "Bridesmaids" is one comedy not to be missed. And if you can't get enough of movies about bridesmaid, the Katherine Heigl-starred "27 Dresses" deserved the honorable mention here.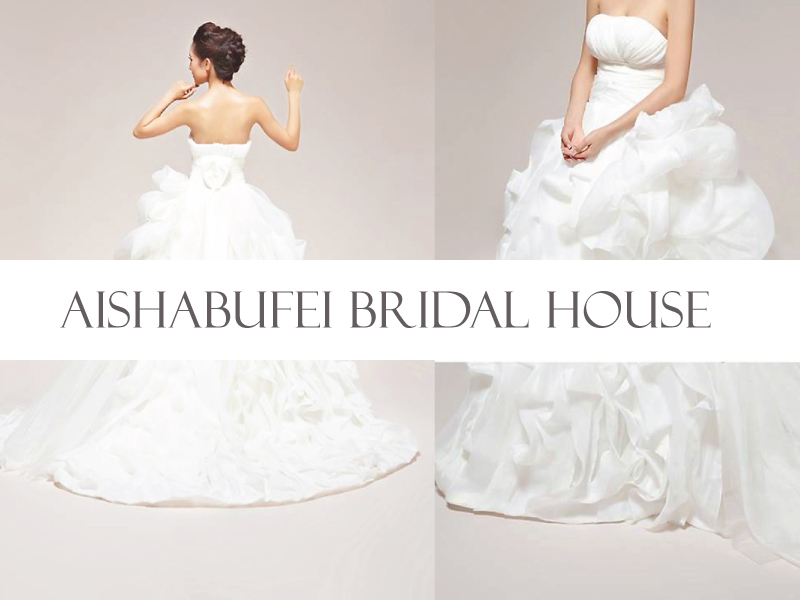 Searching for your bridesmaids dresses? Aishabufei might be the right one you need!
Father of the Bride (1991)

A remake of the 1950 comedy of the same name, "Father of the Bride" deals with George's (Steve Martin) problem, who can't seem to let go of his soon-to-be-wed daughter Annie (Kimberly Williams) with a man (Bryan McKenzie) he doesn't really likes.
Captures your perfect moment with AnsonChoi Photography.
"Father of the Bride" is one of the most popular, yet heartwarming comedies featuring Steve Martin at his comedic best. The movie is also blessed with a wonderful supporting cast all around, including Martin Short's hilarious performances as the eccentric wedding planner, Franck.
Four Weddings and a Funeral (1994)
Don't let the title fool you – "funeral", that is – thinking this is a very depressing wedding-themed movies. Instead, "Four Weddings and a Funeral" shines as one of Britain's best romantic comedies ever made. It was also the movie that catapulted the career of Hugh Grant as one of Hollywood's most sought-after leading men in the romantic comedy genre.
The movie centers on Hugh Grant's character as Charles, a bachelor who thinks he's finally found the woman of his dreams (Andie MacDowell). Good cast all around, including a standout appearance of Rowan Atkinson "Mr. Bean"  as the nervous priest. Plus, who can forget the enormously popular soundtrack of Wet Wet Wet's cover song of "Love is All Around" featured in the movie?
Monster-in-Law (2005)
This critically-panned, but financially successful romantic comedy is famous for the return of the legendary Jane Fonda – her first movie in 15 years after "Stanley & Iris". The movie centers on Charlotte (Jennifer Lopez), who finally met her perfect man Kevin (Michael Vartan) to be her husband. Unfortunately, Charlotte has to deal with Kevin's overly-protective mother (Jane Fonda), who will do anything to ruin their relationship.
Frankly, there is nothing new about romantic comedy dealing with bad in-law. However, "Monster-in-Law" is blessed with snappy direction by Robert Luketic, while the main cast is simply entertaining to watch for. Jennifer Lopez is perfectly fine and likable as Charlotte, while Jane Fonda is uproariously funny as the borderline-psychotic mother-in-law, Viola. If you're stressed out with your wedding preparation and planning for a short break, watching "Monster-in-Law" could be the right antidote of yours.
Muriel's Wedding (1994)
Toni Collette plays Muriel, a socially awkward woman who lives a dull and pathetic life. She spends her days listening to ABBA and dreaming of her wedding day. Her life changes when she meets Rhonda (Rachel Griffiths), who persuades her to take charge of her life. Funny things happen when both of them move to Sydney, while Muriel changes her name to Mariel.
"Muriel's Wedding" is highly regarded as one of the best Australian imports ever, and also among the best wedding-themed romantic comedies of the '90s. Toni Collette brings a sheer vibrancy to her iconic character as Muriel, while the movie is both fun and heartfelt.
My Best Friend's Wedding (1997)
No Hollywood's wedding-themed romantic comedy of the '90s would go unnoticed without the mention of "My Best Friend's Wedding". Headlined by Julia Roberts at the peak of her career, she plays Julianne Porter, who becomes jealous after discovering her best friend Michael (Dermot Mulroney) is getting married to Kimberly (Cameron Diaz) in just four days. So, Julianne ends up concocting crazy ideas to prevent them from getting married.
Don't let your best friend wedding slips away without having some memories from it!
Credit to : Mocco Photographer
Directed by P.J. Hogan, who also responsible for the international hit of "Muriel's Wedding" last three years, knows well how to deliver a feel-good romantic comedy that is both funny and enchanting. Julia Roberts' sweet-natured performance is wonderful, but it was then up-and-coming Cameron Diaz, who steals most of the show. In fact, her now-legendary karaoke scene where she sings so badly in front of everybody is definitely a must-see.
My Big Fat Greek Wedding (2002)
It's a cultural clash in "My Big Fat Greek Wedding", which centers on a young Greek woman Toula (Nia Vardalos) falling in love with the man of her dreams, Ian Miller (John Corbett). Problem is, Ian isn't a Greek and Toula's conservative family has trouble accepting him.
"My Big Fat Greek Wedding" is one of the biggest surprise hits in movie history – a low-budget romantic comedy that grossed over US$240 million in the box office! It was both fun and insightful, especially if you want to know everything about the Greek-American culture.
Sweet Home Alabama (2002)
One of the best romantic comedies featuring the always-lovely Reese Witherspoon, "Sweet Home Alabama" centers on Melanie (Witherspoon), who has everything she ever wanted in her life. That includes getting engaged with New York's most eligible bachelor (Patrick Dempsey) and of course, her successful career as a fashion designer. However, Melanie has an ugly past that she intended to settle first by heading back to her hometown of Alabama and filed a divorce with her first husband Jake (Josh Lucas). Things get complicated when Melanie's fiancé arrives for a surprise visit to Alabama.
The best thing about this movie is none other than Reese Witherspoon's delightful performance as Melanie. Plus, if you ever wonder how a southern belle wedding looks like and wants to incorporate some of the inspirations into your own wedding theme, "Sweet Home Alabama" is a movie to check out for.
The Wedding Singer (1998)
Adam Sandler and Drew Barrymore have worked together three times including "50 First Dates" and "Blended", but it was their first collaboration in "The Wedding Singer" that remained the best of the bunch. Robbie (Sandler) is a titular singer, who gets dumped by his fiancée Linda (Angela Featherstone) on their wedding day. He subsequently be friends with Julia (Barrymore), a waitress who is engaged with a wealthy Wall Street broker. Soon, both Robbie and Julia knew they were meant for each other, especially when Julia herself, discovers she has chosen a wrong partner.
The chemistry between Sandler and Barrymore is a top notch, while the soundtrack is filled with '80s classic hits, including Billy Idol's "White Wedding", Lionel Richie's "All Night Long (All Night)"and Wham's "Wake Me Up Before You Go-Go". Best of all, if you ever wanted a major inspiration for an '80s-themed wedding, you can't go wrong with watching this movie.
Honeymoon in Vegas (1992)
Imagine the romantic drama of "Indecent Proposal" transported into a romantic comedy version, and you got yourself a "Honeymoon in Vegas". The movie follows a private investigator named Jack Singer (Nicolas Cage), who plans to tie a knot with his beautiful school-teacher girlfriend Betsy (Sarah Jessica Parker) in Las Vegas. But things get out of hand when Jack loses his fiancé to a gambler Tommy (James Caan) in a poker game, and Jack determines to win her back at all cost.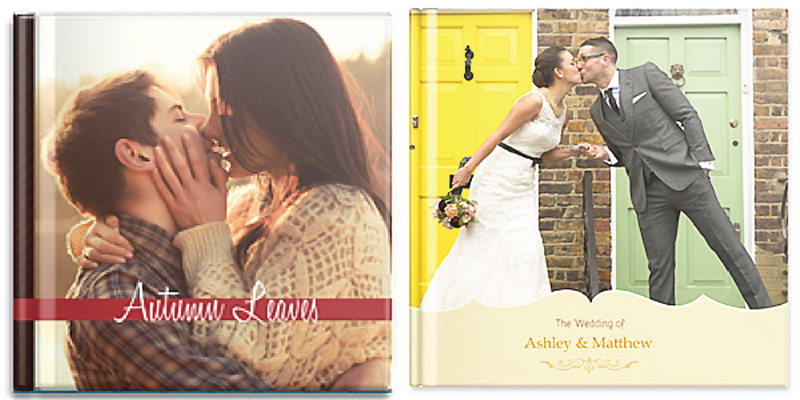 Don't miss out the best moment of your life with Photobook Malaysia.
All three casts – Nicolas Cage, Sarah Jessica Parker and James Caan – are great. "Honeymoon in Vegas" is a witty and charming romantic comedy, with an effective message about showing appreciation to the one you truly fall in love with.