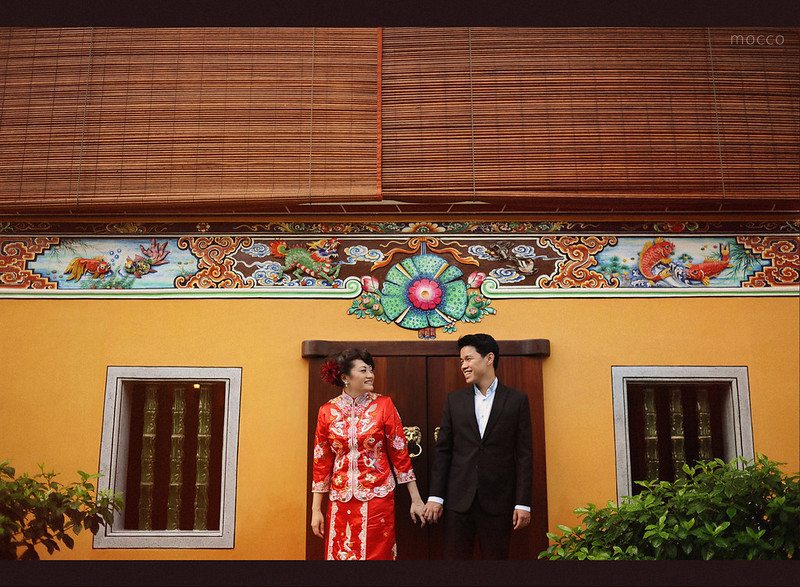 It all started with a pair of lovely couple from Singapore, who strives for an individualistic wedding on a small island in the neighbour country…
Gary and May are both very gifted and highly skilled professional designers from the Merlion city. And being a designer for who they are, it is not surprising that the duo expects something more than ordinary for their ringing bells.
"Singapore is all the same…."
"Penang also all the same…"
"But we want something special…"
"Penang got what special?… …"
"Georgetown loh…"
As simple as the conversation can be, it speaks the couple's love for our little proud Penang Island. With this, a beautiful love story between Penang and Singapore unfolds.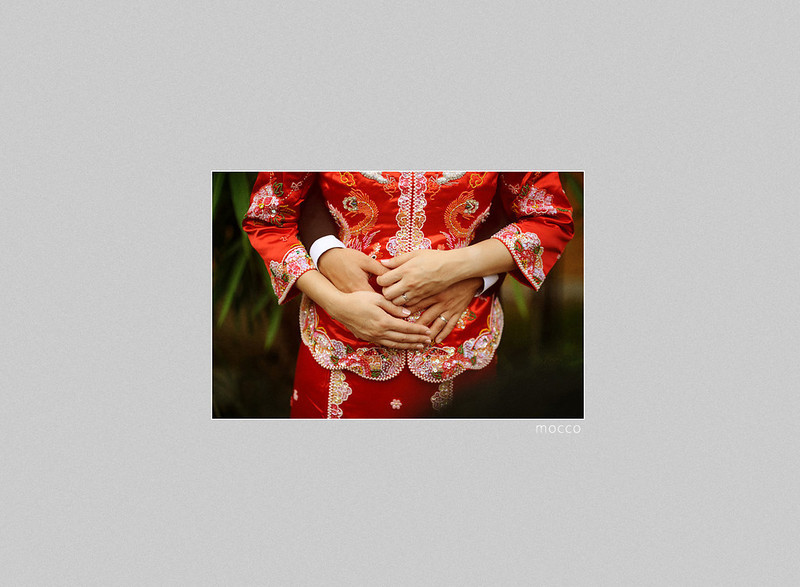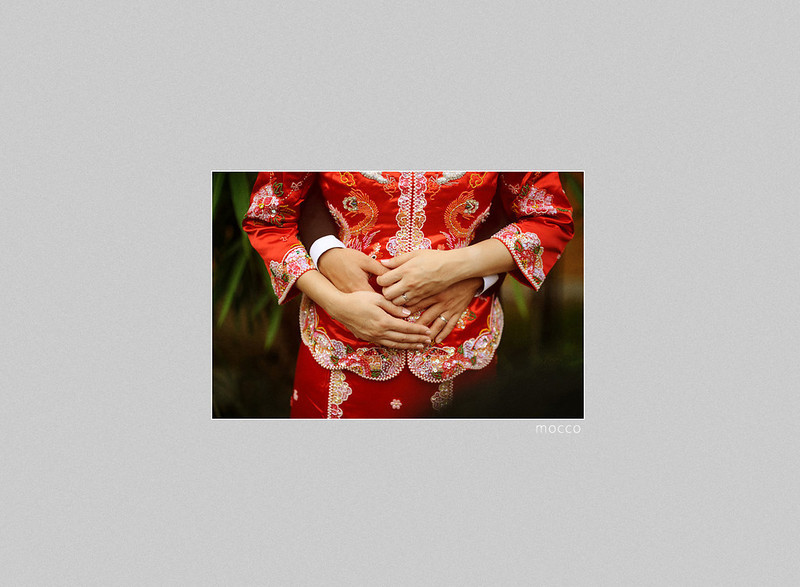 Georgetown, the capital of Penang, established since 1957, is a city of heritage. Of traditional Malaya Chinese structures reinforced with modern posh British influence, the fusion of western and oriental makes the city even more precious and significant with its dense multicultural blueprints and footprints.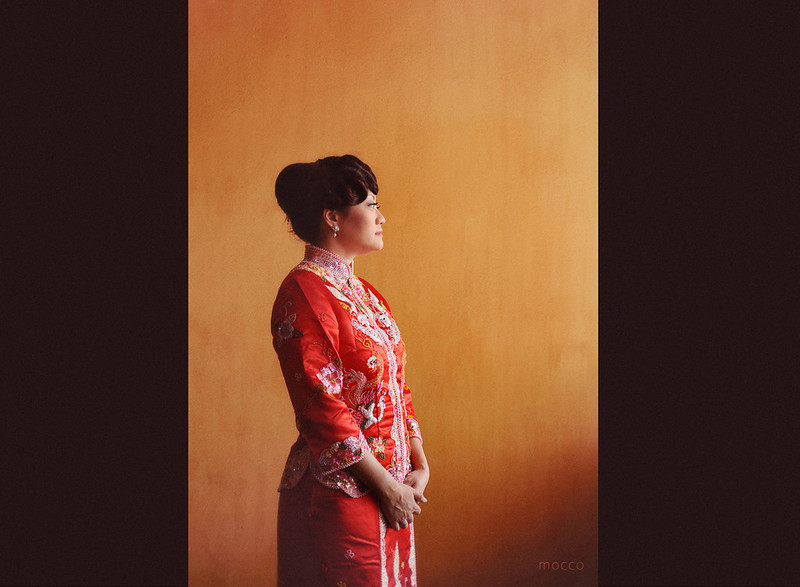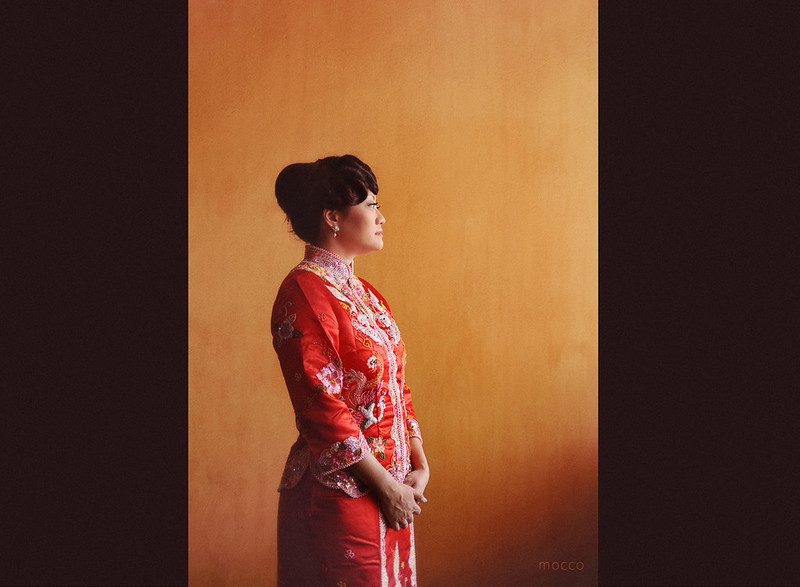 Chinese traditional wedding dress in passionate flaming red embroidered with delicate Chinese celestial phoenix and flowers in gold, silver and pink threads, while letting hair all up in an up-do. She looks exactly like a bride of the golden days.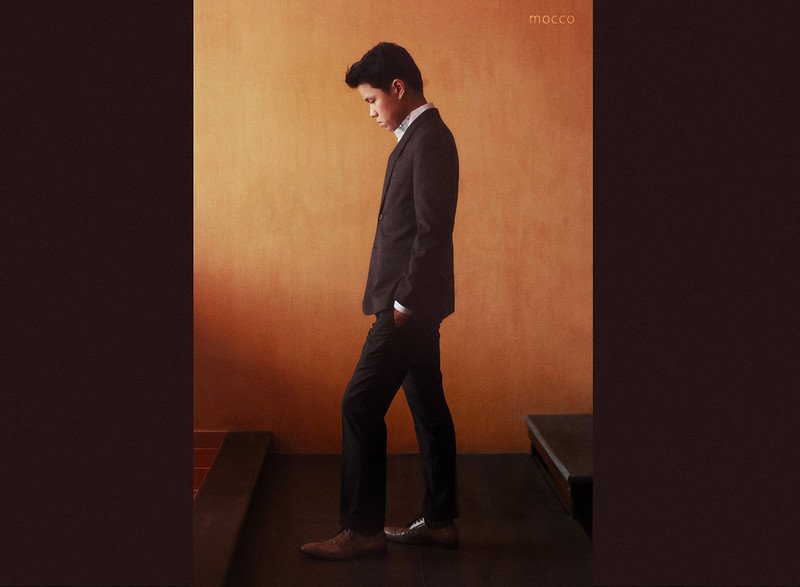 Meanwhile, groom Gary's black and white Western suit paired with a statement pair of brown leather shoes appeals simple and modern, just as the handsome young master of an honoured family.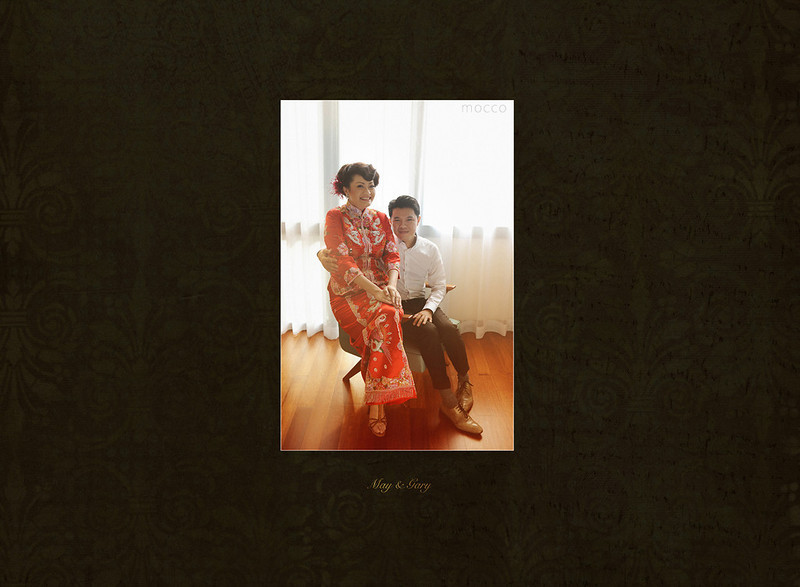 And this paring stories an oriental version of Cinderella where, a fine man falls in love with a decent young lady in his settlement.
With special appearance of Mr Bean's infamous Morris Minor, it adds touch of vintage to any pictorials. On the other hand, purple and white balloons pops colour at the same time adds fun and youthful dreamy effect.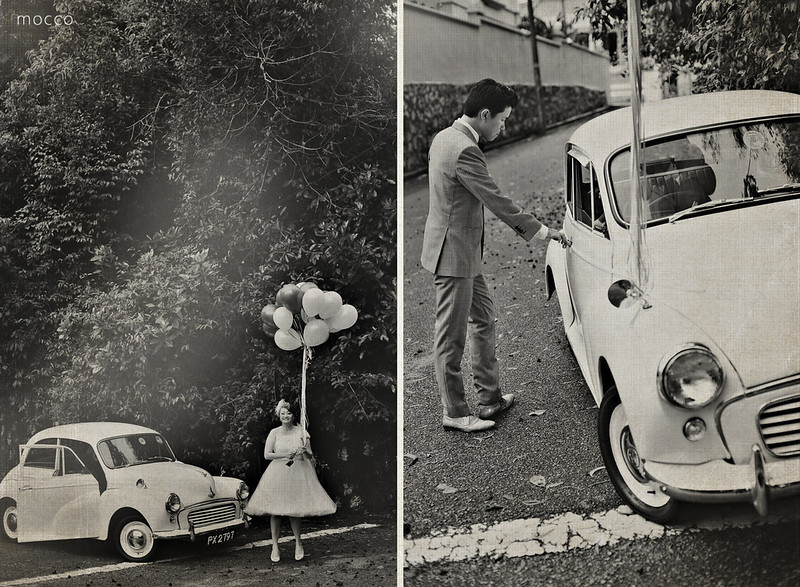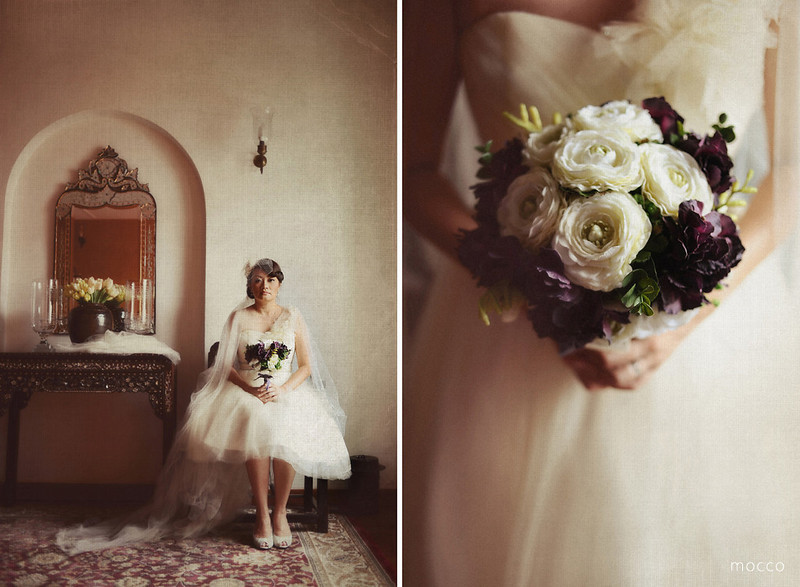 A stern pose by May is definitely stunning for the setting. Draping long veil layering over the cute little white lacy dress, she transformed from a traditional demure bride to a poised pretty lady in vintage.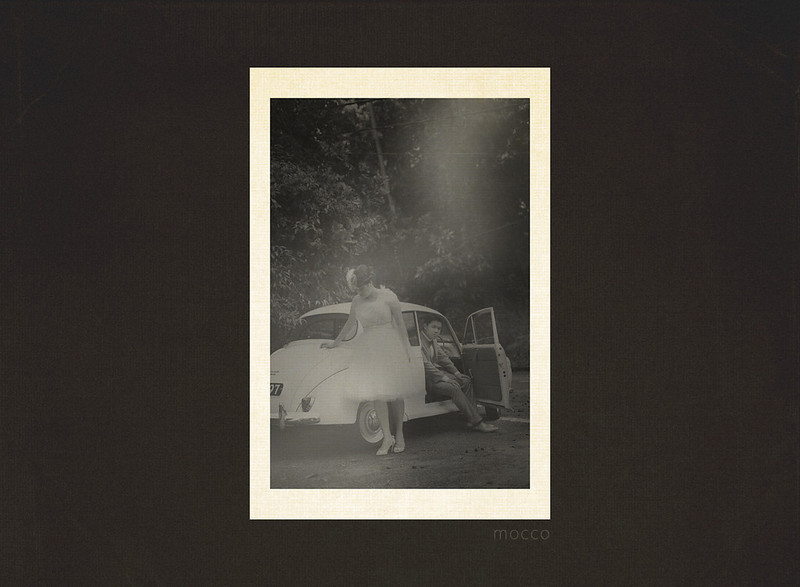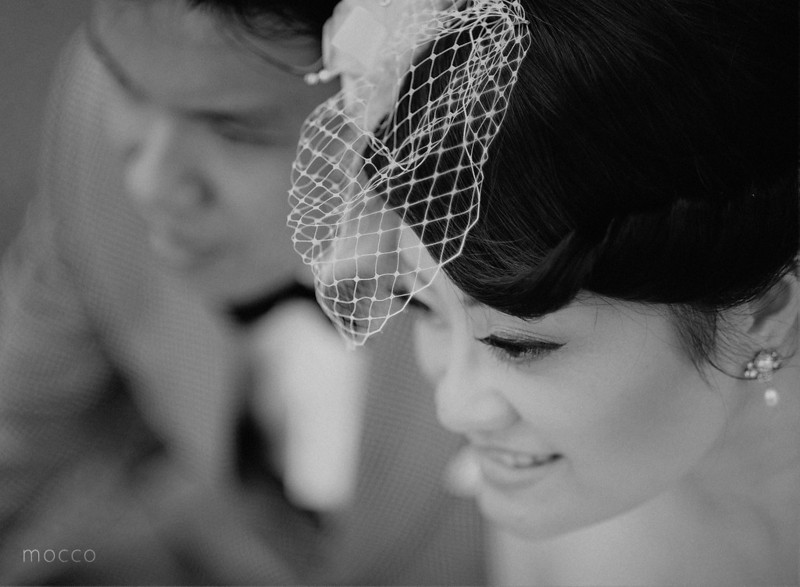 Of bamboo curtains, wooden windows, ancestral portraits, bulky antique radio, and the nostalgic curtained bed, the heritage interior of Yen Keng Hotel is truly an authentic oriental one.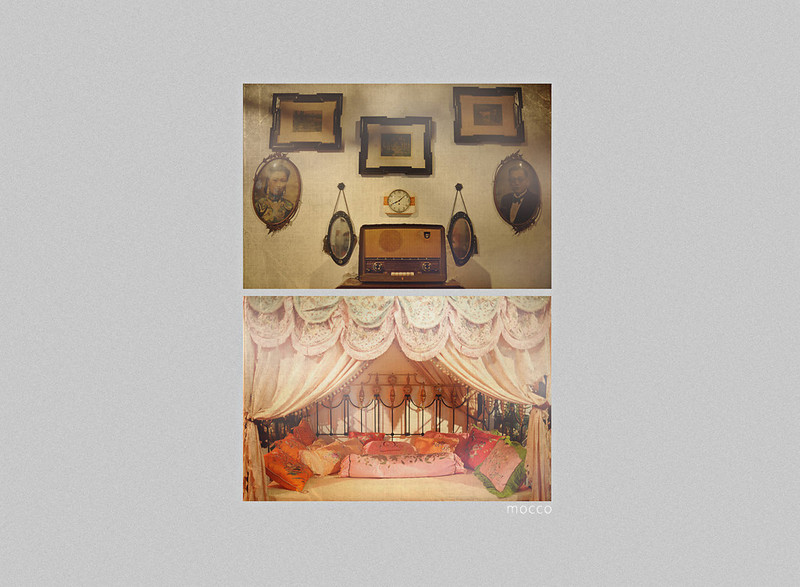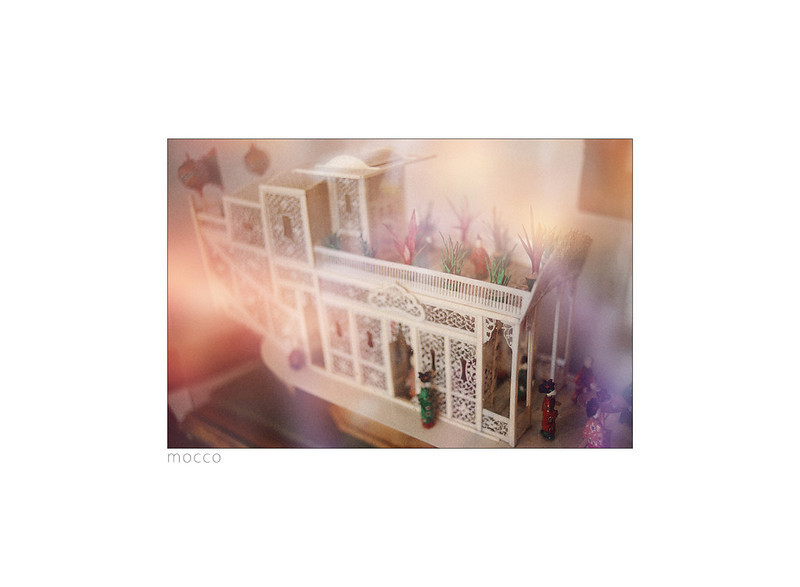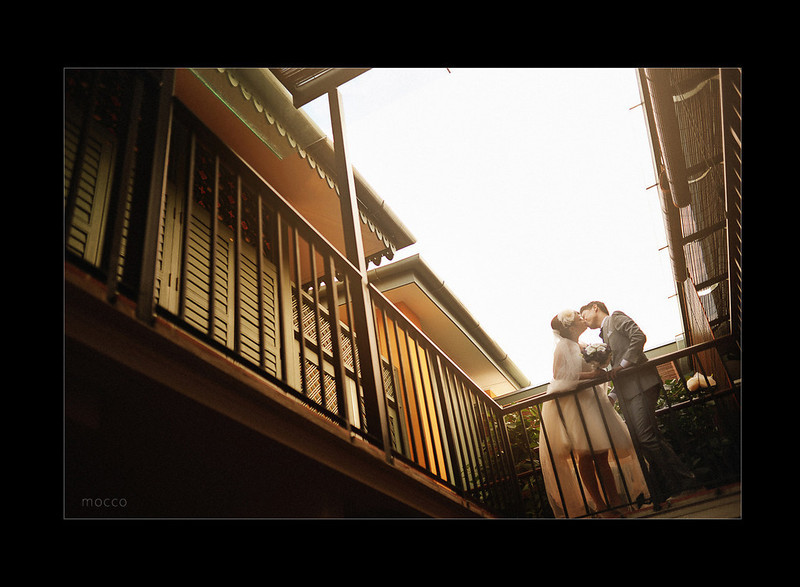 Above all, it sums up a new blossoming love in the Pearl of Orient.
Credits: mocco ❤