By Daphnie Loong
Men, as do women, deserve the necessary attention for their wedding. After all, it is their big day too. As much as tuxedos are best made in black and white; we do live in 2015 where possibilities are supposed to be endless – where old traditions are broken to usher in new ones. Wedding trends have been drastically changing over time and we have witnessed many interesting and fun ideas that men have been sporting. From classic tuxedos with a modern twist to keeping things casual, gone are the days where men's wedding fashion was only monochromatic.
If you are looking for ways to add a spark to your groom and his groomsmen's outfits, check out these 6 tuxedo ideas that will guarantee them looking sharp and dapper:
1. Casual Vintage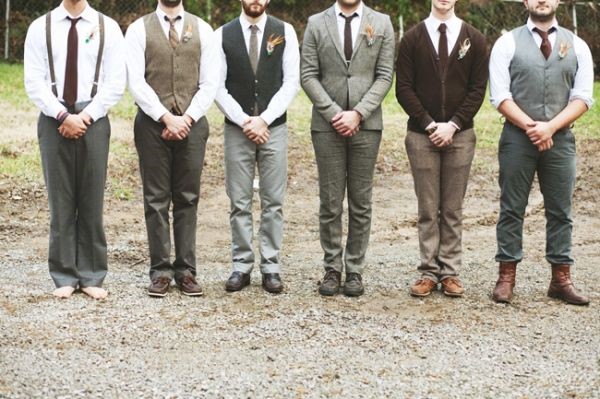 For small, intimate garden weddings, a casual vintage themed outfit is a nice pairing to the lush greenery. Get your men and his buddies decked out in neutral colours like beige, nudes and browns with a pop of pastel colour to enhance and pull the entire look together. It is a refreshing change from the penguin suit and exudes a laid-back vibe.
2. Plaid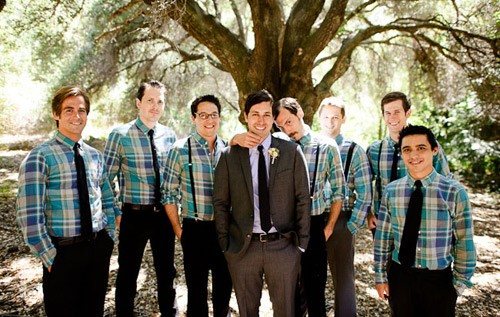 There is something fun yet elegant about plaids when they're done right. It not only creates texture to the overall outfit but it gives a sense of playfulness and creativity to the entire look. Don't outdo it and layer it with many patterns but try to use it as an accent – bowties, ties or a neutral checkered shirt. Try to keep your colour palette neutral as well if you want to maintain the elegance of the look.
3. Colour Accents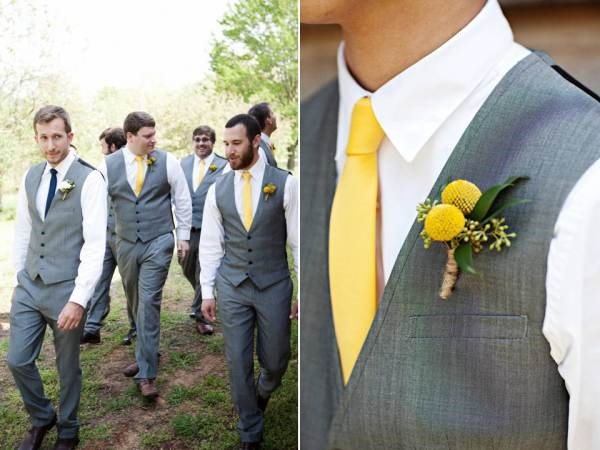 If moving away from traditions seem like a difficult move, no worries! You can always maintain the classic black and white tux and give it a breath of life with an added pop of colour. Bright colours against monochromatic tones always add a certain charm to the outfit and you can be assured that it will definitely look amazing in photos. This is probably a good option as well if your groom and his mates aren't too keen on being too adventurous with their clothes.
4. Denim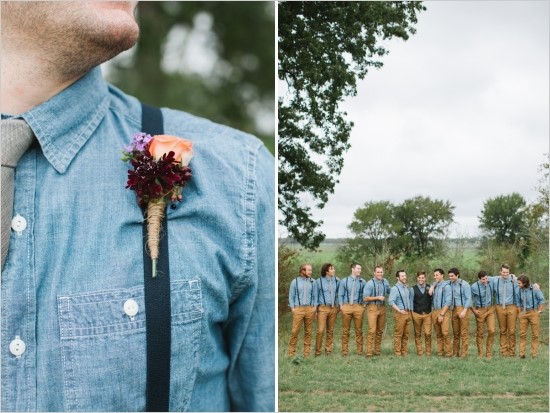 Ah, denim! Your evergreen material that is both versatile and stylish – transcending time and evolving through time. When denim is in the picture, it is important to keep things simple and minimalistic; there is a danger that it could go from smart casual to tacky very quickly. Denim is an everlasting look that doesn't tire out and you can rest assure that if you do look back on your wedding photos in the future, you will not be questioning your past self at all!
5. Funky Socks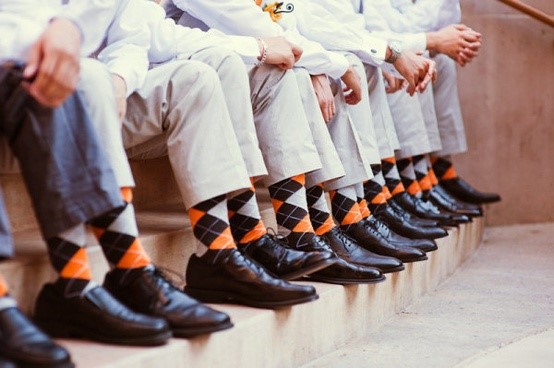 For subtle hints of colour and a dash of fun, the booming trend these days is an adding a punch of flavour with funky socks. From stripes to polka dots to nerdy argyle prints, funky socks are an ideal accent to your shy gentlemen if inconspicuous colours are more their thing as compared to statement bowties. This is also a great idea to showcase your creativity and it allows for more unique photo opportunities to add to your album!
6. Coloured Coats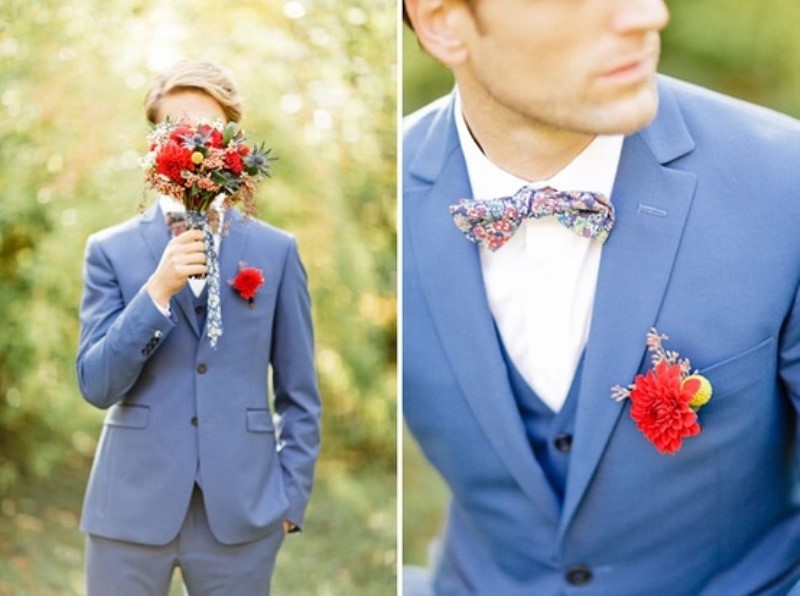 Coloured coats can really go from neon to nude shades and this is such a great way for you to play around with your themes. You can go all out and create a statement piece of turquoise blue tuxedo or you can keep it formal with a muted blue tuxedo. The spectrum for coloured coats knows no bounds but there are two key points to a great colours suit: fitting and simplicity. Keep your coats fitted for your men and always remember that less is more.
Weddings have become more than just the celebration of love but it is also a showcase of creativity. Allow yourself the freedom to mix and match all of the above and create your ultimate look for your groom and his groomsmen.