Make your wedding day a little bit sweeter with my3Dmi. Dedicated to make your wedding day a dash of sweetness and authenticity, my3Dmi is a company specialised in 3D printing design that is located in Kuala Lumpur. With its my3Dmi Love Edition, couples can now customise their own set of figurines that makes an ideal accessory to be put on your cake.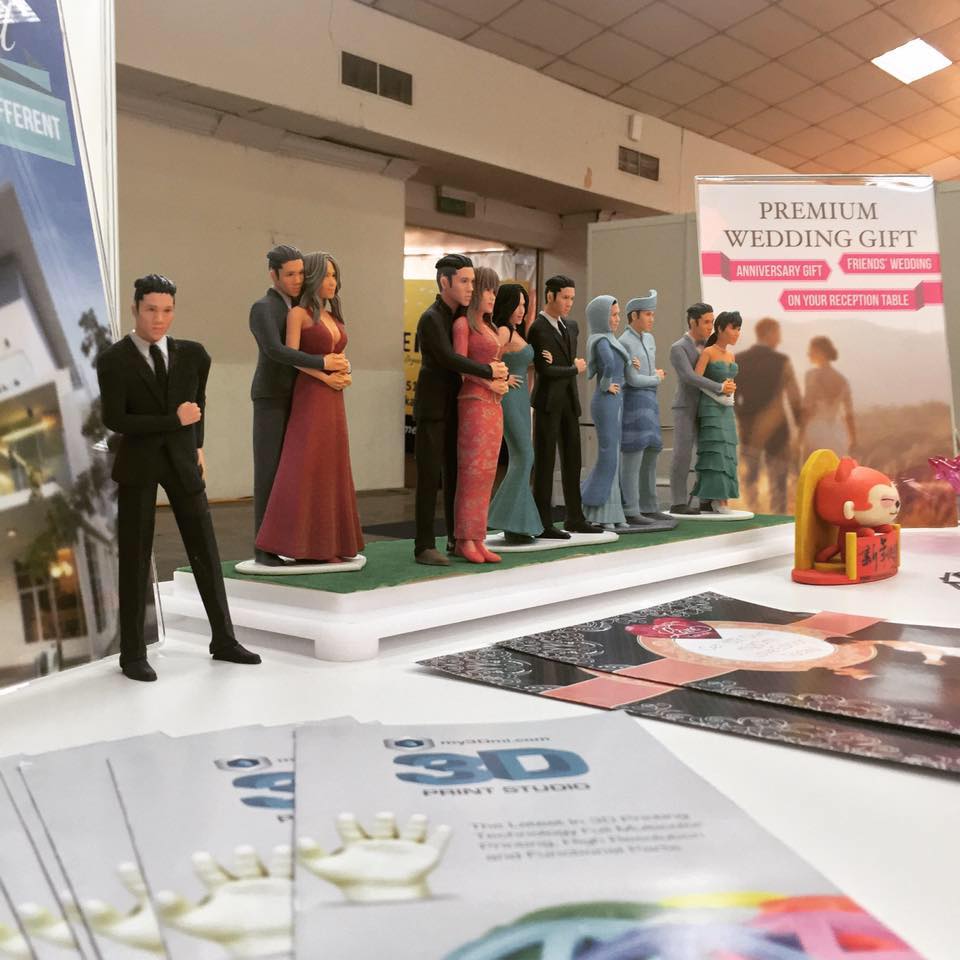 Using the latest 3D printing technology, my3Dmi will be able to turn you and your loved one into a 6-inch life-like figurine. Be it for a wedding gift or just a little something to be put on your wedding cake, my3Dmi can make it happen! Just head on over to their office and discuss your needs to capture your memory in the most perfect way.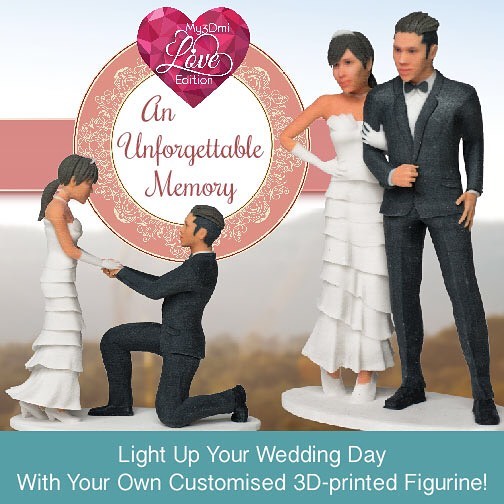 My3Dmi Love Edition is the most lifelike figurine you can find as it uses full-quality colours that will give your wedding a cute, fresher breath. Stunning, cute and definitely unique, these love figurines should be in every couple's wedding. It's time to revolutionise your wedding and use the modern tech to its best appeal!
With my3Dmi, you will definitely step out from the crowd from all the other normal wedding couples. Simple yet uniquely authentic, these little figurines make the ideal accessories to give your wedding a more special whiff of ethereal modern fairytale. So, future brides and grooms, what are you waiting for?
Besides wedding gifts, my3Dmi also serves a wide range of other industries such as School Projects, Architecture, Interior Design, Industrial R&D, Corporate Product Merchandises, Prototype Designs, Orthopaedics and all creative Artists and Hobbyists. With their full functioning multicolour and high resolution printing, you can never go wrong with my3Dmi.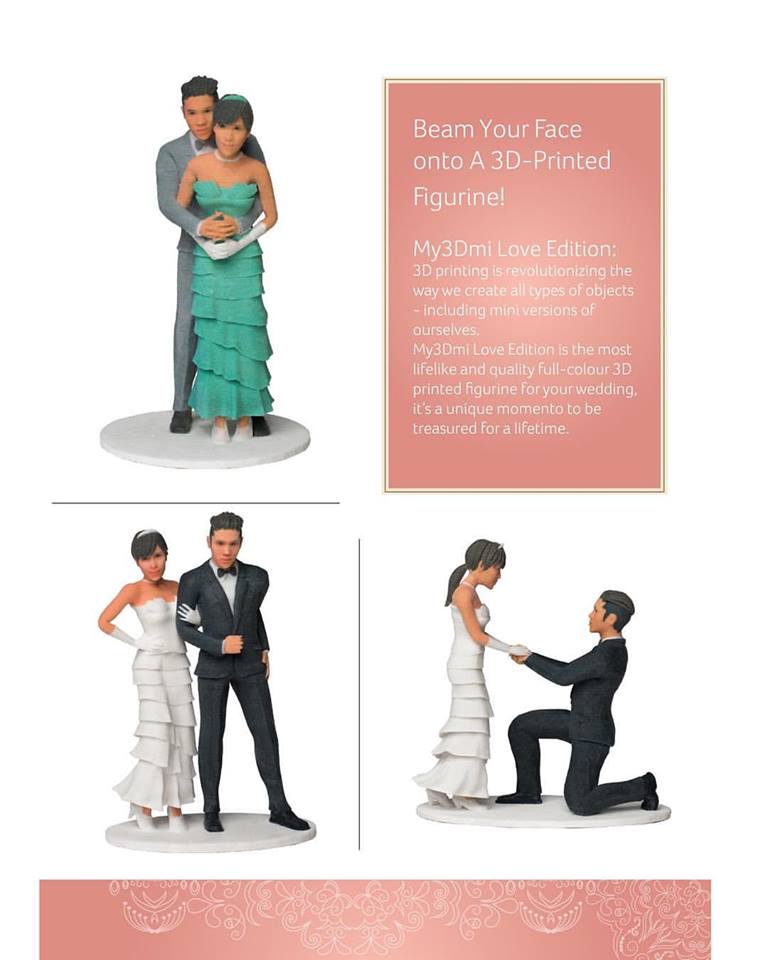 You can contact them via filling out the form in their website and they will get back to you:
http://www.my3dmi.com/contact-us-regarding-3d-printing-project/