To read the article in Malay version, click here.
The wedding of Johor Princess, Sultan Ibrahim Ibni Almarhum Sultan Iskandar, Tunku Tun Aminah Maimunah Iskandariah with Dennis Muhammad Abdullah on Aug 14 at Istana Besar.
The engagement ceremony was held privately and only attended by family and close friends at the Bukit Serene Palace at 10 am, Monday. However, followed by a wedding ceremony. The groom's parents, Martin and Henriette Verbaas, the siblings and groom's closest friends from the Netherlands also visited the event.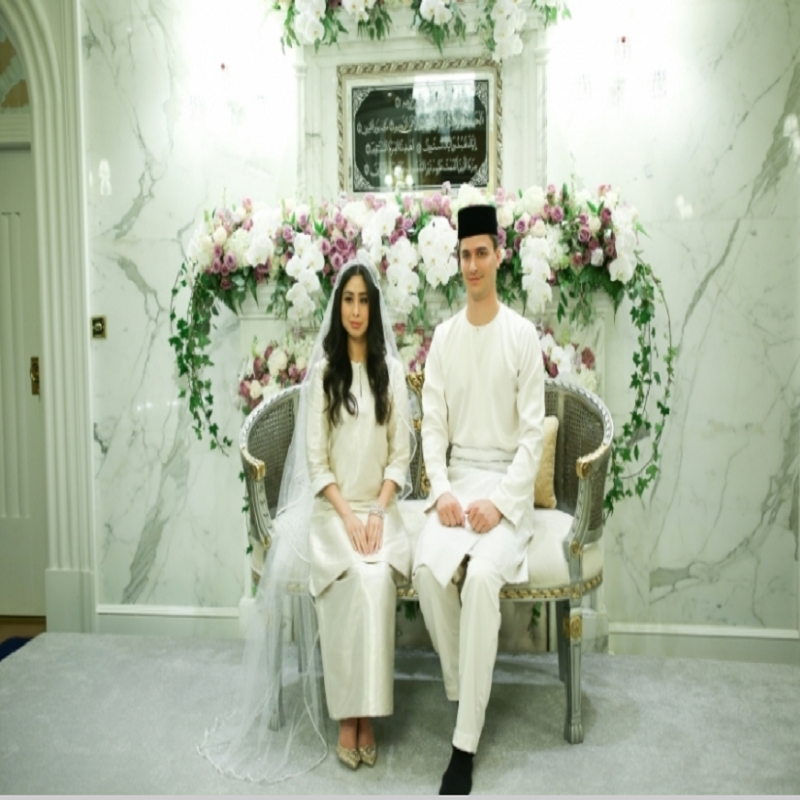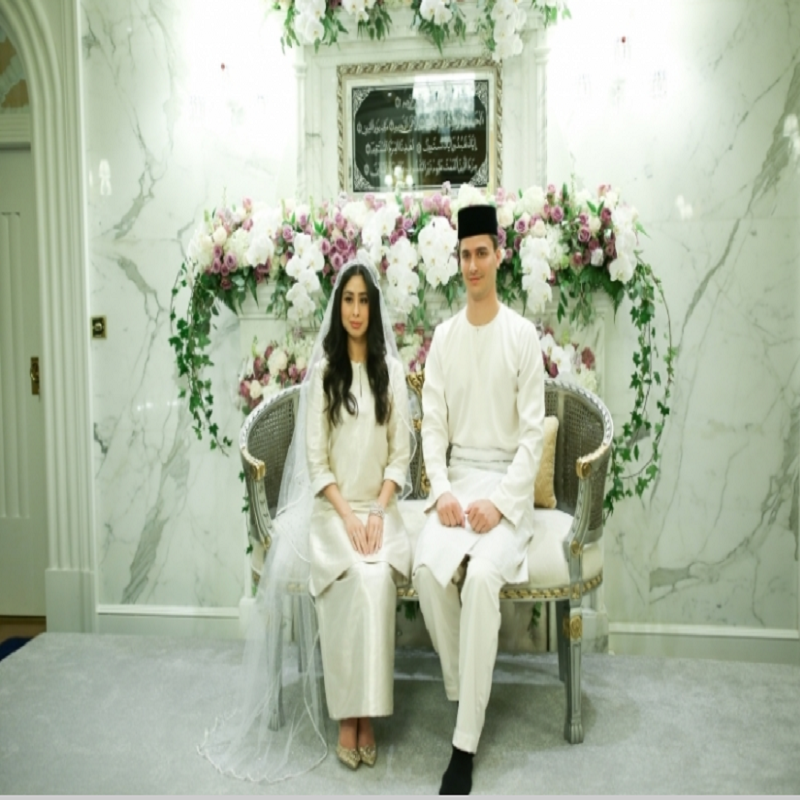 Guests of the royal families and close friends were restricted to the Royal Wedding Ceremony at the Grand Palace Room. However, the public can watch 'live' the royal wedding through two special LED screens to be set up at Dataran Bandaraya from 8 pm. Another screen is installed at the Johor Bahru City Council building (MBJB).
READ: HANNAH & JOSHUA | MAGICAL WEDDING UNDER THE WATERFALLS
The ceremony is full of traditions and customs of Johor, with the bride wearing the traditional 'Baju Kurung Teluk Belanga' and the groom 'Baju Melayu Teluk Belanga' as well.
It was introduced in the late 19th century during the reign of Almarhum Sultan Sir Abu Bakar, having no collar and neckline sewn in a style known as 'eel spines'.
This tradition wears is an official dress of Johor, its name is also taken from the island of Singapore, which was formerly the state capital of Johor.
Due to cultural differences, Dennis also followed the custom of Johor by giving a dowry (mas kahwin) of RM22.50.
Mas kahwin is a symbol of the beginning of the responsibility of a husband to his wife. It doesn't count by money, but heart. For Dennis, Tunku Aminah is priceless.
The gifts from the grooms include a Quran, a prayer mat, a gold ring, a set of Malay traditional dresses, 'Sirih Junjung', cake, Halwa Maskat and Bunga Rampai.
In fact, on Sunday, August 13, Tunku Aminah has completed the Khatam Al-Quran at the Grand Palace.
The wedding ceremony has fully followed the customs of the state of Johor. It was very simple and many of the women dream of the simple dress yet beautiful and occasionally.
Happy Newlywed to Tunku Aminah and Dennis Abdullah, hope they will stay forever till Jannah.
If you have any questions or need a wedding planner, please visit Wedding.com.my.