By Julian Kung
Hey lovely people, so how was your trip to the most awaited bridal fair last week? If you didn't have the chance to visit it, then  have missed the greatest opportunity to witness the happening of miracles!
The biggest highlight of July – Romance in Fate Bridal Fair 2015 has flourished the heart of Bangsar with its overwhelming love in the air. Launched for three days (3 July – 5 July) at Midvalley Exhibition Centre, the event has attracted thousands of people from different walks of life.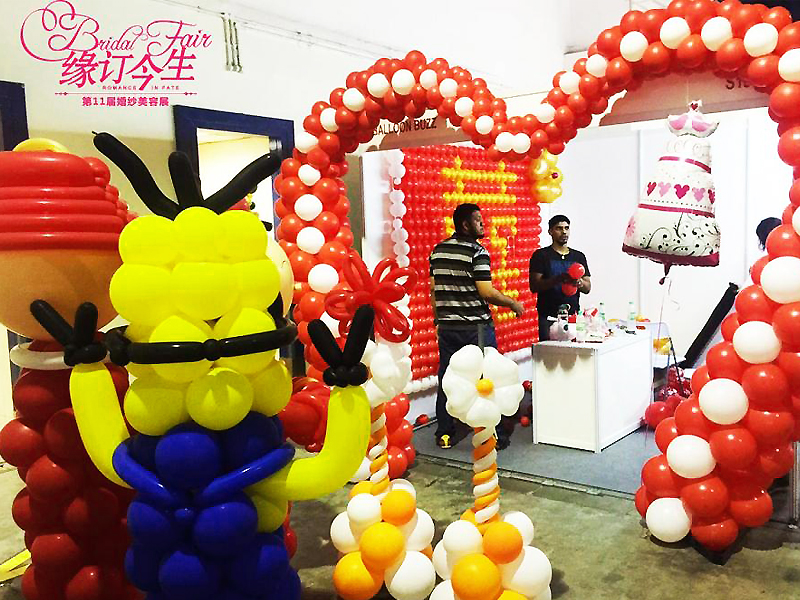 Brides and grooms soon-to-be coming elbow-in-elbow for the perfect wedding deals, newlyweds' arm-in-arm for honeymoon packages, passionate couples lovey-doveying, excited parents in preparation for their son and daughter-in-law's special day, friends accompanying the bride for inspiration…
Everyone came and left the hall smiling brightly. What a lovely event it is, filled with positive vibes, spreading rays of sunshine everywhere.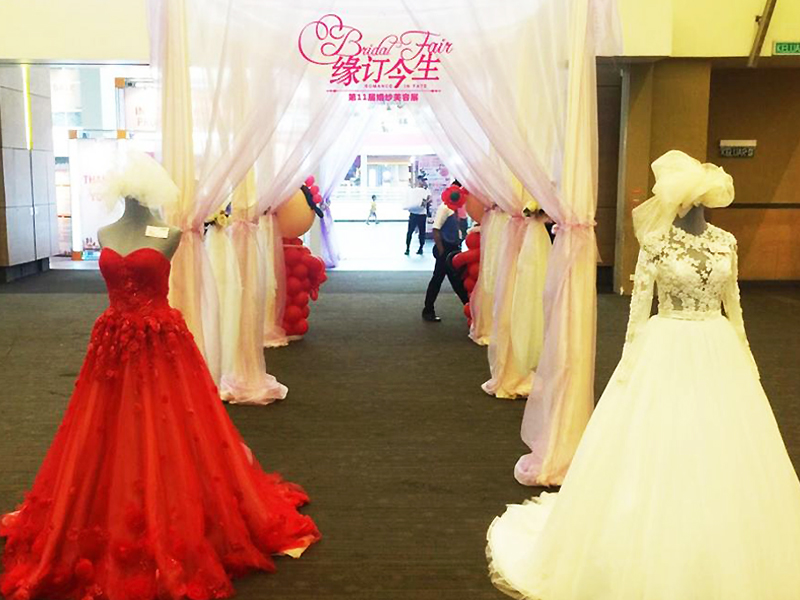 Stepping at the majestic entrance of the hall, you are instantly teleported into the dreamy world of Alice in Wonderland. Stunning fairytale bridal gown on the left, brilliant magical fashion runway on the right, everything was so breathe-taking that you do not know where to start with.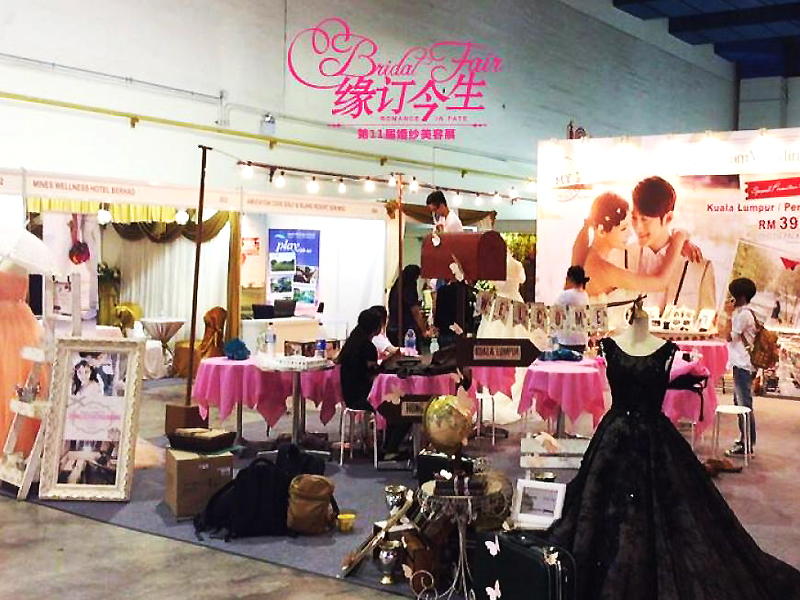 With a house of over 50 vendors at the fair, visitors were offered a selection of excellent wedding/ honeymoon packages from wedding photoshoots, wedding menu and banquet halls to facial therapy, hotels and resorts.
Kellipsis Studio, being one of the wedding videography and photography studios, promises you the top-notch commitment in capturing your celebration of love at the fairest and most reasonable price. As they boost, your dream your day, together we make it happen.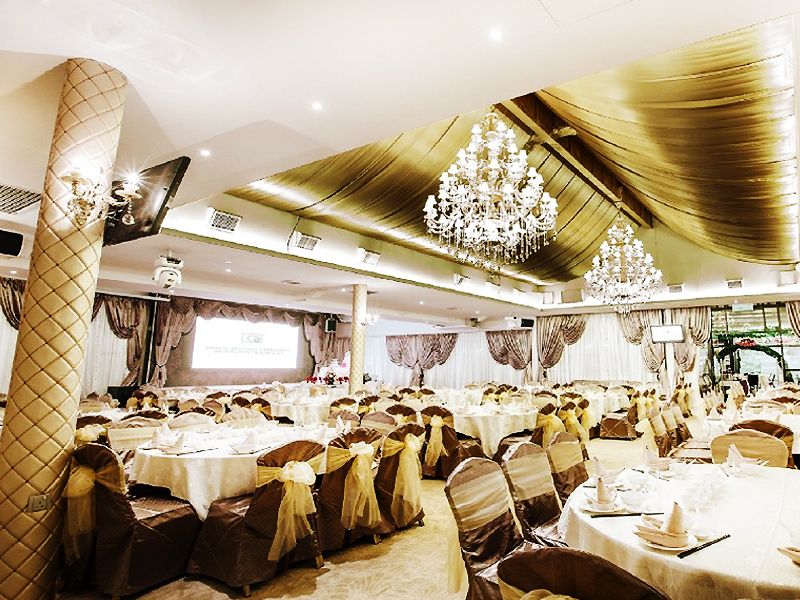 Meanwhile, the wedding banquet expert Unique Seafood brings about a romantic European theme banquet hall in glorious shades of gold and white, assuring you a unique and deluxe wedding with loads of fresh and juicy seafood.
They are also giving out RM500 rebate voucher in conjunction of this bridal fair. What's more, you could win a trip to Bali Island for celebrating your wedding at their place in Subang!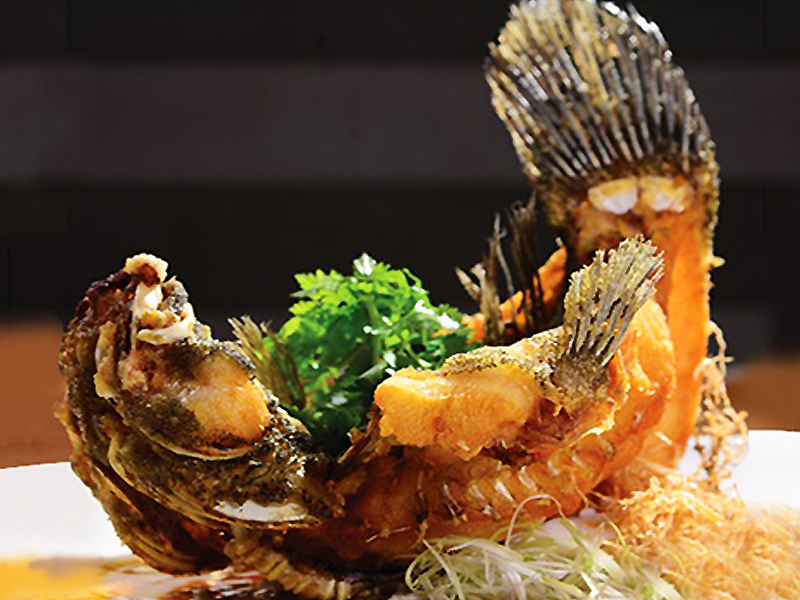 Not to mention, the Best Chinese Cuisine Brand in F & B – Grand Imperial Group is promoting on their 2015 special – Endless Love set. Be it the ambiance, presentation or taste, this Golden Eagle Awarded restaurant is the definition of extravagance and grandeur.
Smart tip: Sip on their cocktails over red wines, they are award-winning.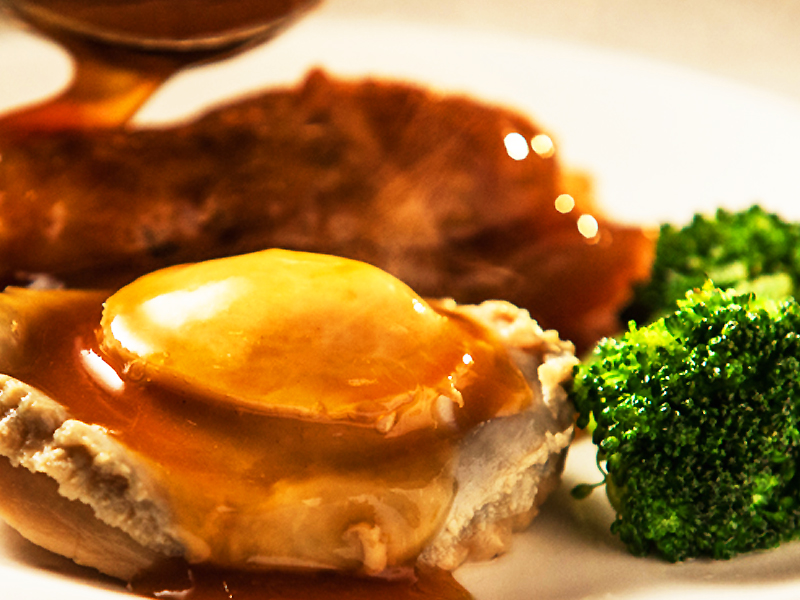 Parkroyal, on the other hand, takes care of both food and accommodation at your pleasure. Cherry Blossom, Timeless Love, Everlasting Charm, and Eternal Bliss – These 4 packages are just as delightful as their name entails. Fresh floral banquet decorations cum exquisite Chinese menus, along with exclusive suite, spa and privileges for the bride and groom, Parkroyal sets you a passionate night to remember!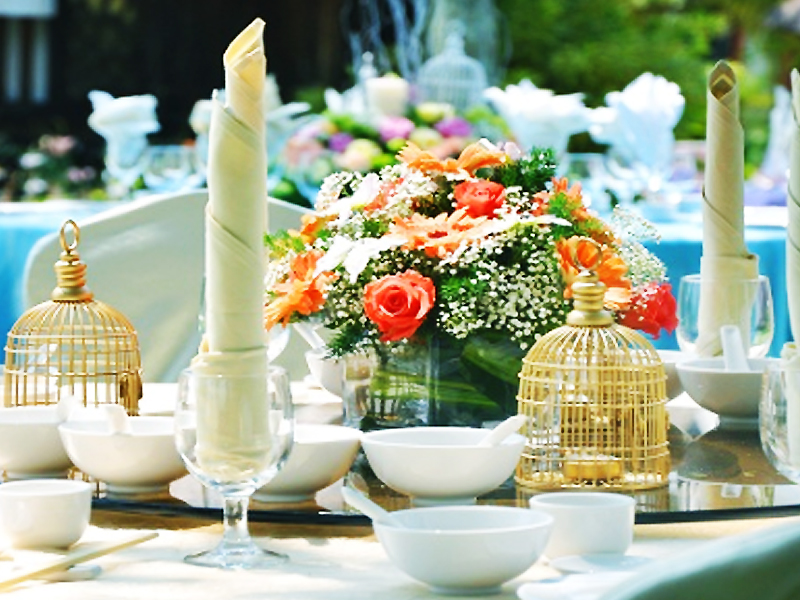 While most halal food are served as buffet in weddings, Berjaya Hotel steps out of the box and provides a choice of menus for all Chinese, Malay and Indian weddings. Be ensured for a merry engagement by your guests on your wedding night.
Golden Seafood Restaurant also offers the most economical menu set from RM598! 9 dishes including shark fin soup and prawns all in one scrumptious menu, where do you find this deal elsewhere?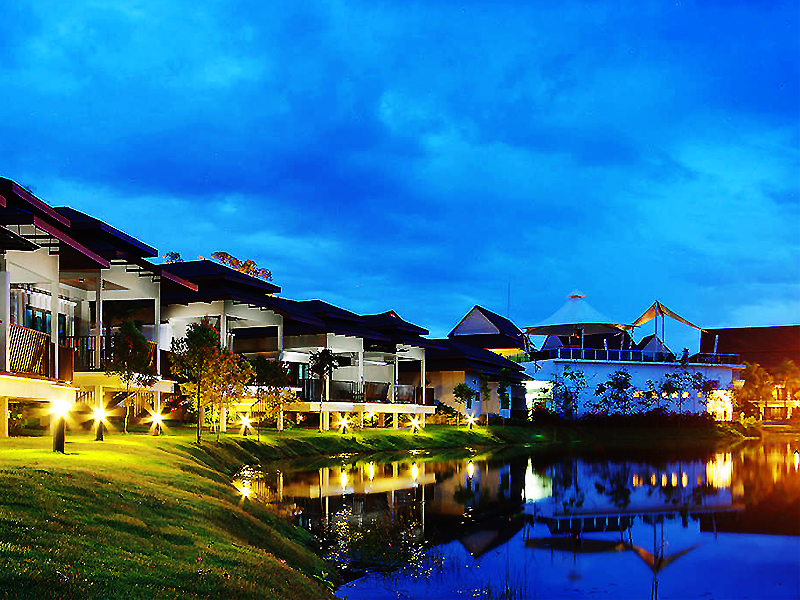 For an eco-friendly wedding, Amverton Cove Golf & Island Resort is the perfect venue for your perfect wedding. The 4-star integrated resort is giving a complimentary of one night stay at their Honeymoon Villa for every wedding packages. They do serve on Chinese menu and buffet too!
Some other notable restaurants and ballrooms include The Federal Kuala Lumpur, Setia City Convention Centre, Concorde Hotel, Prince Hotel & Residence, Oriental Pavilion, Oriental Viva, Mines Wellness Hotel and many more!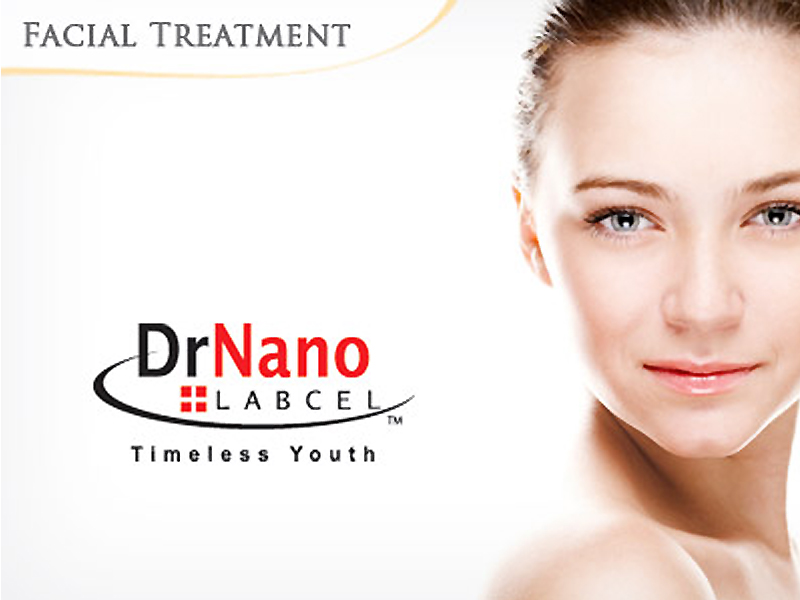 DrNano Labcel from Germany is also offering a 1st trial promotion for facial only at RM17. Expert in V Face Lifting for 15 years, DrNano restores all your imperfections and grant you the timeless youth you deserve.
The biggest hit of all, is definitely the sophisticated 10-feet macaroon dress by Feves de Choco. Adorned with 4000 romantic lilac macaroon lollipops, it no doubt has captured the fancy of many youths. Observing the white-space getting broad on the dress, we could easily tell the great response from authority! RM10 per lollipop, claps for Feves de Choco for driving ample contributions to the needy.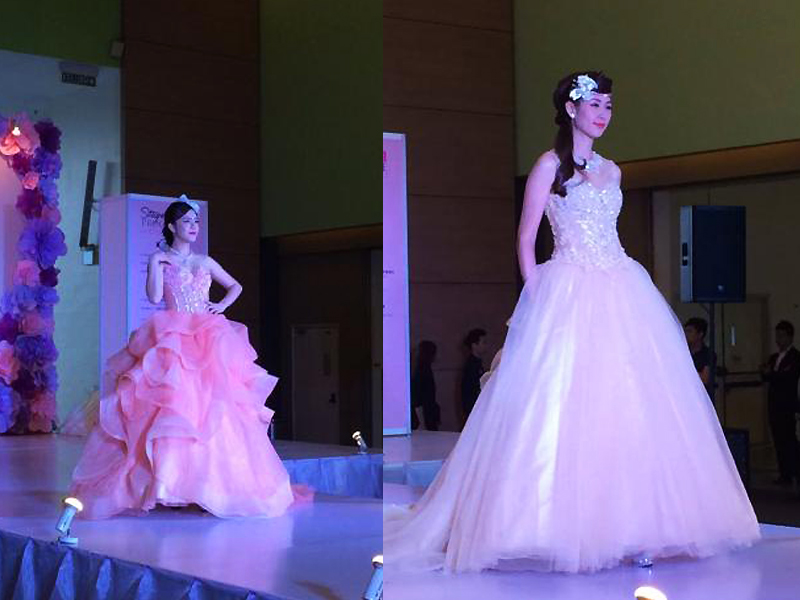 The modelling show by celebrities, models and beauty pageants has also assembled crowds to the runway spot. Gabriella Robinson, Esther Tan, Rebecca Lee, Xenia Tiong, Moet & Chandon, Gail Marianne James… Their gracious beauty has totally mesmerized the crowd! So elegant, so chic, so romantic, so fairy-tale…
Of course, all these transformations didn't just happen like this. All credits go to the awesome stylist Michael Poh for creating these enchanting elegance.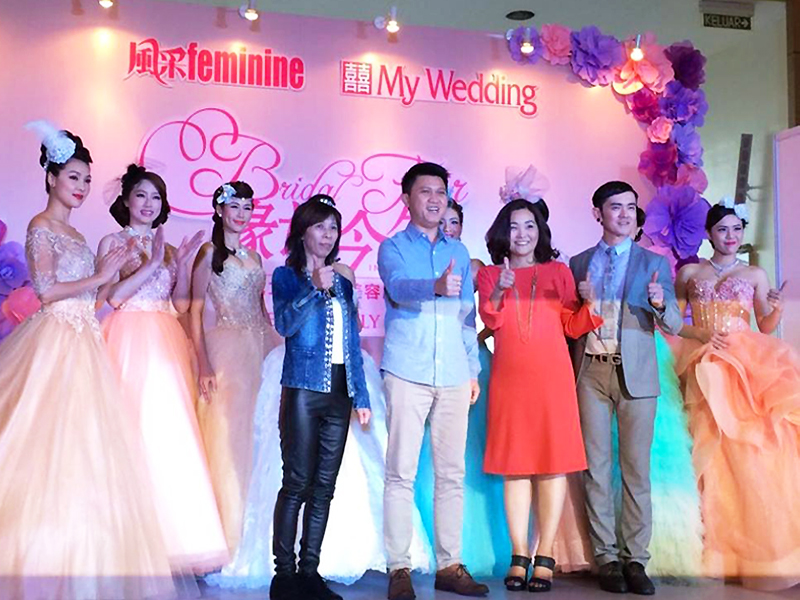 Photobooth is another knockout of the bridal fair, where visitors were all welcomed to play it for free. Be it younger or older generations, we all love the photobooth. Fun cheeky hand props with colourful bold accessories, it is definitely a must-have for modern weddings!
Not only it is fun and exciting, this activity naturally strengthens the bonding between the two generations, or even three generations! One stone kills three birds, so meaningful, isn't it? These crazy pictorials are going to last a lifetime, bringing laughter of reminiscences in many years to come.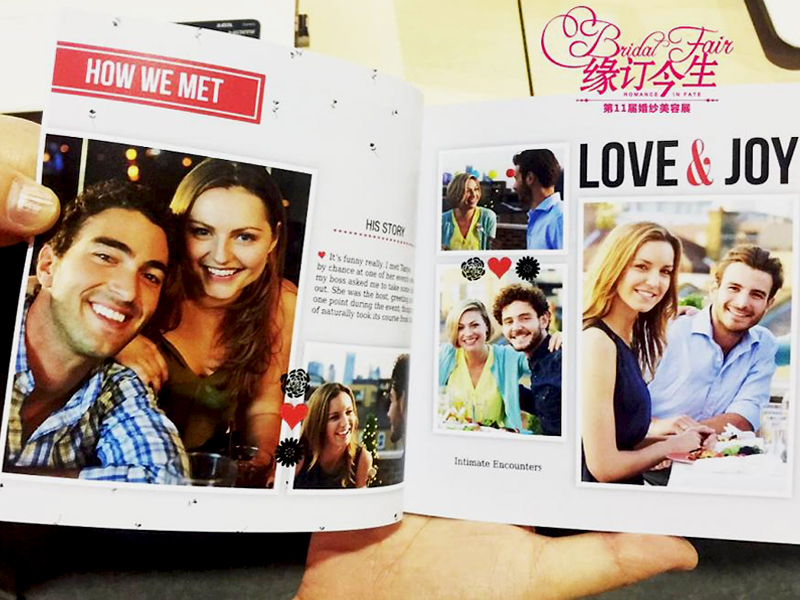 Although this soul- interlacing bridal fair has ended, it brought joy and hope for many lovebirds.
May your love blossom for a long, long time, everlastingly.
Romance in Fate Bridal Fair shall see you again in 2016…