We all have that makeup stashes of either expired, not used or mistakenly bought. But one thing for sure, we are already attached to them, no matter how bad they are for us. So instead of throwing them away, we keep it in our drawer of the not used products. All the money you got from your paycheck have gone to waste just because you bought the wrong ones. It's every woman's nightmare to have a makeup that doesn't even suit them. Like a foundation that are too dark or too oily. Or a lipstick that doesn't match your skin tone or make your teeth look yellow. Or a concealer one or two shades lighter than your skin.
What to do with the makeups now? Throwing them is out of the question and definitely not an option. You're lucky if you bought the makeups from a store that allows you to return them back,but it's less likely that you'll want to go back. You can either give it to your sister, mother or a friend, but you know deep down, it's going to be hard to let them beautiful makeups go.
So instead of saying goodbye to your not used makeup stash, repurpose them. Take all of the not used makeup products or expired ones out of that drawer (blow the dust too) and use them for another purpose.
Old Mascara in Your Makeup Bag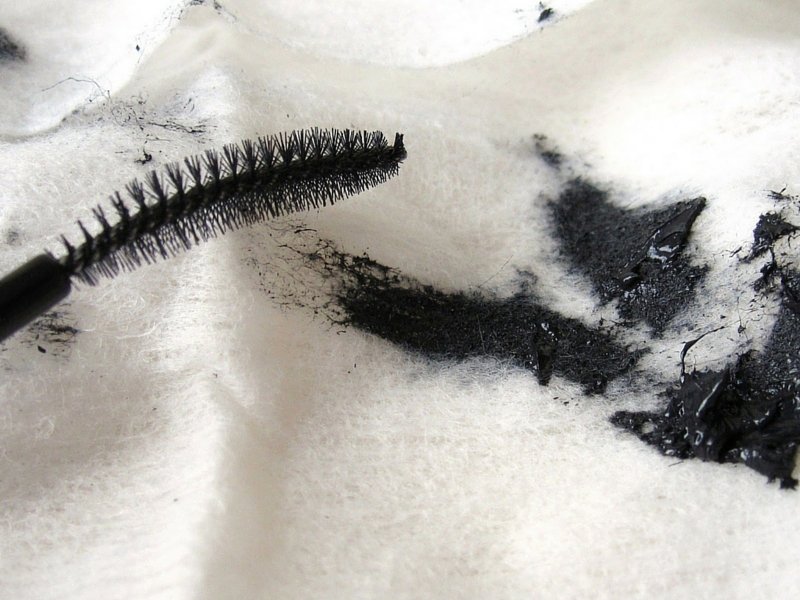 Expired mascaras are full of bacteria because of they have been contaminated. They can cause irritation or redness and even blind if you use them after they are expired. Mascaras expired after 3 months of uncapped them. So if you feel like you have used them more than that, it's time to stop using them.
Old mascaras can be used for multiple purposes. Keep the spoolie and don't throw them away. Rub the spoolie against a tissue to rub off the residue from the spoolie. And wash them with a dish soap to ensure the cleanliness of the spoolie. This clean spoolie can be used as either a brow brush after you have done your eyebrows. Or you can use as your lip exfoliator. You can also use it to declump your eye ashes.
Now that you know you can re-use your mascara, take them not-used mascaras from the drawer and re-use them!
Old Nail Polish from Your Makeup Stash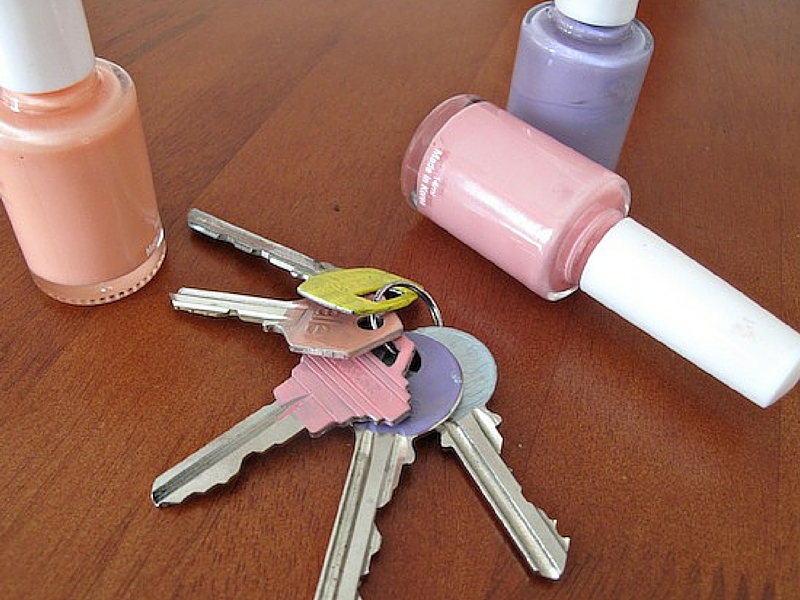 So the nail polish you have in your drawer are old and sooo last season? Well then put them into a good use! Old nail polish doesn't mean old and can't be used. If you are looking for a room makeover or wish to add some sparkles, use the nail polish you have. You can diy the frame in your room and add some glitters from the nail polish. Or you can customize your study/work desk using your old nail polish. Splash your nail polish across your desk or on a piece of paper and put it into a frame. You can also color your keys to tell them apart. Who doesn't like some colors into their lives?
Too Dark Foundation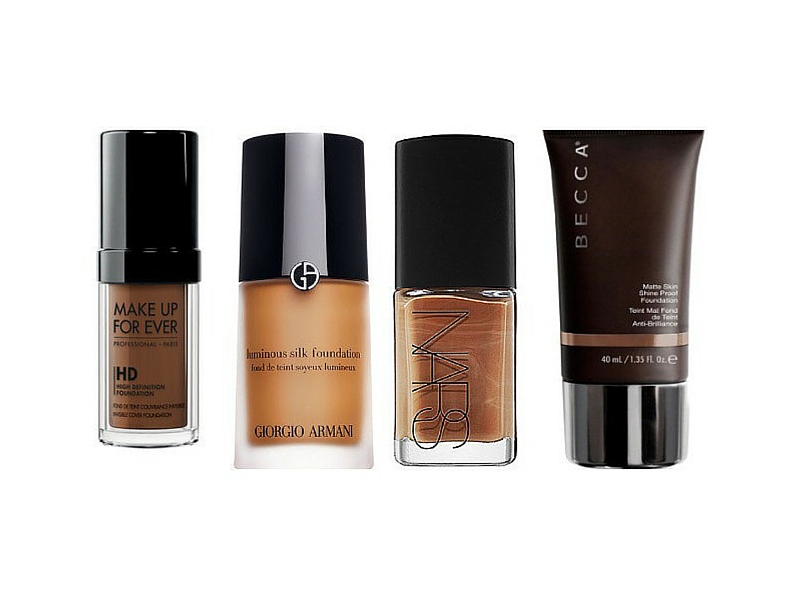 We all hate foundations that do not match our skin tone. We even hate it when it's too dark. You could blame the products that do not have a wide range of colors, we don't mind because we do too. But too dark foundations are the worst. Instead of looking like a goddess or a bronze goddess, when in reality you look like an oompa loompa. So instead of throwing them away or giving them away to your friends or family, you can use it for something else.
Too dark? No worries! Use it as contouring purposes. A shade or two darker than your skin tone? No problem. Just dab it across your temple and the side of your nose. Swipe it across the hollow of your cheeks and along your jawline, not to forget your hairline too. Then lightly dab it with your finger or brush or your beauty blender to blend them out. Easy, right? No throwing out your darker colored foundation no more!
Old Lipstick or Not-used Lipstick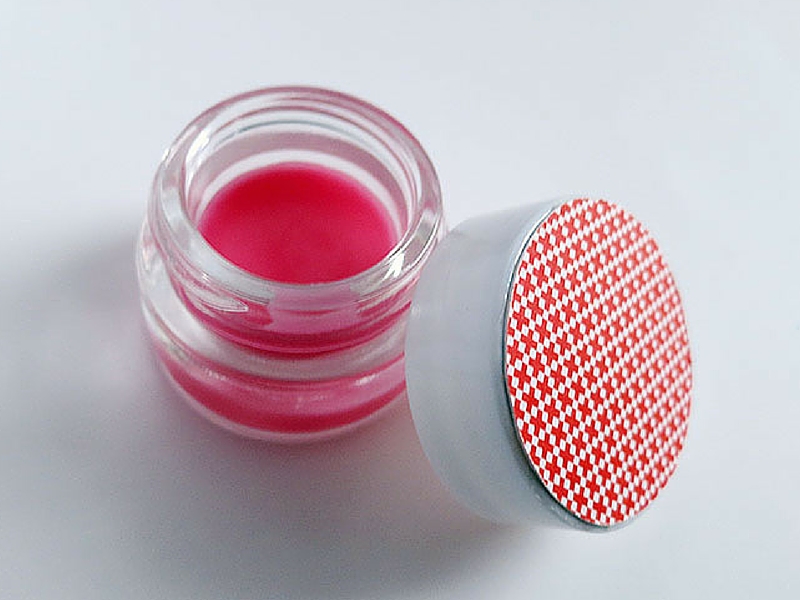 We all have that one or two or maybe three lipsticks that we think we look good wearing them, but when we wear it, you don't feel confident at all. The lipstick can either make you look like Angelina Jolie wannabe or it makes your teeth look yellow. We love Angelina but we don't want to look like a wannabe. And we definitely don't want to look like we haven't brushed our teeth for a year.
If you have an old lipstick and it already hit the bottom, scoop the lipstick out and heat it with a spoon. When it's melted, you can put it into a cute small container. Or if the color doesn't match your lip color, you can turn them into a cream blush. Of course, this doesn't work if it's a dark red lipstick. But you can use this method if it's a pink or coral lipstick. Or, you can add the lipstick with Vaseline to make a tinted lip balm.
Cracked Powder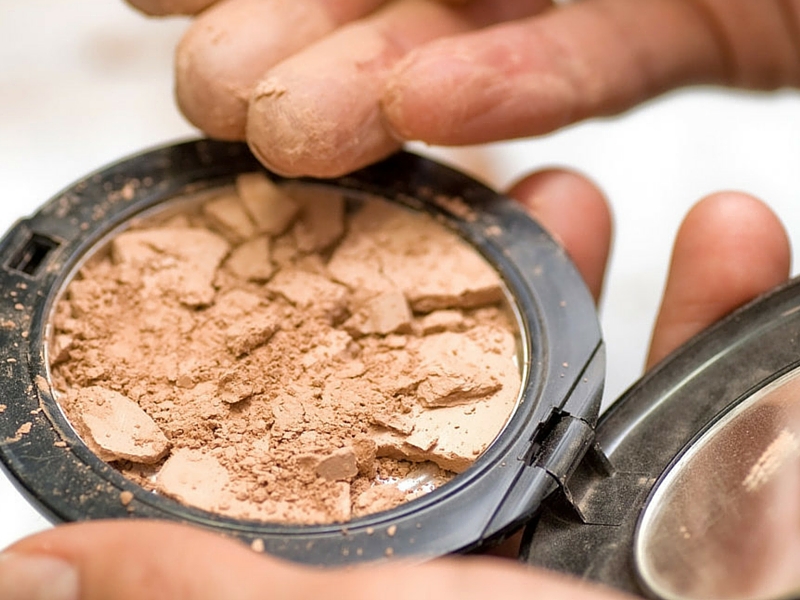 The only thing that's more frustrating than foundation color that doesn't match your skin is a cracked powder, bronzer, blush or eye shadows. Even more so when it's your favorite product. Yeah, been there. But worry no more girls! We have the solution. Instead of crying over it with your mascara runs down your cheek, find a rubbing alcohol. Rubbing alcohol can make your powder solid again.
Add rubbing alcohol along with the cracked powder, making it a paste. Then leave it overnight to let the magic work. Oh yeah, magic like science. The alcohol will evaporate and your cracked powder is not cracked anymore.