Guinness world record was famous of recording different achievements, facts, and feats. It range from sports to creativity. Had you ever heard of weddings that held Guinness World Record? Read on to see 5 of the weddings that break the records.
1. Wedding with 130 bridesmaids and 100 ushers at ceremony – North Yorkshire
In year 2015, there was one mass wedding that broke the Guinness World Record – the bride and groom invited 130 bridesmaids and 100 ushers. The newly married couples previously took part in a competition, which organised by a bridal shop owner who wished to pull off a record-breaking wedding and wanted a couple to take part. They won in the competition and get a large sum of money, therefore they planned this mass wedding for themselves.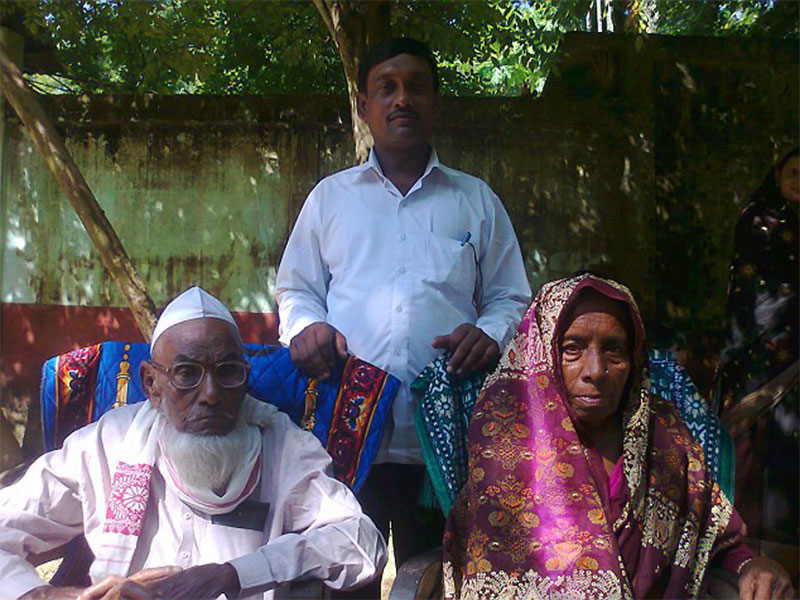 2. Oldest groom who get married – India
In year 2011, an old man who is 120 years old, married a 60 year old woman. This happened in a village of Satghari, India. This wedding had been set as the new world record for the Oldest groom.
3. Couples held wedding at 41,000 feet above sea level – Fiji
In year 2013, five couples exchange their vows at 41,000 feet above the sea level. The ceremony took place in Fiji Airways A330. Wondering why they could held their wedding in an airplane? This is because Fiji Airways, previously known as Air Pacific, is searching for five couples get married on board its flagship A330 aircraft to mark it's brand launch. The couples also get the chance to stay in Fiji to enjoy their honeymoon courtesy of the Radisson BLU Resort Fiji Denarau Island and The Westin Denarau Island Resort and Spa Fiji.
4. Pet wedding that is expensive than human wedding – USA
You heard of pet wedding, but had you ever heard of a pet wedding that cost $250,000? There is one real pet wedding that held in New York, USA. Baby Hope Diamond, a tiny Coton de Tulear, married Chilly Pasternak, a tie-dye Poodle. The reason to has this wedding is to raise awareness for the Humane Society of New York. The luxury goods and services that went into the wedding were all donated from different people/organisations. While  the guests entry ticket could all go to the Lucky Diamond Critical Care Ward at the Humane Society of New York.
5. The most expensive bride – USA
In year 2010, Deven Trash, a single mother of 2 children has been divorced for eight years and decided to search for a husband. She combine her love and the sale of her house into one to sell in different site of e-commerce.  She listed her love, which cost $500,000, and her her house at $340,000 in Craiglist and ebay. The 42 year old single mother tried few dating sites, but none of them work. So she had the idea of selling her house and herself in other sites. She emphasised that she is not selling herself, but selling her love. What do you think?