By The Huffington Post
Rob Dyrdek just pulled off his greatest stunt yet.
On Saturday, the pro skateboarder-turned-reality-star popped the question to his girlfriend Bryiana Noelle Flores at Disneyland during her favorite show at the amusement park – the "Aladdin" musical.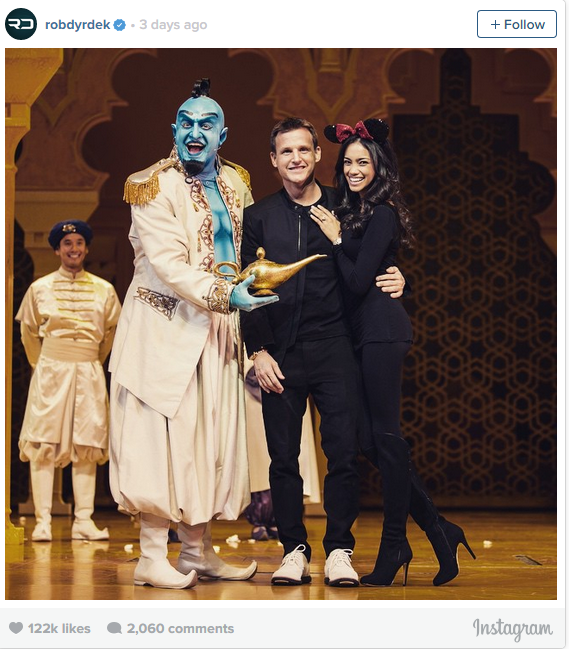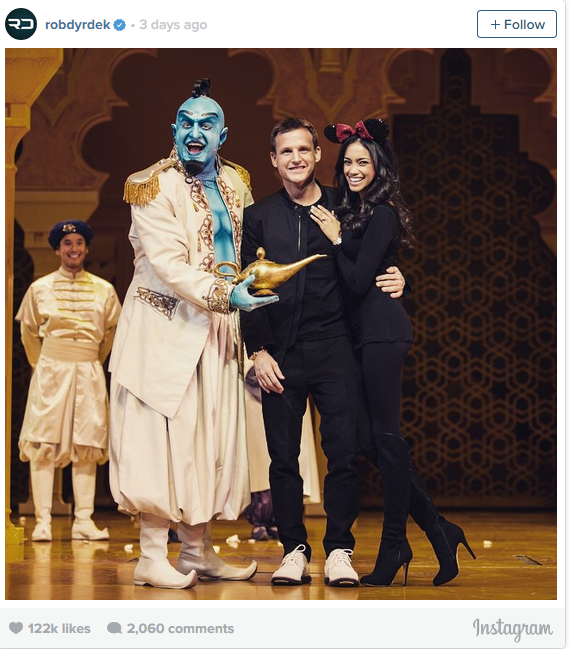 Halfway through the performance, the MTV star got up from his seat, claiming he had to use the bathroom. He came back in riding a life-sized elephant prop.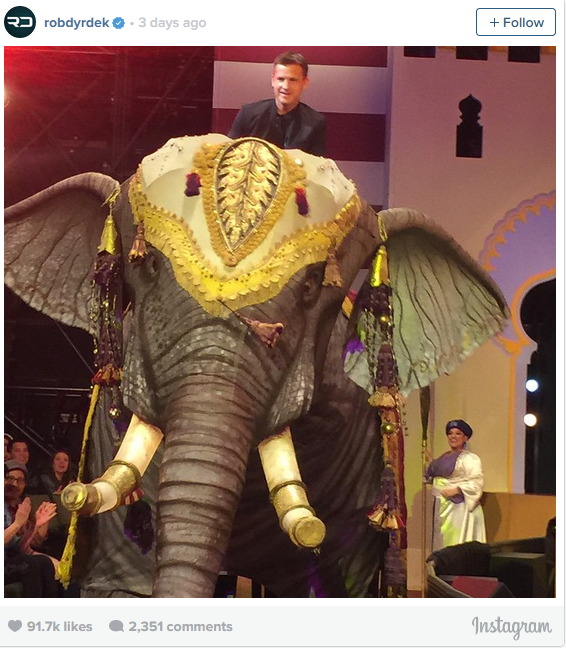 Flores, a Playboy model and beauty pageant coach, wrote on Instagram that once she realized what was going on, she was "overwhelmed with every emotion possible."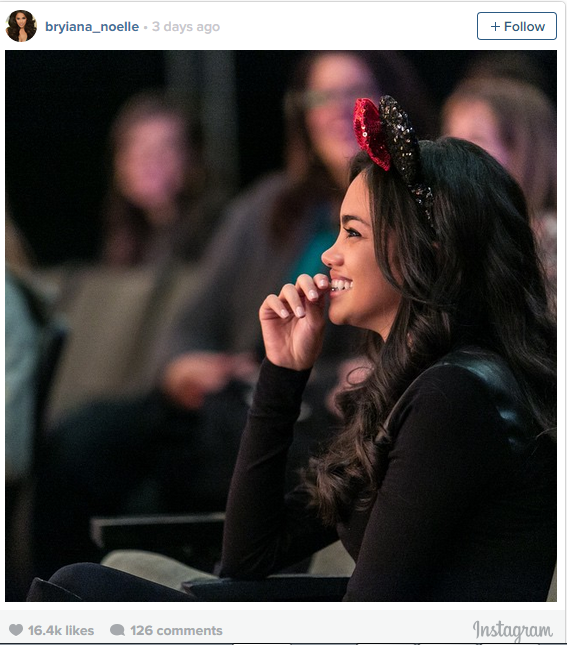 Dyrdek asked the Genie character to grant him three wishes — the final one was a gift that would show Flores that his love for her is forever. That's when the Genie handed Dyrdek a massive diamond engagement ring (see a photo of the bling below). He then got down on one knee to make things official.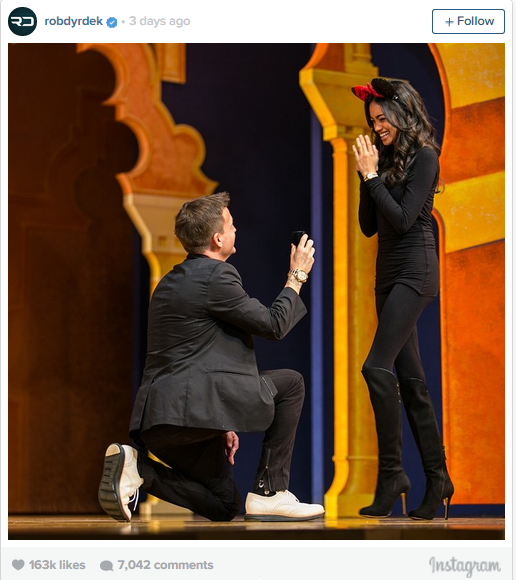 After the magical proposal, Dyrdek got sentimental on Instagram, writing:
The day I met you I knew I would spend the rest of my life with you. What our relationship has actually become is million times better then [sic] I knew was even possible. My dreams and your dreams are our dreams. I love you more than words could ever describe and can't wait for you to be my wife.
The couple is now celebrating their engagement with a Caribbean vacation. Congratulations to the lovebirds!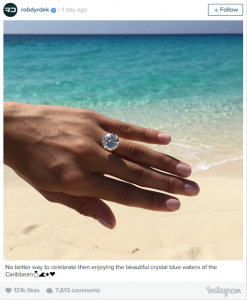 Log onto Wedding.com.my for more details & other inspirations for wedding!