You've been together for years, and finally, it's the time to plan your dream wedding. When the marriage vow is spoken, you set yourself into another milestone of life. Indeed, to have a wedding is not easy. We always crave for an almost-perfect occasion – picturesque venue, perfectly-fit dress, beautiful delicacies, personalize and unforgettable wedding.
Let me help you to put the pieces together. Here's my take on how to pull out your wedding planner into reality.
Bukit Gambang Resort City (BGRC)

GAMBAR PRE-WEDDING CANTIK, RARE DAN MURAH BERMULA SERENDAH RM360* SAHAJA!..: "Wahhh gambar kahwin dia lawa nyaaa!! Shoot dekat mana ni?!"Haaaa, nak tak kalau kawan-kawan awak puji macam ni bila tengok gambar pre-wedding awak tu? Mestila nak kan…?Ala..kan kita biasa dengar orang ambik gambar pre-wedding dekat tempat biasa-biasa je kan? Gambar lawa memang la lawa tapi takde "sparks" dan kelainan, nampak sama jer semua. Apa kata kali ni kita buat Pre wedding photoshoot yang RARE sikit nak?Pernah dengar tentang Bukit Gambang Resort City, Kuantan (BGRC)?✔️ Bukit Gambang Resorts City memang terkenal sebagai tempat percutian dan taman tema air serta taman safari yang paling menakjubkan dan terbaik dekat Pahang tu, dengan keluasan keseluruhan 727 ekar, terdapat 126 Villa penginapan dengan pelbagai reka bentuk yang menggambarkan rumah-rumah ikonik khas bandar-bandar seperti San Francisco, Amsterdam dan Venice korang pasti tak rasa yang korang sebenarnya ada di Malaysia tau! Sambil-sambil ambik gambar tu, bolehlah releks-releks kejap tenangkan fikiran dan berangan bercinta atas sampan di Vanice! Kat Bukit Gambang Resort City (BGRC) ni juga memang sesuai untuk buat majlis kahwin, "honeymoon" pun sesuaiiii sangatttt!. Hehe. Meh sini nak bagitahu apa yang best nya kat Bukit Gambang Resort City (BGRC) ni..✔️ Bukit Gambang Resort City (BGRC) dibangunkan dengan konsep "Multiple Attractions in one location". Selain menawarkan Taman Tema Air yang terbesar di pantai timur, Bukit Gambang Resort City (BGRC) juga mempunyai Taman Safari yang terbesar di Maĺaysia dgn keluasan 138 ekar .Taman Tema Air di BGRC juga merupaksn taman tema air terbaik di Malaysia yang dianugerahkan oleh MALAYSIA ASSOCIATION OF AMUSEMENT TEAMPARK AND FAMILY ATTRACTIONS (MAATFA) dan "Ballroom Pillarless Terbesar" di negara ini yang disahkan oleh The Malaysia Book of RecordsTu baru sikit tu nak cerita, nak lagi best? Pakej-pakej perkahwinan dan Pre-Photoshoot yang ditawarkan kat sini pun memang terbaikkk! Bermula serendah RM360* SAHAJA!!Awak-awak semua yang tengah cari pakej pre-wedding photoshoot dan pakej perkahwinan tu, jom kita sekodeng sikit pakej yang ditawarkan Bukit Gambang Resort City (BGRC) ni….【PAKEJ PRE-WEDDING PHOTOSHOOT TERHEBAT】di BGRC menawarkan:🔥 Pre-wedding photoshoot di sekitar Bukit Gambang Resort City (BGRC), termasuk di kawasan Water Park & Safari Park. 🔥 Makan malam untuk 2 orang @ Simba Restaurant. 🔥 Horse Carriage atau KERETA KUDA @ Everia Villa Resort🔥 Yang PALING BEST awak dapat 1 hari TIKET PERCUMA untuk berseronok di Bukit Gambang Water Park & Safari Park! 🔥 Pakej 2H1M ni sangat sesuai untuk awak dan pasangan – terutamanya yang kena travel untuk datang ke sini ;)..Untuk【PAKEJ PERKAHWINAN TERHEBAT】 pula, tak kira la anda berbangsa Melayu mahupun Cina, pakej yang disediakan ini bakal memenuhi keperluan majlis perkahwinan idaman awak semua. Pakej ini menawarkan:🔥 Pakej BERMALAM 1 HARI di Bridal Suite yang dihias romantik, khas untuk pasangan pengantin baru. 🔥 Menu sarapan pagi istimewa di bilik untuk awak dan pasangan.🔥 Meja santapan pengantin yang bakal dihias khas sesuai dengan tema yang dipilih pengantin sendiri. 🔥 Harga DISKAUN untuk tetamu jemputan yang ingin bermalam di Bukit Gambang Resort City (BGRC)🔥 "FOOD TASTING" untuk tempahan sekurang-kurangnya 35 buah meja.🔥 Tetamu boleh muat sehingga 3000PAX @ " Biggest Pillarless Ballroom di Malaysia..Bukan tu je tau, banyak lagi yang awak akan dapat dengan pakej PRE-WEDDING PHOTOSHOOT & PAKEJ PERKAHWINAN TERHEBAT ini.Nantikan gambar PRE-WEDDING yang CANTIK hanya BERMULA dengan RM360* SAHAJA! RM360* SAHAJA! RM360* SAHAJA! <3 <3..Awak boleh terus menghubungi Wedding Planner kami ditalian +60 16-810 5880 sekarang untuk keterangan lanjut dan membuat tempahan tarikh. Atau PM kami kat comment section bawah. 👇👇Layari link ini http://www.wedding.com.my/bridal/bukitgambangresortcityUntuk lebih banyak tawaran hebat dari BGRC melalui Wedding.com.myAwak juga boleh layari website BGRC https://bgrc.com.my/ FB dan Instagram BGRC di;Bukit Gambang FB: https://www.facebook.com/BukitGambangResortCity/Bukit Gambang Insta: https://www.instagram.com/bukitgambangresortcity/

Posted by Wedding.com.my on Monday, June 25, 2018
Be it sweet, romantic or fun, choose the all-in-one location.
No matter what your wedding theme will be, it is best if you could find a place that fits it all. One of the perfect locations is where you can still unwind yourself from the usual busy days. It is BETTER if you could also indulge yourself within nature. It doesn't necessarily have to be far away from the city. As long as it is nestled amongst nature, you'll get the perfect wedding while feeling like you are on a honeymoon.
In the meantime, a perfect location for a wedding could also be the ideal location to flaunt your pre-wedding photoshoot. Having a wedding and pre-wedding photoshoot at the same area is way beneficial than not.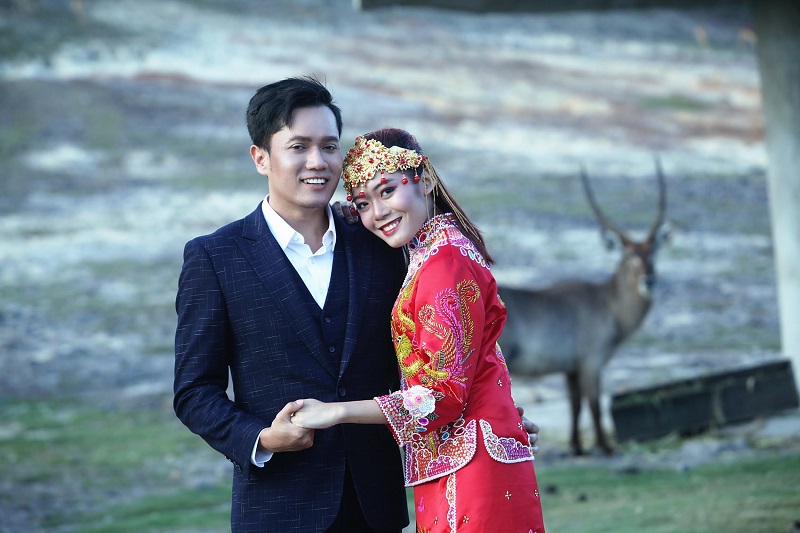 Imagine yourself being a Cinderella on the horse carriage while your prince charming gracefully kisses your hand. Or perhaps, you want to experience the authentic culture of the European while you are still in the country. The fun part is when you and your partner will pose awkwardly for the pictures, yet these moments will reignite the love of two beautiful hearts.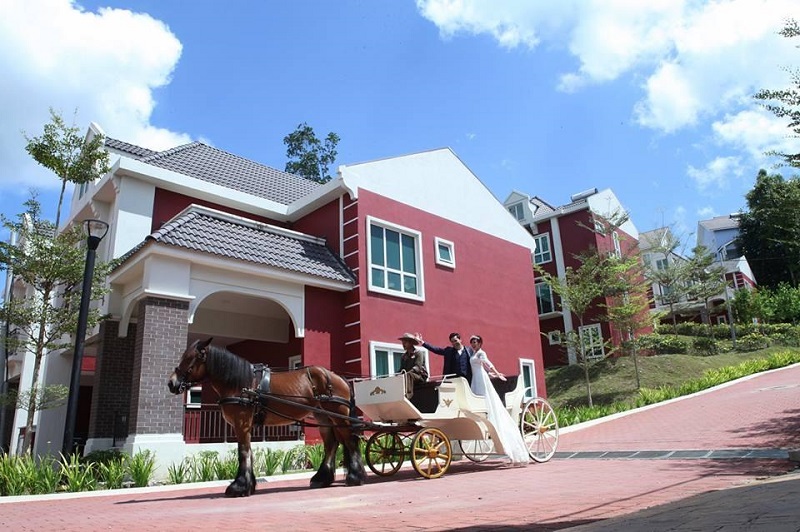 It'll be an unforgettable photoshoot; the pictures will shine perfectly that even the wishful will envy you.
What about the invitees?
You are still in a dilemma about how many friends, relatives, and acquaintances that you should invite to your wedding. From the number of invitees, whether they will fit the entire wedding hall, and even to their stay while attending your wedding. There are just a lot to be considered!
Want to know the trick here? Check your budget, create a name list, and book a hall that can fit more than 3000 PAX. You'll be less worry, and it'll reduce your wedding stress too!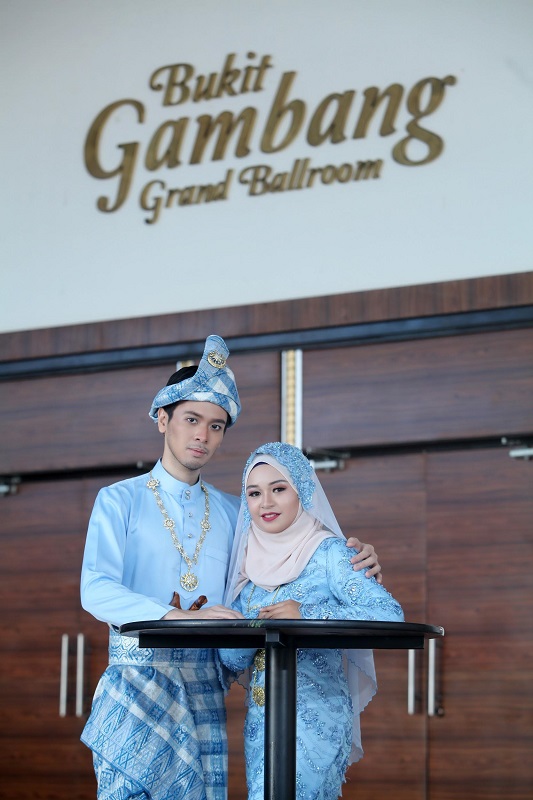 Still, don't have the solution for your dream wedding?
I'll drop my little secret here. Dear future groom and bride, you can get all of this at Bukit Gambang Resort City (BGRC). Your fairy-tale like wedding with the picture-perfect photoshoot can be turned into reality all at BGRC.
Bukit Gambang Resort City is located at the heart of Kuantan, Pahang. It is an integrated resort city with the LARGEST WATER THEME PARK in the East Coast of Peninsular Malaysia.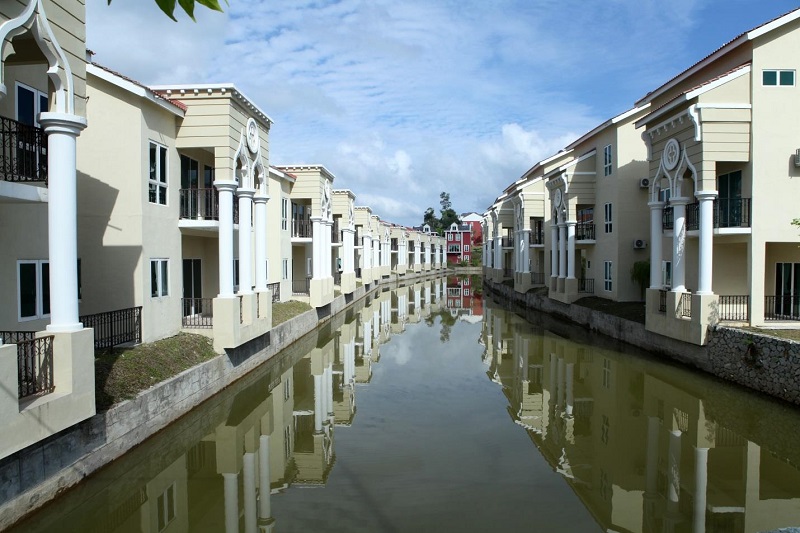 The iconic designed villas of San Francisco, Amsterdam, and Venice will help you get the perfect pre-wedding photoshoot while you are relaxing like you are in overseas! You can even choose your pre-wedding photoshoot theme according to your 'mood' of the day.
What is so unique to have your dream wedding at BGRC?
BGRC offers you the perfect pre-wedding photoshoot and the wedding ceremony with the perfecto packages. You can have your pre-wedding photoshoot anywhere at BGRC including FREE entrance to the Water Park & Safari Park at ONLY RM360*!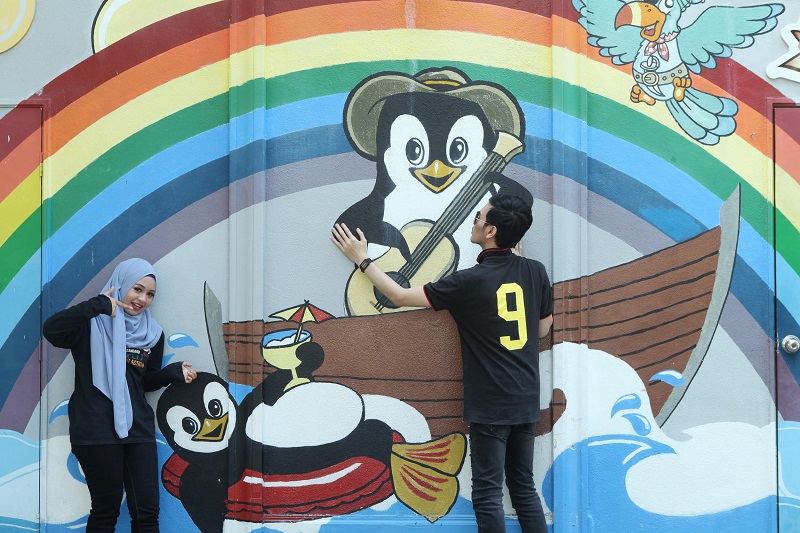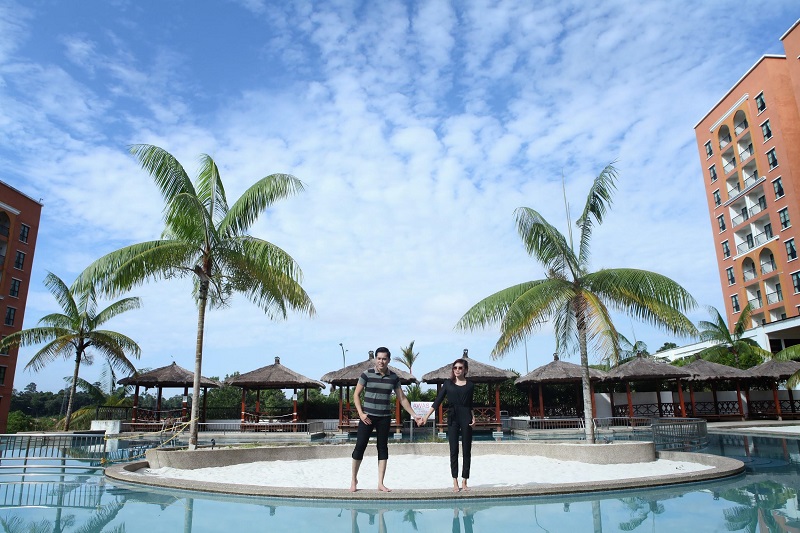 Since it's a special package, it comes with special offers as well. Reignite the romance with your loved ones with a 2D1N stay at a specially decorated bedroom suite and stay in bed while we serve the breakfast for you. Then, enjoy an exciting dinner for two at Simba Restaurant with special guests – the lions! Get up close and a little fun with the nocturnal.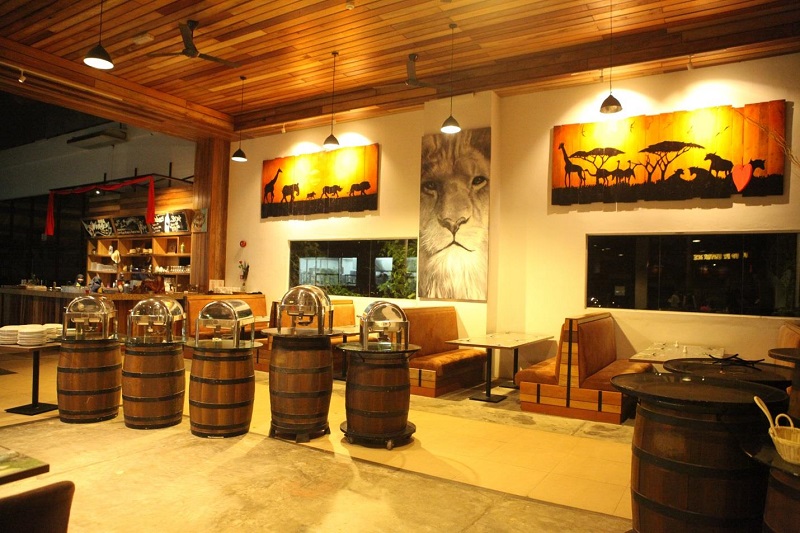 Interesting enough? Relax, MORE to come. You don't need to worry about where to stay if you have your wedding at BGRC. The attractive offers include a one-night romantic stay at a beautifully decorated Bridal Suite for the newly-weds. You are entitled to a complimentary food tasting for confirmed function of at least 35 tables.
You can also take advantage of the wedding package with a special discounted room rates for invitees that plan to stay here! Still remember how you could accommodate the invitees? Worry not as BGRC has the Largest Pillarless Ballroom in the country that can fit up to 3000 PAX! Phew, that sounds like a solution.
Okay, it won't be fun if I spill out everything here.
Get in touch with our wedding planner at +60 16-810 5880 or drop us an email at hi@wedding.com.my for the hottest wedding and pre-wedding photoshoot package in town. Put your trust in them, and they'll help you flaunt your wedding dreams.
While you are at it, please visit http://www.wedding.com.my/bridal/bukitgambangresortcity for more bountiful offers!