Excited that the release for Beauty and the Beast has been officially confirmed and you can't have enough of it? Don't worry, we have your Beauty and the Beast fix covered. Instead of wishing your life could be like the movie, why not bring it to life on your wedding day instead? Instead of watching Belle, why not be Belle by having a Beauty and the Beast themed wedding? Well, photographer Raelyn Martellino did just that.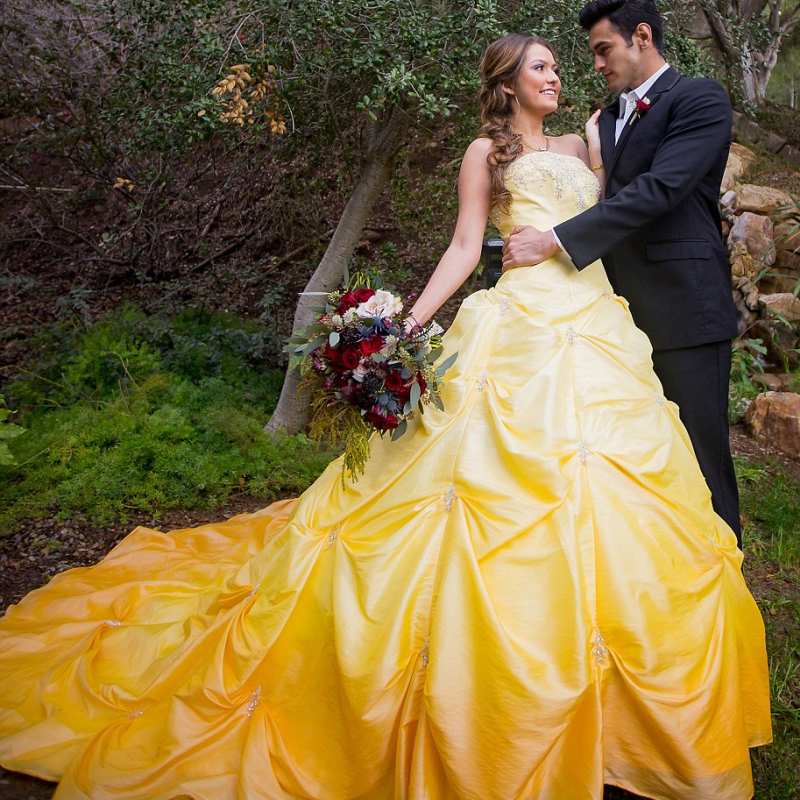 By dip-dying her used wedding gown yellow and hiring models, she managed to bring Beauty and the Beast to life. Featuring a variety of well-loved characters from the movies like Chip, Cogsworth and Lumiere, Belle's love for books, as well as the signature rose, every element of the movie was included.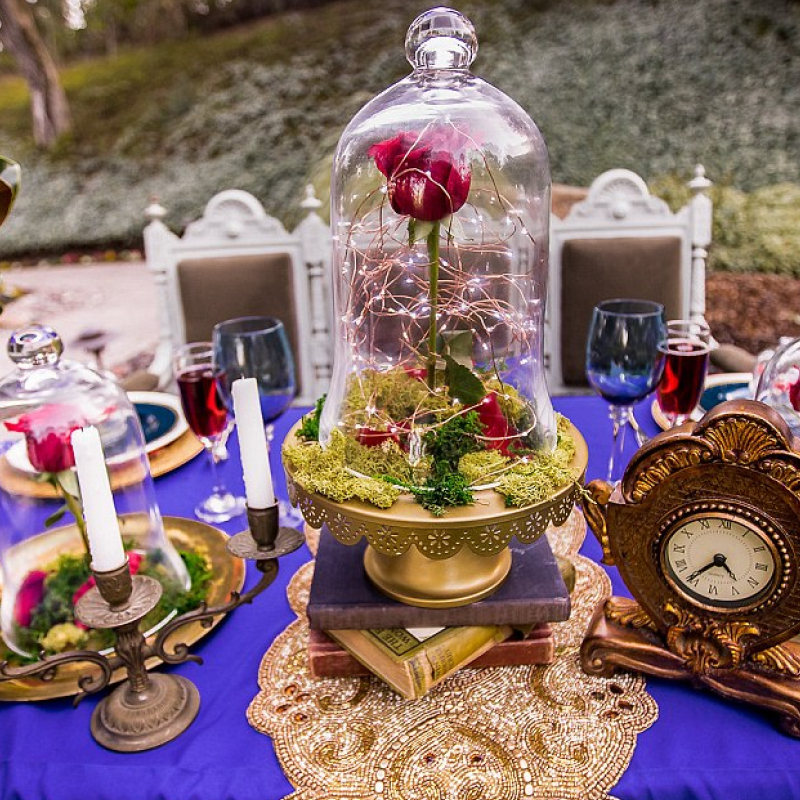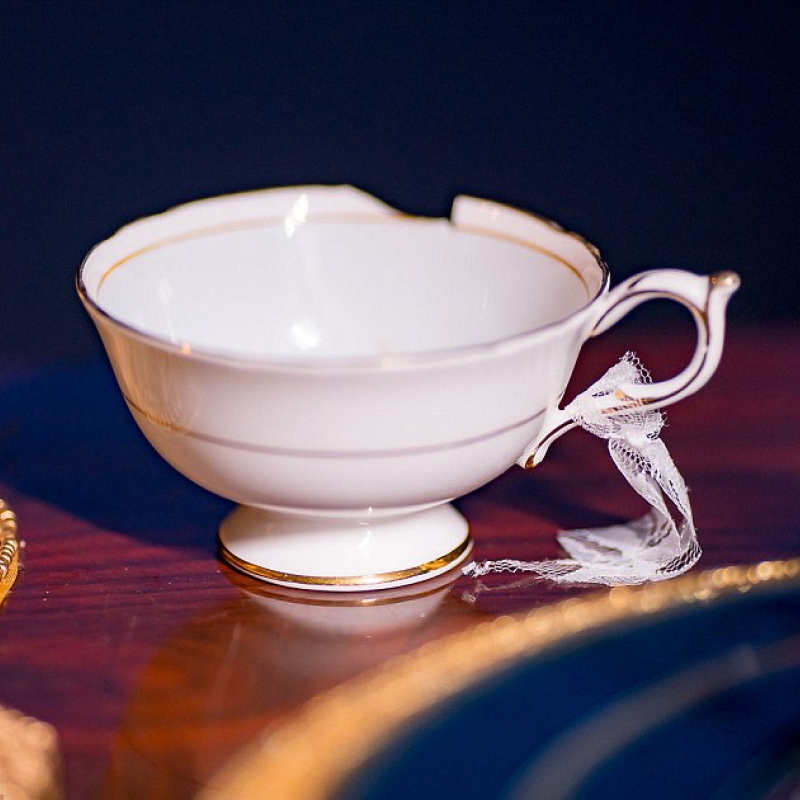 This photo shoot was a magical mix of modern and classic. For example, the dress, which looked like a more modern take to the classic, signature yellow gown that Belle wore during the animated movie, with the sleeveless design and ombre colouring. Not only that, the decorations, though following that of the movie, also contains a modern touch that makes it stand out.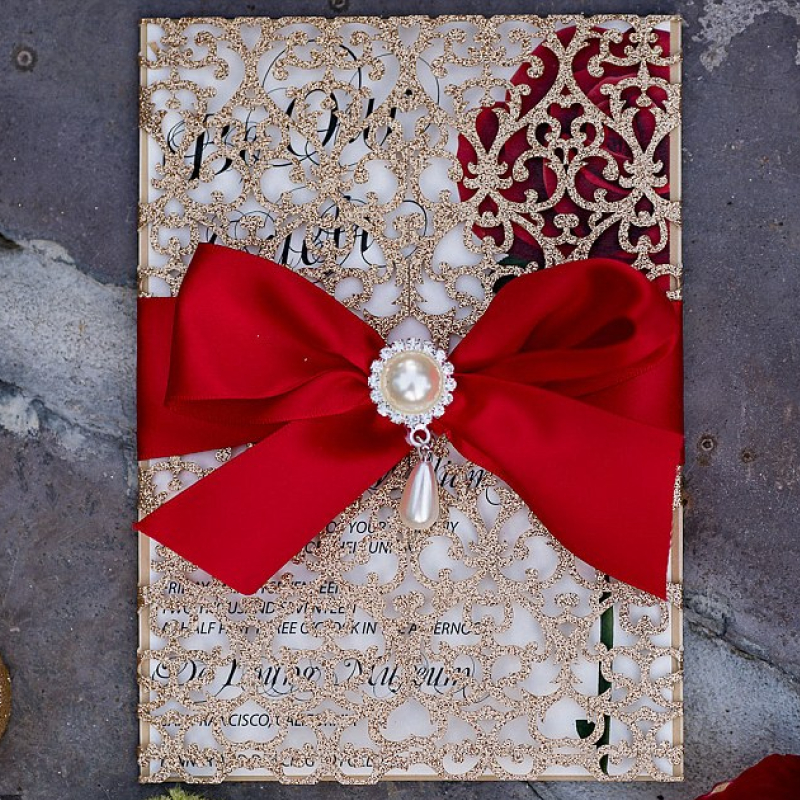 Like the invitation card above, with the decorated envelope that gives off that magical and classic feel, yet still being modern and simplistic. In accordance with the theme, the invitation card mentions 'Be Our Guest', which is one of the more iconic songs from the movie, as well as featuring a red rose which helps tie in the whole theme.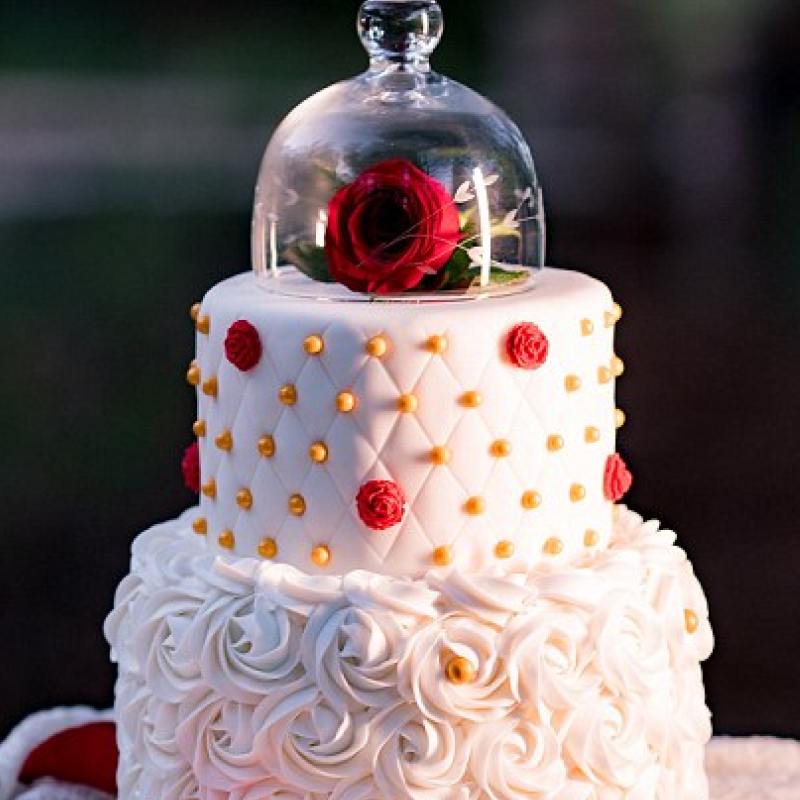 Besides that, this wedding cake above not only contains the theme of Beauty and the Beast with the red rose and yellow pearls that represent Belle's gown, but also brings a touch of modern with the cake tier designs.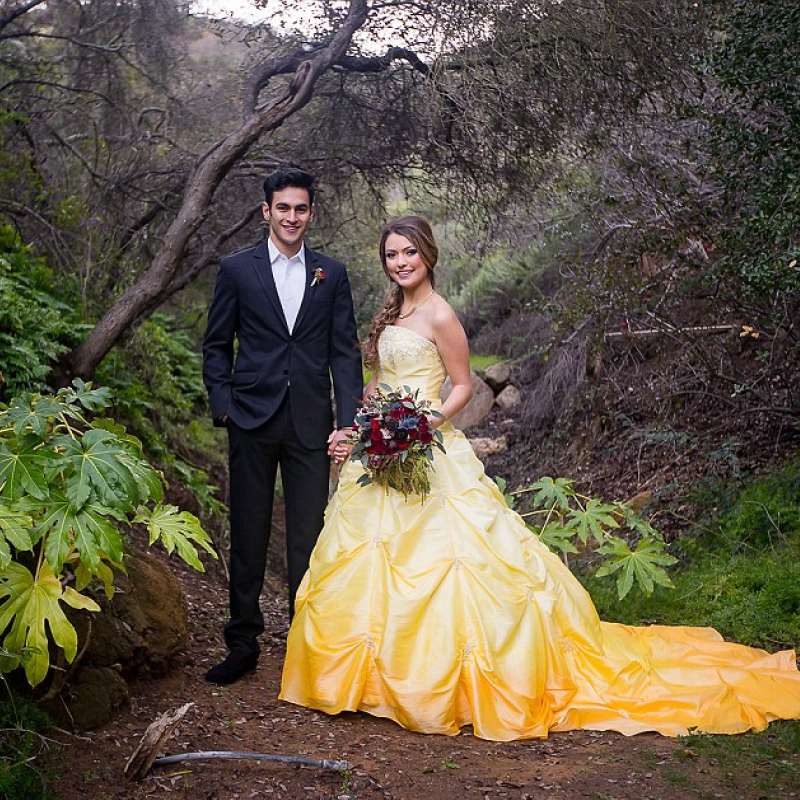 In addition to all the decorations that followed the theme of the photo shoot, Martellino also made sure that the location exuded the theme of Beauty and the Beast as well. From forests like the ones that were in the movies to the castle-looking location, it really helped bring the whole magical theme to life. It's hard to believe that all this was taken in California!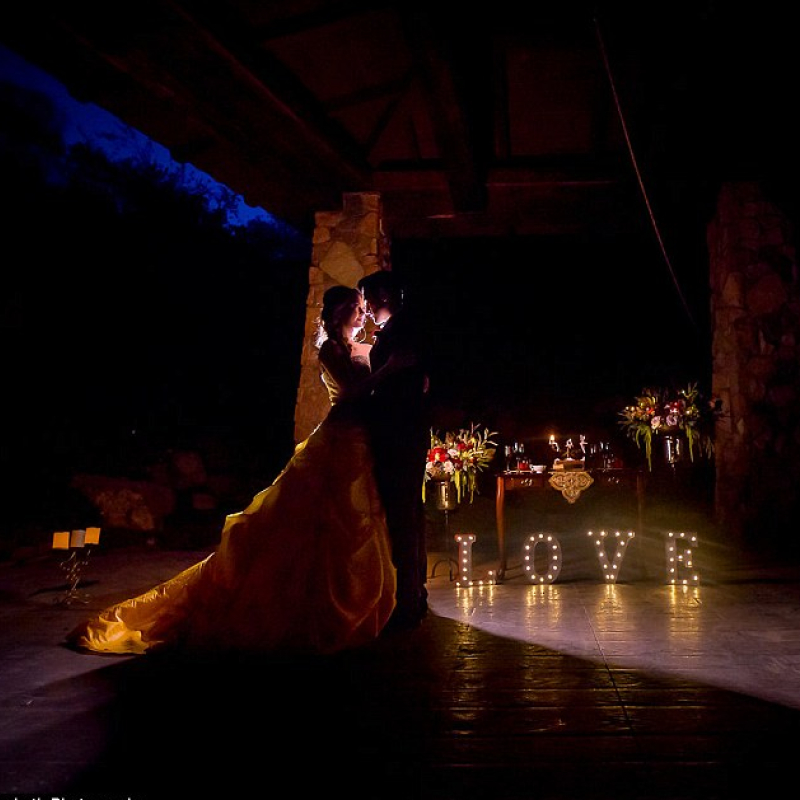 With all these amazing ideas in order to bring your magical wedding to life, you no longer need to sit and watch with envy in the cinemas anymore. Instead, why not adopt these tips and ideas for your own wedding instead and become a Disney princess on your wedding day. Make your love story 'a tale as old as time'.
For more wedding ideas, or for help planning your wedding, visit Wedding.com.my now to get the dream wedding you've always wanted.
The live-action Beauty and the Beast featuring Emma Watson premieres in Malaysian cinemas on the 30th of March 2017.